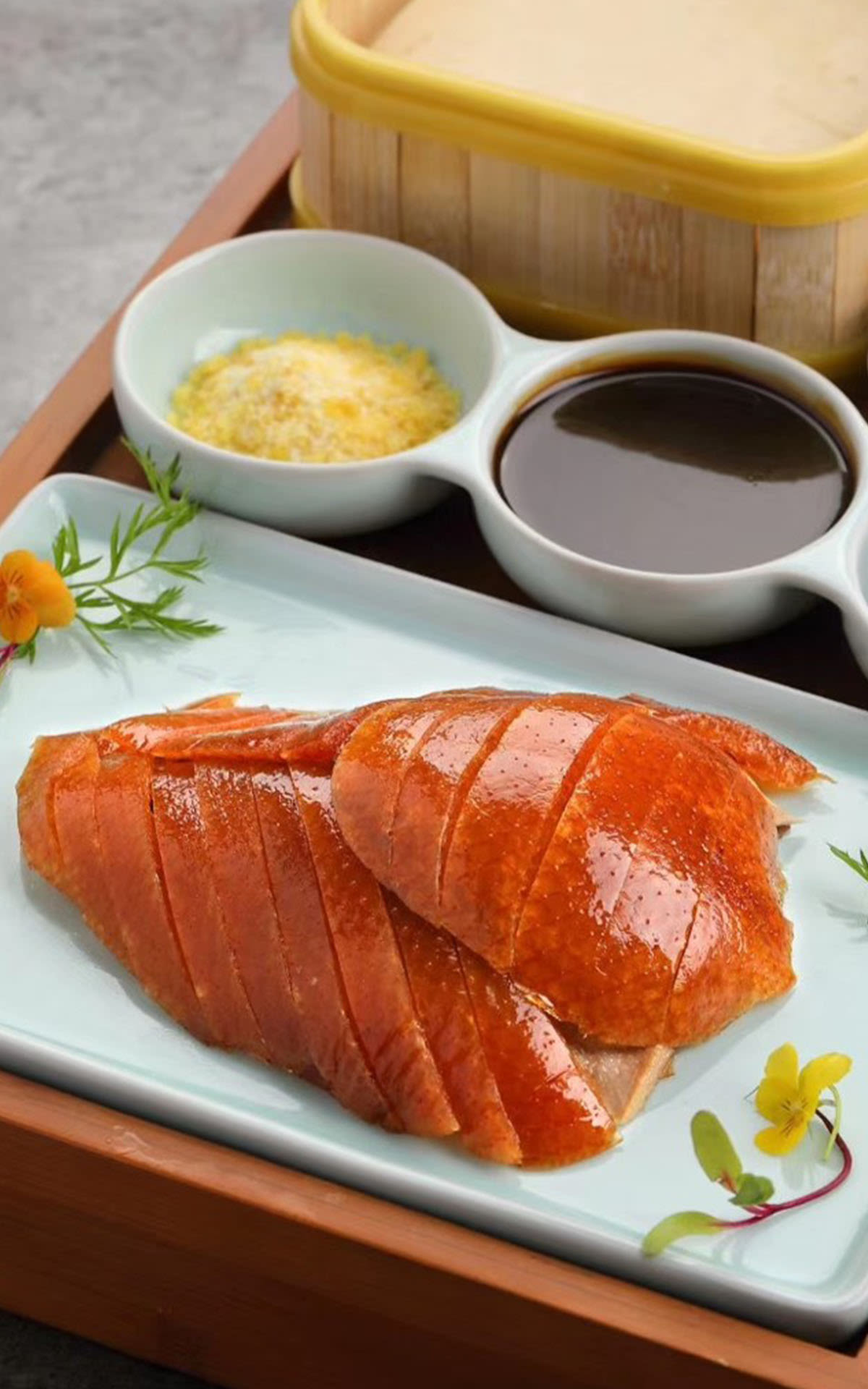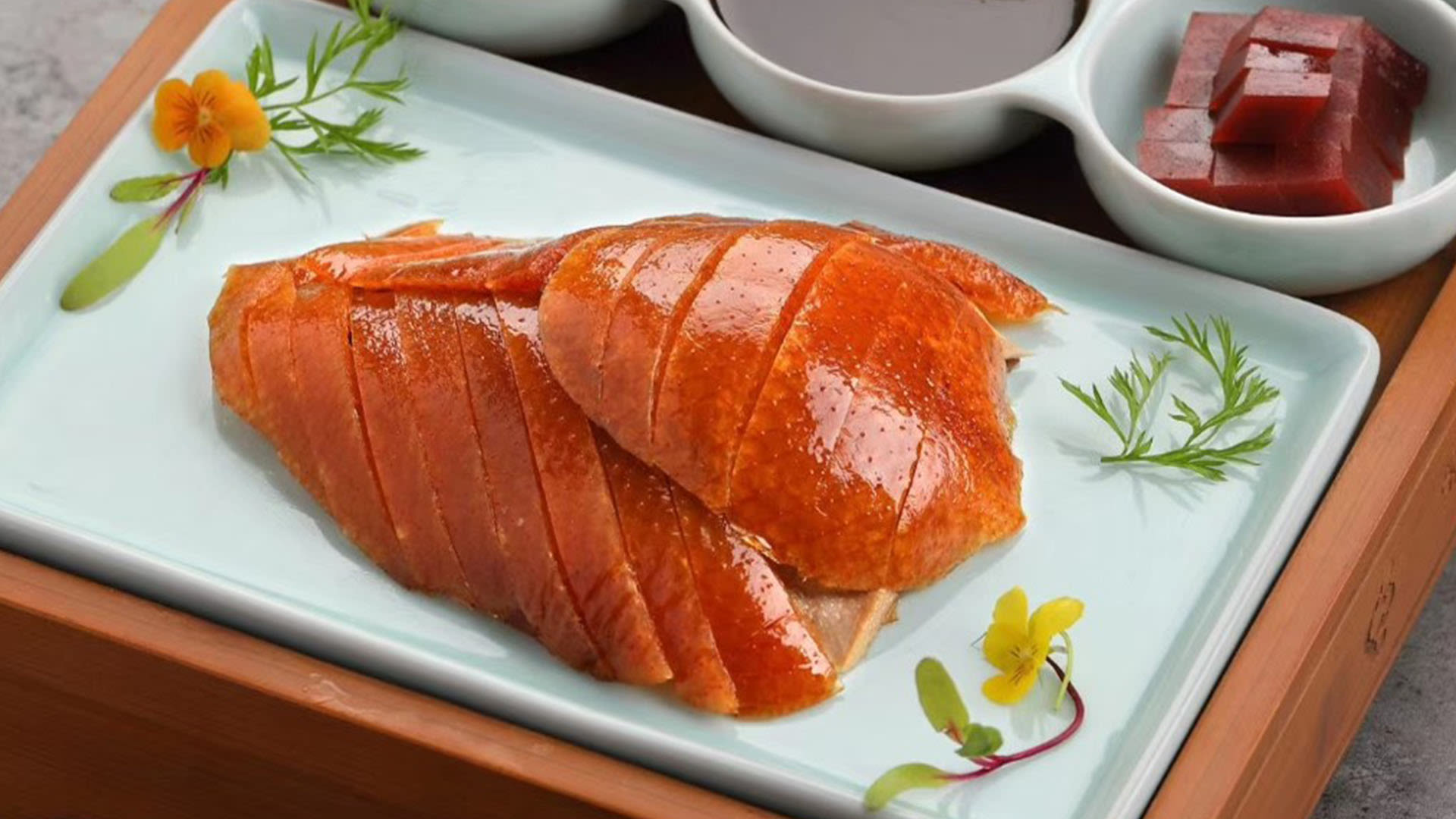 Making Peking Roast Duck from Huo Kao
Serves six
For the duck
2 kg whole Peking duck
A pinch of salt
Ground white pepper
6 tbsp honey
4 tbsp Chinese five-spice powder
2 tbsp dark soy sauce
2 tbsp brown sugar
For the glaze
1 tbsp cornflour
6 tbsp hoisin sauce
6 tbsp superfine sugar
2 tbsp sesame oil
1 tbsp dark soy sauce
To serve
1 cucumber
3 spring onions
1 pack of Chinese/Mandarin-style pancakes
1 tbsp sweet plum sauce
1 tbsp mashed garlic
Rinse the duck thoroughly in water, then remove the neck bone without breaking the skin.
Marinate the duck in salt, pepper, honey, five-spice powder, dark soy sauce and brown sugar and hang to dry for 12 hours.
Mix together the cornflour, hoisin sauce, sugar, sesame oil and dark soy sauce and set aside.
Inject compressed air into the duck between its skin and flesh to make the skin glossy and shiny. Then, coat with the glaze and hang to dry for a further four to six hours.
Preheat the oven to 200°C/400°F/Gas 6. Roast the duck for around 80 minutes until the skin turns crispy.
While the duck is cooking, cut the cucumber and spring onions into thin strips and set aside until ready to serve.
Slice the duck into very thin slices, ensuring each piece contains both meat and skin. Serve with the vegetable strips, pancakes, plum sauce and mashed garlic.
Looking for more inspiration?
Read on for more recipes from around the Villages.