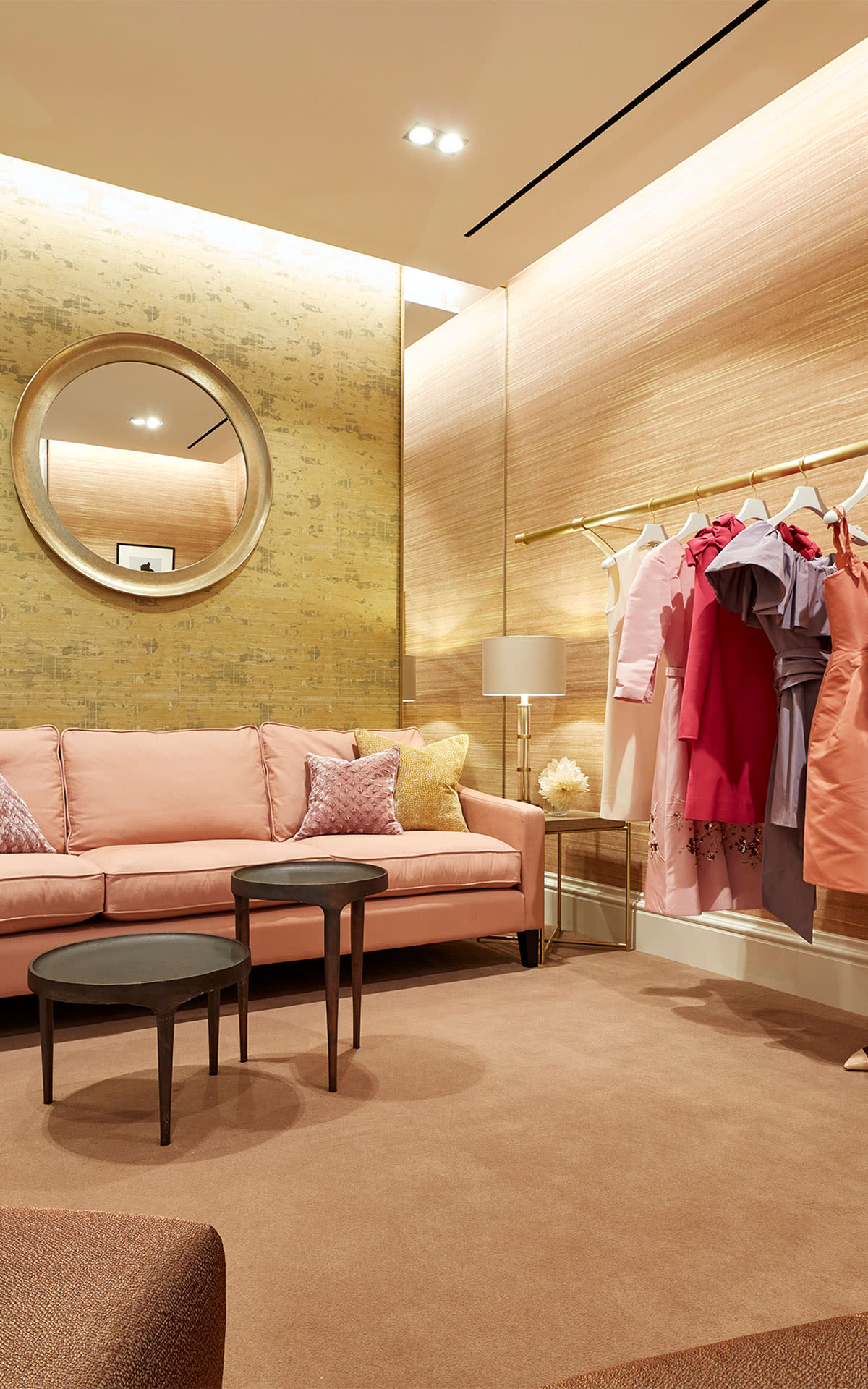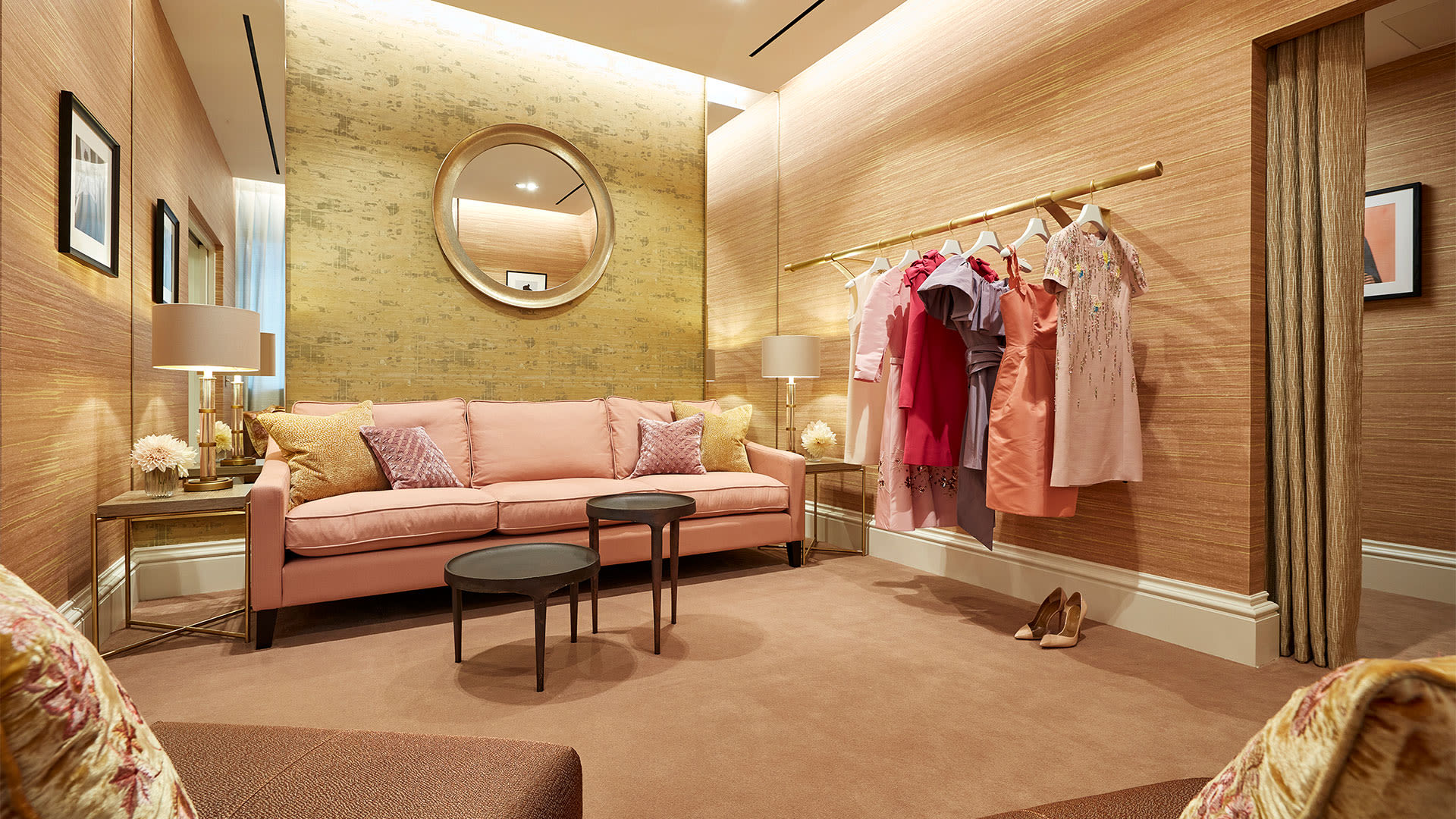 Personal Shopping at Bicester Village
At Bicester Village, personal shopping is so much more than simply picking out clothes. Expect a VIP experience from welcome to farewell, as our team of fashion connoisseurs take you on an effortless journey through style.
Our expert outfit shoppers know every boutique and every new release inside-out, working to tailor each luxury personal shopper service to your precise needs. Whether you're looking for advice on what to wear to a formal event, men's personal styling or even a whole new wardrobe, the open arms of a style expert await. One incredible outfit with accessories to match? We can do that. A capsule holiday wardrobe for your next vacation? We can do that too. From wedding guest outfits to work suits, trust our personal shoppers to know exactly what to reach for.

Your dedicated stylist will hand-pick pieces based on your tastes and lifestyle, preparing them in our private personal shopping suite ready for your arrival. And they'll be on hand throughout your consultation, going above and beyond to make sure you have what you need. With their wealth of fashion knowledge, they're an incredible source for styling pointers and insider tips, too. It's all part of the service.

Let us take the legwork out of finding your perfect pieces with a tailored experience designed to help you feel your best. This is more than just personal shopping. This is a rediscovery of style, and we're here every step of the way.
Contact your Personal Shopper
Connect with the Personal Shopping team now via WhatsApp or WeChat to book your appointment:
WeChat: BVPersonalShopper
Meet our team of luxury personal shoppers
Guga Filho
Guga's journey started in Brazil, where he enjoyed a childhood surrounded by beautiful style and inspiring people. With over 18 years of experience, there's no occasion Guga can't handle.
Natalie Carlisle
Natalie has over 15 years of experience working both locally and in London. As an avid Bicester Village shopper herself, she has the insider knowledge to help you find the perfect outfit.
Rachael Lane
Rachael has a natural passion and flare for fashion that enables her to identify and define clients' requirements. Her aim is to consistently deliver a uniquely curated selection and seamless experience from start to finish.
Lisa Tobin
Lisa has extensive experience in luxury fashion and styling. She focuses on creating bespoke edits that go above and beyond clients' expectations.
Laura Stanley
With over ten years of experience in the luxury sector, Laura's speciality lies in taking fashion trends and making them work for your lifestyle. Laura will work with you to create a dynamic and cohesive wardrobe that will take you straight from work to school pick-up to date night.
Michael Theodore-Persaud
Michael has worked with numerous celebrities ranging from TV presenters to actors and musicians. Highly skilled in styling and tailoring for women and men, his unique experiences of current trends enables him to work with a wide variety of clients.
Kahlil Sharif
With broad fashion knowledge Kahlil has the ability to understand clients' needs by formulating an enduring fashion plan that reflect their personal and professional ambitions.
Contact your Personal Shopper
Connect with the Personal Shopping team now via WhatsApp or WeChat to book your appointment:
WeChat: BVPersonalShopper
Your Personal Shopping Experience