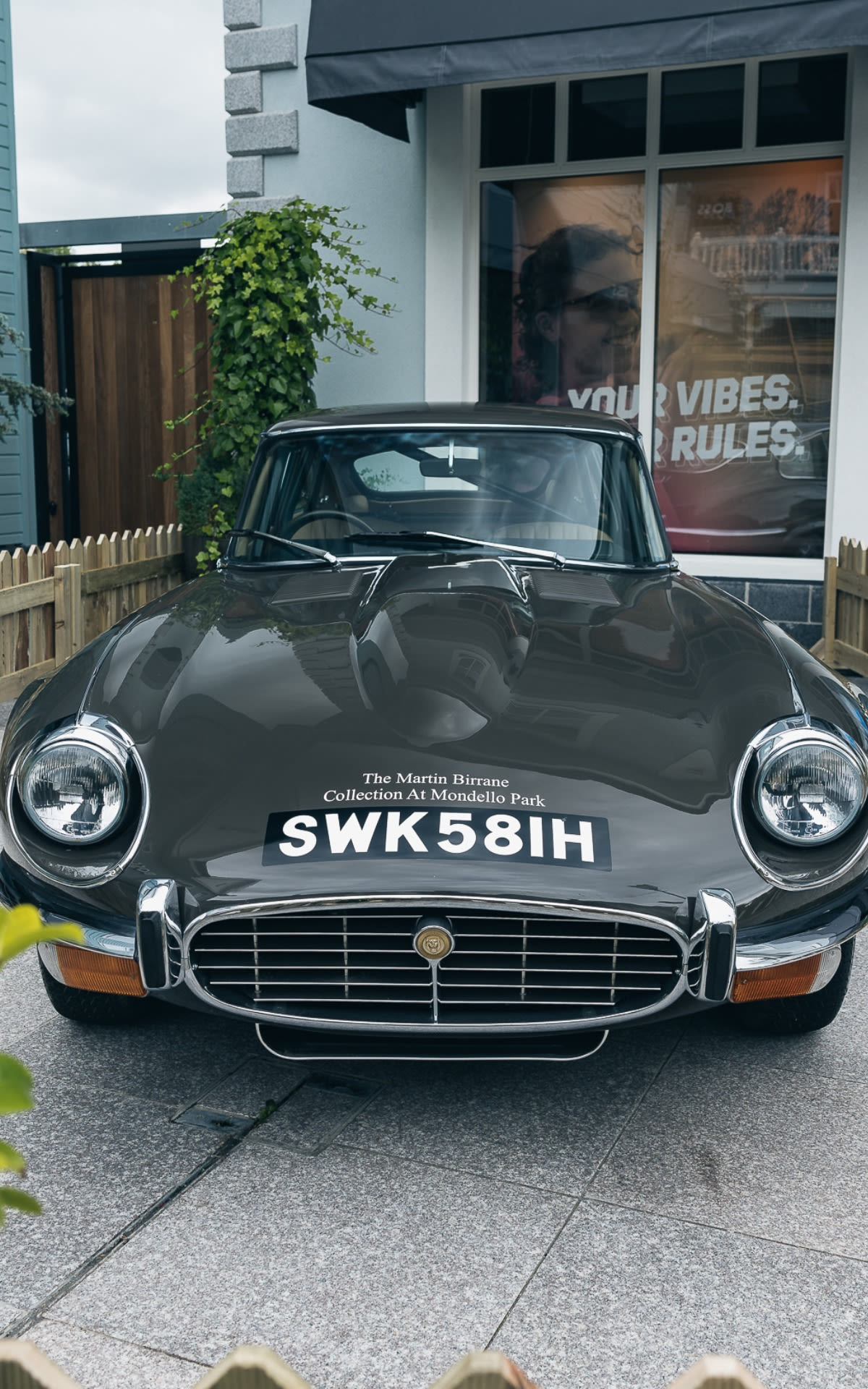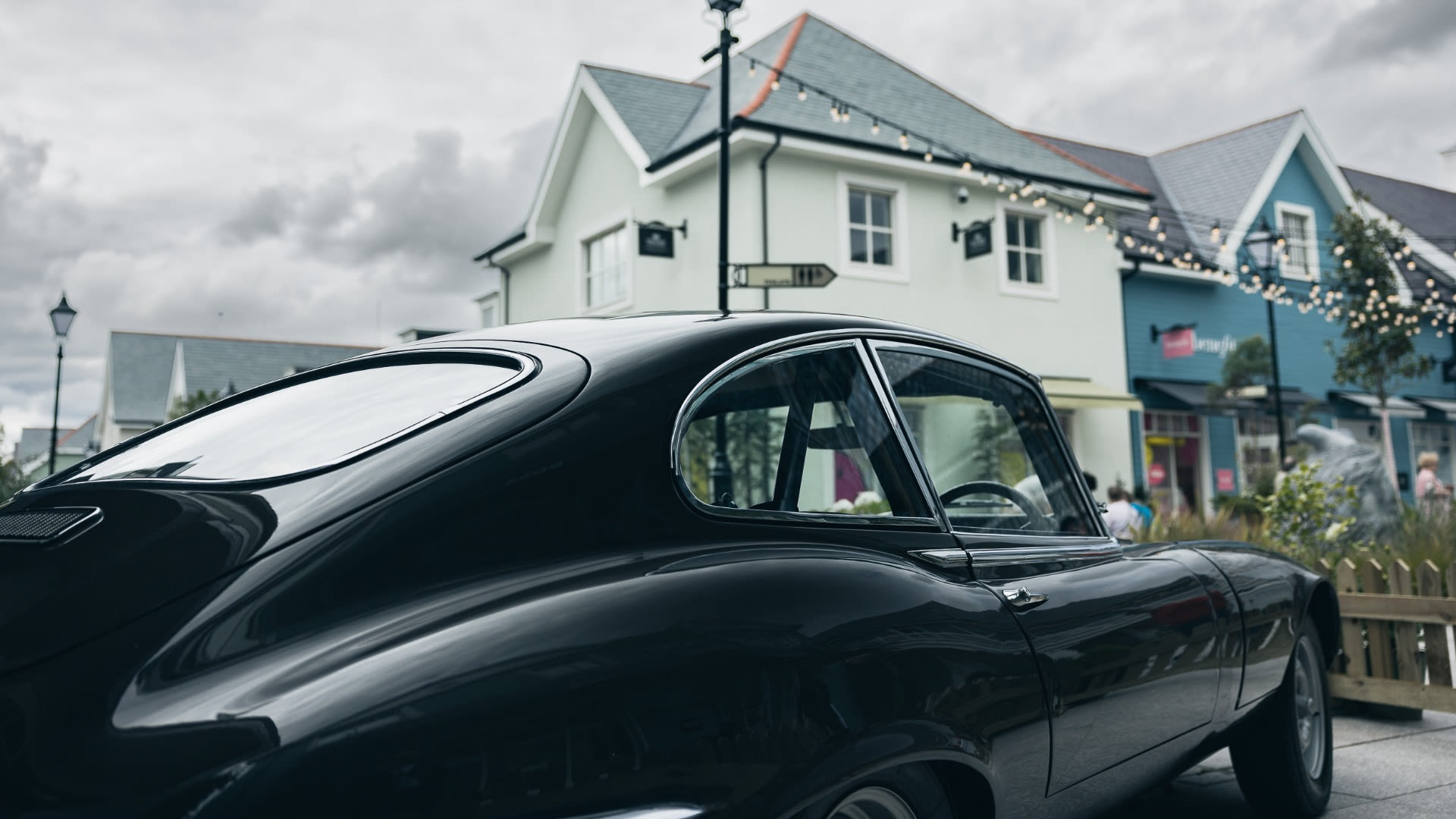 Discover Motoring Classics in the Village
Until 14 August
Kildare Village plays host to two very special guests.Classic examples of motoring excellence through the years...
Located at the BOSS boutique, the 1969 Jaguar E-Type is a truly special car, reputed to have been called 'the most beautiful he'd ever seen' by the late Enzo Ferrari.
Beginning life as a six-cylinder Series 2 E-Type, this specific car was experimentally converted to 12 cylinders by Jaguar. After spending two years as a development car, it was then returned to Jaguar headquarters to become a 'genuine' Series 3 model. Because of this, it rightly claims to be the first ever V12 Series 3 E-Type ever made.
While the E-Type is synonymous with the glamour of the '60s, this particular E-Type offered the power to match its style. After its purchase in 1972, the car was a Production Sports winner in 1974 and is now part of the Martin Birrane collection, where it's been lovingly restored over nine years.
Located outside the Polo Ralph Lauren boutique, the 1986 Spice-Hart SE86C evokes all the grandeur and excitement of the 24 Hours of Le Mans race. The car is a three time winner and was the second Group C car built by the hugely successful Spice Engineering.
Driven by Martin Birrane in his last outing at Le Mans in 1988, this car is the only Spice Engineering vehicle not powered by Cosworth, with the team opting instead to use the Hart 418T powerplant.
Win One of 20 Family Passes
In celebration of the Carole Nash Historic Festival at Mondello Park, taking place on 13 and 14 August 2022, both cars will be on show in the Village until Sunday 14 August. The event itself promises to be a wonderful weekend or day out for all the family.
For your chance to win one of 20 family passes, simply scan your membership code at the point of purchase between before 8 August. You'll then receive your competition entry form by email.
If you aren't one of the lucky winners, you can still enjoy a 10% saving* on tickets for the Carole Nash Historic Festival at Mondello Park using the promotional code 'KVHistoric' at time of purchase.
If you aren't yet a Kildare Village member you can register today to unlock special treats, exclusive benefits and more.
Click here to register for Membership
Click here to find out more and book tickets