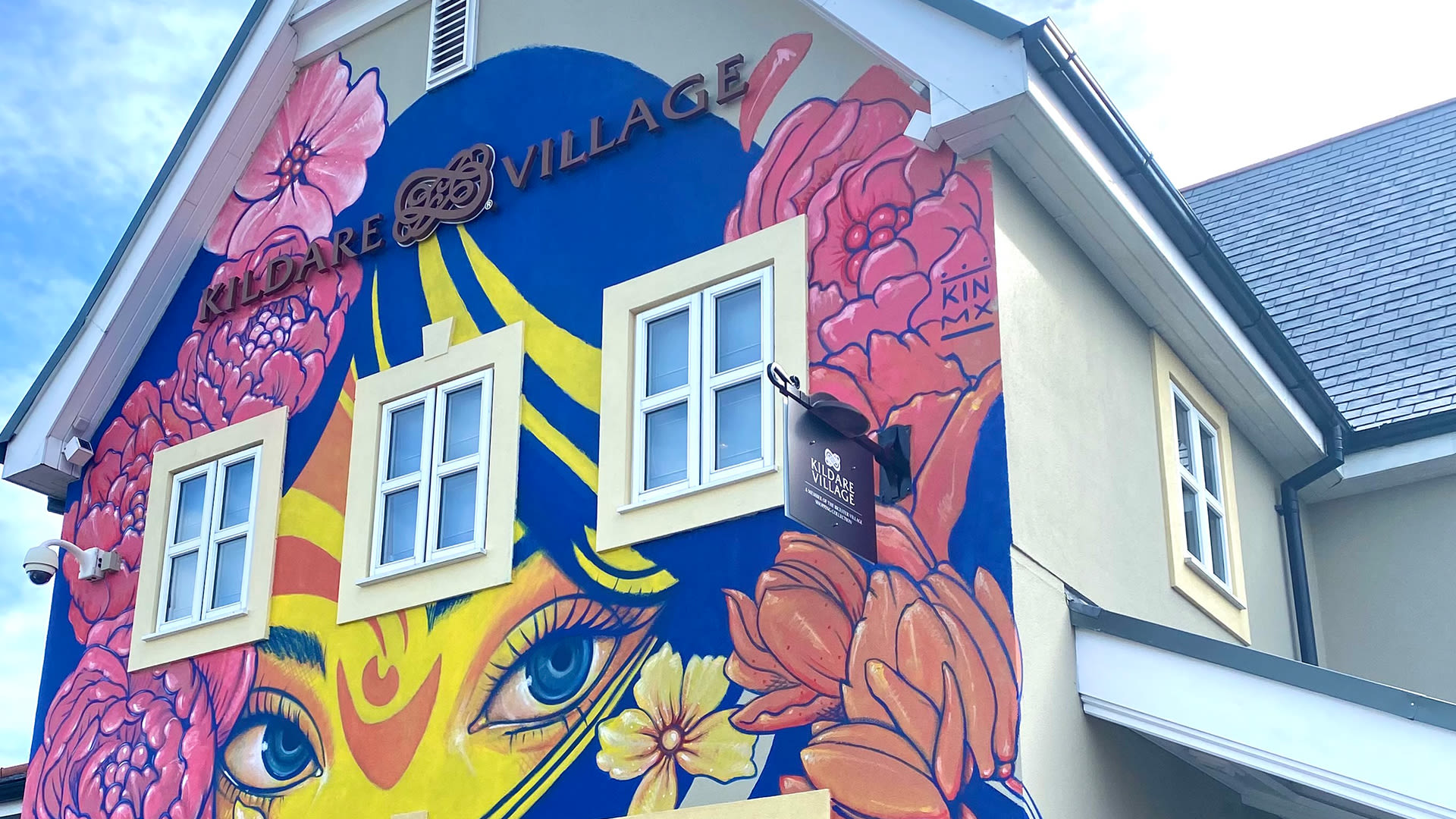 Taking its name from the Irish word 'mná', meaning women, the Minaw Collective is a diverse group of 14 artists from all over the world, each currently based in Ireland.
Though each artist has their own style of expression, they are united and empowered by common themes of equality, diversity and tolerance through street art.
Step inside…
minawcollective.com Instagram: @MinawCollective
Meet the Artists
CLAIRE PROUVOST
claireprouvost.com @claire.prouvost
France-born, Dublin-based, Claire works as an artist, illustrator and muralist. In her work, she explores the complexity of relationships, connections and feelings – capturing these through deconstructed figures, intuitive lines and expressive, colourful shapes. Creating live on 15–16 November 2021
ZURDIE
@zurdie
With more than 15 years' experience painting graffiti, Zurdie – who's Spanish and based in Dublin – has perfected her skills in character design and illustration. Still, her original love was, and always will be, typography. Creating live on 26–27 November 2021
KLO_WI
@klo_wi
A muralist and illustrator, Dublin-based Klo Wi explores the human form through various mediums in her work, from digital design to murals and street art. Her colourful expressions of characters are packed with personality and humour. Creating live on 26–27 November 2021
MYFANWYNIA
myfanwynia.com @myfanwynia
Harriet Myfanwy Nia lives off-grid in Leitrim's mystical 'iron mountains'. A painter, her narrative-based artworks feature distinctive, wide-eyed feminine characters. She takes inspiration from the changing visual landscape of childhood in an era defined by popular culture.
SIGNS OF POWER
signsofpower.com @signsofpower
Vanessa Power is a lover of typography – something made evident by her exhibition name, Signs of Power. Inspired by the world of pop art, Vanessa creates bespoke typography pieces in a variety of sizes and mediums, in her recognisably vibrant style.
HOLLY PEREIRA
hollypereira.com @hollypereira_illustration
Both a muralist and illustrator, the Dublin-based Holly Pereira produces work that's always bold, fun and colourful – regardless of the medium. Through her art, she aims to create vibrant environments in which the viewer is invited to play.
ANNA DORAN
annadoranart.com @anna__doran
A mural artist born and based in Dublin, Anna has been painting walls all over Ireland for more than 10 years. She's obsessed with colour and geometry, and loves how murals and street art can transform a drab grey wall into something inspiring.
KIN MX
kinmxart.com @kinmx
Having travelled the world learning about different cultures, Kathrina Rupit (aka Kin Mx) uses this as inspiration for her work. A street artist, she takes these experiences and mixes them together in different shapes, textures and colours, on every wall she paints.
FRIZ
thisisfriz.com @thisisfriz
Though she's currently using spray paint, Friz is a Northern Ireland-based artist who works in both traditional and digital mediums. Her art focuses on the female form and identity – who we are, where we come from, and our connection to the natural world around us.
Additional Members of the Minaw Collective
LUHWEEZIE
@luhweezie
After graduating with a degree in design from the National College of Art & Design, the Dublin-based Louise (aka Luhweezie) established herself as a signwriter and mural artist. She currently works at Mack Signs as an apprentice sign writer.
ESTR
emmaleneart.com @emmaleneblake
Since graduating from the Dublin Institute of Technology with an BA in Fine Art in 2012, Emmalene Blake (aka ESTR) has been honing her craft as a street artist. Based in Dublin, she works as a visual artist and creates predominantly large-scale murals.
BUBU
msha.ke/arububu @arububu
Aru (aka Bubu) is an energy healer and artist based in Drogheda. By using bright colours, light symbols and motivational messages of self-awareness, her work aims to inspire viewers to be the best version of themselves. Alongside her art, Bubu helps run AruOner, an urban well-being brand.
NOVICE
yehajessie.wixsite.com/jesstobin @novice_jess
Whether she's working on walls or on paper, Jess Tobin (aka Novice) has always loved to draw and paint faces. Today, she pairs this with illustrations featuring funny Irish sayings to create artwork that's truly unique.
CHELS
chelseajacobsstudio.com @chelsea_r_jacobs
Dublin-based Chelsea Jacobs (aka Chels) is an American contemporary painter and sculptor. She interprets the human form and circumstance through stylistic interpretations, and often uses mixed-media techniques and genre-bending.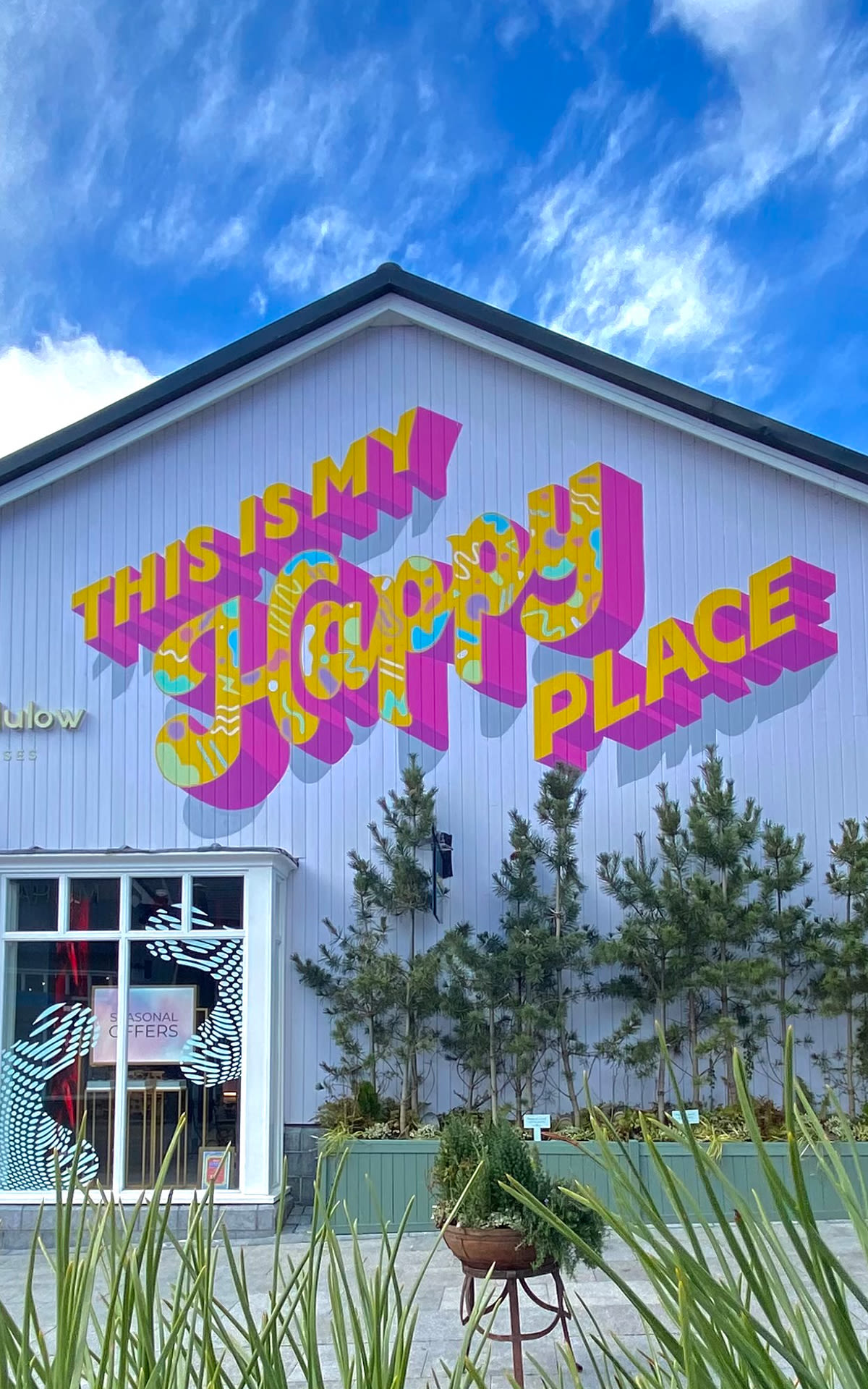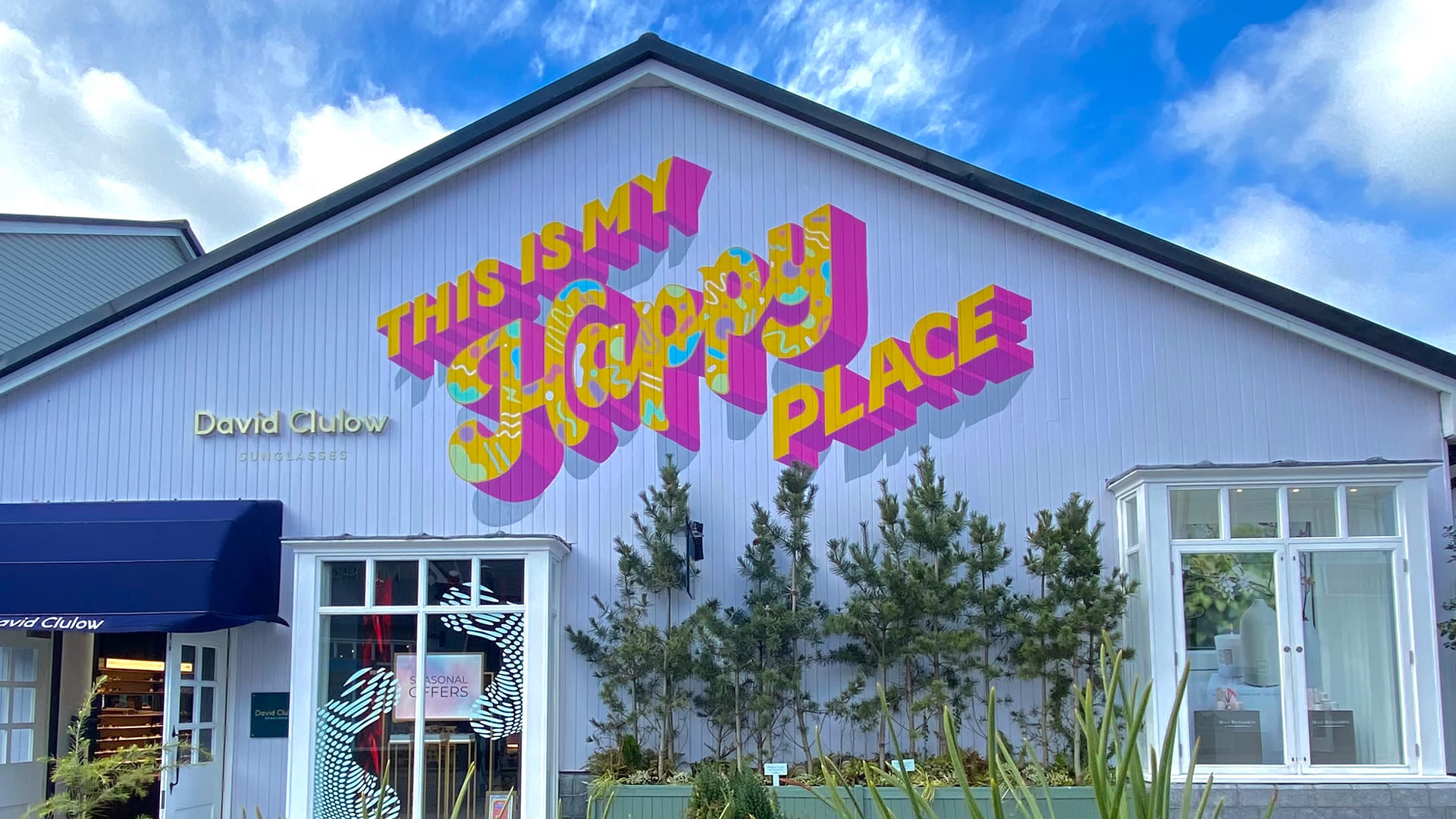 Looking for more inspiration?
Read on for our latest in style, travel, culture and cuisine.