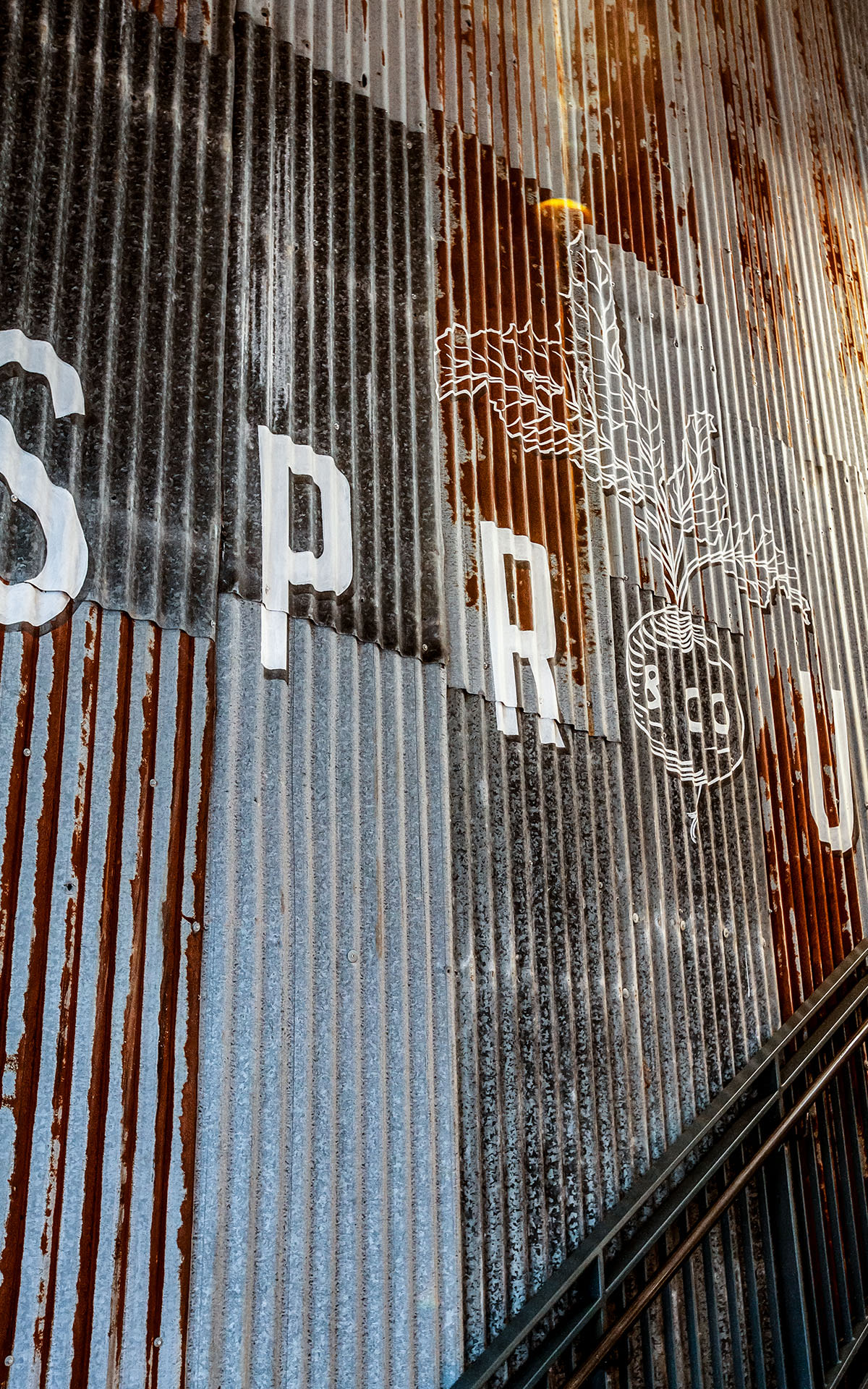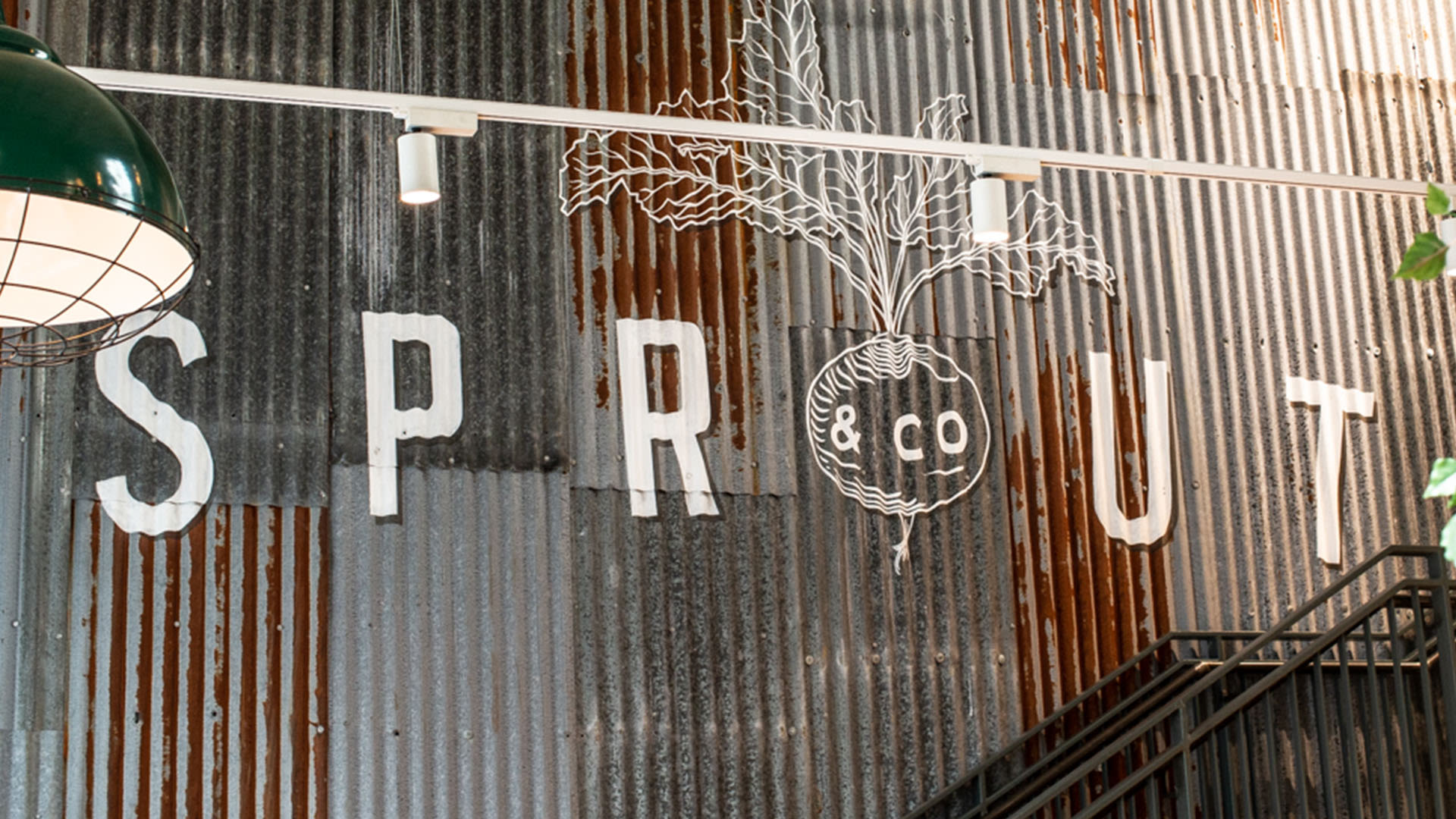 From farm to fork at Sprout & Co
Born out of the belief that not all tomatoes are created equally, Sprout & Co brings its great-tasting, healthy food to six restaurants across Dublin – and now a seventh at Kildare Village. A seasonally changing menu made up of local produce ensures both peak freshness and unparalleled taste – something the founders, brothers Jack and Theo Kirwan, consider the key to their success.
The seventh addition to the pair's already-established empire is their largest yet. "It's a warm, high-energy and really fun new space," describes Theo. "We're excited to bring high-quality, Irish produce to a new international audience."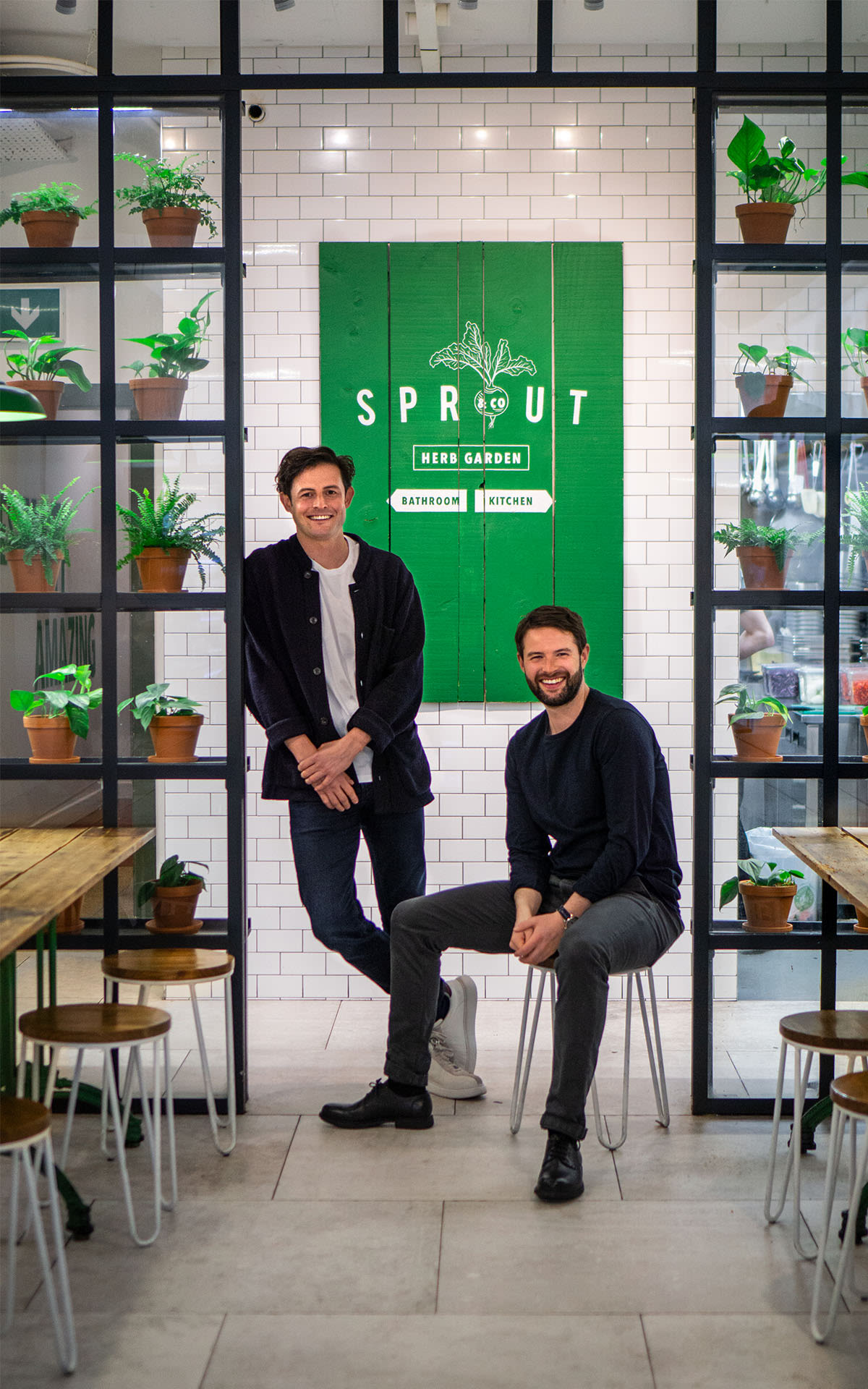 The new spot is also just a stone's throw from Sprout & Co's organic farm in Rathcoffey, County Kildare – an avenue the brand expanded into in 2018. In fact, it now supplies all seven restaurants with salad leaves grown at the Sprout Farm. And the new restaurant's playful interior cleverly connects the dining and farming strands of the business – most notably with a wicker sculpture of a tractor which sits proudly on the wall.
Our current seasonal dish is a hearty and warming plant-based salad that focuses on gut health.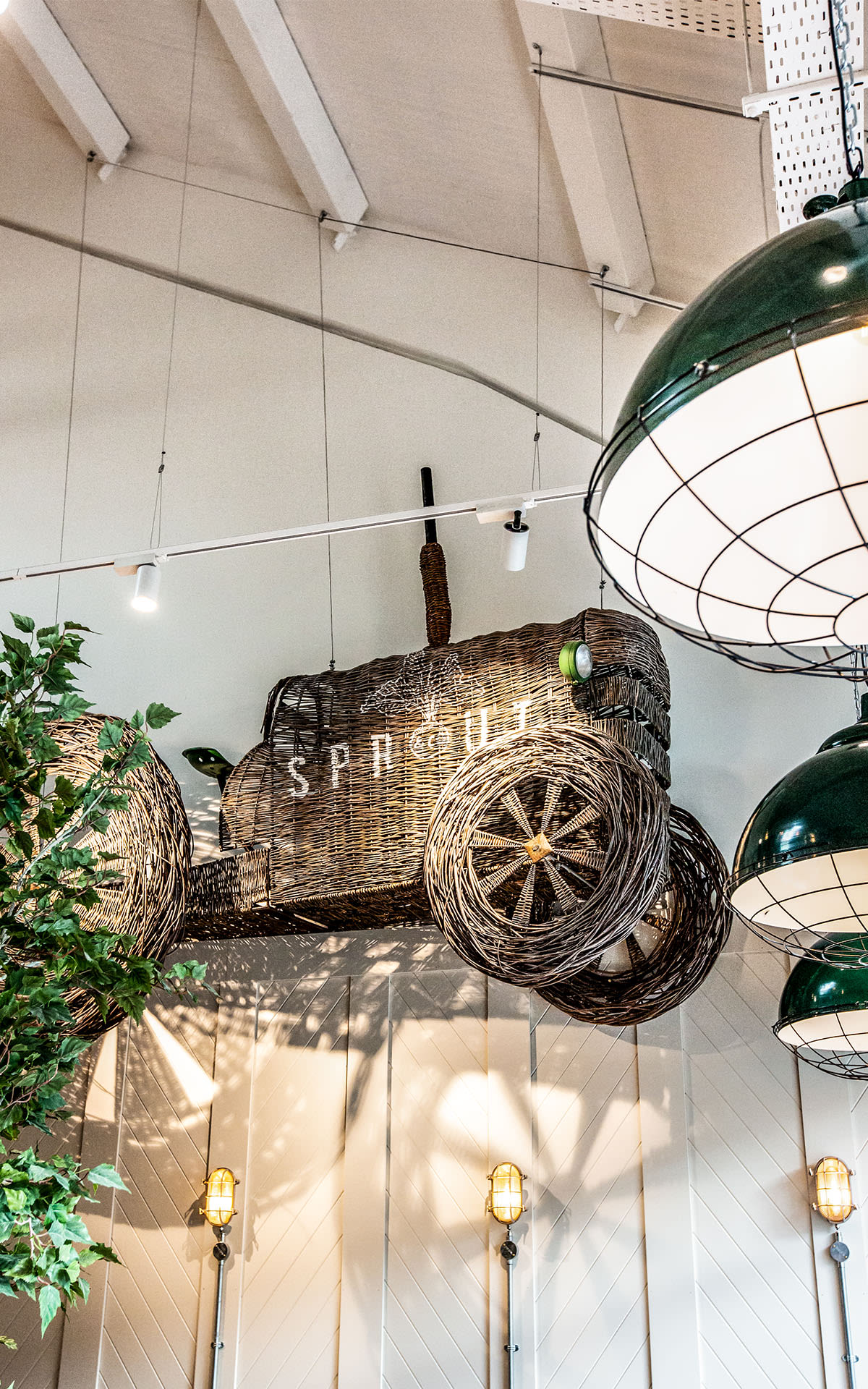 When it comes to food, there's plenty of choice. At lunchtime, select from classic salads like the Kale Caesar or the Paprika Chica, or a seasonal wrap if you're eating on the move. If you're after something warming, there are plenty of hot dishes, such as the Middle Eastern Chicken bowl, which is loaded with grains, roasted veg and protein, or take you pick from their range of seasonal soups.
For those stopping by for breakfast, perhaps a poached egg pot will suit, topped with avocado or smoked salmon. Those in the mood for something sweeter should try the coconut porridge or yogurt with homemade granola.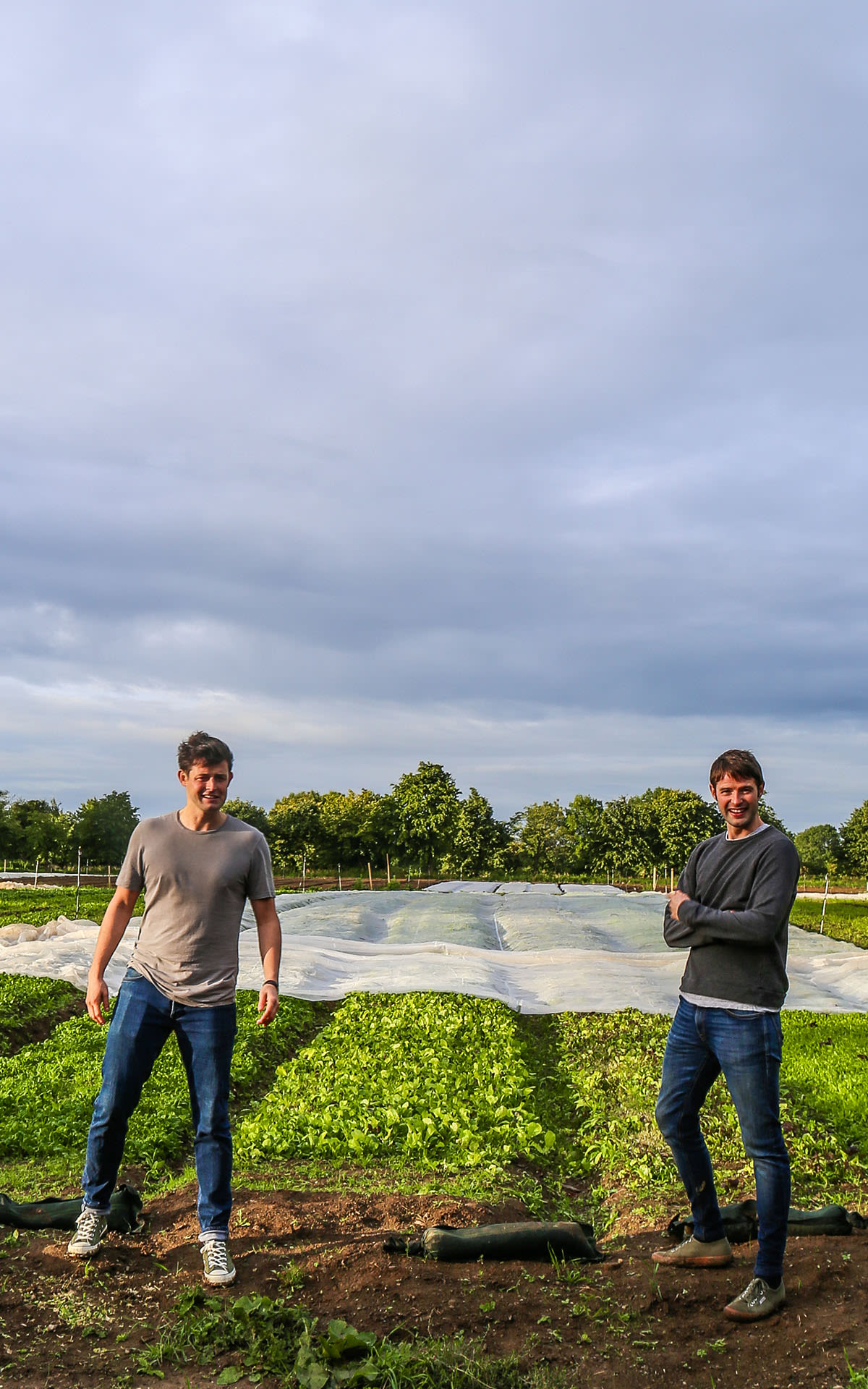 With an ever-changing menu, you're likely to sample something new every time you visit Sprout & Co. For now, Jack recommends the mushroom umami bowl: "Our current seasonal dish is a hearty and warming plant-based salad that focuses on gut health. We've combined spicy roasted tofu with miso- and maple-glazed mushrooms, pickled beansprouts, red cabbage, and a bit of spice (with red chili and fresh kale from our organic farm), all brought together with a ginger sesame dressing and topped with sesame-roasted peanuts."