2 minute read - A CARTOON VILLAGE
Behind the scenes with artist Kim Duchateau
"My drawing style is relatively traditional, but the sense of humour in my cartoons is always somewhat absurd. I love everything that's a bit 'off': from David Lynch to Dalí and Magritte. If something's new and unexpected, it will grab my attention."
"One of the artists that has strongly influenced my style is Kamagurka. I love his absurd sense of humour."
02
Natural-born cartoonist
"I have been drawing for as long as I can remember. If I have to explain something, even if it's directions to people on the street, I immediately grab a sheet of paper. If you visualize something, people understand it almost instantly. Everything there is to know is right there on the sheet of paper. I draw better than I talk. Plus: drawing makes me happy. Creating your own world – one you can just disappear in. That is unique."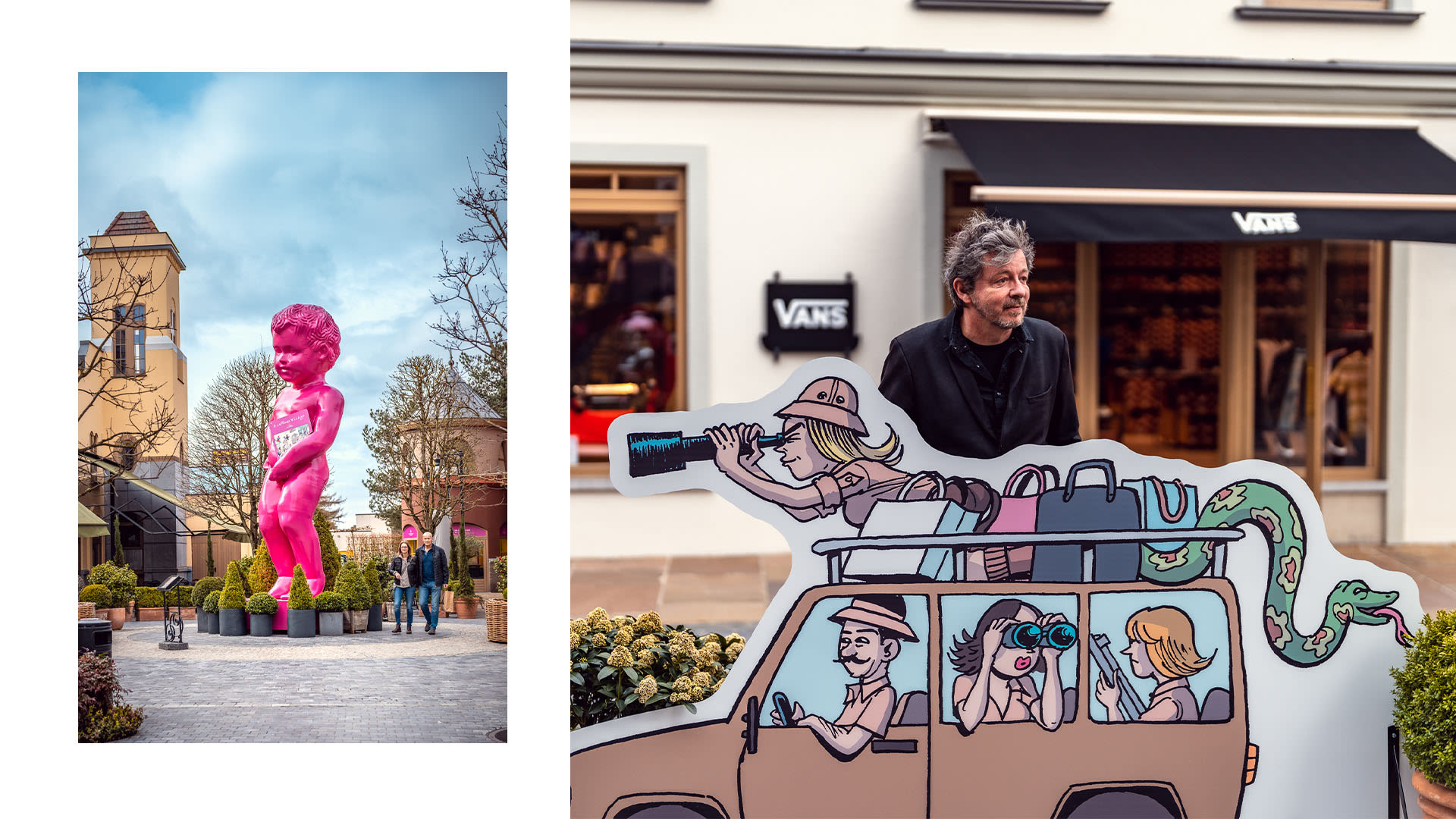 "Most of my ideas just come to me naturally, but the process is very unpredictable. There is no exact formula to come up with an idea. Sometimes it takes two seconds, sometimes it takes an hour, or more. Coming up with an idea is about 80% of the work. Drawing is the fun part. But the road leading up to it usually takes blood, sweat, and tears."
My inspiration comes from everywhere. Things I read on the internet, or things I see on the news. Reality usually trumps the weirdest ideas.
04
Belgian Cartoon Culture
"Cartoons are quintessentially Belgian. We have a lot of good artists, and we live in a country where we can literally make fun of everything – from ministers to the king. Plus: we are the country of Magritte, and our daily reality feels surreal on a variety of levels. That je m'en fous attitude and absurdism seeps into everything we do – including our comics and cartoons. And I think that's what makes them so popular around the world."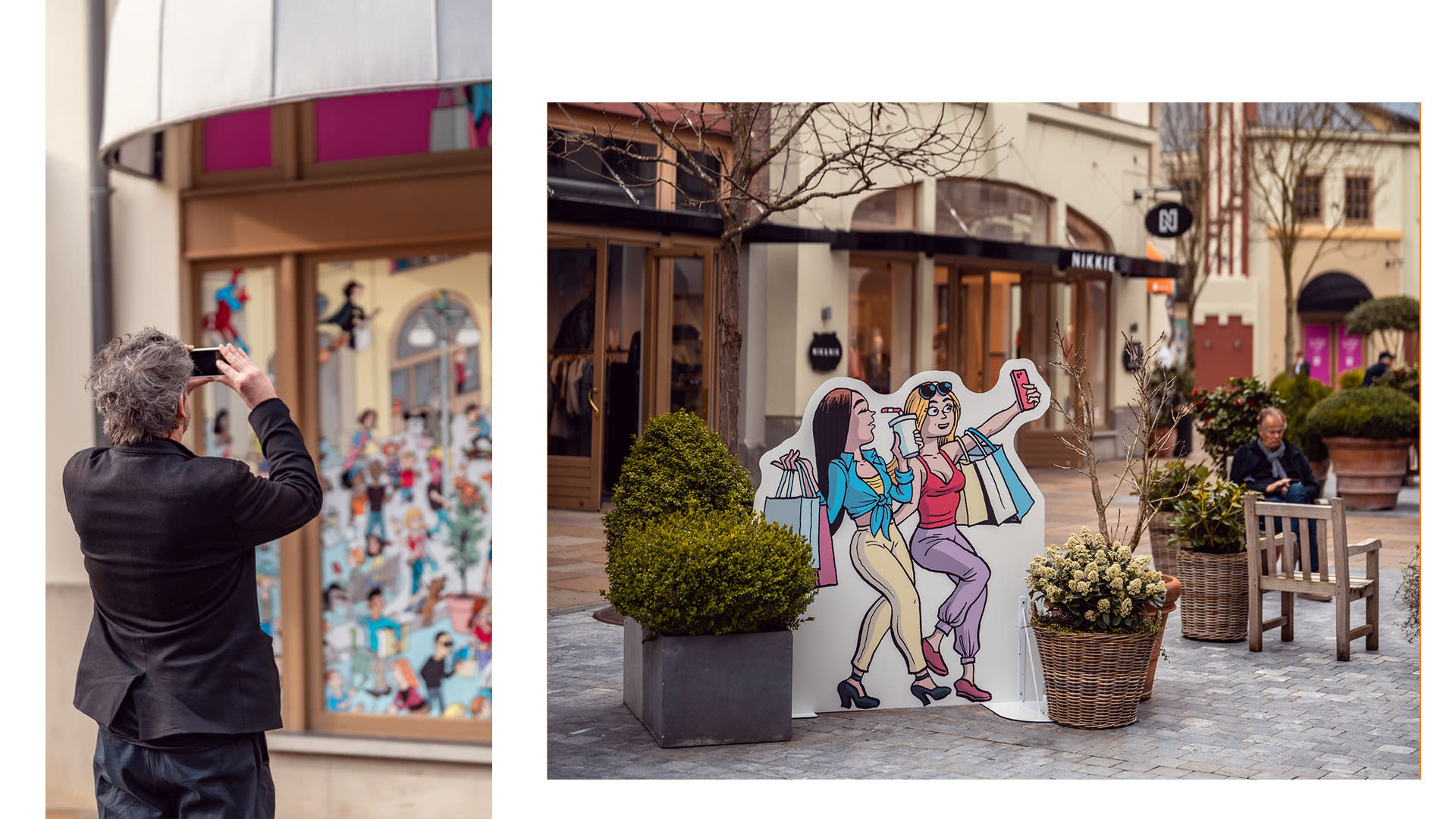 "It was fun to look for the bizarre or funny in the context of shopping. Imagine fun little details like someone with too many shopping bags in a wheelbarrow, or a gigantic crowd drawing where you have to 'Where's Wally' your way to Manneken Pis. Larger drawings like these are a great opportunity to incorporate lots of little jokes and fun elements."
I matched the facade drawings for the comic walls to where they were going to be in the Village, so that the images line up with the style and offering of the boutique.