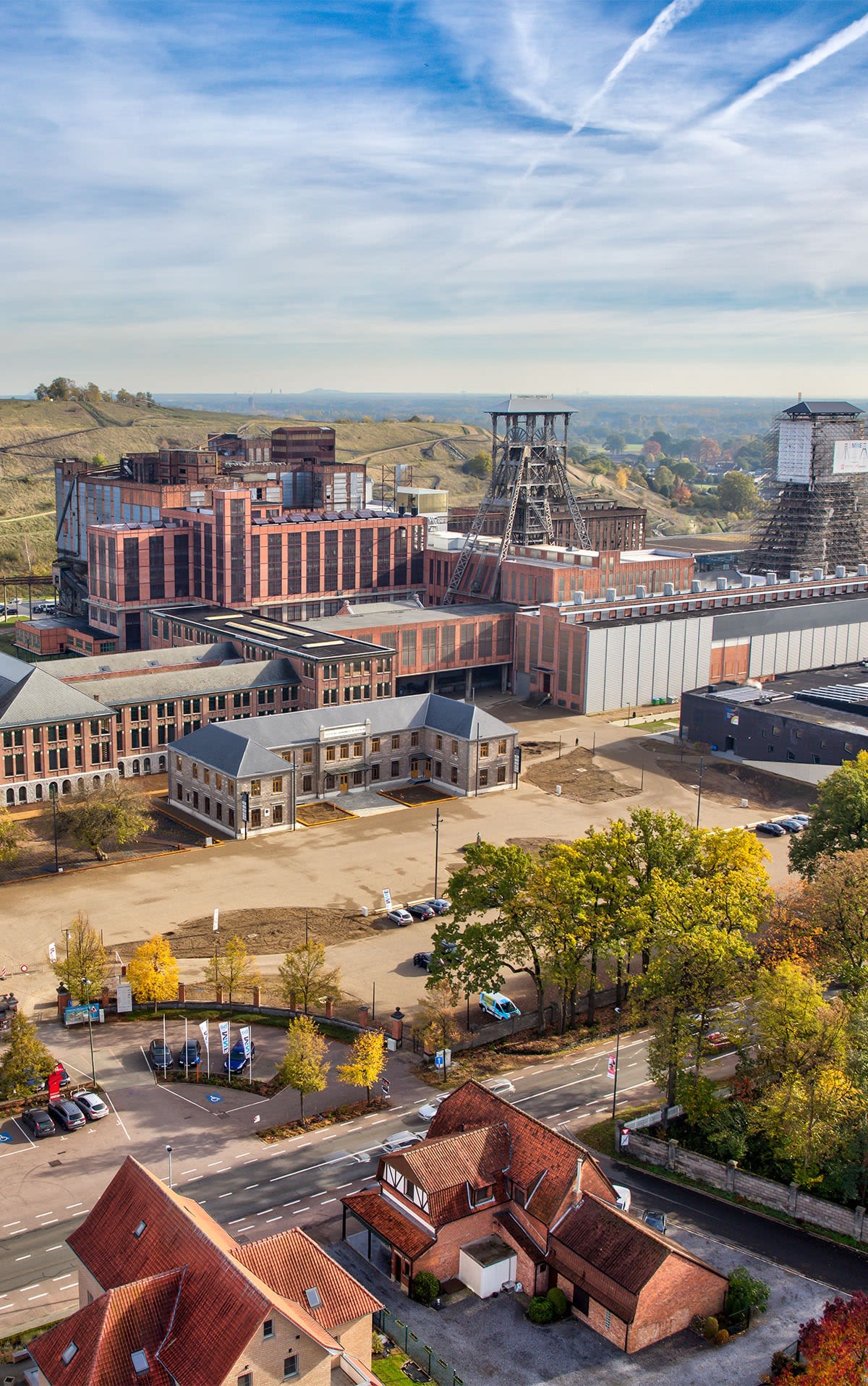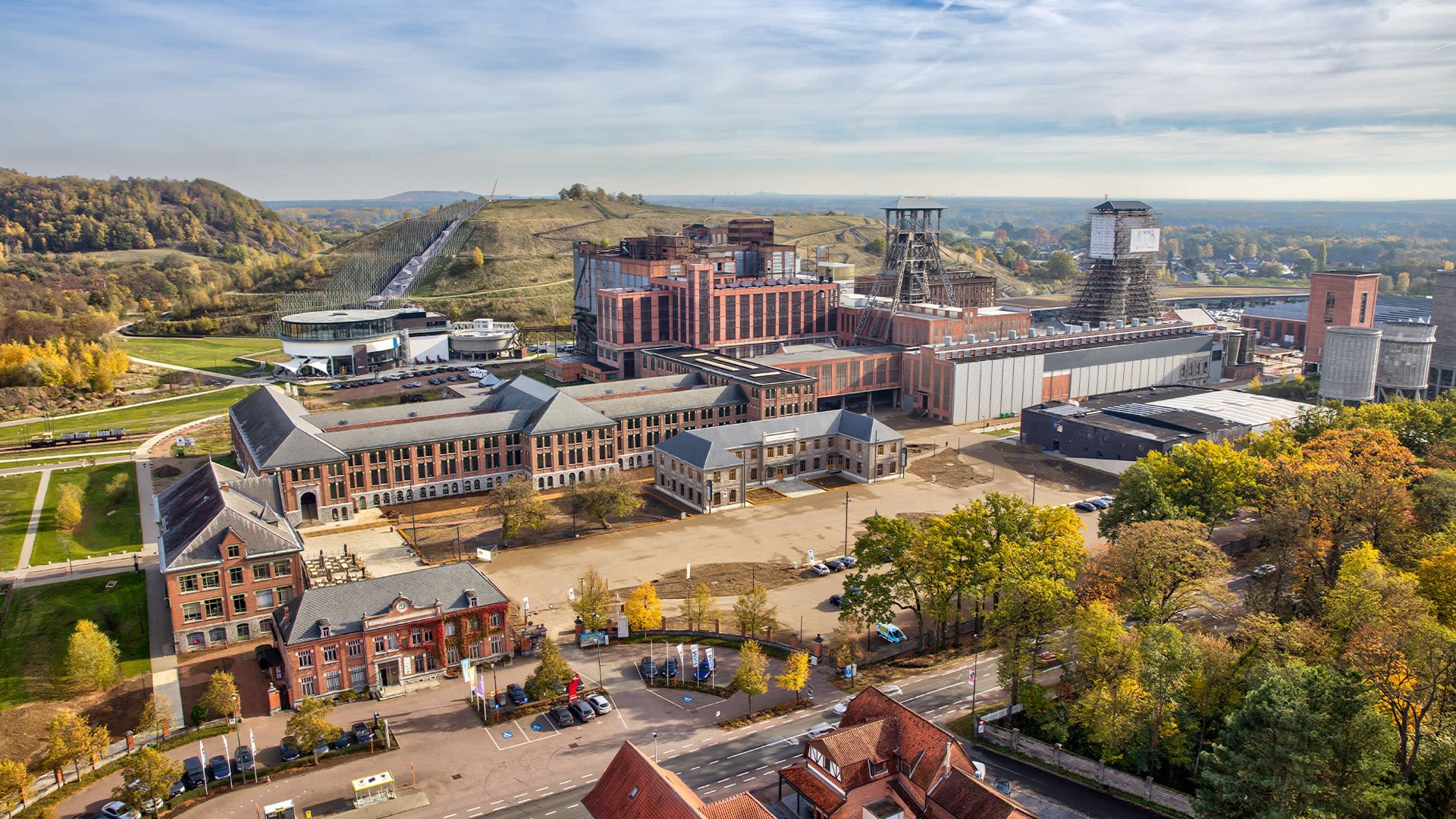 Once upon a time, tons and tons of coal were mined here. Today, be-MINE is the ultimate adventure destination. The largest cultural heritage site in Flanders offers everything from historical gems to a range of adrenaline-packed activities. Ready to go?
On tour with a miner
Fans of industrial heritage will love a visit to be-MINE. The scale of the site and the exceptional preservation of its historical elements are unique in Europe. On the terrain the size of 32 football pitches and its two adjoining mine rails, endless discoveries await.
The best place to start off your day is the Mining Museum. On Mining Sundays – every first Sunday of the month from March to November – a miner takes you on a guided tour of be-MINE's historic buildings. You will pass through the impressive bathing hall and the former 'pay room'. At the end of the tour, the 'underground simulator' shows you what it's like to work at 800 metres below ground.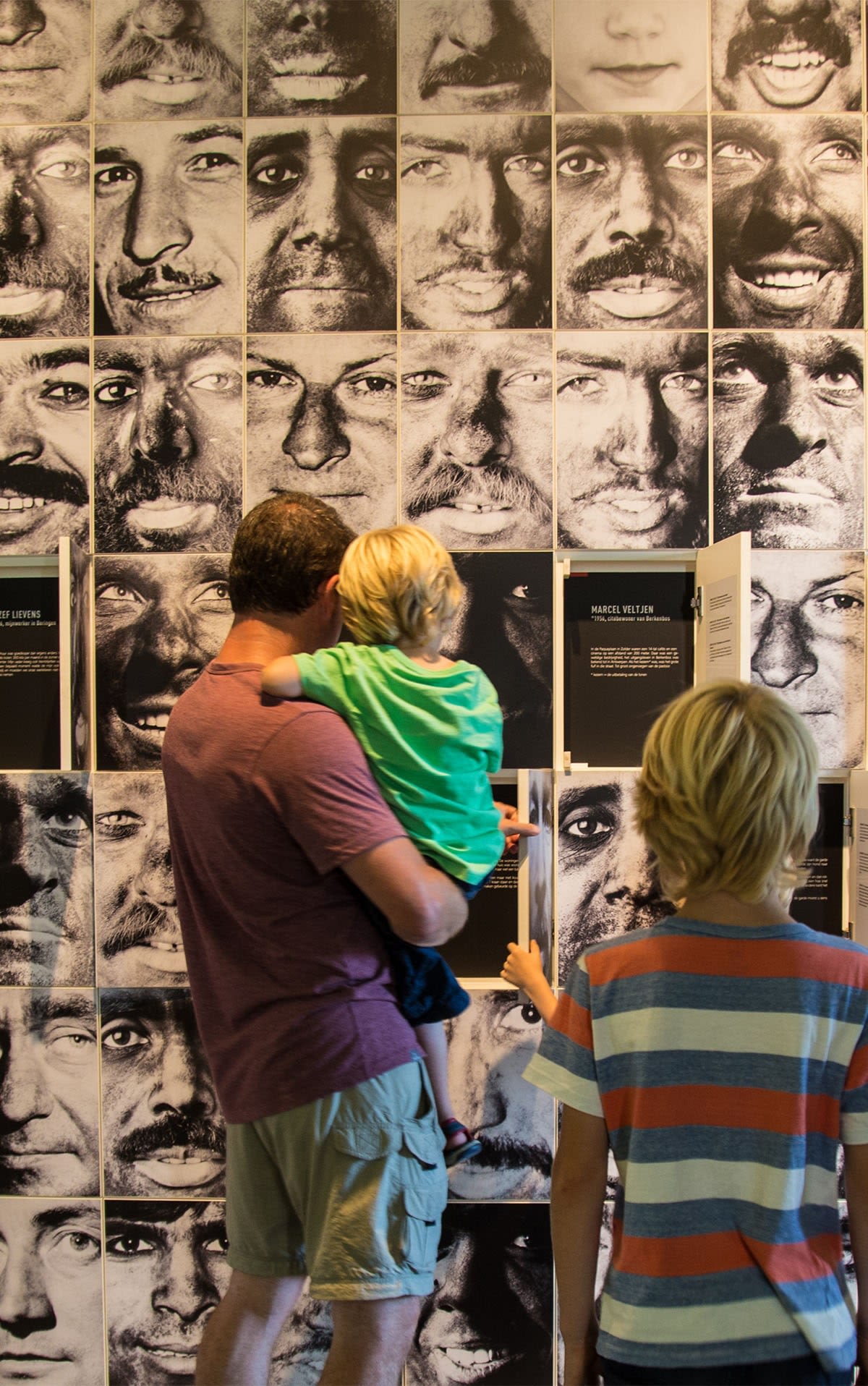 A deep-dive into be-MINE history
At the TODI diving centre, you can literally dive into the past. This old mine silo was converted into the largest diving centre in Belgium. Dive or snorkel among thousands of tropical freshwater fish. If you're lucky, you might even spot a mermaid!
Prefer a slightly less extreme pool experience? Sportoase be-MINE offers four swimming pools for the entire family. Take your pick and make sure to enjoy the spectacular view of the historic cooling towers right from the outdoor pool.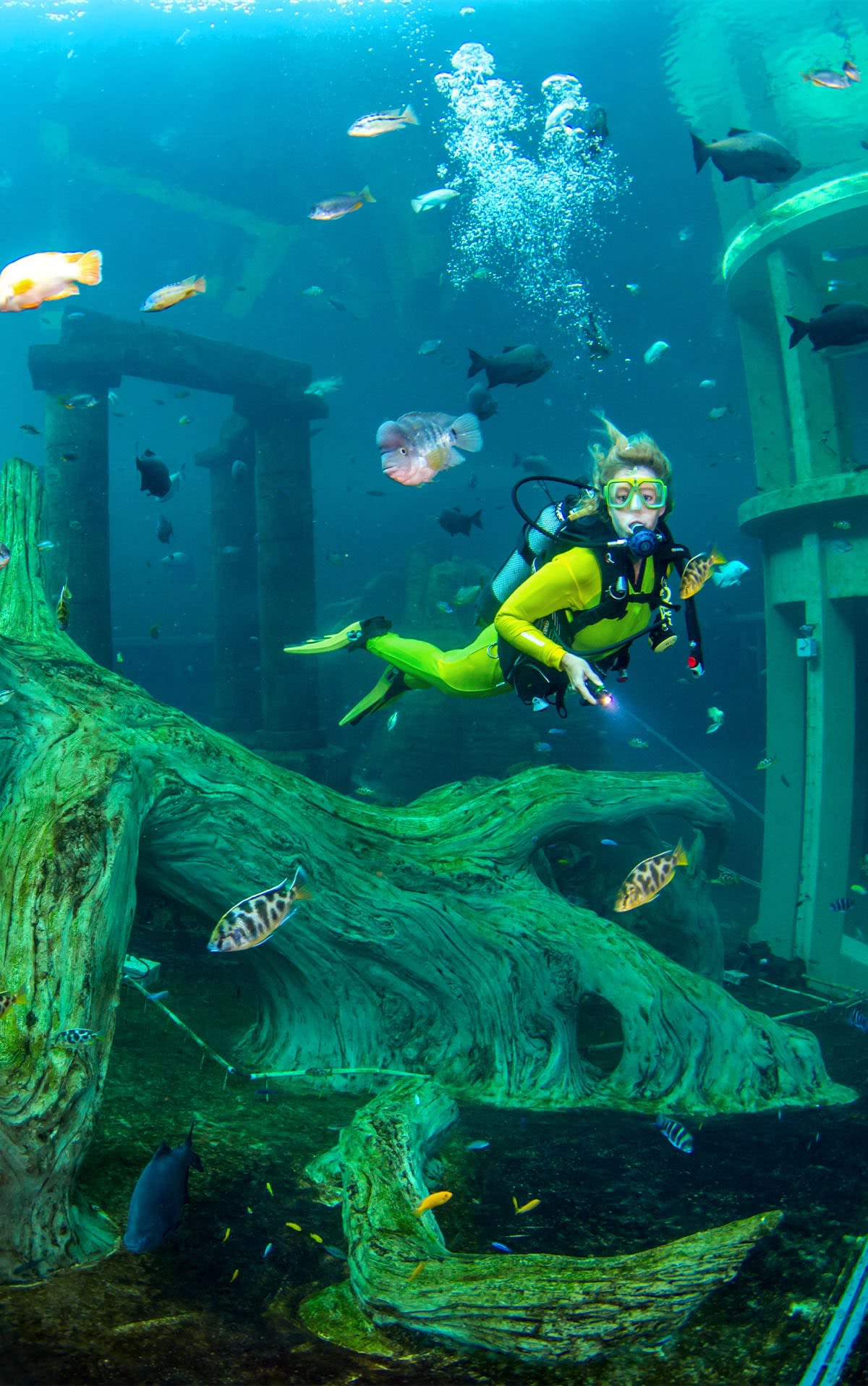 Climb to unknown hights
Thought mining was all about depths? Not at be-MINE. The former coal mine's historic power station was given a second life as an indoor climbing centre. At Alpamayo, you can climb up to 18 metres high in a unique setting. On the way up, enjoy views over the historic machinery and the former control room.
Right outside the be-MINE site, one of the two historic slag heaps was transformed into 'Adventure Mountain': a unique playground built onto the slag heap wall. Next to that, the hill also hosts an impressive mountain bike trail. With its jumps, single tracks and steep climbs, it offers a challenge for even the most experienced mountain bikers!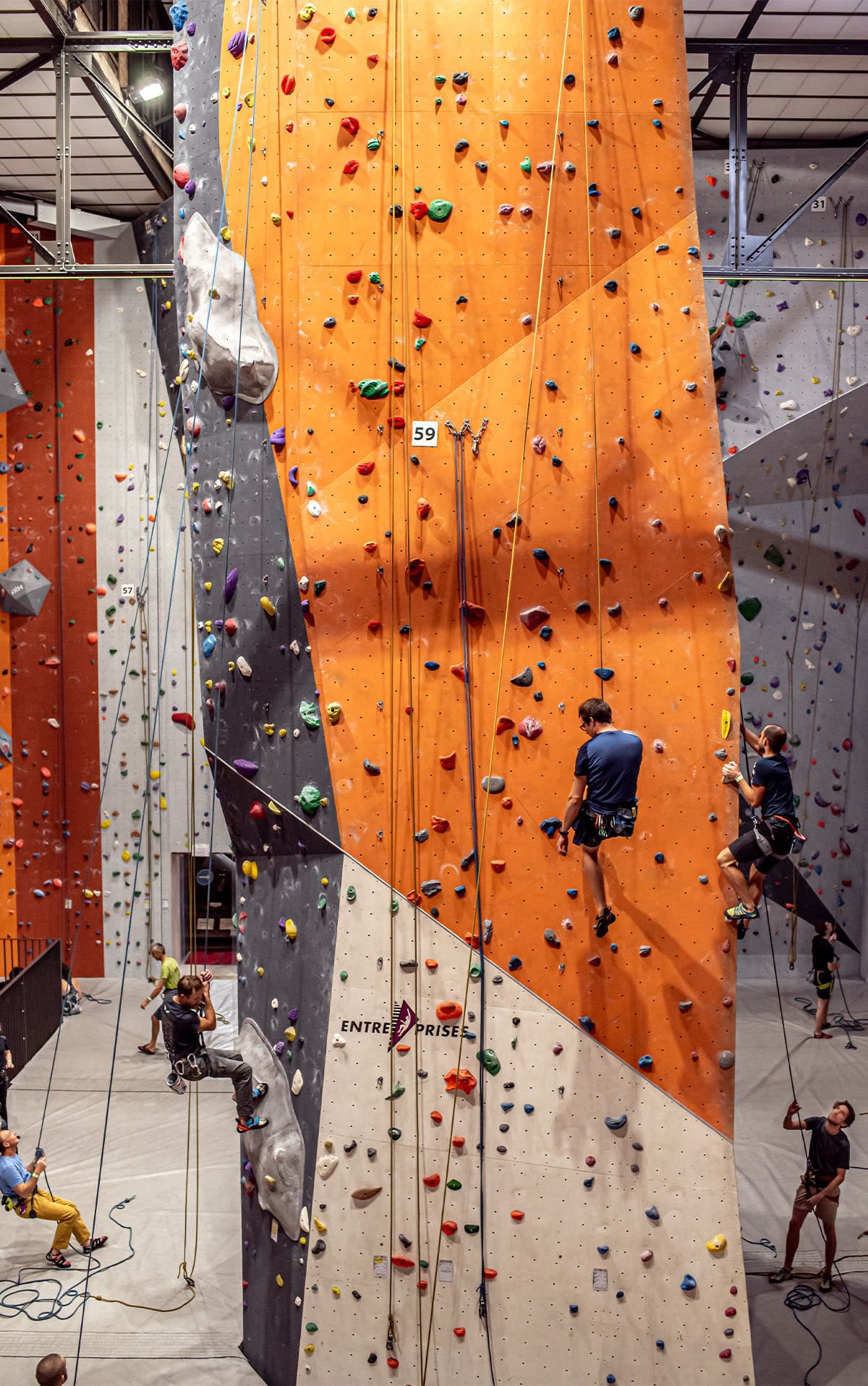 Ready for culture meets adventure?
As the largest industrial heritage site in Flanders, be-MINE is more alive than ever. The site is a must-visit destination for culture and adventure lovers alike. From history and heritage to snorkelling and diving: be-MINE has got it all.
Plan your trip >