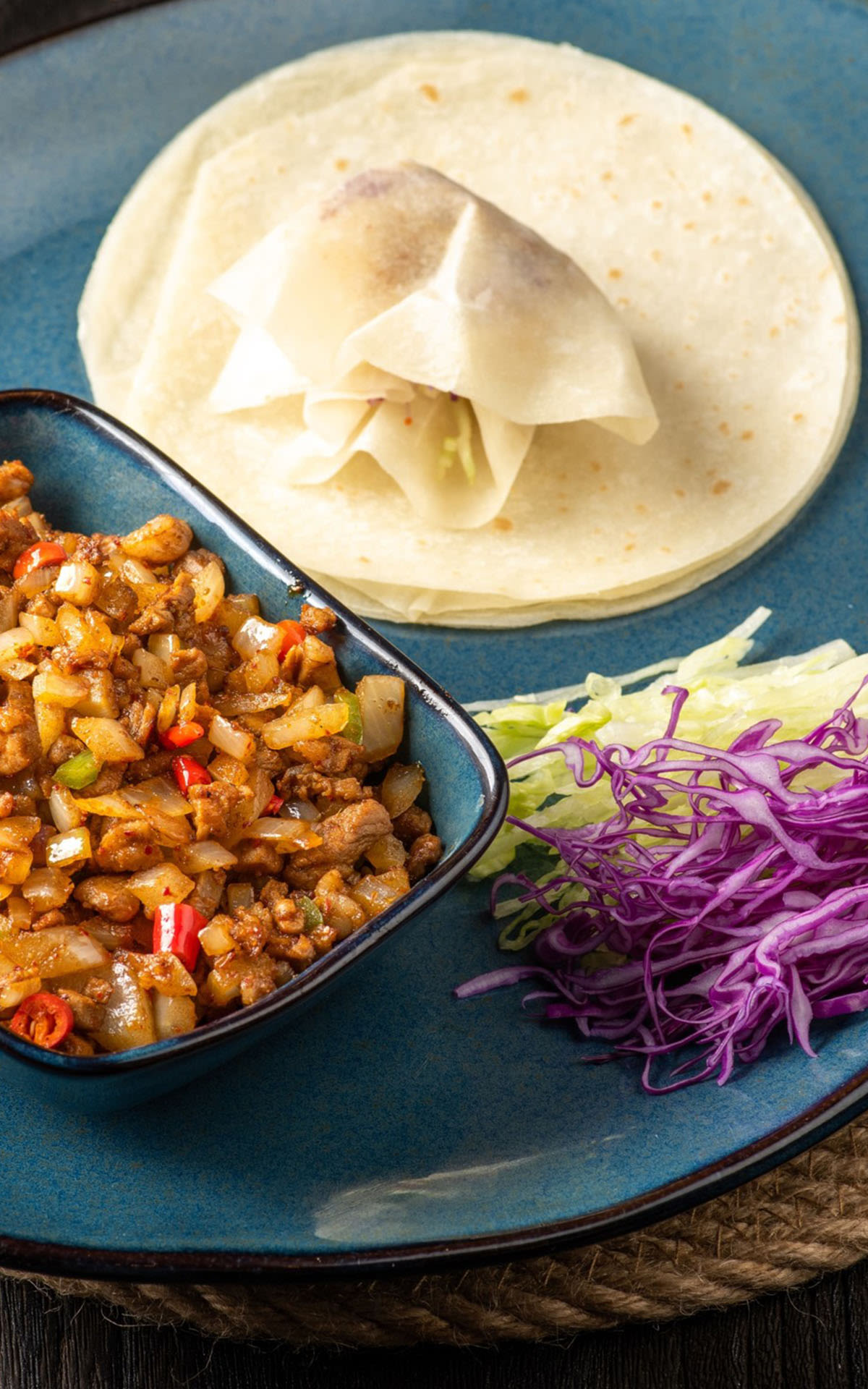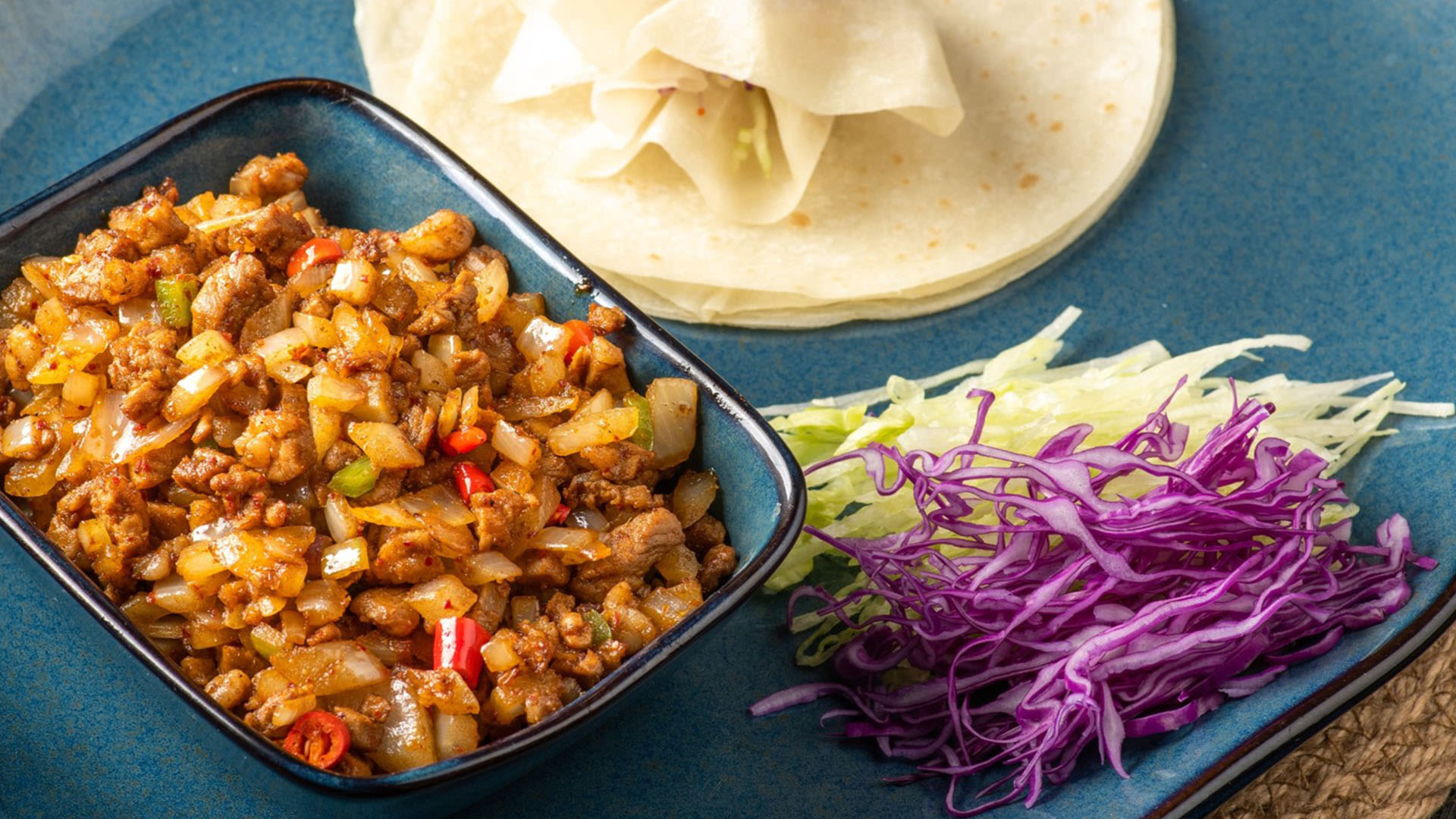 Making Yershari's minced lamb wraps
Serves four
180 g minced lamb loin
2 g salt
10 g ground cumin
8 g chilli powder
8 g light soy sauce
50 g iceberg lettuce
50 g purple cabbage
120 g onion
40 g green pepper
40 g red pepper
1 tbsp cooking oil
8 thin pancakes, 8 cm in diameter
Marinate the minced lamb in the salt, cumin, chilli powder and soy sauce for 10 minutes.
Julienne the iceberg and cabbage and set aside. Chop the onion and peppers into small chunks.
Sauté the chopped onion and peppers in a pan with the oil over a medium heat until the vegetables have softened.
Add the minced lamb to the pan, turn up the heat and stir until cooked through.
Place a bamboo steamer over a pan filled with boiling water. Place the pancakes into the steamer for 90 seconds.
Fill the steamed pancakes with the cooked lamb and serve alongside the julienned vegetables.
Did you know?
The art of steam cooking has long been practised in China where no chef is without a bamboo steamer. Because their lids don't collect condensation, no liquid drips onto the food, which means perfect veggies, wantons, dumplings and more.
Be inspired
Feast your eyes on these delicious recipes and dinner party menus from across The Bicester Collection.