A romantic German road trip
Destination • 6 June 2022 •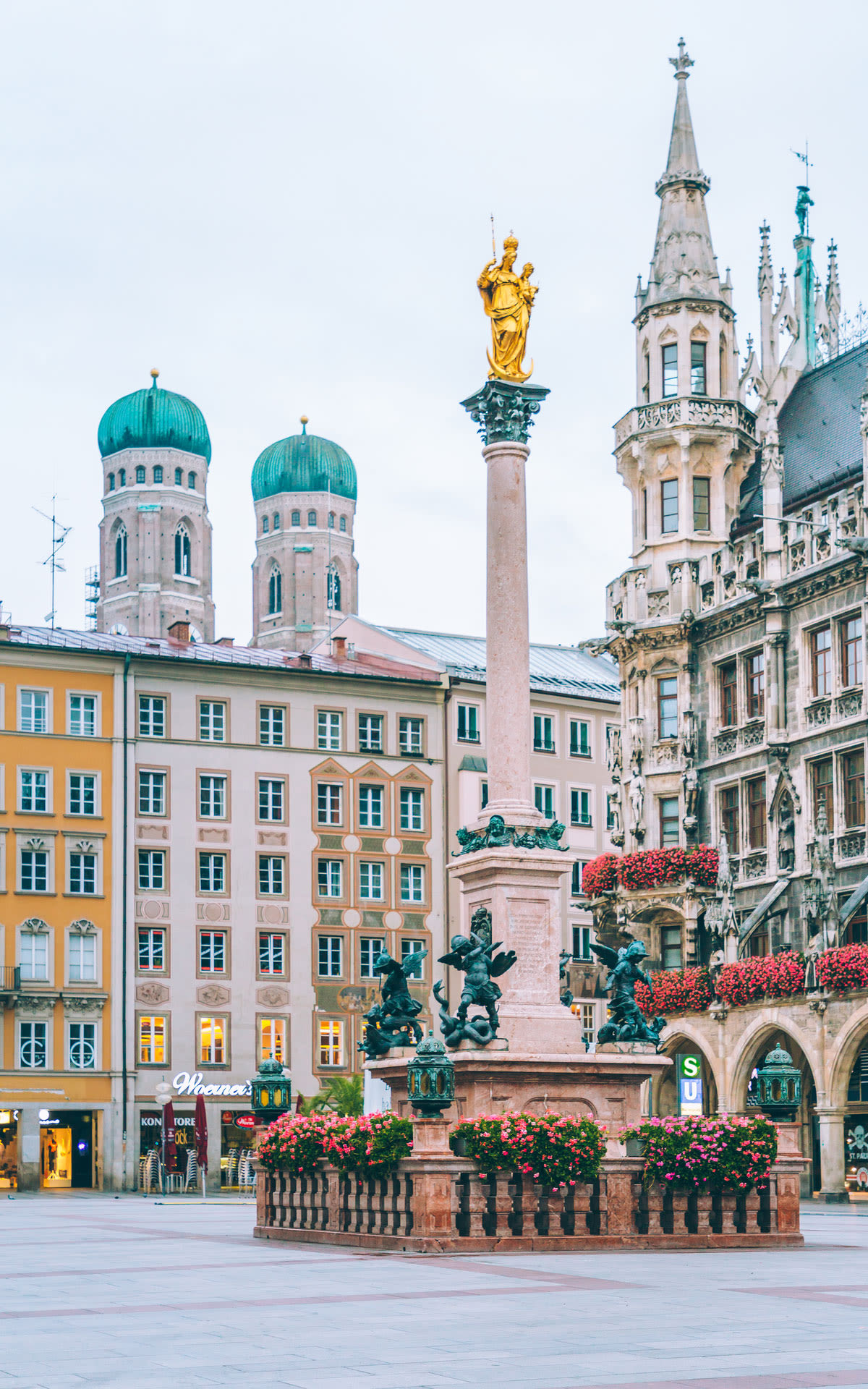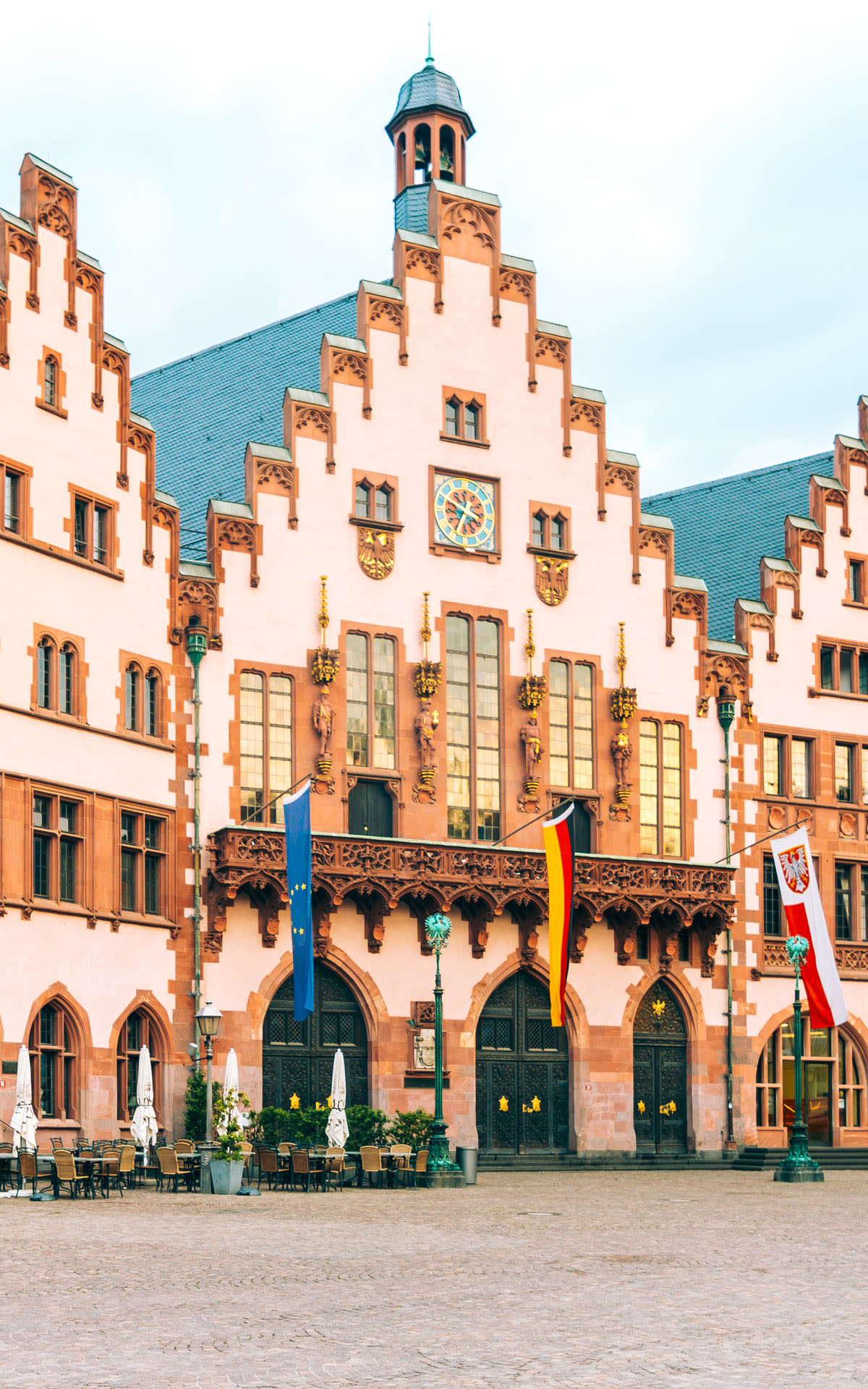 With art galleries galore and castles worthy of a Disney fairy tale, it's a spellbinding road from Frankfurt to Munich. Prepare to fall in love as you hop between medieval towns and lush wineries along the way.
Day 1
With its towering, glinting horizon of headquarters, Frankfurt is best-known as the financial centre of Germany – but that wouldn't be doing justice to the city's creative side. Step beyond the skyscrapers and you'll find medieval architecture, traditional taverns and enough museums and arts spots to fill a culture junkie's year.
Start with the Museumsufer. Created in the 1980s, this boulevard of museums centres around the fine art-focused Städel. For a cultural nightcap, cross the river to the Frankfurt Opera to catch Luigi Dallapiccola's Ulisse, opening on 26 June.
Then, the tradition-steeped Steigenberger Icon Frankfurter Hof hotel boasts luxurious feather-soft beds and a Michelin-starred restaurant, Français, in which to end your night.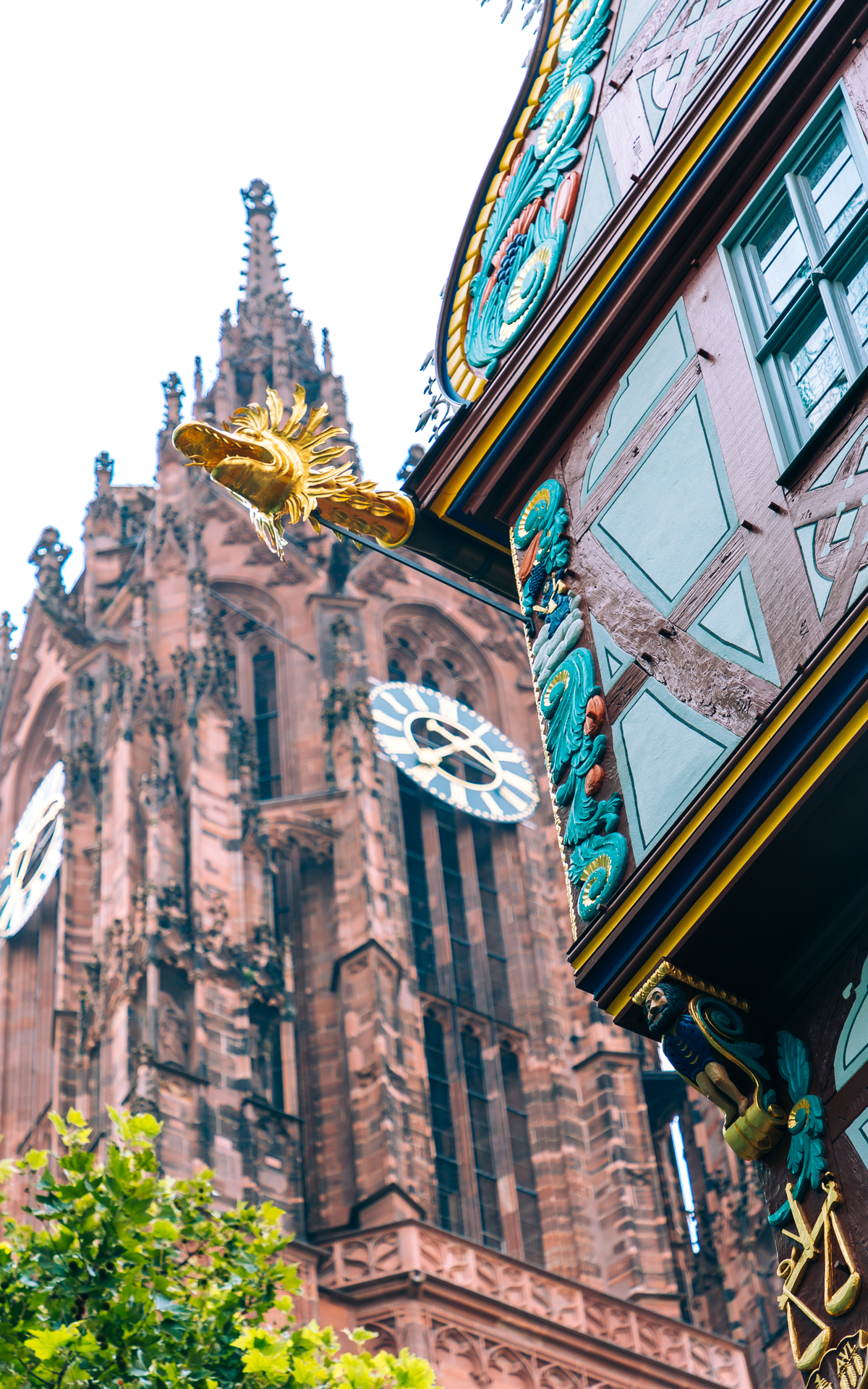 Gilded city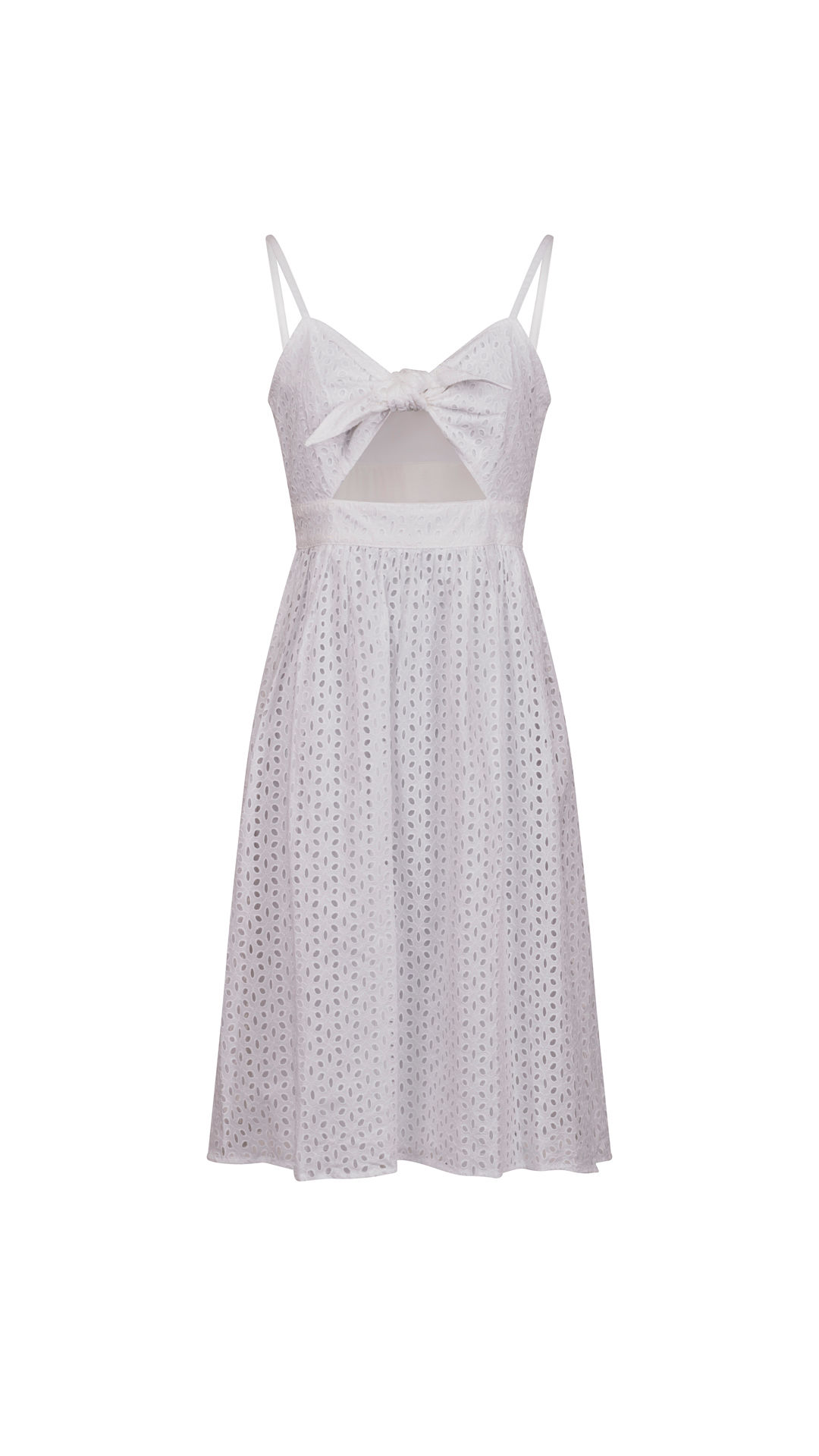 Michael Kors
Women's white dress
Insider secret
Visiting on a Saturday? Magpies and vintage seekers will love the Schaumainkai flea market, which takes place every other Saturday on the tree-lined southern bank of the Main River. Look the part in this flowing print dress.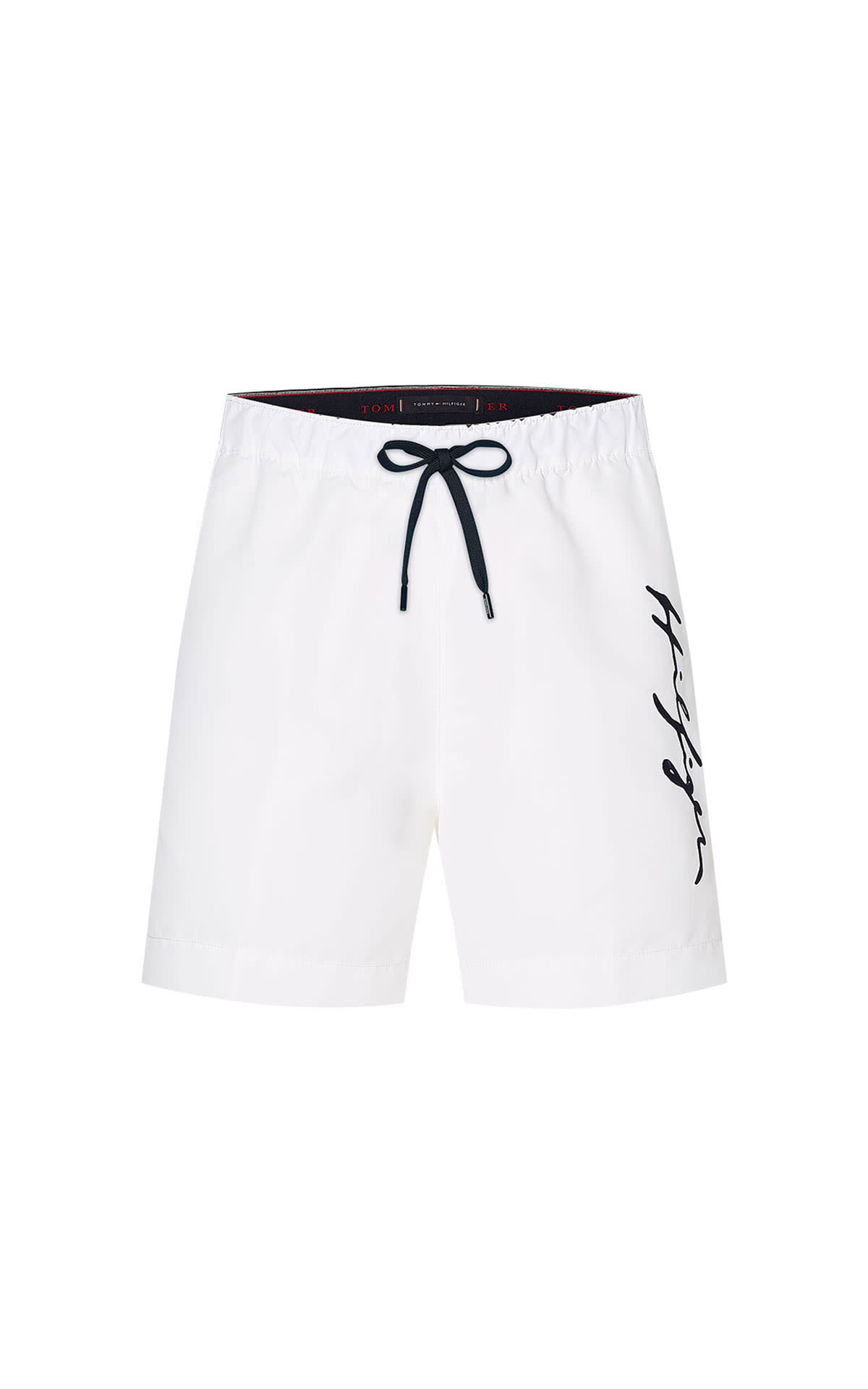 Tommy Hilfiger
Swimming Trunks
Top tip
On your drive south, towards Wurzburg and the start of the romantic road, call in at Wertheim Village.
Day 2
Before heading south, don't leave Frankfurt without a taste of the city's historical café culture on Upper Berger Strasse – choose between gelaterias, waffle houses and restaurants dotted along the street.
If you have time to spend a little longer in this multifaceted city, uncover its green heart with a wander through Grüneburgpark. This city centre space combines green lawns, cycle routes and even a programme of theatre and live music during summer. Further afield, there's Stadtwald, the Frankfurt city forest, which includes 450 km of hiking, running and cycling trails.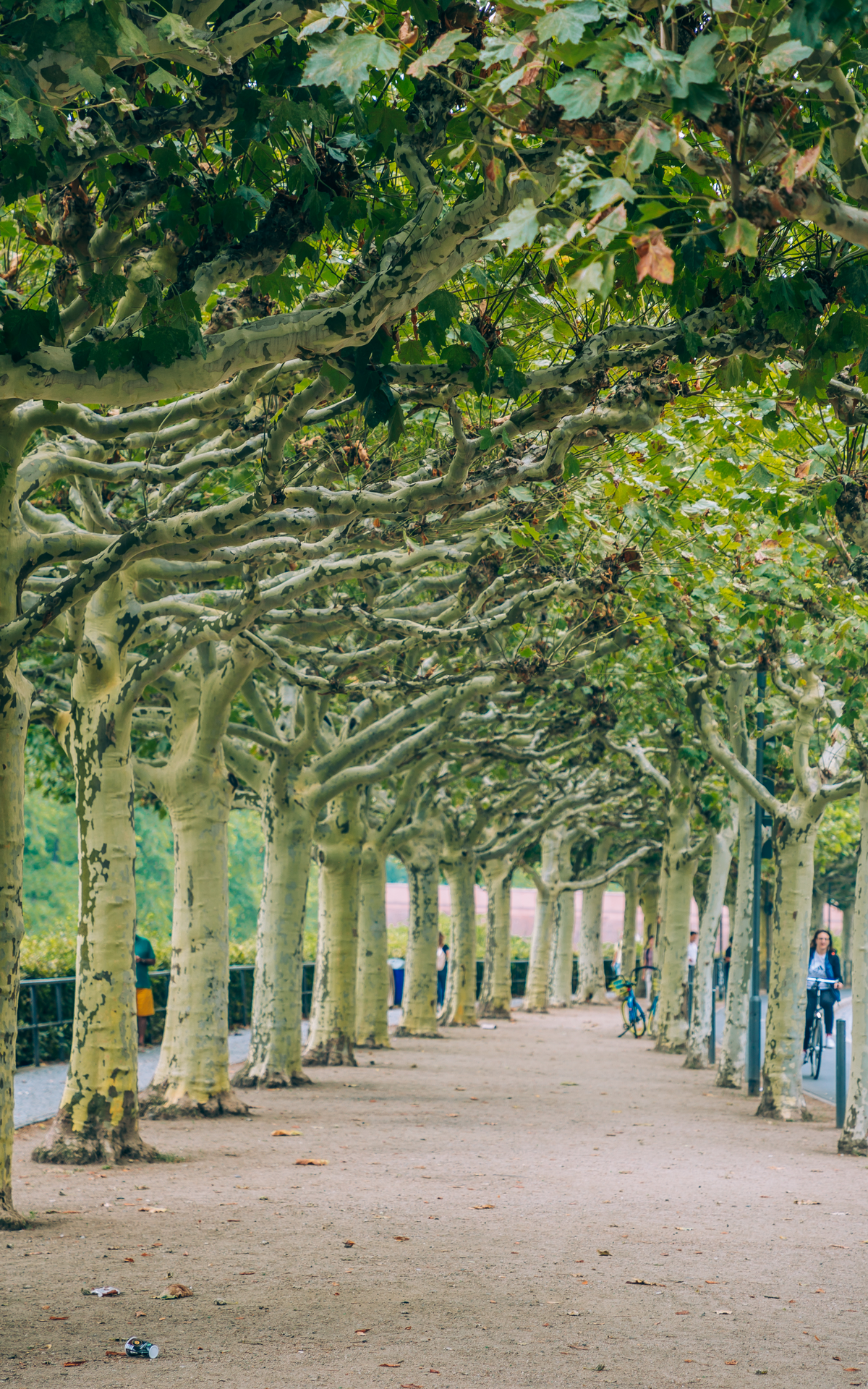 Canopy of calm
Day 3
Famous for its world-class wines, Wurzburg, the heart of Germany's 'Romantic Road', is a spot you won't want to miss. Often overlooked for beer-drinking Bavaria, the region's cluster of vineyards are well worth a visit – especially for the Riesling wines on offer. Sign up for a wine tour to sample the best of everything – Bürgerspital does a great one.
While in Wurzburg, wander the picturesque Alte Mainbrücke (or 'main bridge'), lined with 12 gilded statues of saints and emperors. It's here you'll come across Alte Mainmuehle, serving elegant Franconian cuisine. Book a table on the balcony for views over the river.
Come evening, retire to Schloss Steinburg, a castle hotel that sits high above the city in the peaceful Steinburg vineyard, birthplace of the delicious 'Würzburger Stein' grape.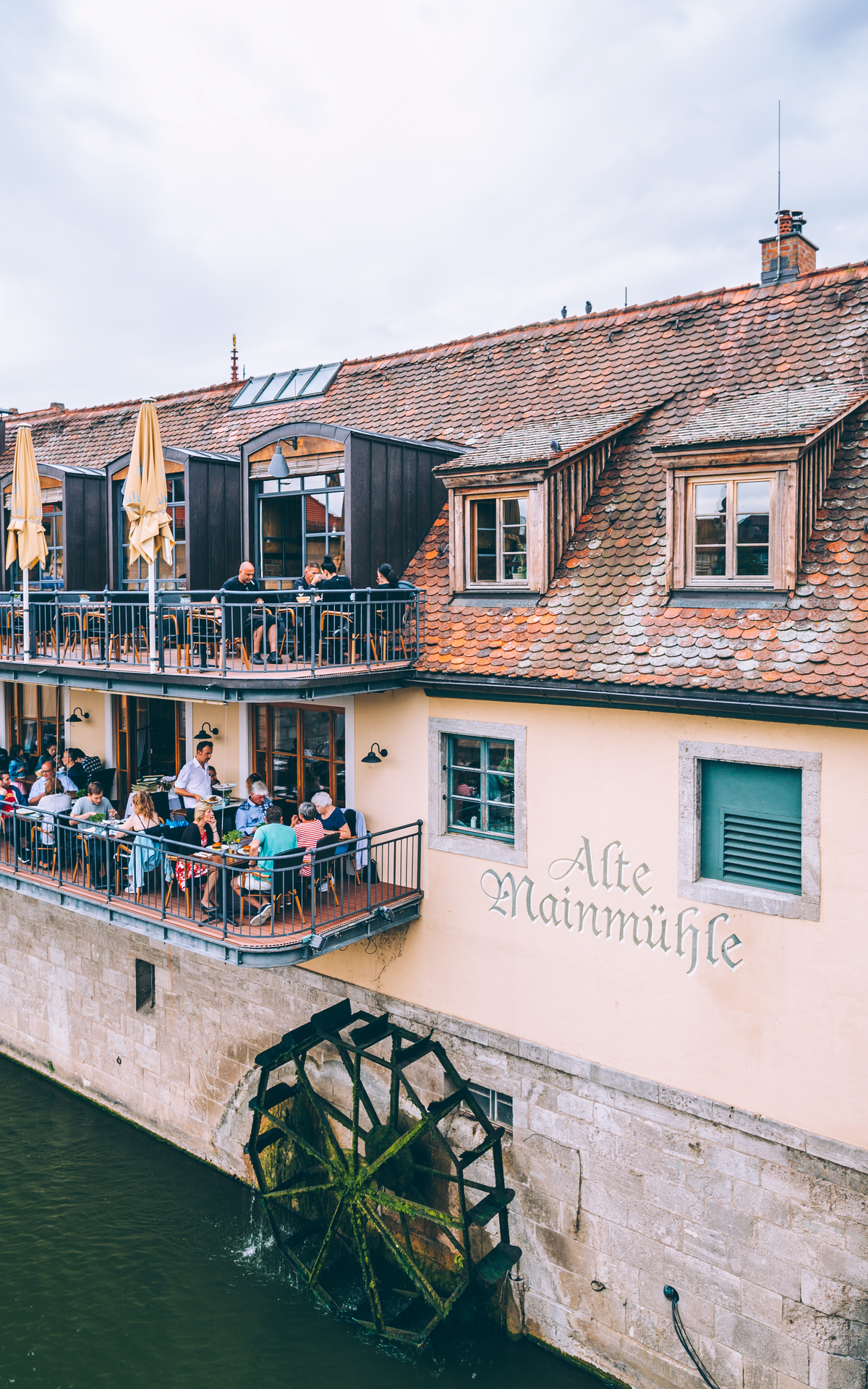 Riverside dining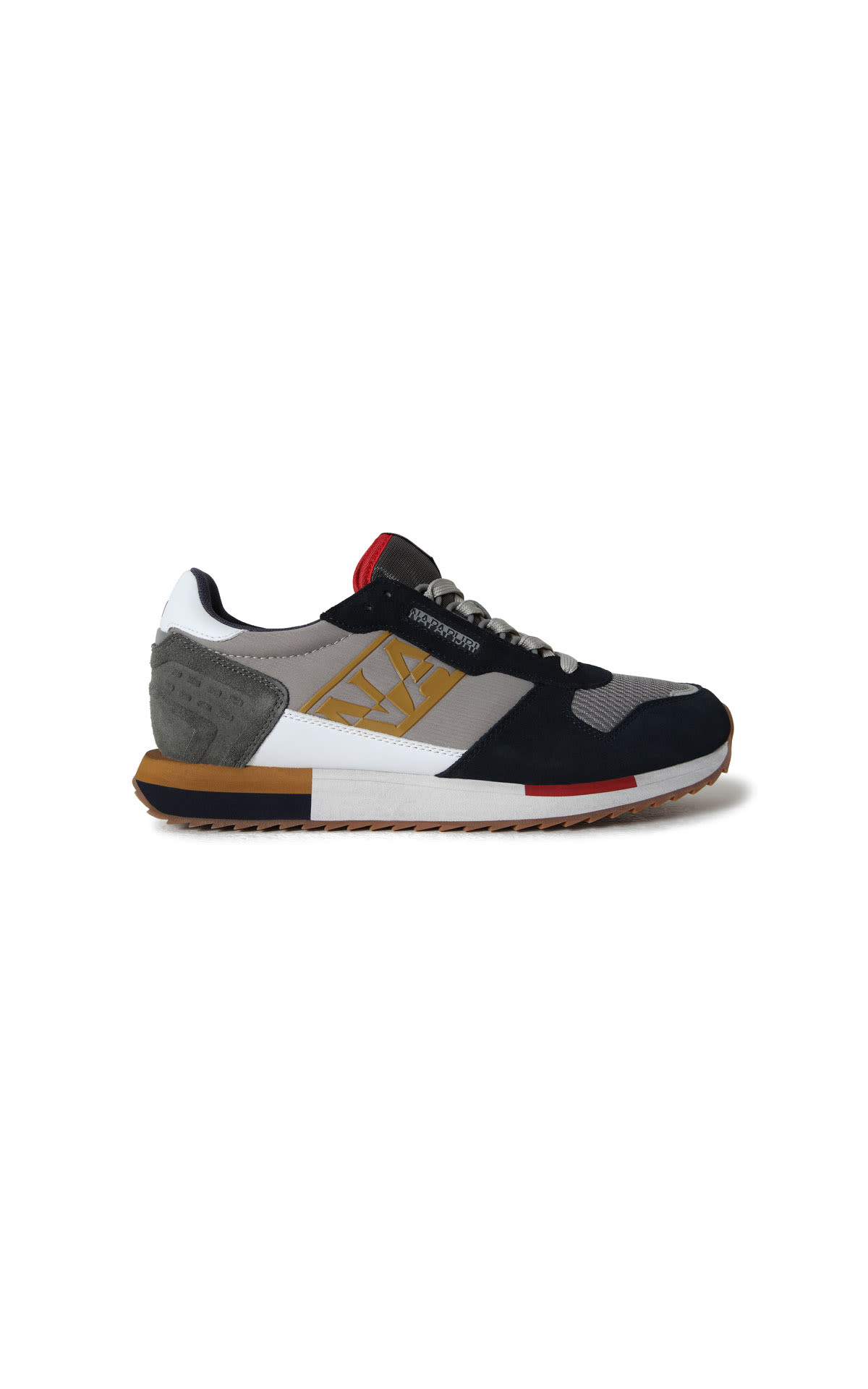 Insider secret
In no hurry? Stop off at Rothenburg ob der Tauber – which inspired the setting of Disney's Pinocchio – and stroll down its cobbled streets. Climb the town hall tower – wearing these sleek, stylish trainers – for picturesque views over Rothenburg's medieval old town.
Outfit inspiration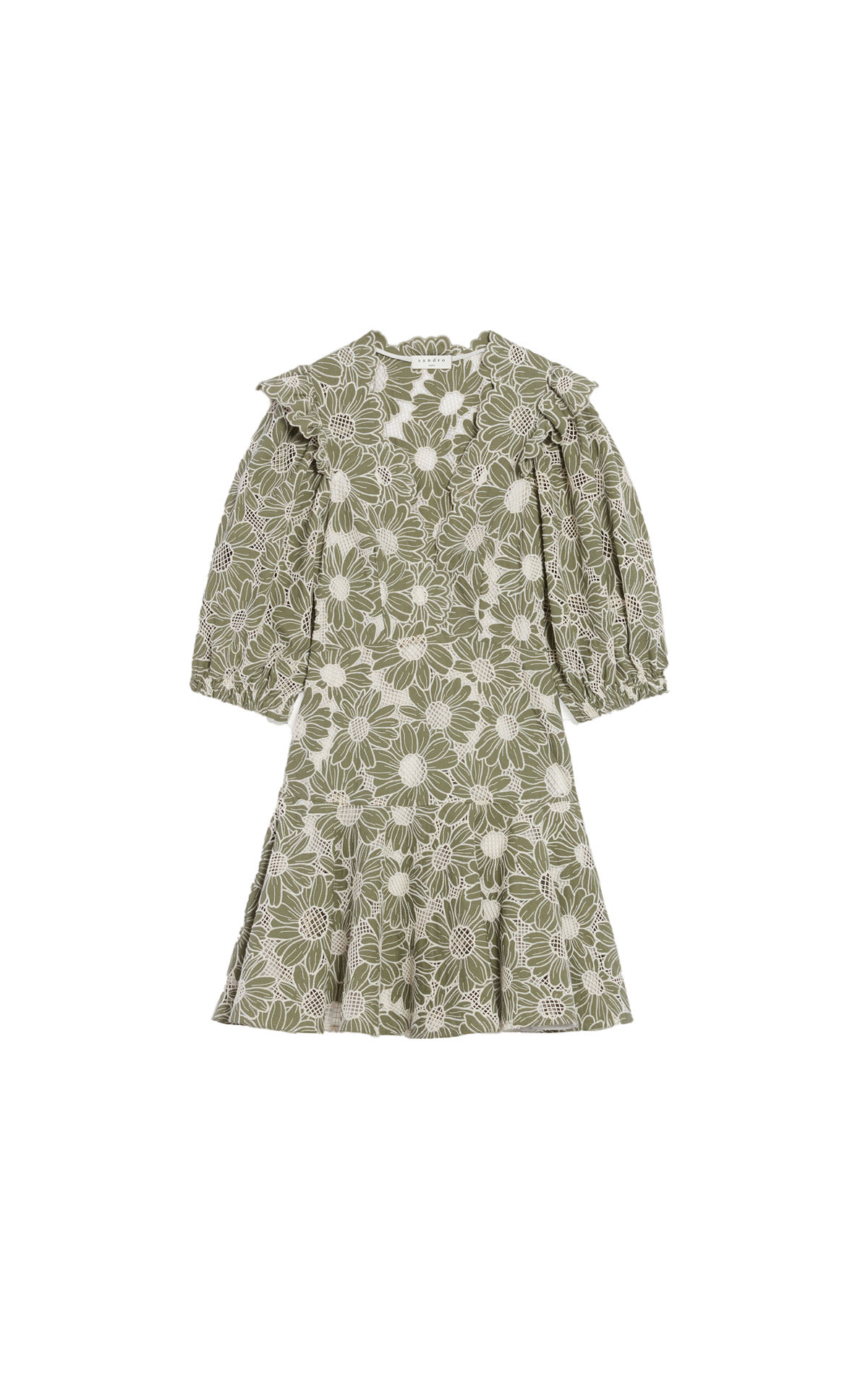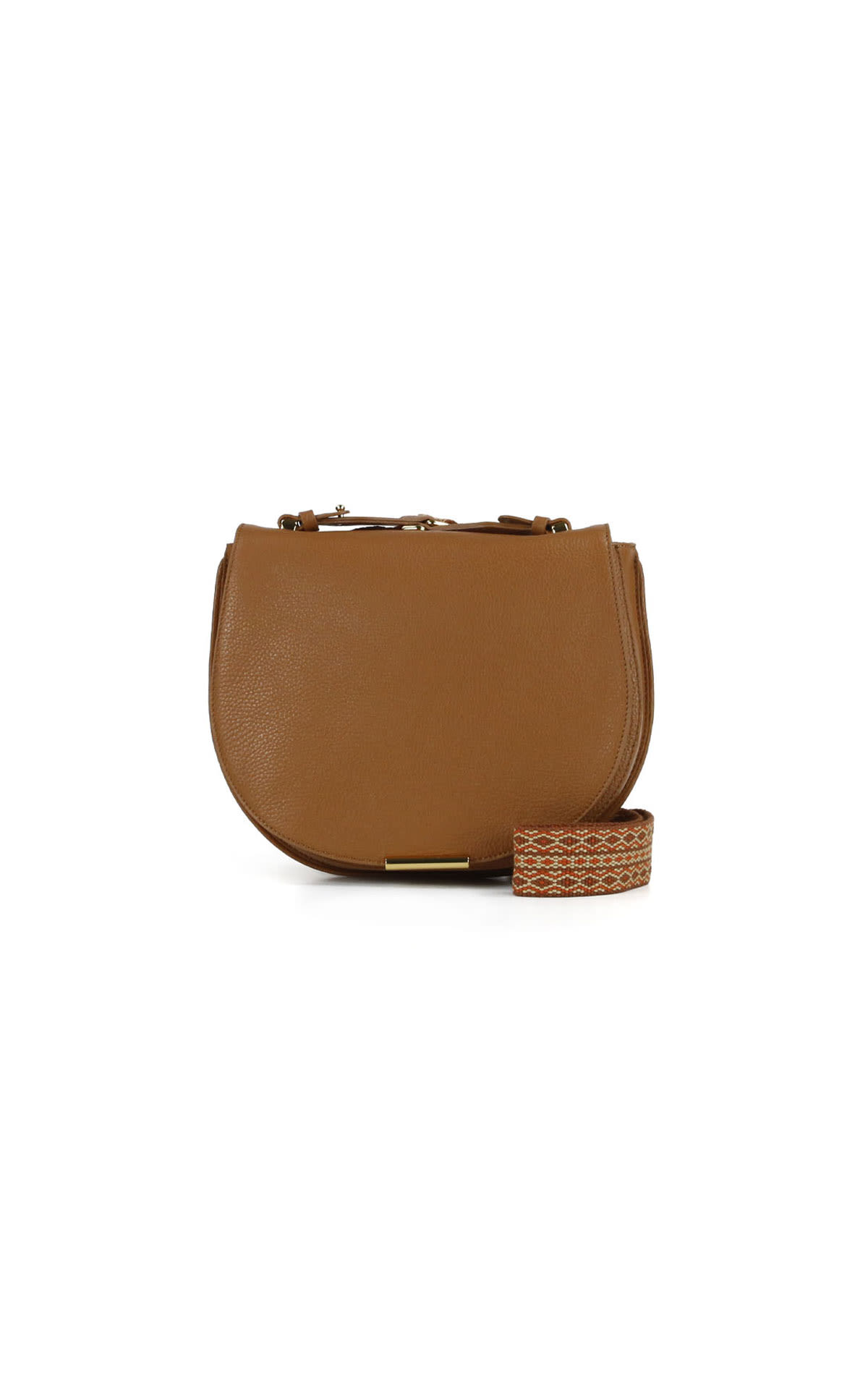 Coccinelle
Bag 'Primrose Caramel'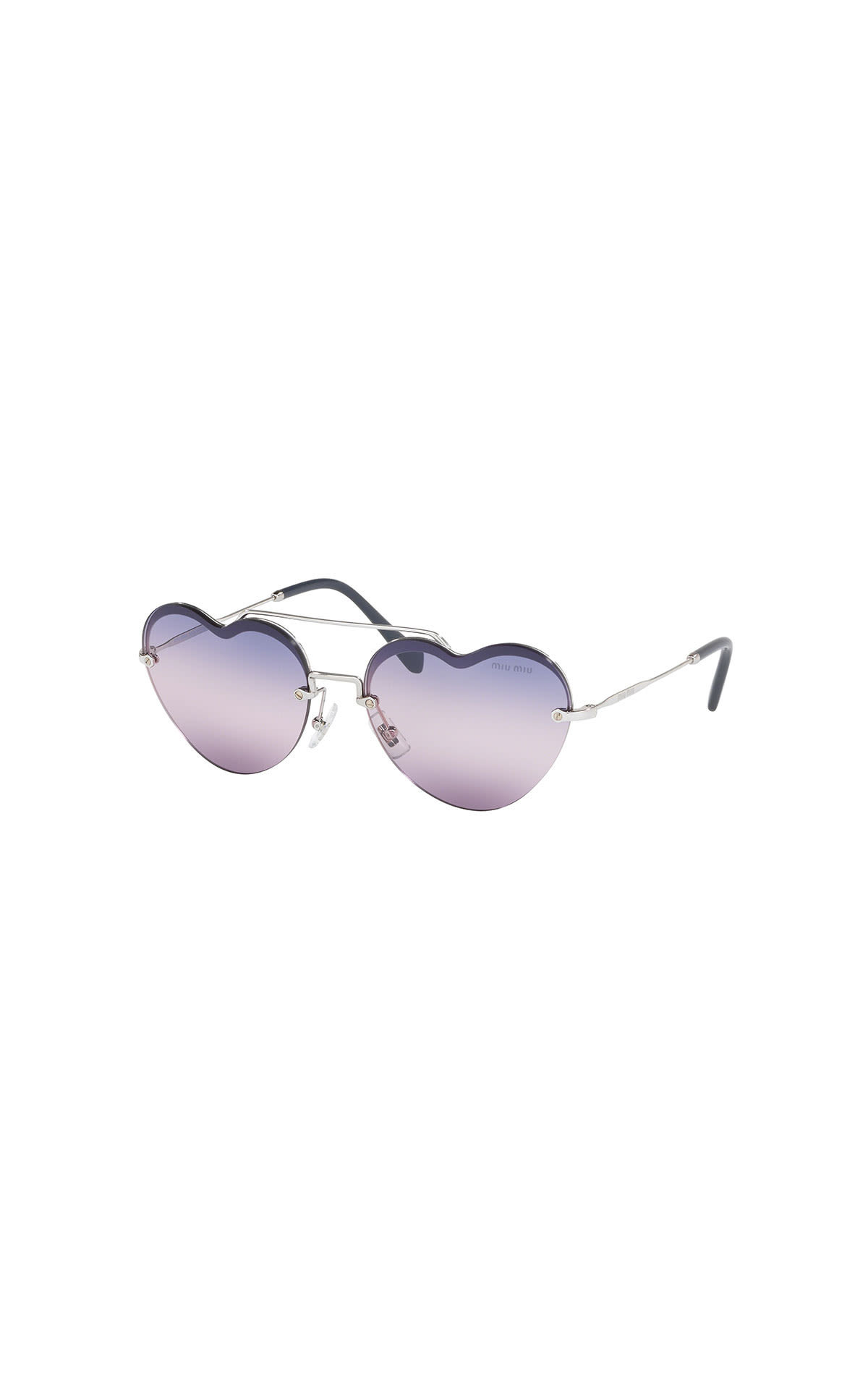 Sunglass Hut
Sunglasses MiuMiu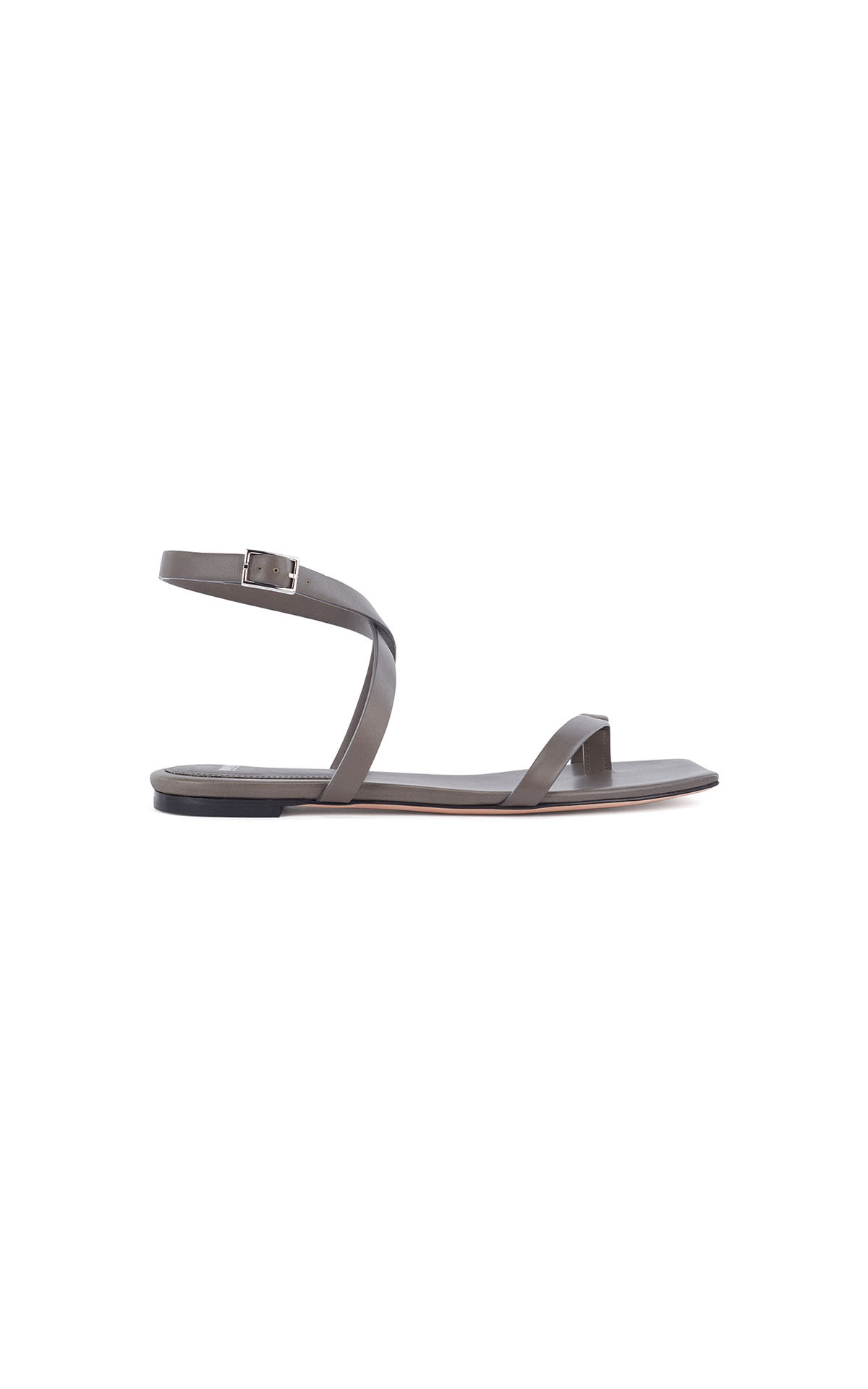 BOSS
Flat strappy sandals in Italian leather with squared toe
See something you like?
Shop the Village from home and enjoy our brilliant brands direct to your door.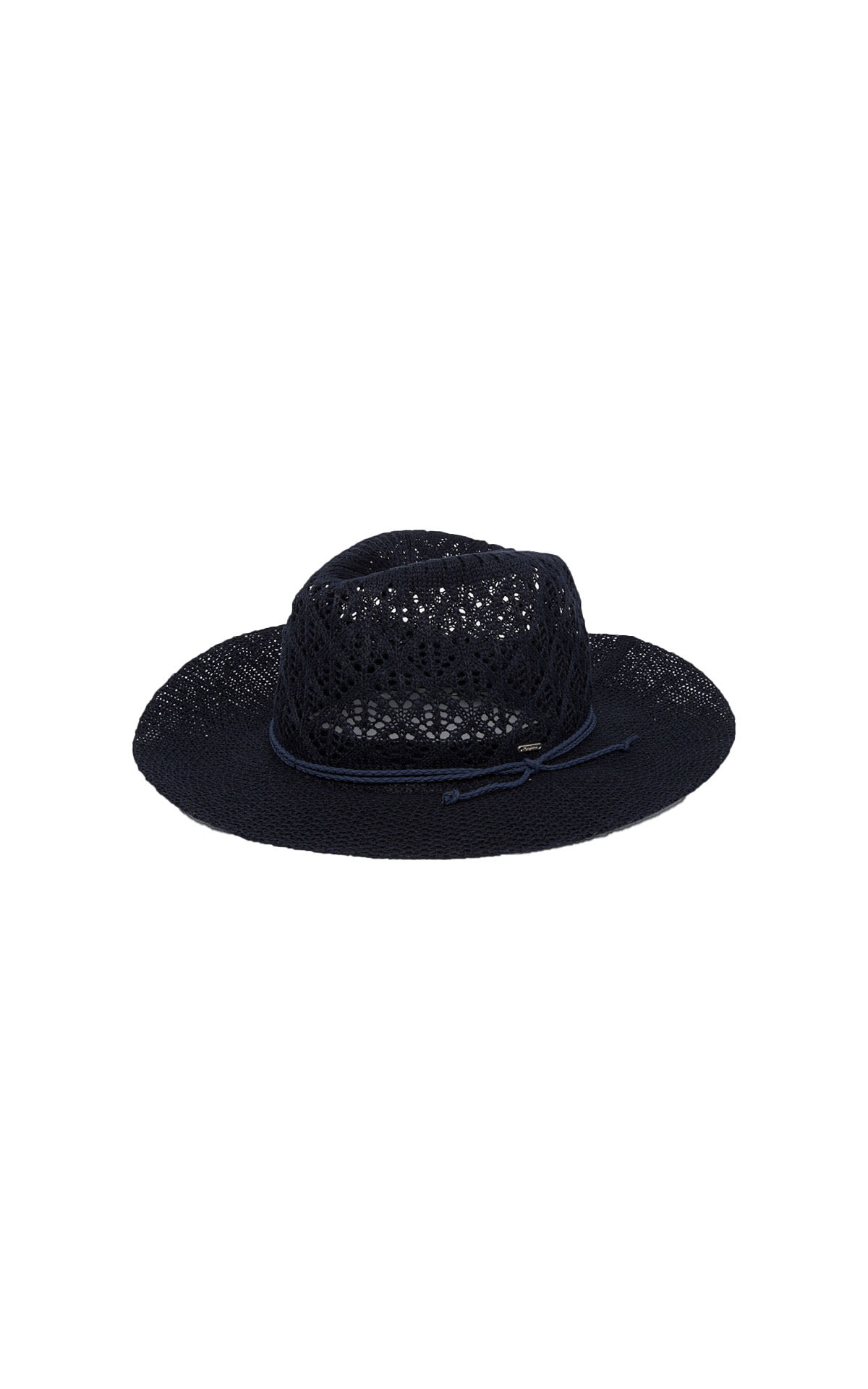 Insider secret
Continue the relaxing summer vibes at Ingolstadt Village, just 30 minutes away. There you'll find the new Taglierè Champagne Bar, from Ruinart, open every Friday and Saturday from 11.00 to 16.00. Pick up this sun hat from Pepe Jeans before sitting back with a cold glass of fizz.
Day 4
Once you've sampled the best of Franconian wines, it's time to continue south for Bavarian baked goods and beer. You'll want to start in the Altmühltal Valley Nature Park – the so-called 'Green heart of Bavaria' – where you can hike the Altmühltal-Panoramaweg trail and soak up the scenery.
For a less energetic approach, head straight to the nearby Hotel Schönblick, where you can spend your afternoon relaxing in the on-site Altmühl Spa. There the pool overlooks the lush, green park so you can enjoy all the views with none of the exertion.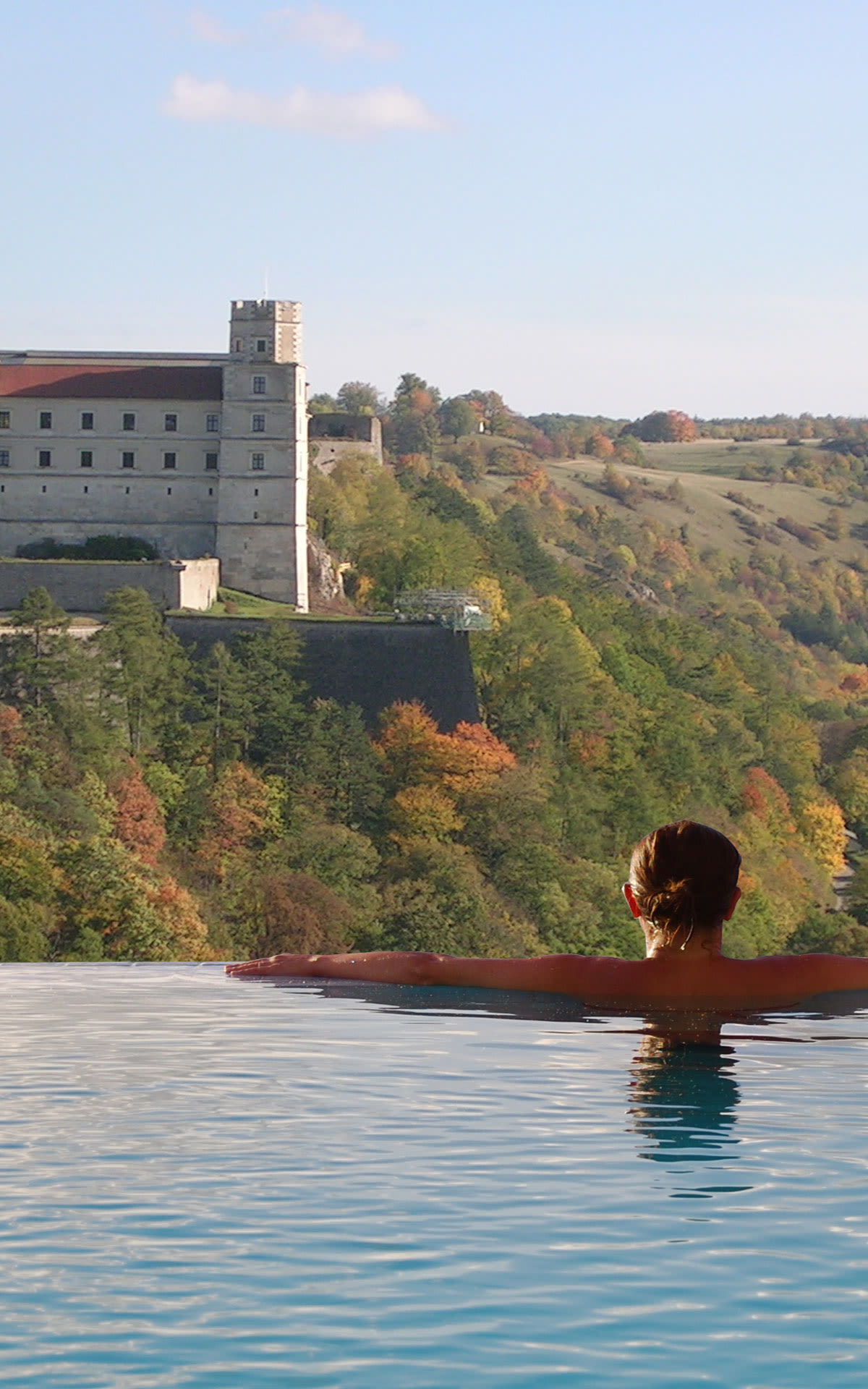 Soak up the views
Day 5
Perhaps best-known for its annual Oktoberfest and beers halls, Munich has much more going for it. The capital of Bavaria, in Germany's southeast, is home to more theatres and galleries than anywhere else in the country. Throw in a medley of Neoclassical and Neo-Gothic architecture – the city's Altstadt especially – and you've a sightseer's dream.
Art aficionados should head to the trilogy of Pinakothek museums and the MUCA modern art gallery – where both urban street art and a creative reimaging of WWII bunkers are on display this summer.
Check into The Charles Hotel by Rocco Forte – filled with contemporary artworks by the Munich-inspired artist Hubertus von Hohenlohe – before spending your evening at Restaurant 181 to soak up 360-degree views of the city as the sun sets.
A luxury home away from home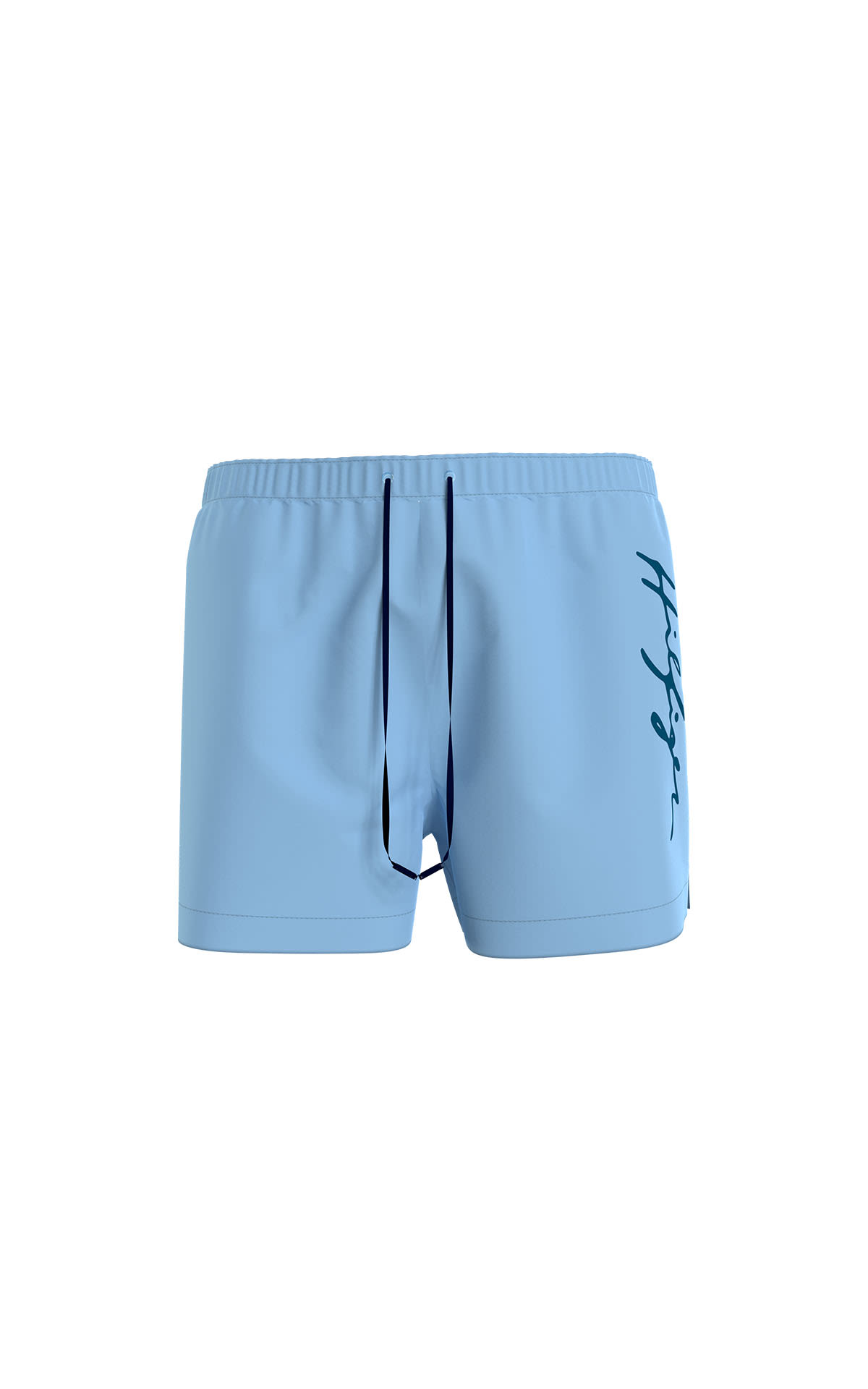 Tommy Hilfiger Summer House
Swimming Trunks
Go green
Munich is a satisfying green city, laced with roughly 750 miles of tree-lined cycle routes and the winding River Isar. Head to the area between the Reichenbach and Wittelsbacher bridges for the perfect swimming spot to escape the summer heat – these shorts will do nicely.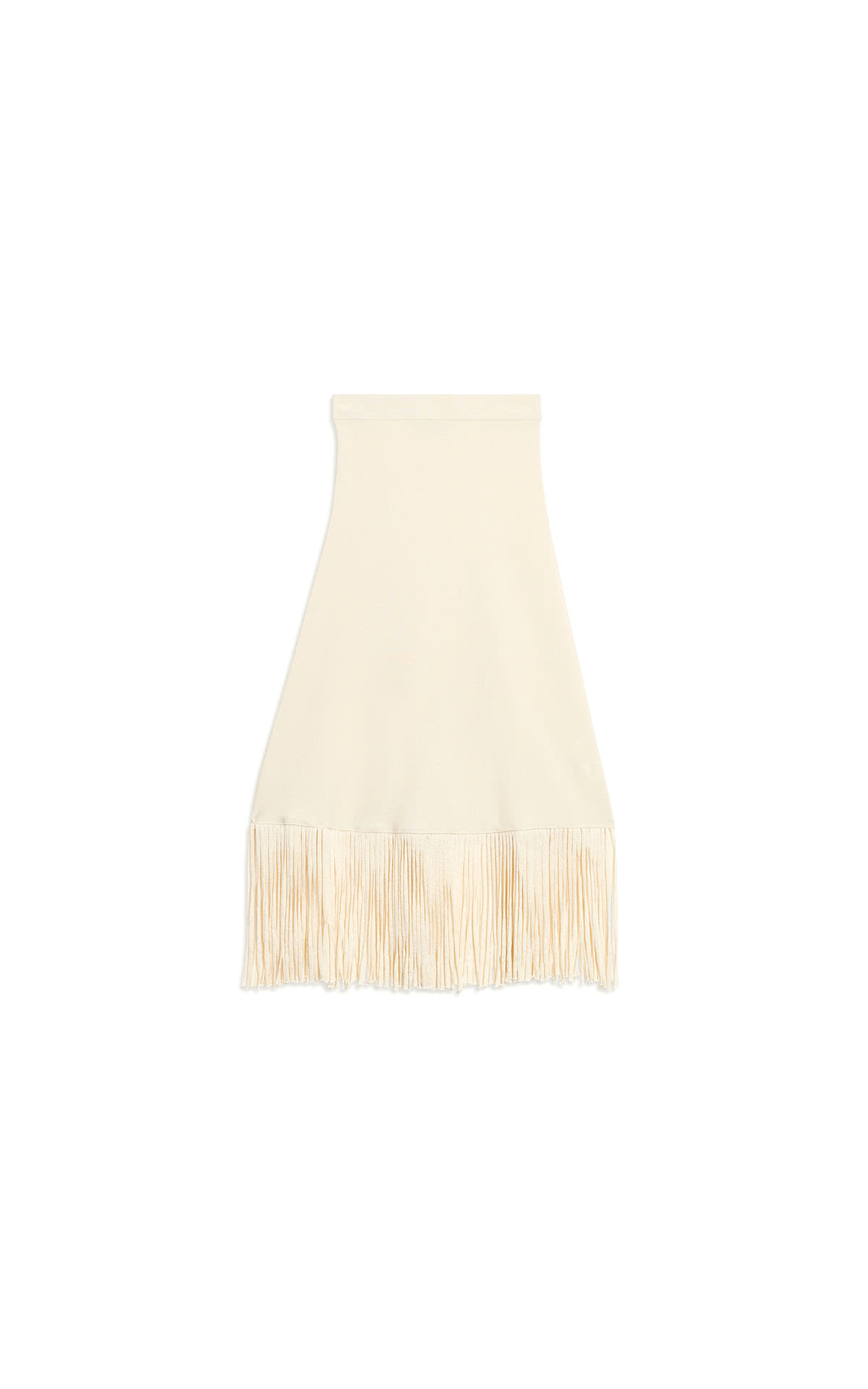 Sandro
Women's long fringed skirt
Insider tip
Time for an extra day? Take a day trip to Schloss Neuschwanstein, the castle that inspired Disney's Sleeping Beauty, in Ettaleer Forest on the fringes of the Alps. Travel like a local by forgoing the costly tour and getting there by train. You'll look the part in this ice cream-hued skirt.
Day 6
Make your final day one for dining – it won't be hard. In Bavaria, there's an unofficial fourth meal called brotzeit (bread time) comprising bread, sausages and cheese, eaten as a mid-morning or mid-afternoon snack. With a bakery seemingly on every corner in Munich, it's too tempting a treat to miss.
Or browse mouth-watering street foods at Viktualienmarkt in the city centre. Stock up for lunch before heading to one of the many beer gardens (you're allowed to bring your own food). Hirschgarten, just 10 minutes from the city centre, is quieter than the famed Englischer Garten, but just as loved for its green pastures and nearby deer park. Its huge beer garden – the city's oldest – celebrates its 230th birthday in 2022.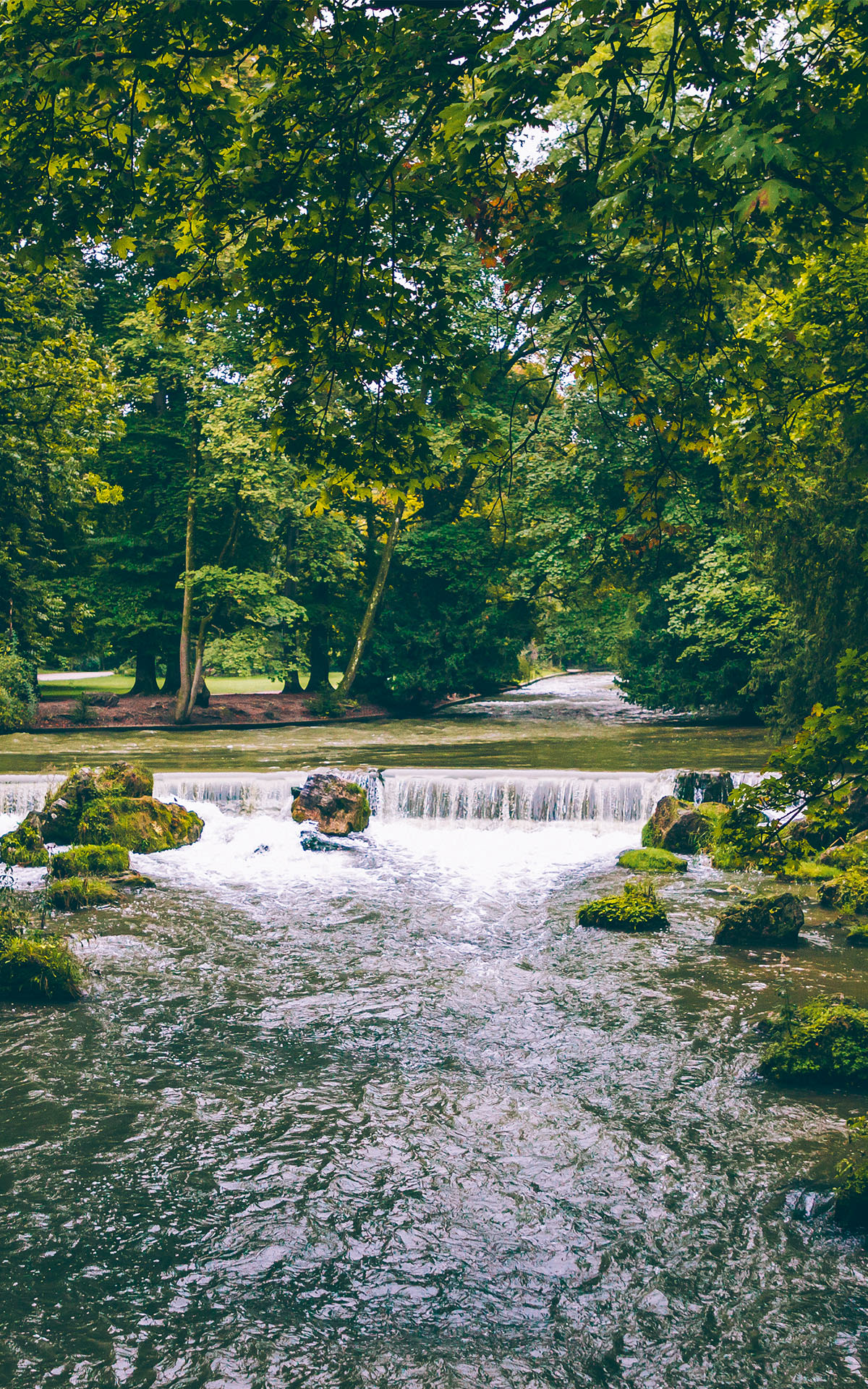 Your green fix
Your essential summer packing list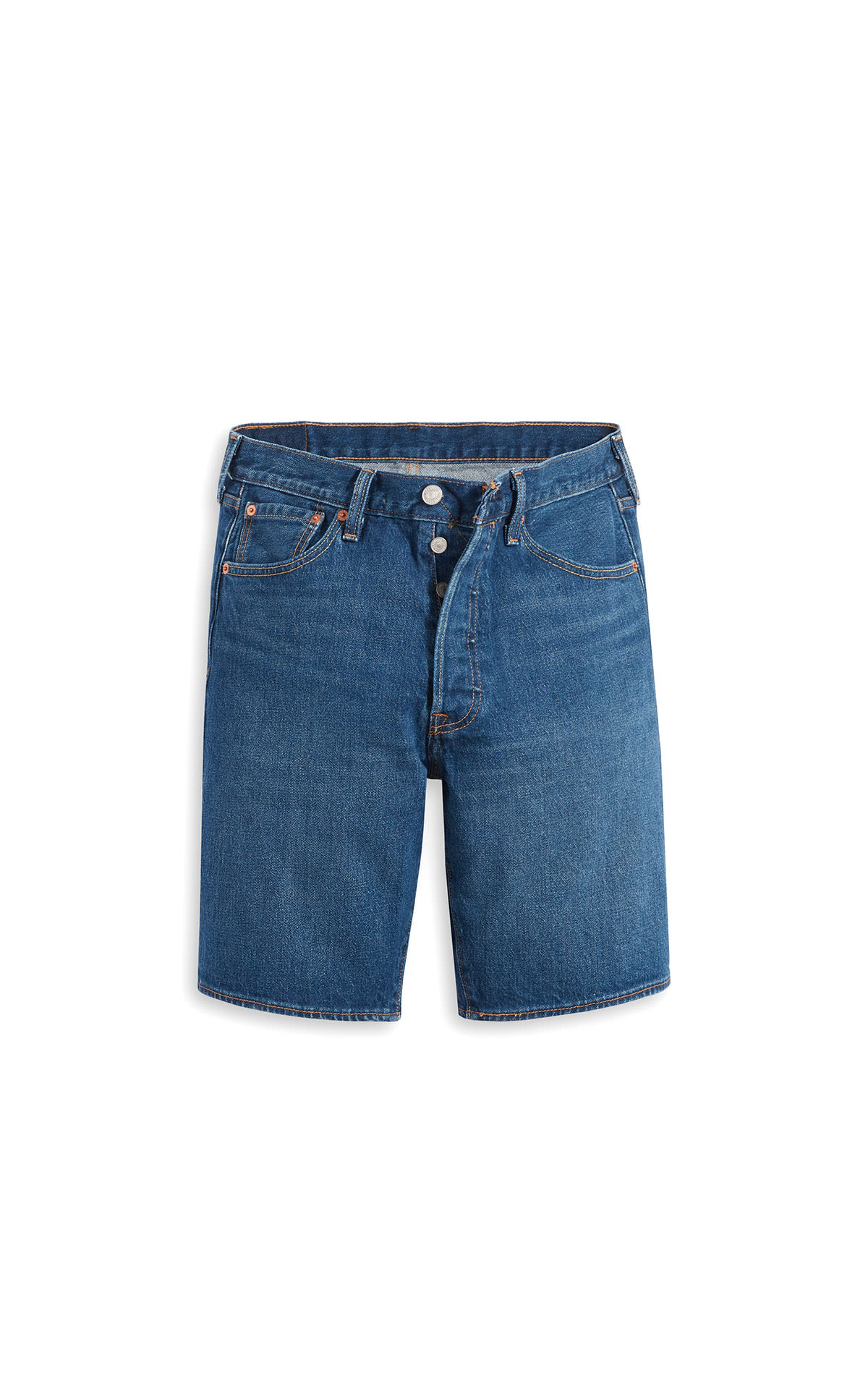 Levi's®
Men's 501 hemmed shorts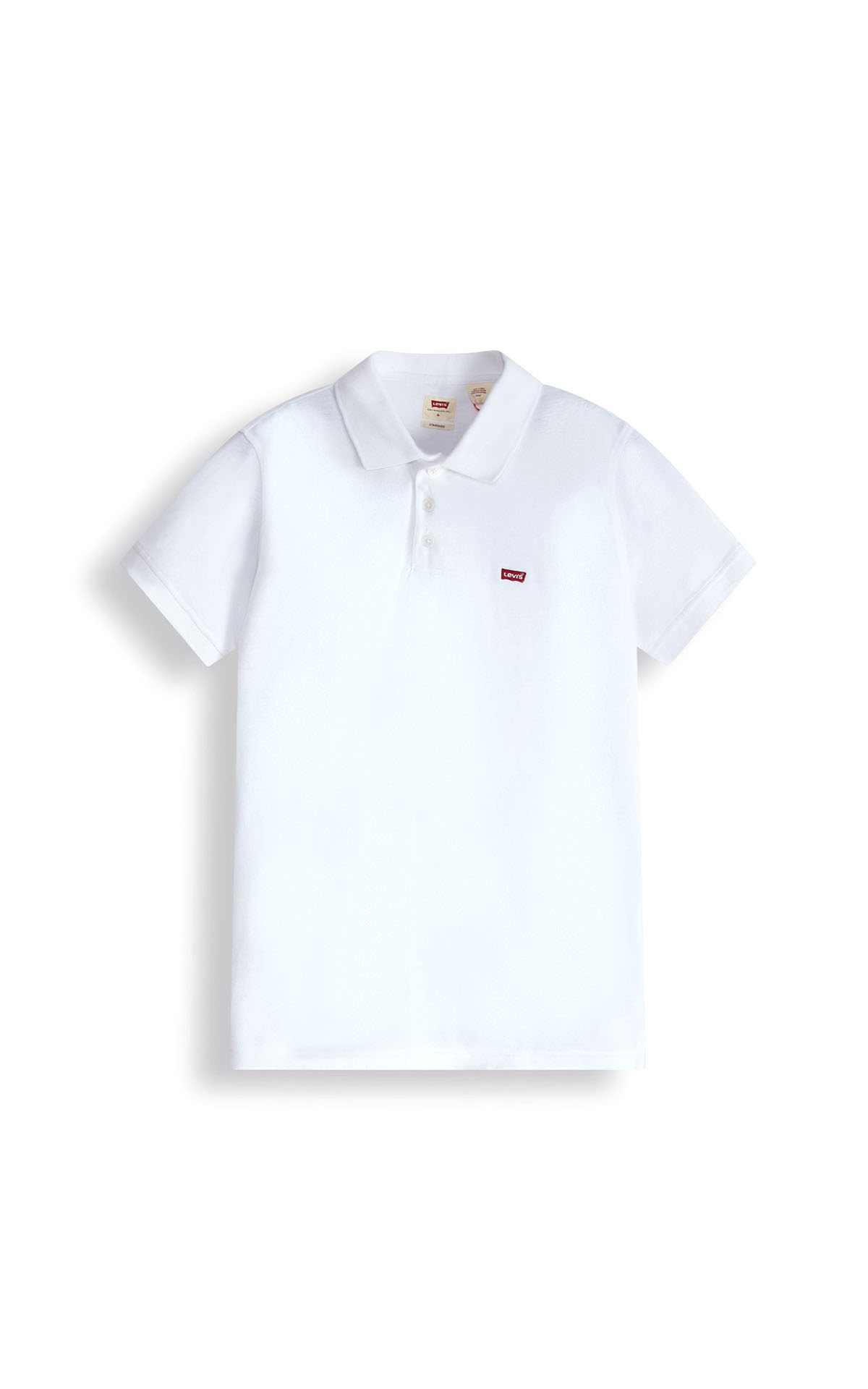 Levi's®
Men's HM polo outlet white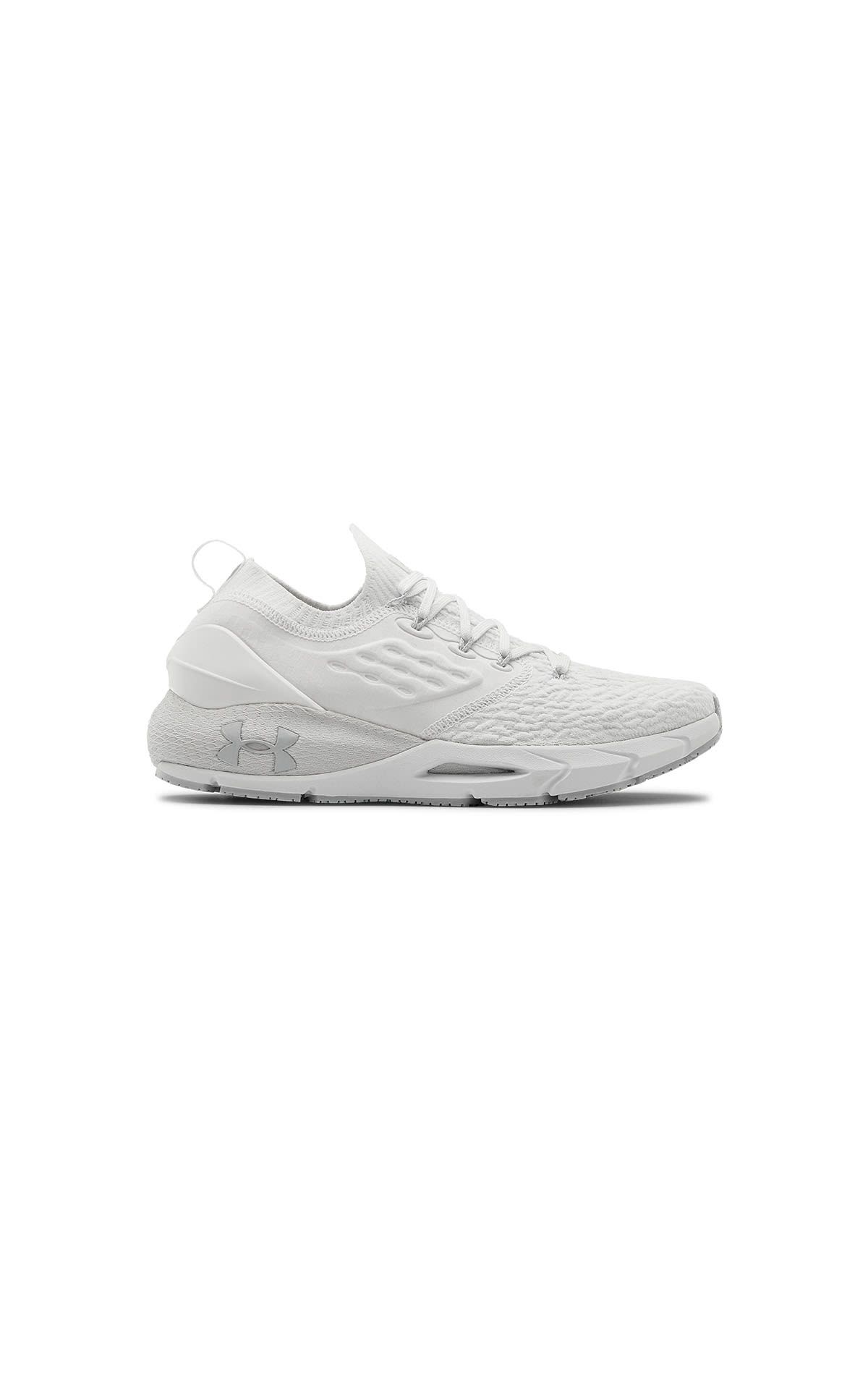 Under Armour
Men's HOVR Phantom 2
Plan your visit

From directions and opening hours to guest services, this is all you need to know for a great day out. Your next adventure is closer than you think...

Plan your visit

Become a member

Don't forget to sign up and scan your membership code when you shop. The more you shop, the more stars you receive and the more rewards you enjoy.

Register now
Get inspired
В поисках вдохновения
Наша сводка последних новостей в мире моды, туризма, культуры и кулинарного искусства.