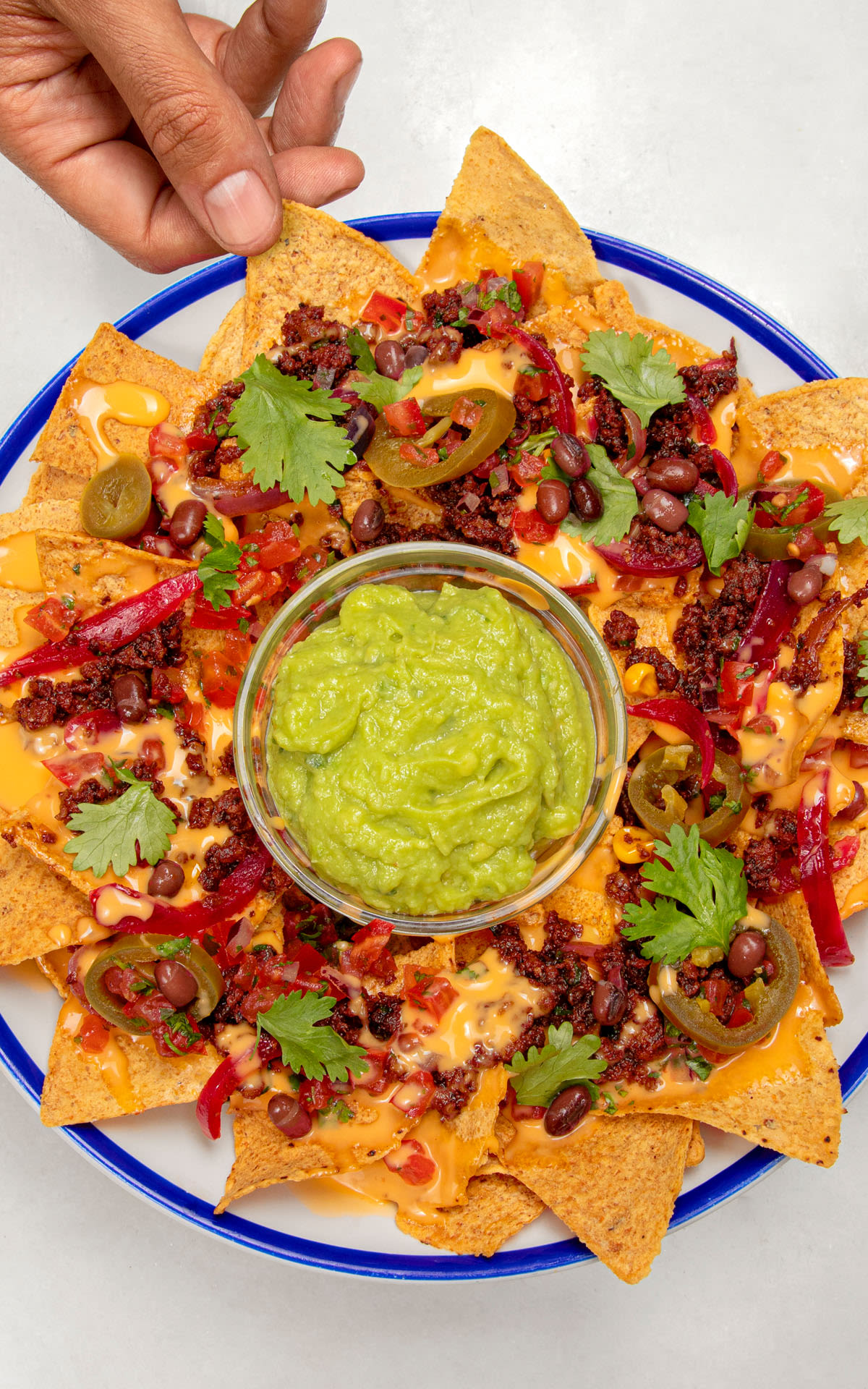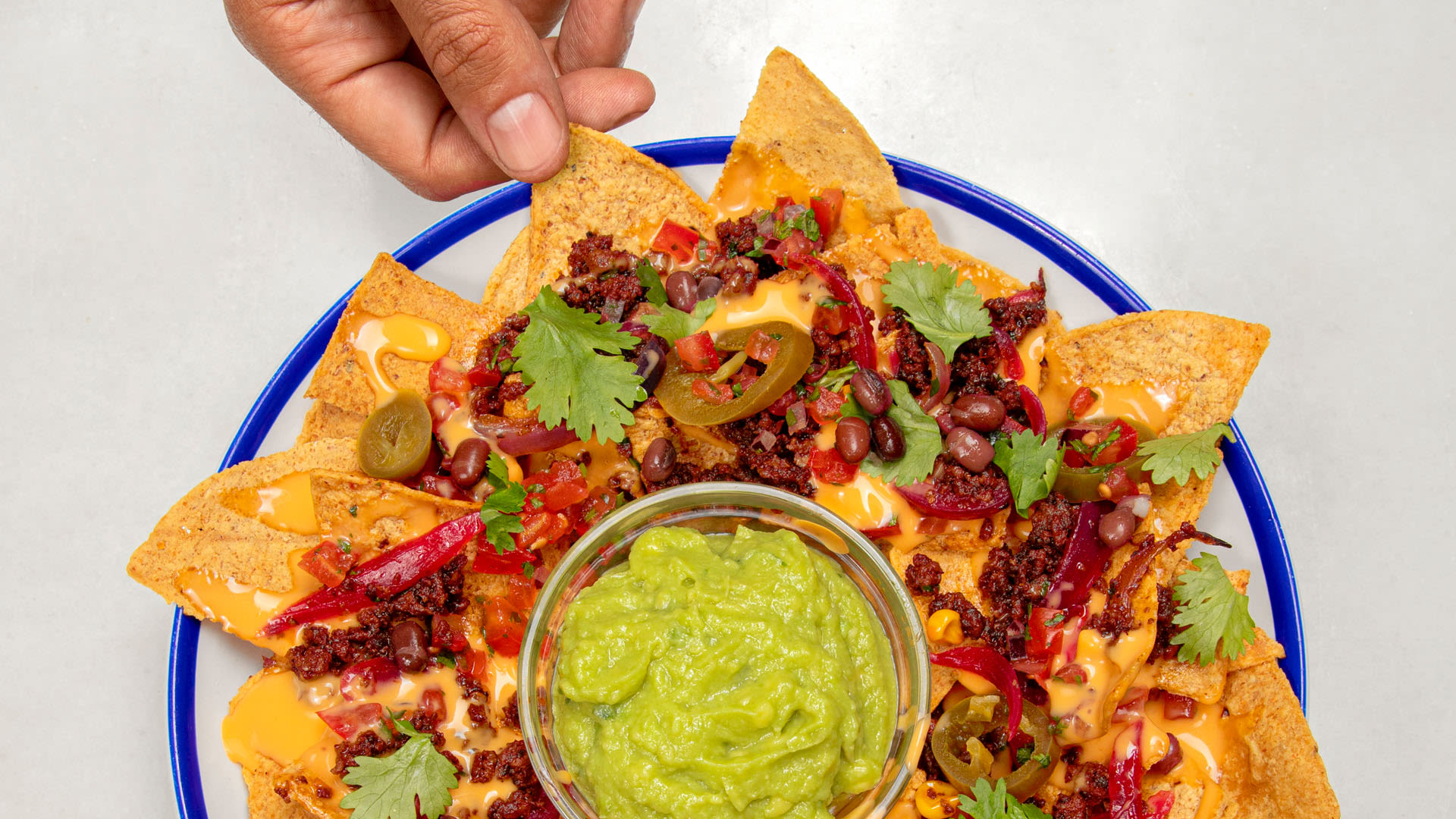 Plant-based 'nachos de totopos' for Veganuary
Serves ten
Plant-based minced beef Guacamole Plant-based cheese sauce Picos de gallo Tortilla chips 100 g cooked black beans Jalapeños, to taste Coriander, to garnish
For the plant-based minced beef: 300 g green pepper 500 g red onion A dash of oil, for frying A pinch of salt 25 g minced garlic 1200 g Flax & Kale It's Plant-Based Picada minced beef 150 ml red wine 250 g tomato passata 30 g chipotle, crushed 100 g sweetcorn 18 g fresh coriander
For the guacamole: 6 avocados 20 g green pepper 20 g spring onion 8 g fresh coriander, chopped 4 ml lemon juice A pinch of salt
For the cheddar cheese sauce: 600 g Flax & Kale It's Plant-Based Rallado cheddar cheese 400 ml soy milk 50 g margarine 1 g salt
For the picos de gallo: 400 g tomatoes 50 g spring onions 70 g fresh coriander, chopped coarsely 35 ml olive oil 2 g salt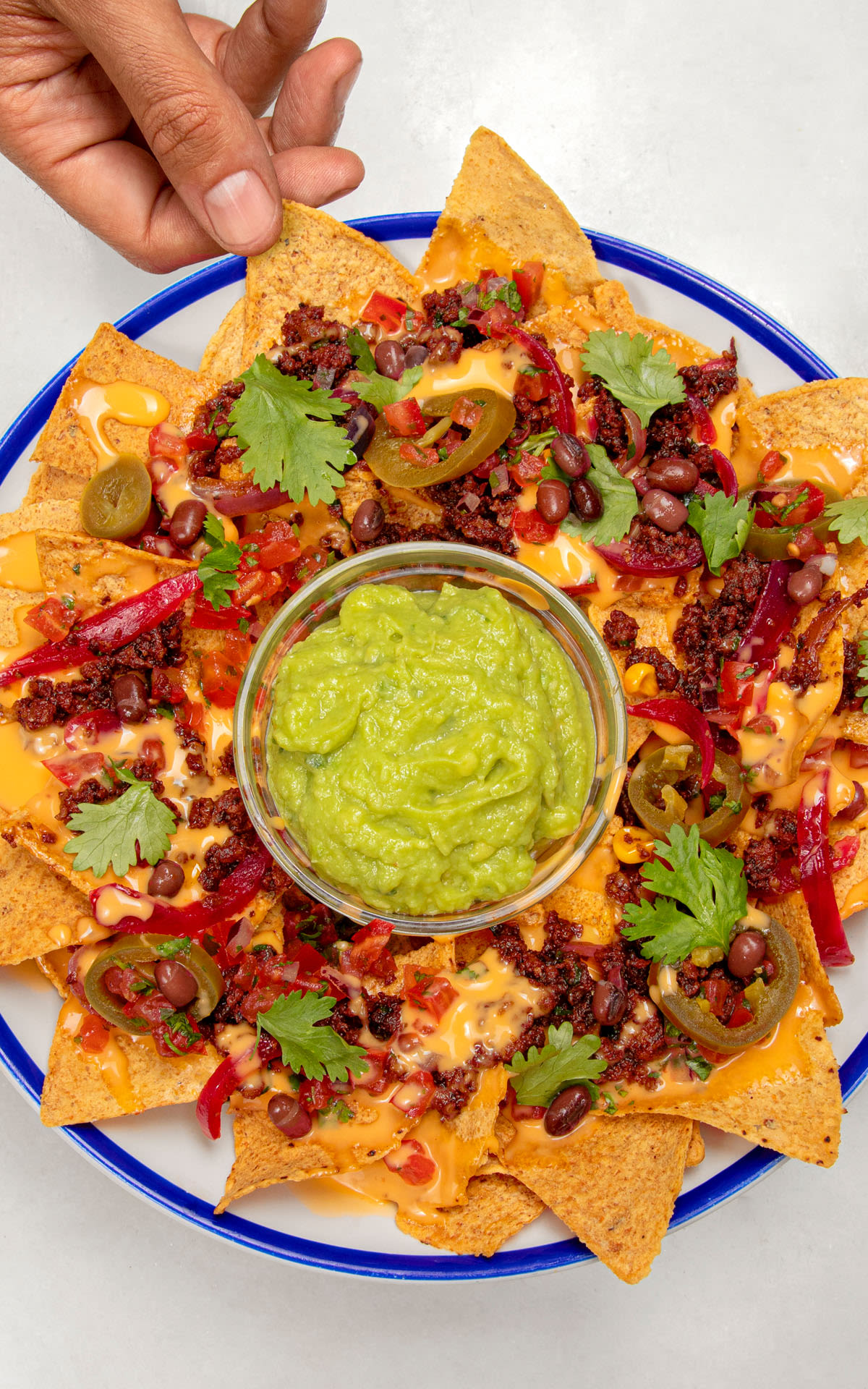 Method
Plant-based minced beef
Cut the peppers and red onions into julienne strips.
Cover with oil and salt and place over a high heat in a pan. Add the minced garlic, turn the heat to medium and fry for a minute more.
Add the minced 'beef' to the pan and sauté until lightly browned. Add the red wine and reduce by half.
Add the tomato sauce and chipotle to the mix and cook for two more minutes.
Remove from the heat, add the sweetcorn and coarsely chopped coriander. Then stir and set to one side.
Guacamole
Begin by mashing the avocados with a fork.
Once you've reached your desired consistency, stir in the remaining guacamole ingredients.
Place the finished guacamole into a dish and set aside.
Plant-based cheese sauce
Place all 'cheese' sauce ingredients into a saucepan. Stir with a spatula over medium heat until the cheese gradually melts and binds with the rest of the ingredients.
Picos de gallo
Finely dice the tomatoes, spring onion and coriander.
Mix together and garnish with oil and salt.
To serve
Place the dish of guacamole in the centre of a large plate and scatter the nachos around it.
Then pour over the warm 'cheese' sauce and 'beef'.
Continue to layer the ingredients over each other. Then add the picos de gallo and beans, before garnishing with coriander leaves and jalapeño slices.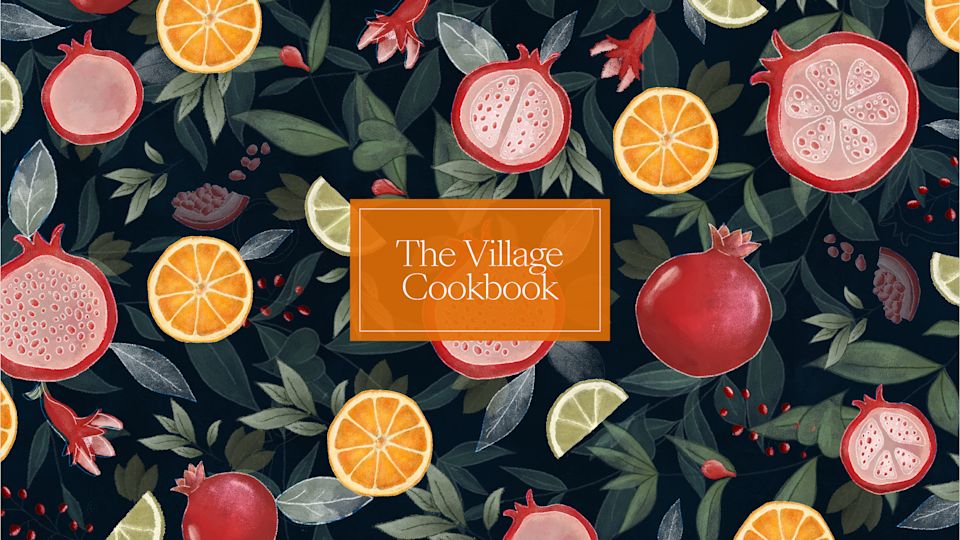 Coming soon
If this whets your appetite, look out for The Village Cookbook, coming soon in 2022. For the first time ever, our extraordinary stable of chefs share some of their favourite recipes for you to recreate at home.