DKNY - Bicester Village
An attitude. A state of mind. A way of life. DKNY's New York transcends geography. It is a 24/7 lifestyle, designed to handle it all: work and weekend, day and night.
DKNY Virtual Shopping
It's business as virtual: Book an appointment and experience DKNY like never before with an exclusive one-on-one virtual styling session. Please feel free to contact the boutique to set up your Virtual Shopping appointment.
This service is available seven days a week from 10.00 to 18.00.
Gift with purchase
Enjoy a limited edition ski sticker pouch with any purchase from the ski collection, outwear or cold weather accessories, whilst stocks last.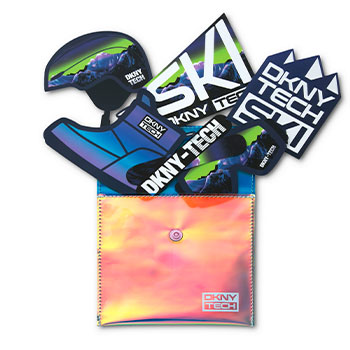 DKNY
Pleated wide leg sarin trouser
DKNY
Sequin midi skirt with tulle
DKNY
Zip mock colorblock sweater
DKNY
Ski landscape sweater
DKNY
Essex metallic shoulder bag
DKNY
Uptown exotic lth small tote
DKNY
Essex saffiano shoulder bag
تشكيلة ربيع صيف ٢٠٢٣
يمكنكم الآن اكتشاف بعض القطع الأكثر مبيعًا من مجموعة الأسعار الكاملة من الفيلاج. تسوقوا في المتجر أو عن طريق موعد افتراضي.
اتصل بالمتجر
اتصال هاتفي:

الموقع الإلكتروني: