A quintessential winter break in Munich
Travel guide • 14 November 2022 •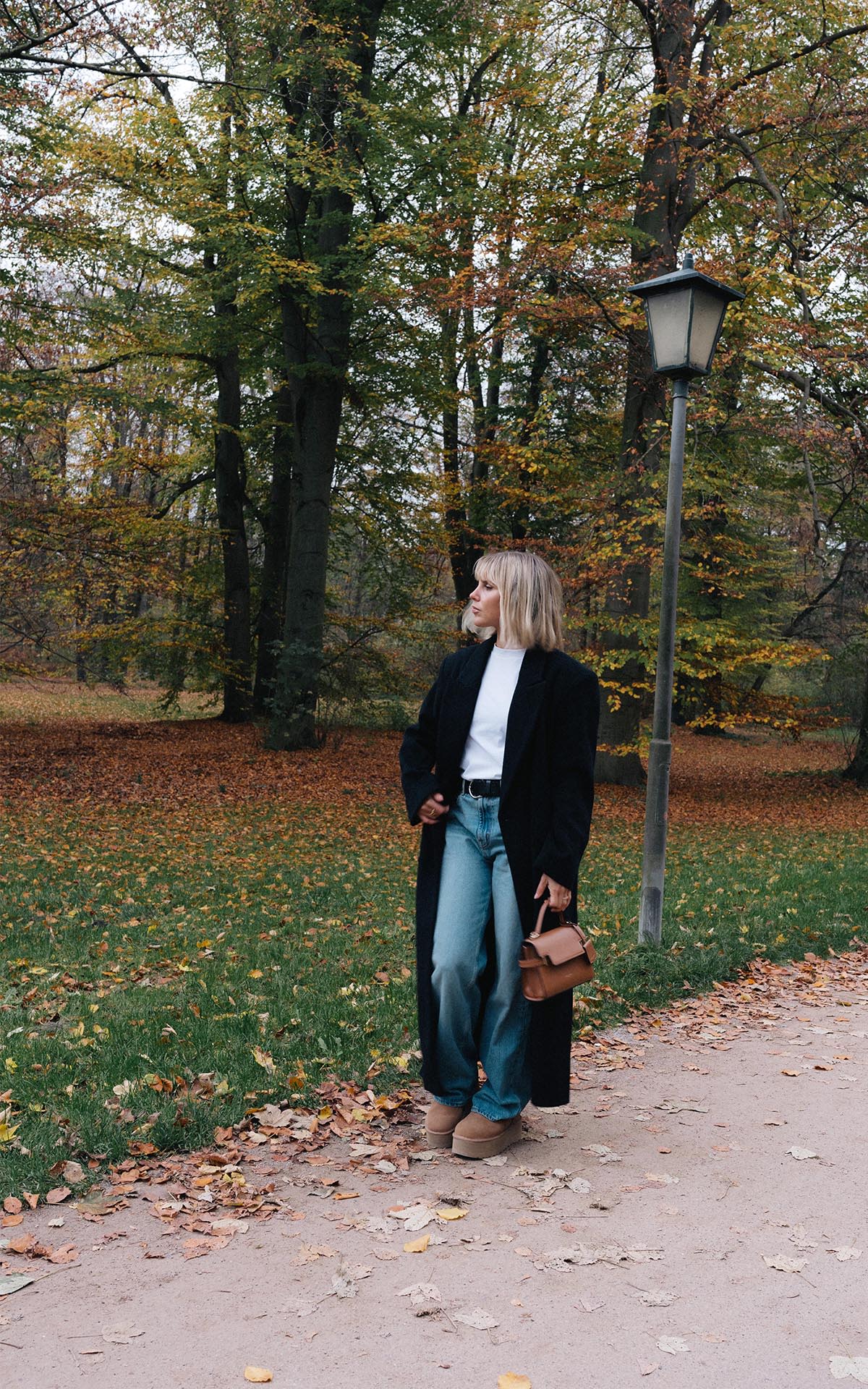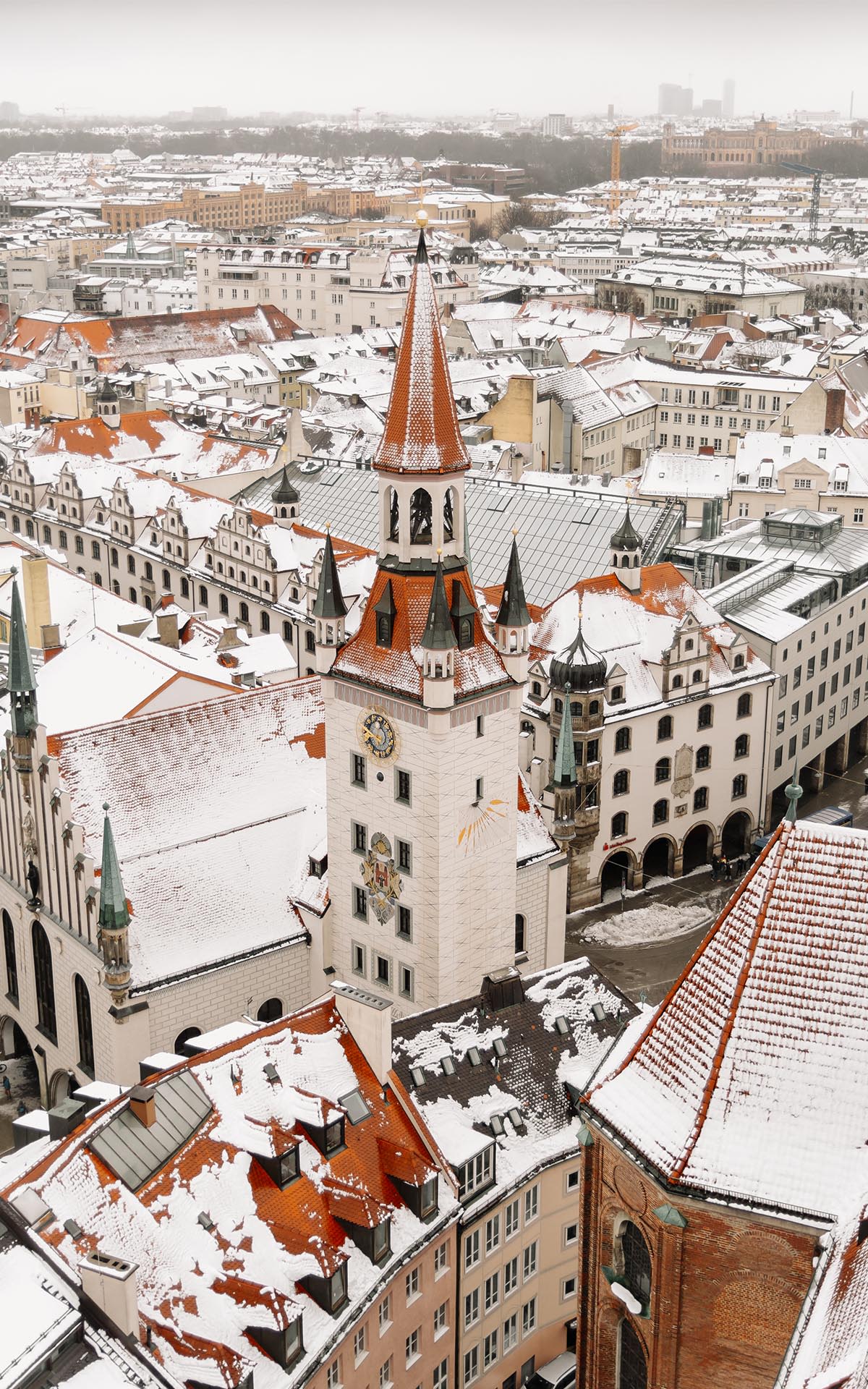 With scenery that's straight off the front of a postcard, this snow-dusted destination in Bavaria has everything you need for a winter break, as Elke Sockeel discovered.
To do
From mid-November, Munich plays host to several snow-filled experiences. Head to the Alpine ski town of Garmisch-Partenkirchen. Home to the country's highest peak, with more than 200 km of runs and 89 lifts, this lofty mountain range is the perfect spot for serious skiers. Meanwhile, night owls might prefer the floodlit run in neighbouring Spitzingsee-Tegernsee.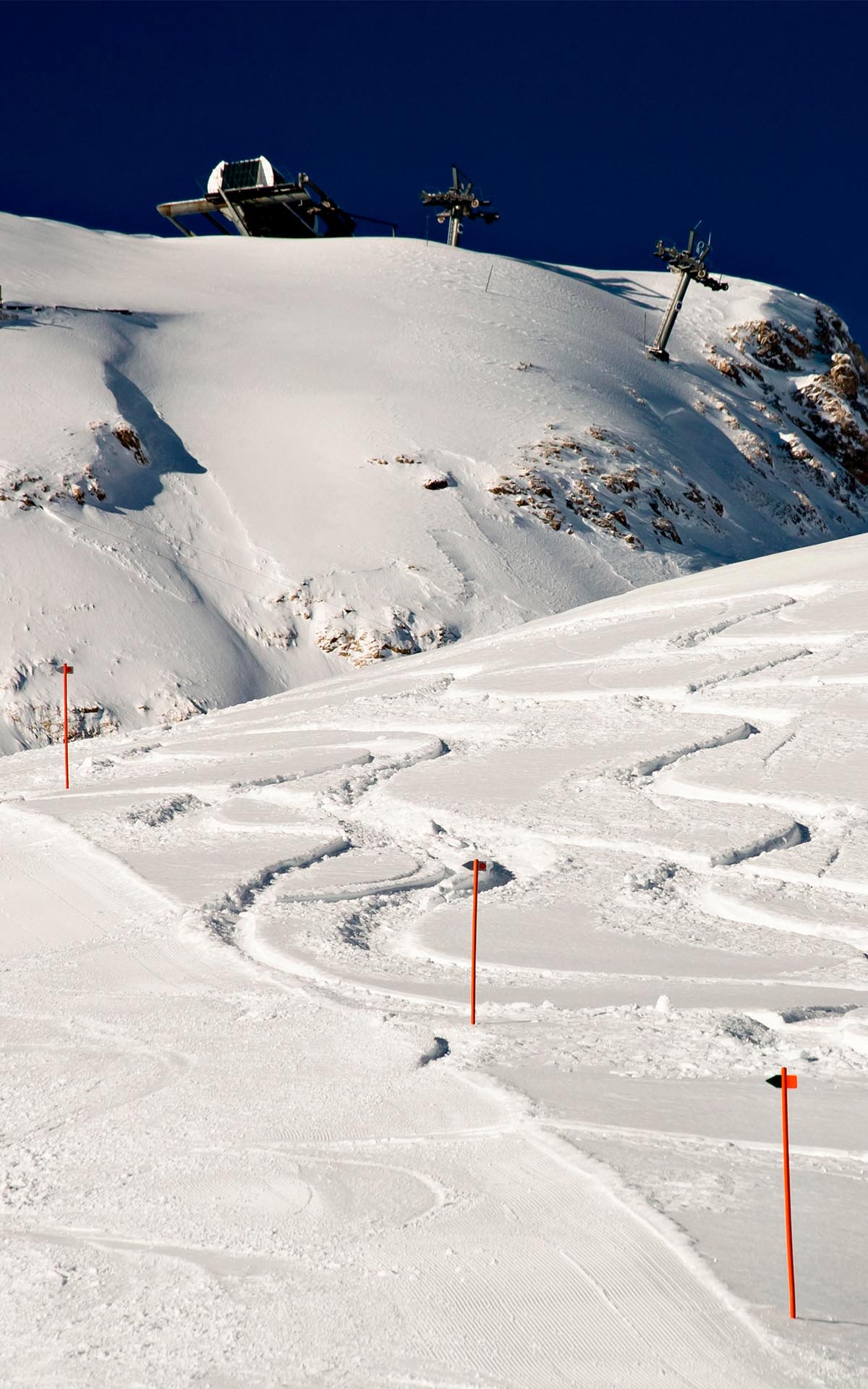 High-altitude fun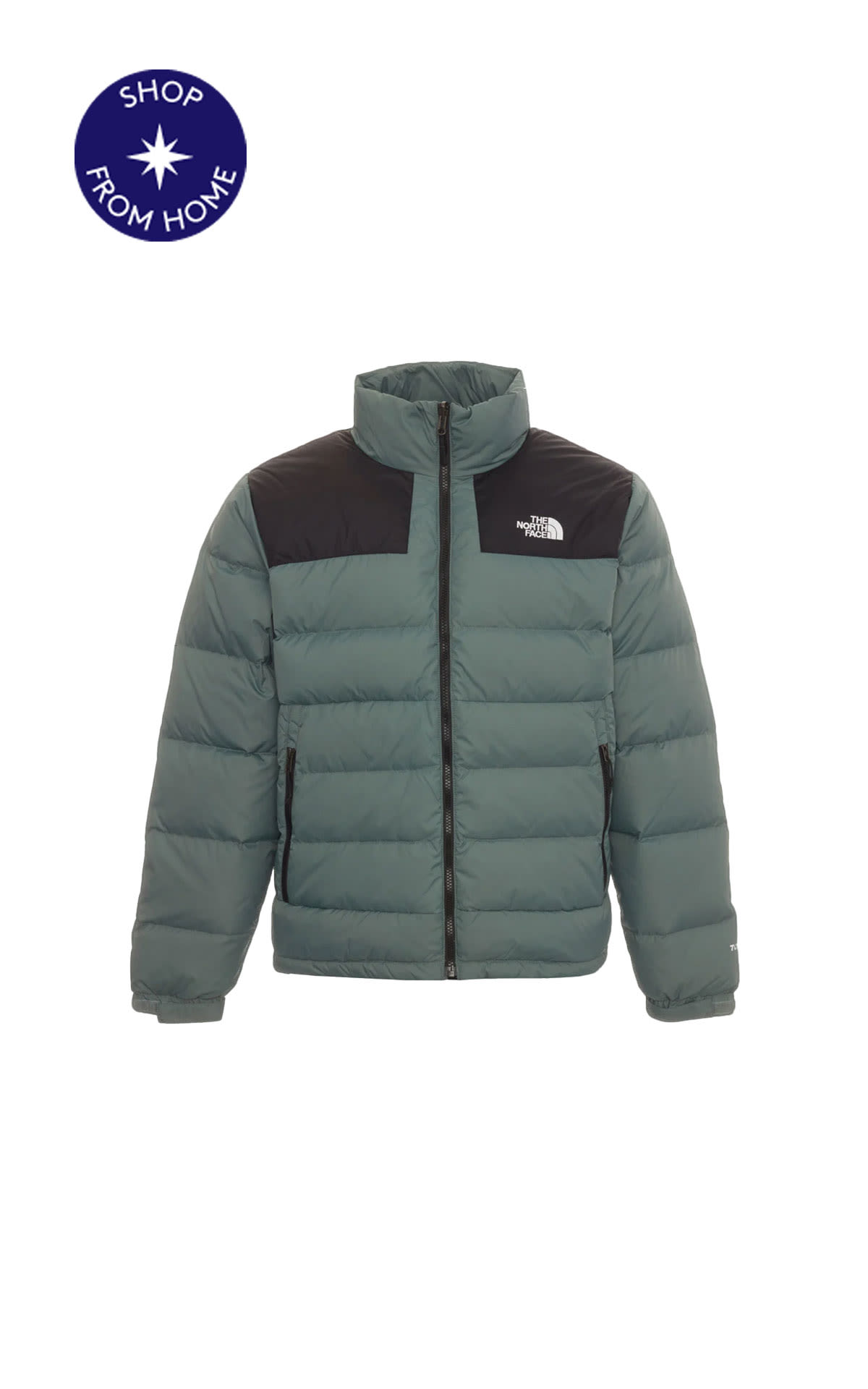 The North Face
Puffer jacket
INSIDER TIP
Before lacing up your ice skates or ski boots, stock up on the hottest new winterwear at nearby Ingolstadt Village. This winter, you'll find unmissable savings during The Extraordinary Sale and enviable new pop-ups – not to mention sweet Parisian delights from Ladurée.
Your essential winter packing list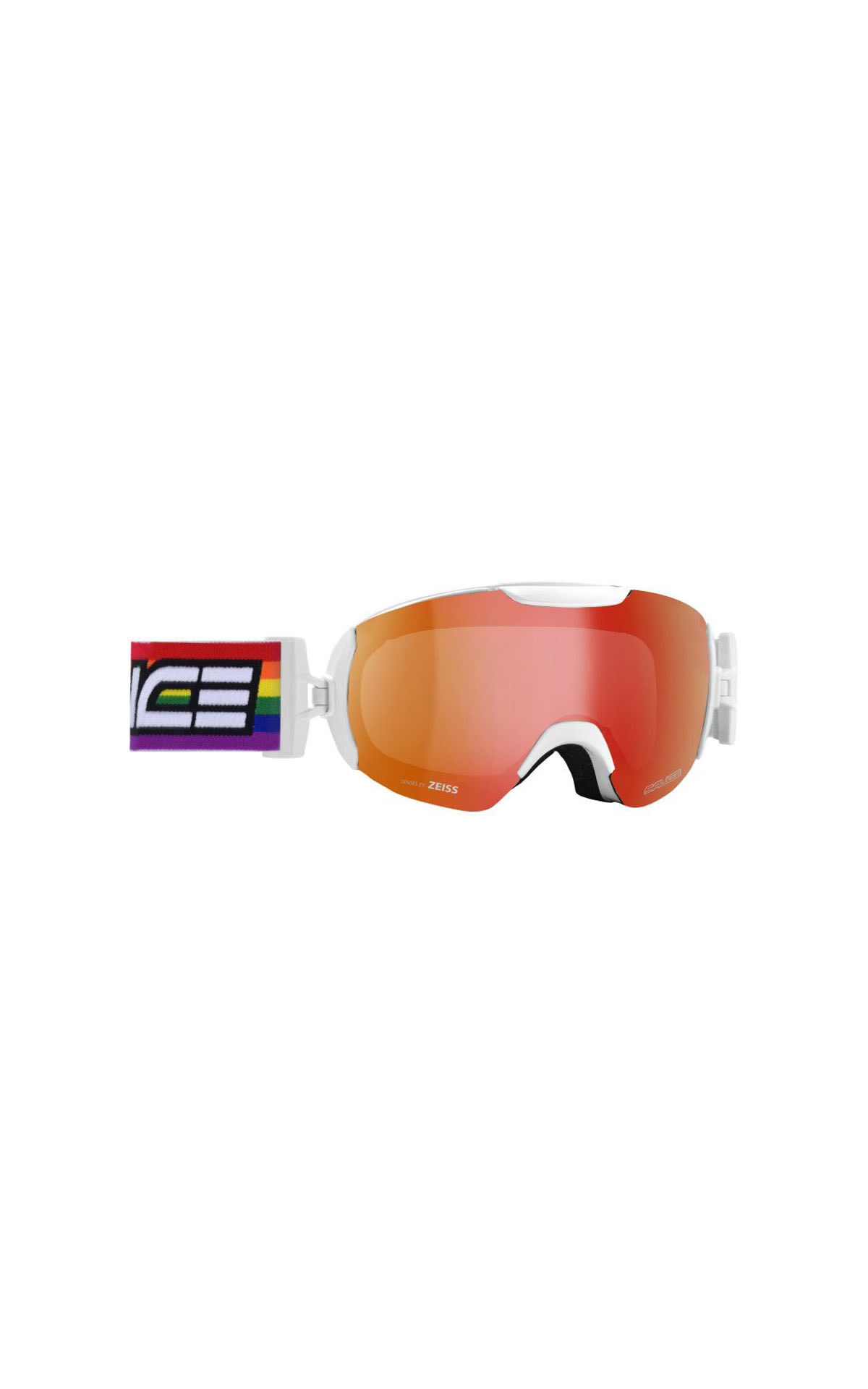 Sun Fashion Lab
Ski goggles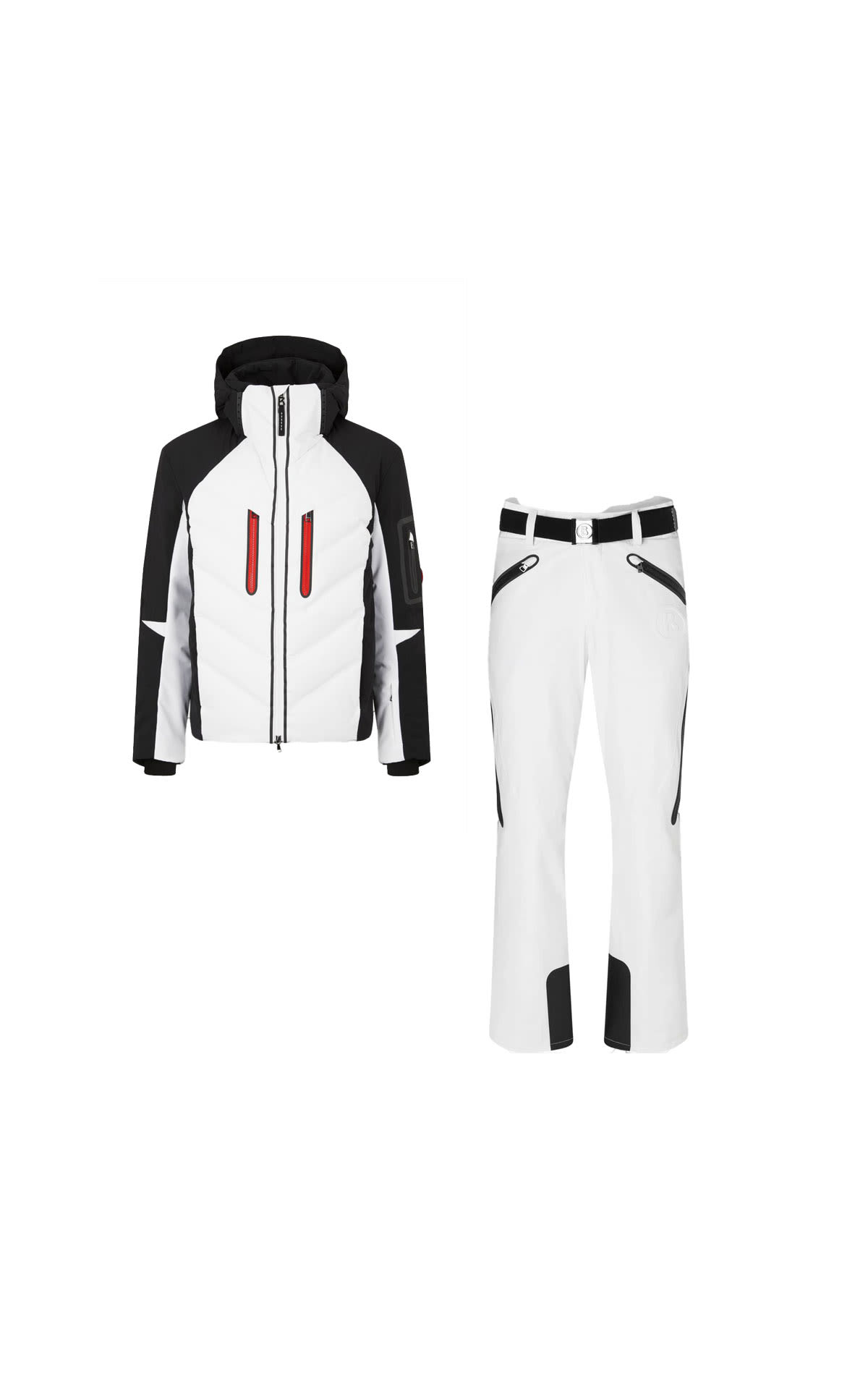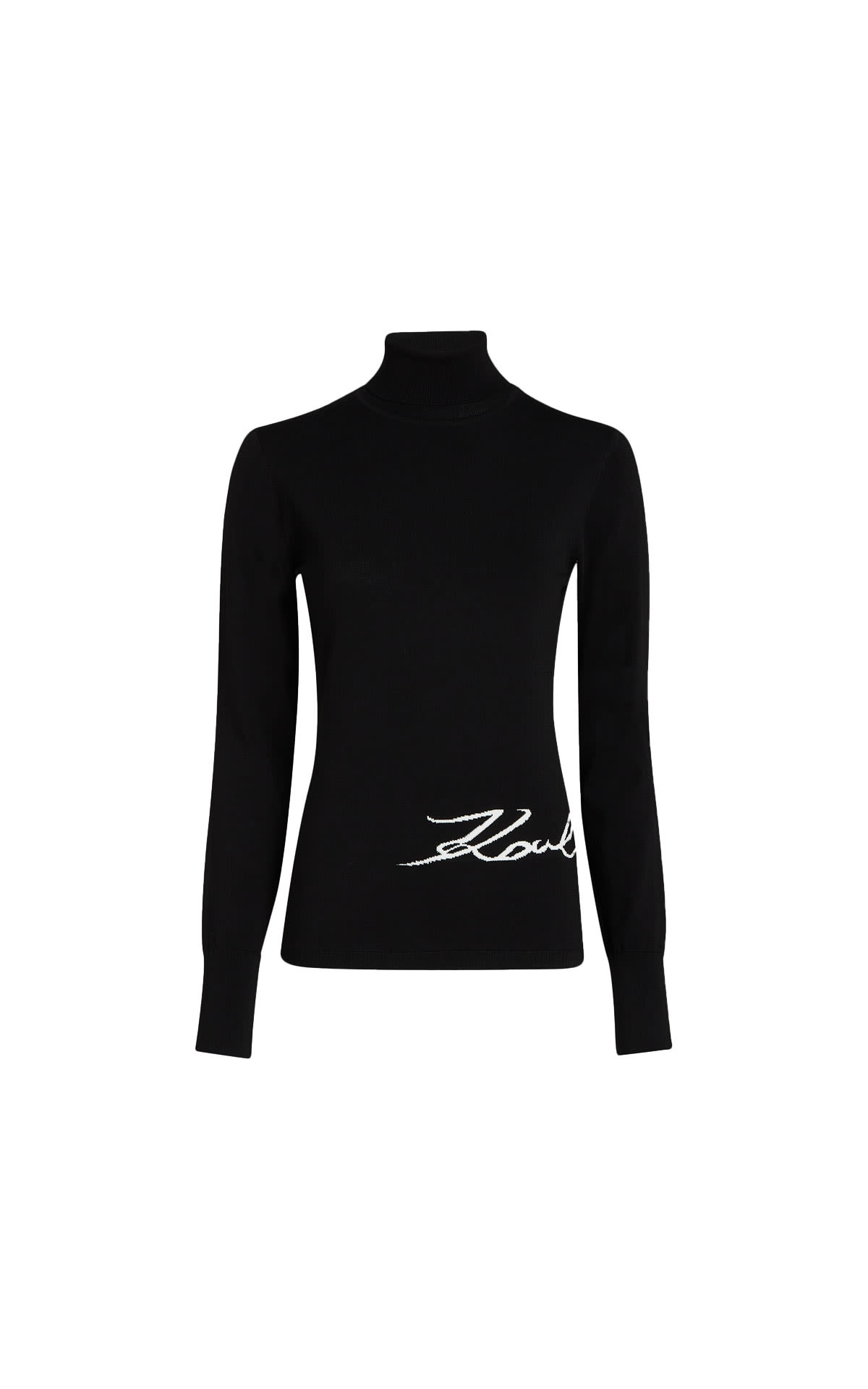 KARL LAGERFELD
Turtleneck pullover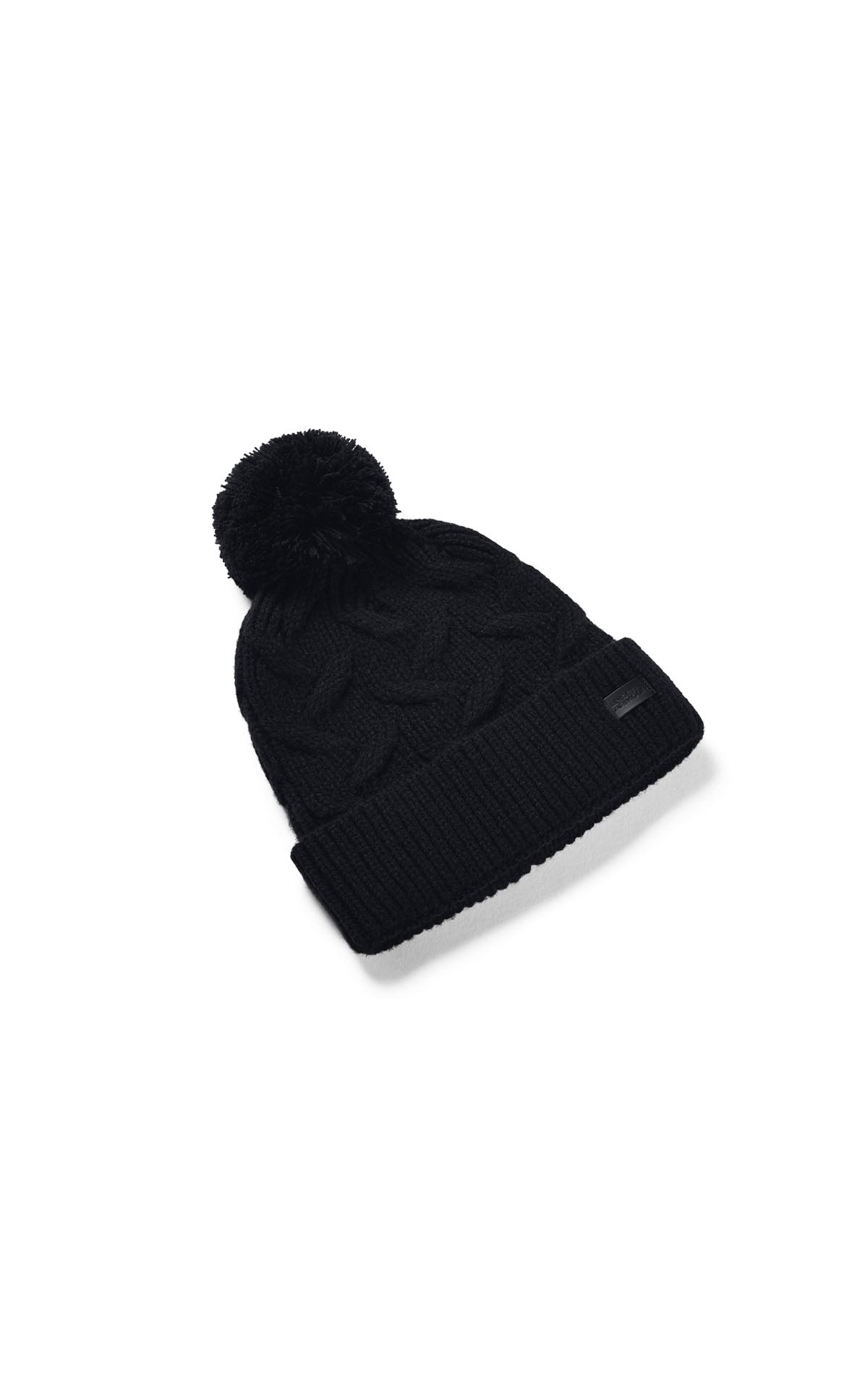 Under Armour
Women's around town pom beanie
هل رأيتم ما أعجبكم؟
يمكنكم التسوق في الفيلاج افتراضيًا واستلام منتجات علاماتنا التجارية الرائعة مباشرة عند باب المنزل.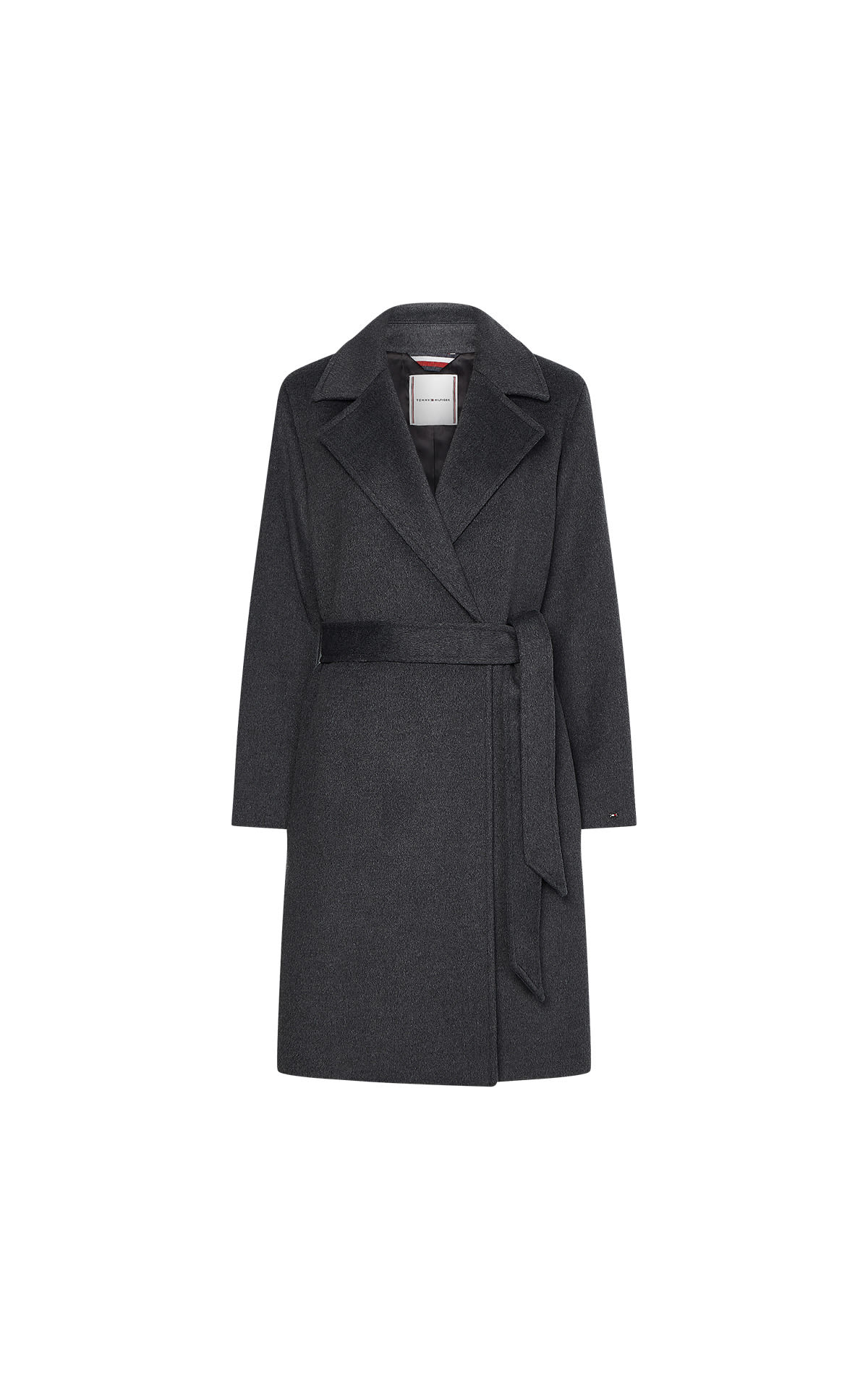 Tommy Hilfiger
Women's wool blend double breasted belted coat
STYLE TIP
Perusing everything the city has to offer calls for only the warmest layers. This long wool coat from Tommy Hilfiger is journalist, and friend of The Bicester Collection, Elke Sockeel's go-to style come winter – just the thing to snuggle up in.
To discover
You'll want to start your day in Marienplatz, the city's main square, which boasts a selection of local cafes, independent shops, and only a short walk to popular spots such as the National Theatre and the city's modern art museum, Pinakothek der moderne. Climb up St Peter's Tower when the sun goes down for a truly magical (and hopefully snowy) view.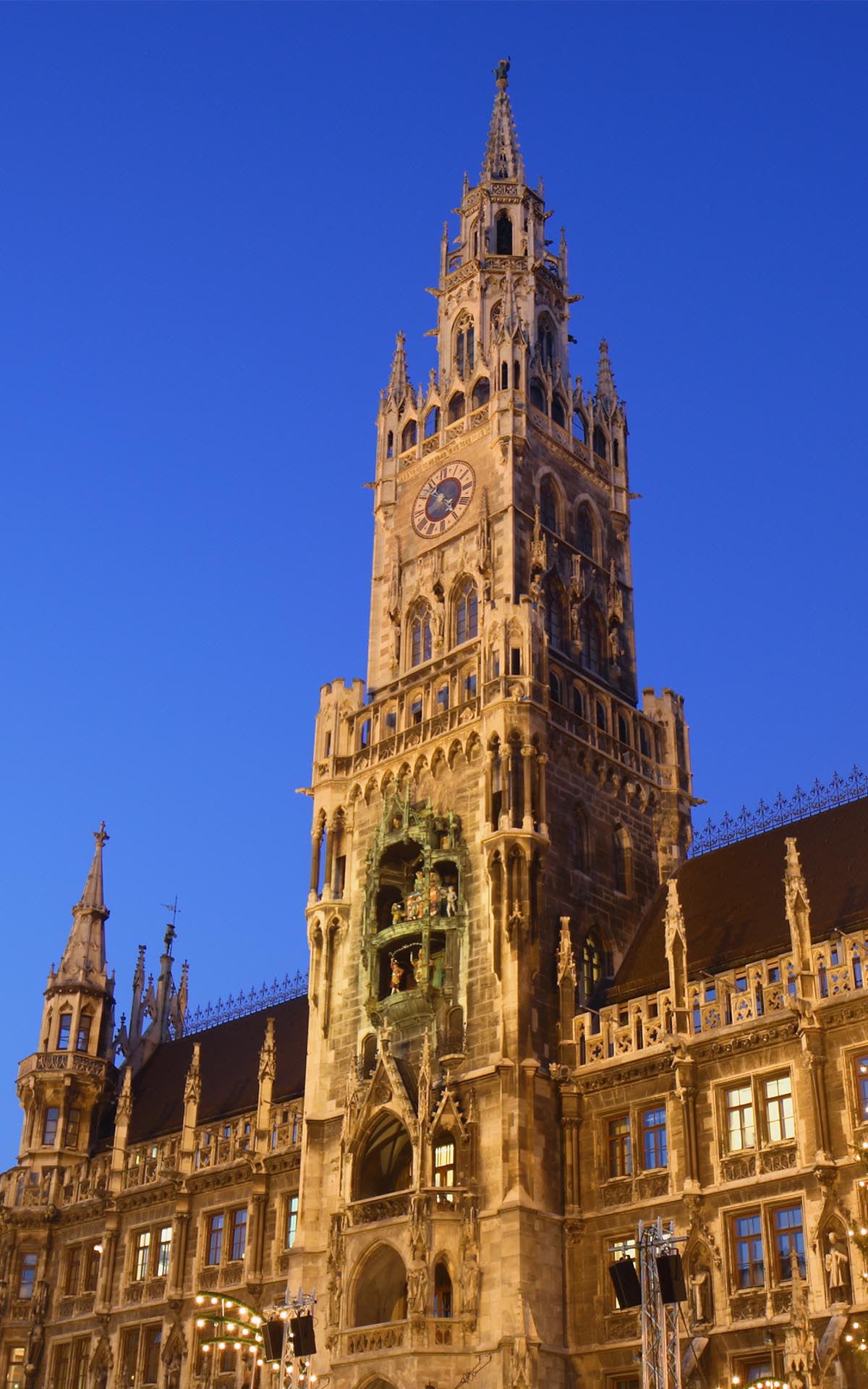 Postcard-perfect views
To eat
When it comes to a traditional Wirtshaus, Maximilian ticks all the boxes – flavoursome ales, wholesome Bavarian food and a roaring fireplace – the perfect spot for warming up after a day exploring the city. Or, try something altogether different at Seehaus, sitting in the heart of Munich's green oasis, the Englischer Garten. The restaurant serves Mediterranean dishes and regional classics alike – but it was the vegan grilled Hokaido pumpkin that Elke raved about.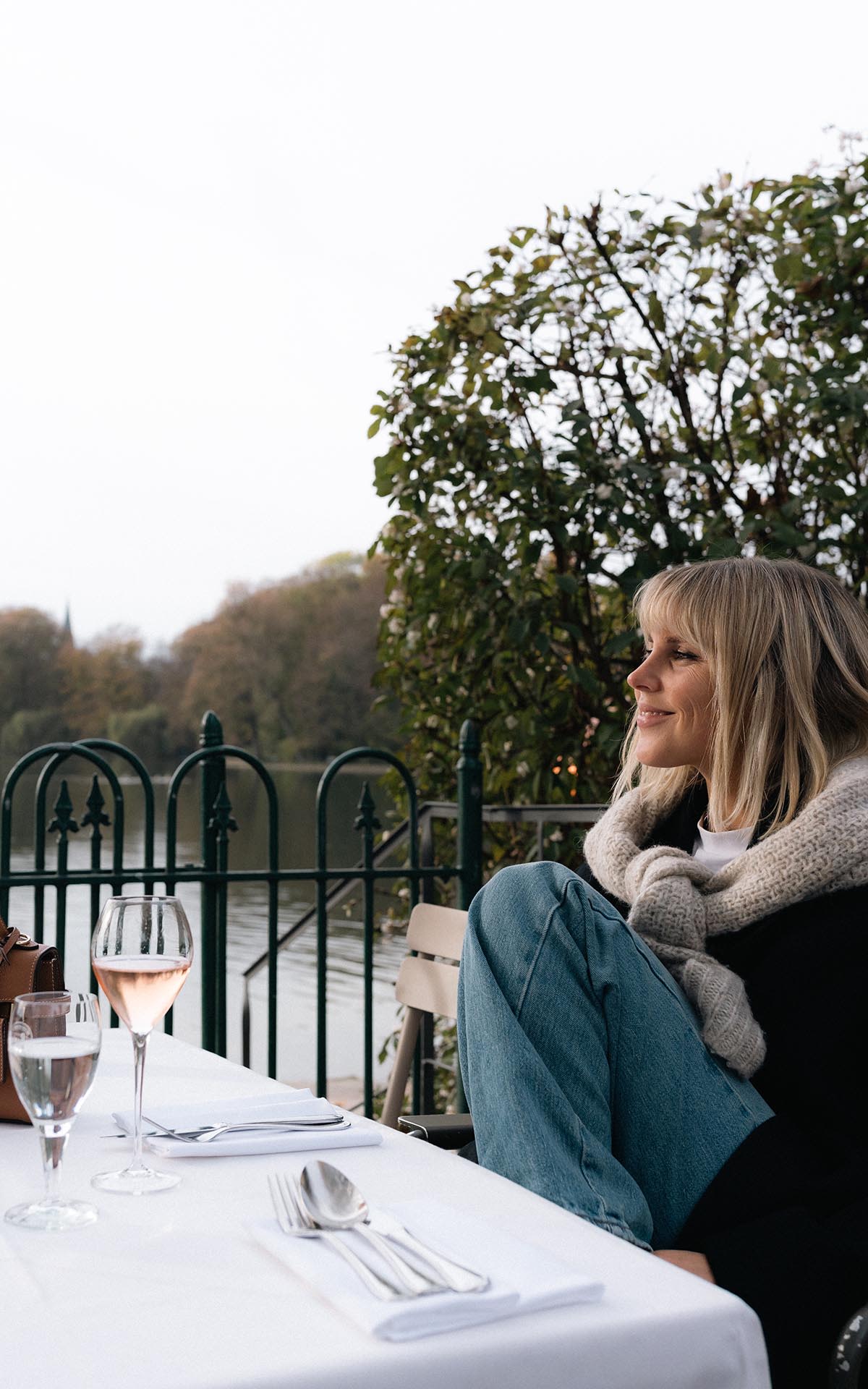 People watching perfection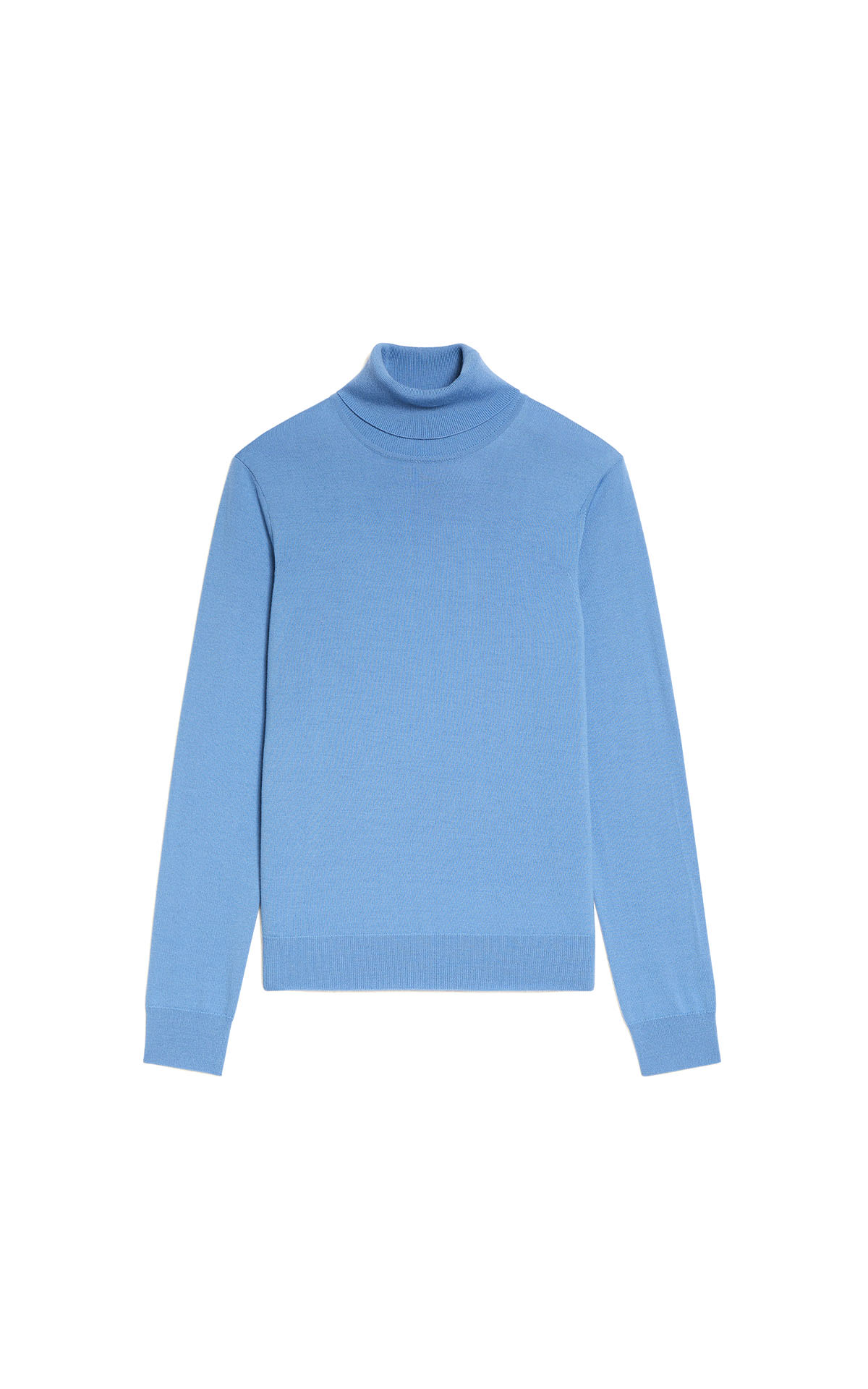 Sandro
Turtleneck wool jumper
STYLE TIP
Whether you're braving one of the city's famous beer gardens or thawing out inside –dressing warm is a must. This wool jumper will keep you cosy and cool, whatever the weather brings.
My favourite area in Munich is the Englischer Garten. There's old architecture, a lake where you can rent a boat, and surfers doing stunts on the river that runs through the park.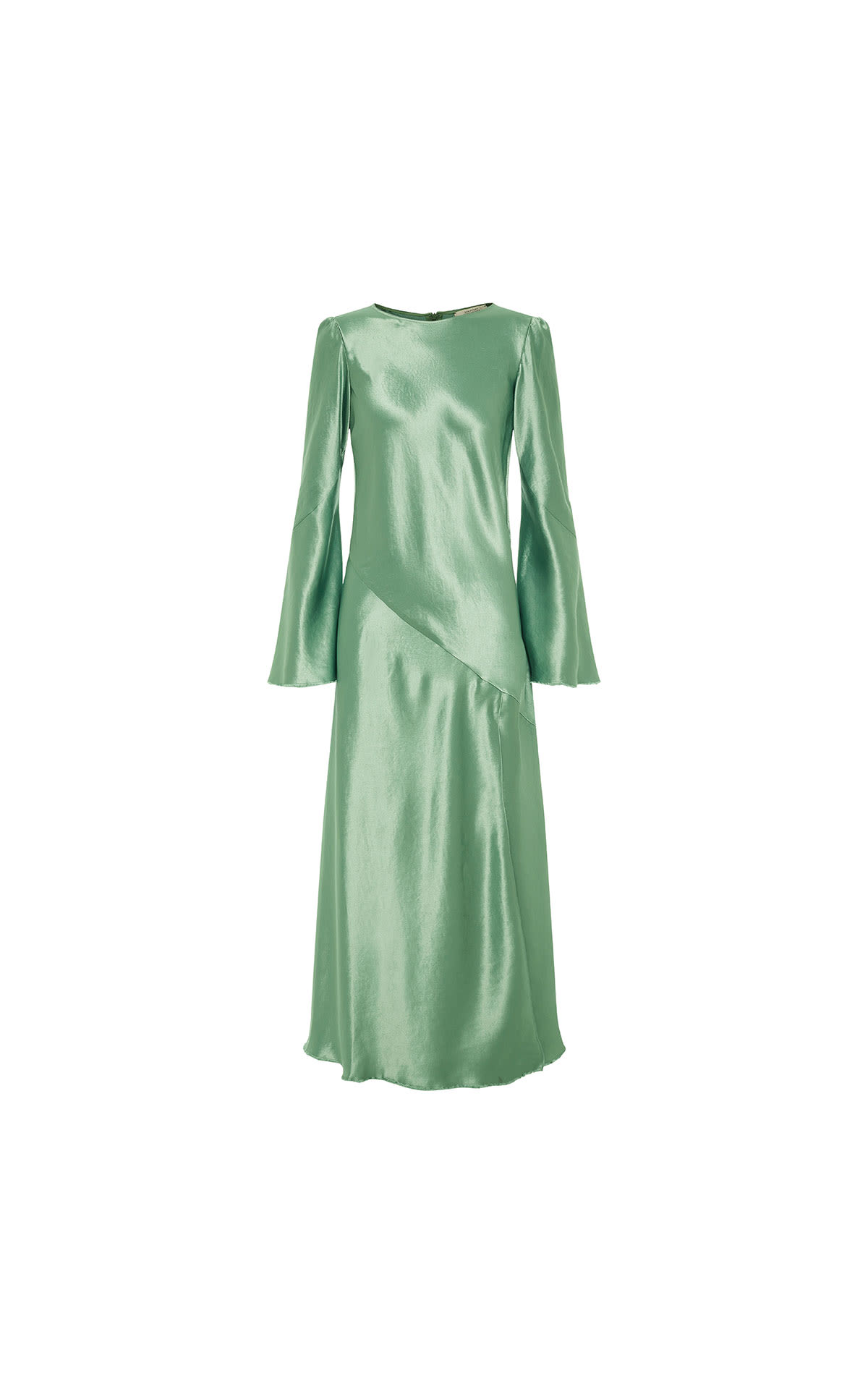 DON'T MISS
Don't miss the Hofbräuhaus, the oldest beer hall in Munich. Experience the joys of Oktoberfest year-round in this rustic brewery. With its elaborately painted ceiling, packed wooden tables and beer served in traditional Maßkrugs, it is a must-try when visiting the city.
To drink
Famed for its traditional beerhalls, there is no shortage of places to enjoy a drink among friends in Munich.
If you want to beat the chill, take a seat in Grapes wine bar, a casual eatery loved for its rare collection of wines and seasonal delicacies. Wine connoisseurs should plan a visit around Winemakers Night to meet the producers and sample varieties from across the globe.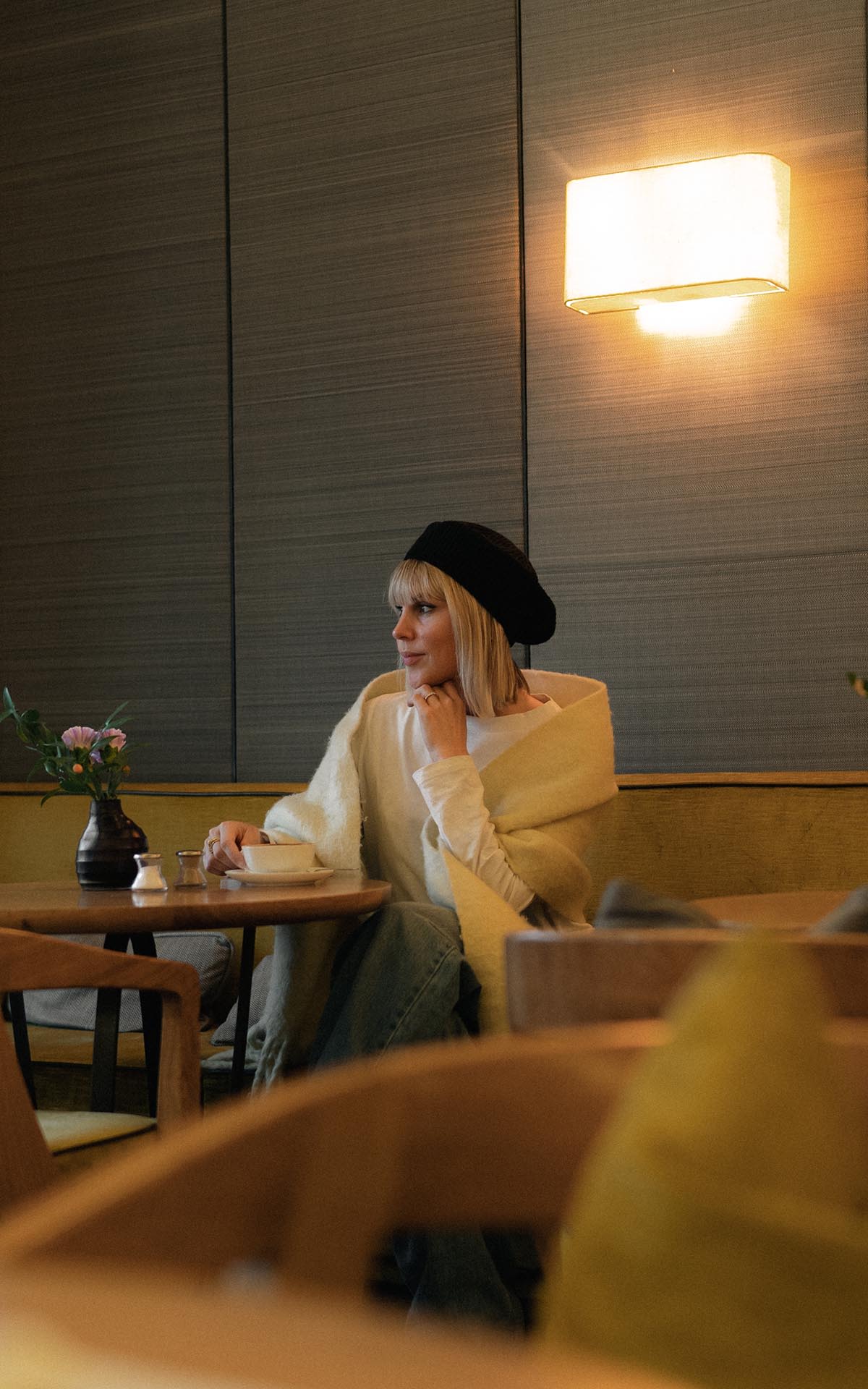 Finish the day with a glass of wine, says Elke Sockeel
To stay
Check into The Charles Hotel by Rocco Forte – filled with nineteenth-century artworks by the celebrated artist Franz von Lenbach – before spending your evening on Sophia's outdoor terrace. Here, you can toast to a new year while admiring the old Botanical Garden and the neo-classical architecture of Max Palais. And, if you need to escape the elements, head to the hotel's beautiful spa. With an indoor pool, steam room and Finnish sauna, this relaxing spot will leave you feeling well rested – with a glowing complexion to match.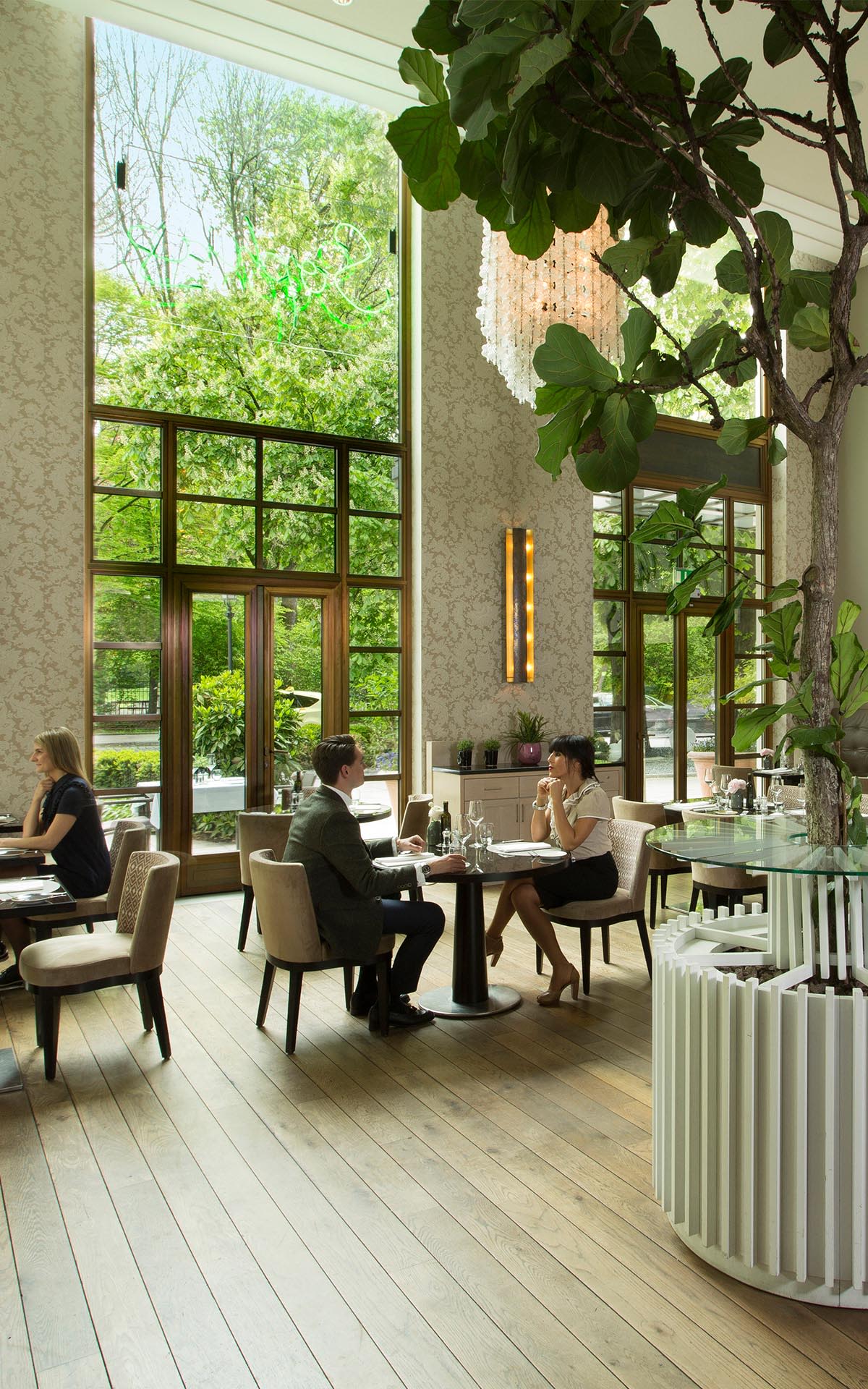 A green oasis at Sophia's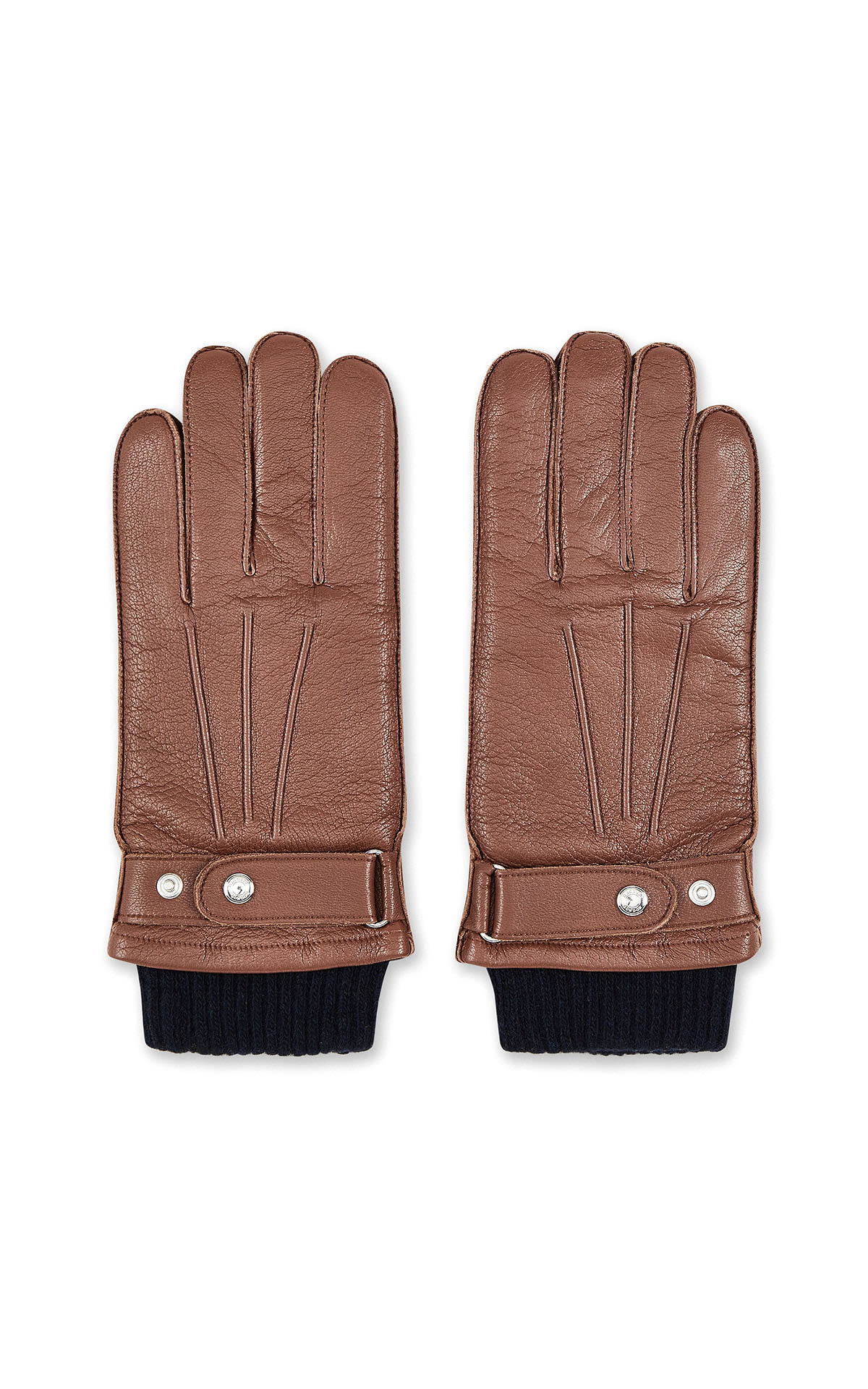 Hackett London
Leather gloves
INSIDER SECRET
Don't leave Sophia's without trying a cocktail from the botanically-inspired list. Order Sophia's Palmo – a unique blend of tequila, grapefruit, soda and a pinch of salt. These gloves from Hackett will keep you warm, even if the drink doesn't.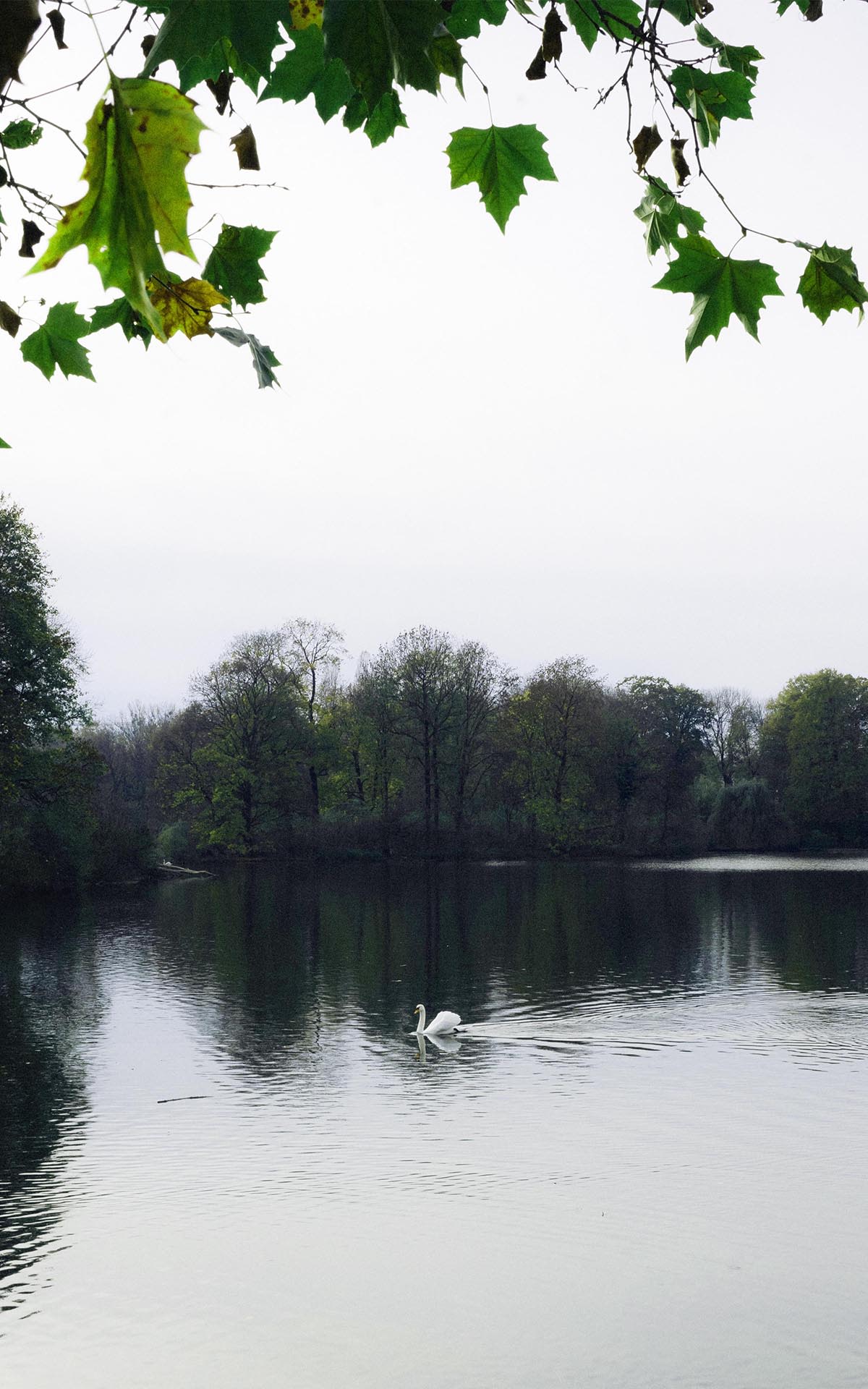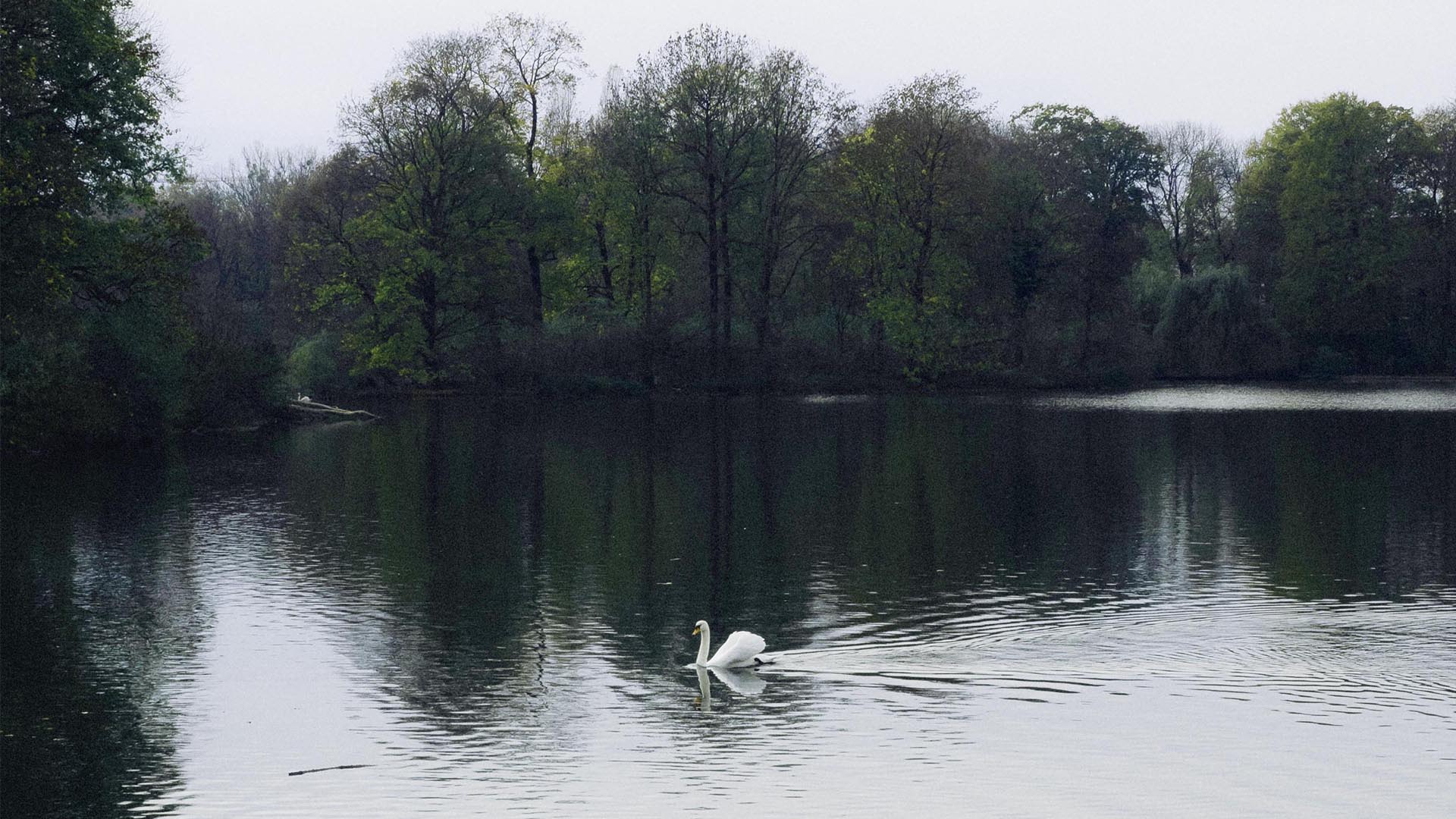 خططوا لزيارتكم

كل ما تحتاجون إلى معرفته بخصوص اتجاهات السير وساعات العمل وحتى خدمات الضيوف لقضاء يوم رائع خارج المنزل. مغامرتكم القادمة أقرب مما تعتقدون...

اكتشفوا المزيد

انضموا إلى برنامج العضوية

لا تنسوا مسح رمز عضويتكم ضوئيًا عند التسوق - يمكنكم بذلك جمع النجوم في أنحاء مجموعة "ذا بستر كولكشن" والاستمتاع بمكافآت خلال زيارتكم القادمة.

التسجيل
Your Christmas holiday, all wrapped up
All the inspiration you need for a winter getaway in Europe