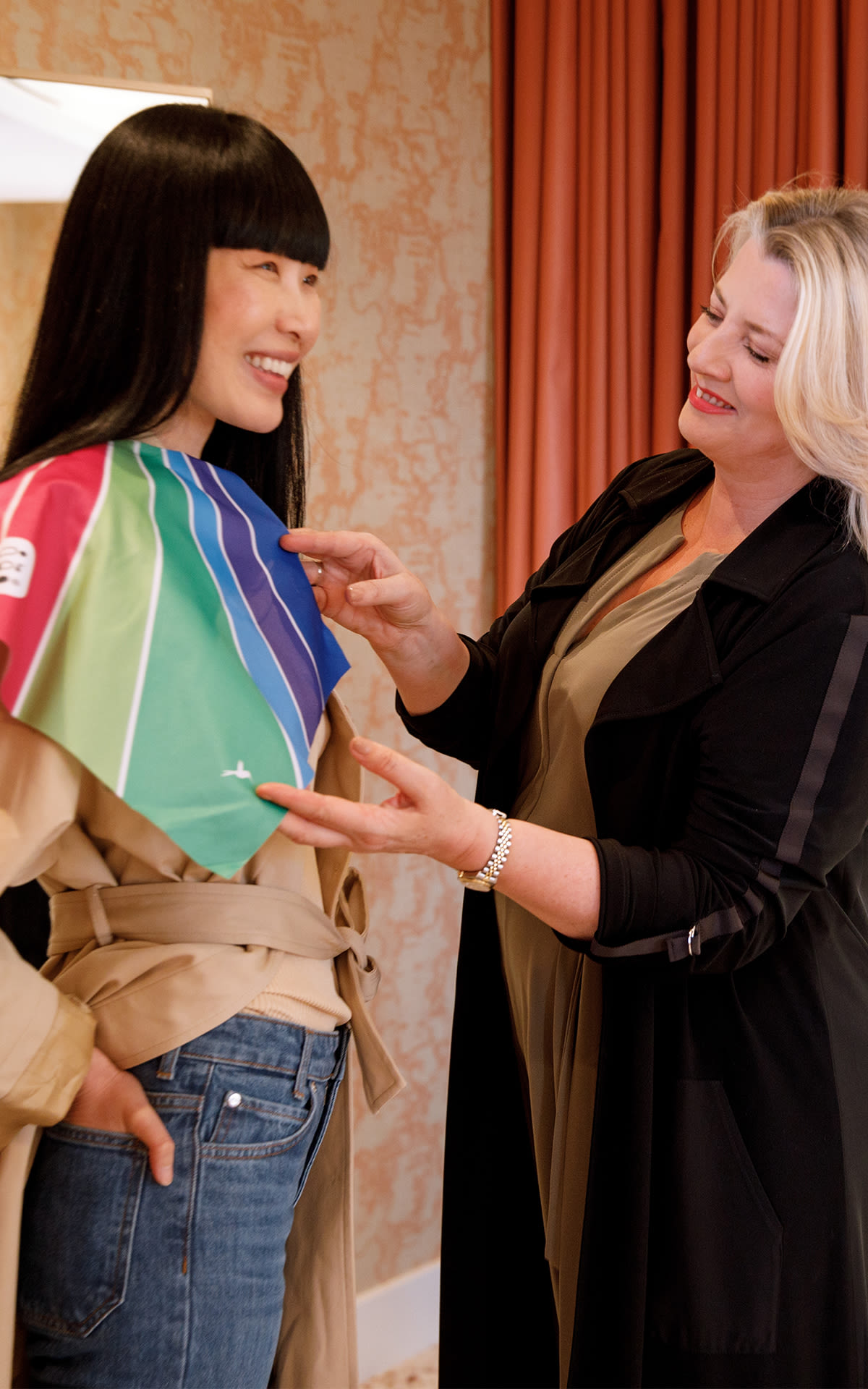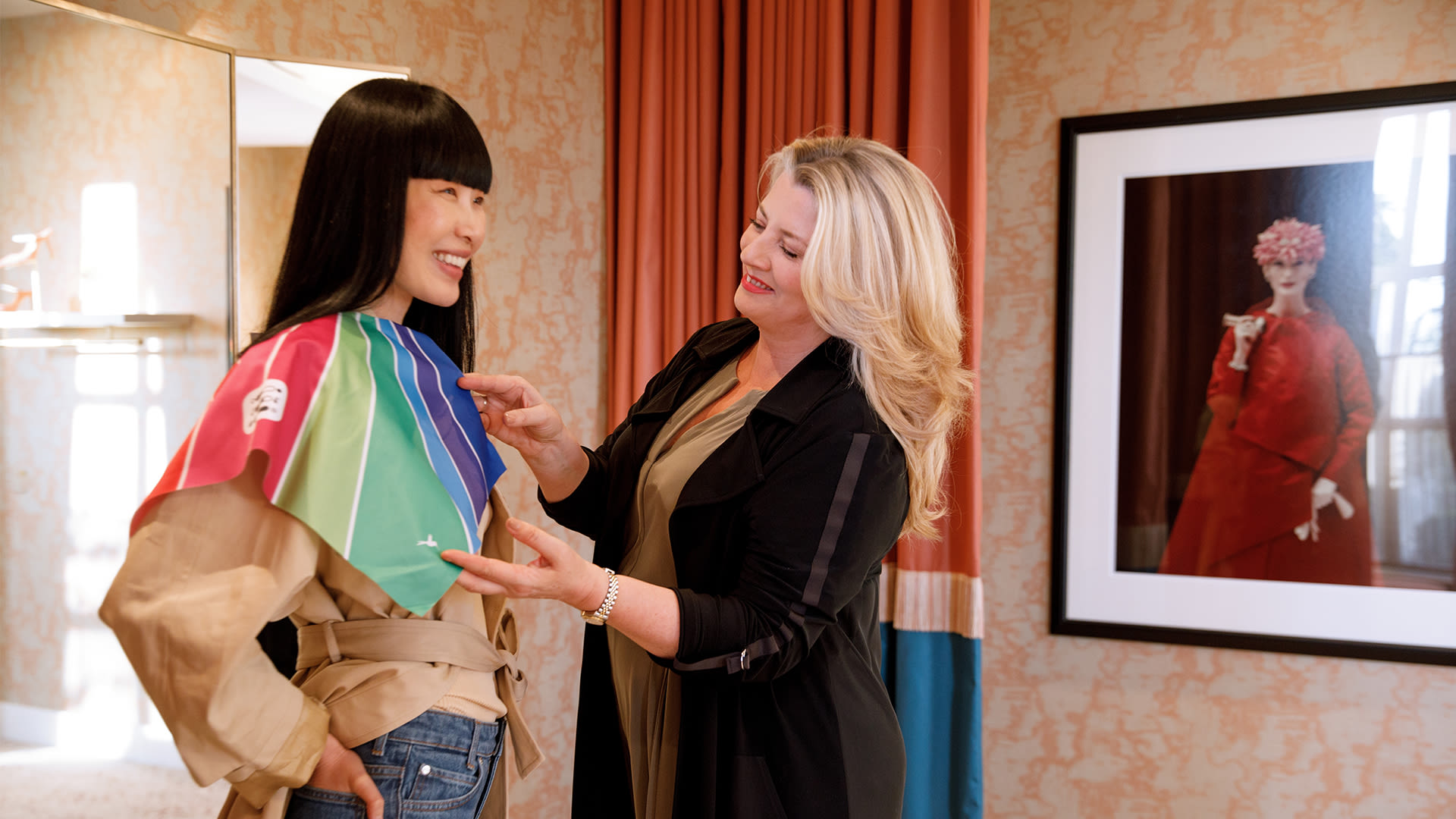 Services
The Perfect Palette
Find the ideal colour match to help you look and feel your best with the specialist guidance of our colour experts.
In need of a simple wardrobe refresh or looking for a complete colour overhaul? With the Perfect Palette, you can enjoy a 45 minute consultation and discover the colours you should wear to take your style to the next level.
What to expect...
Following an initial consultation with one of our colour experts, you'll enjoy a private session in the luxurious Personal Shopping Suites, where they'll use seasonal colour charts to inform you which colours work best for you. Plus, discover how to introduce colour to your wardrobe and your lifestyle and receive a bespoke colour guide to take home – perfect to make sure your future style choices are made truly simple!
Consultations are priced at €100 per person for a 45 minute session. To arrange your appointment, simply email PersonalShopping@KildareVillage.com