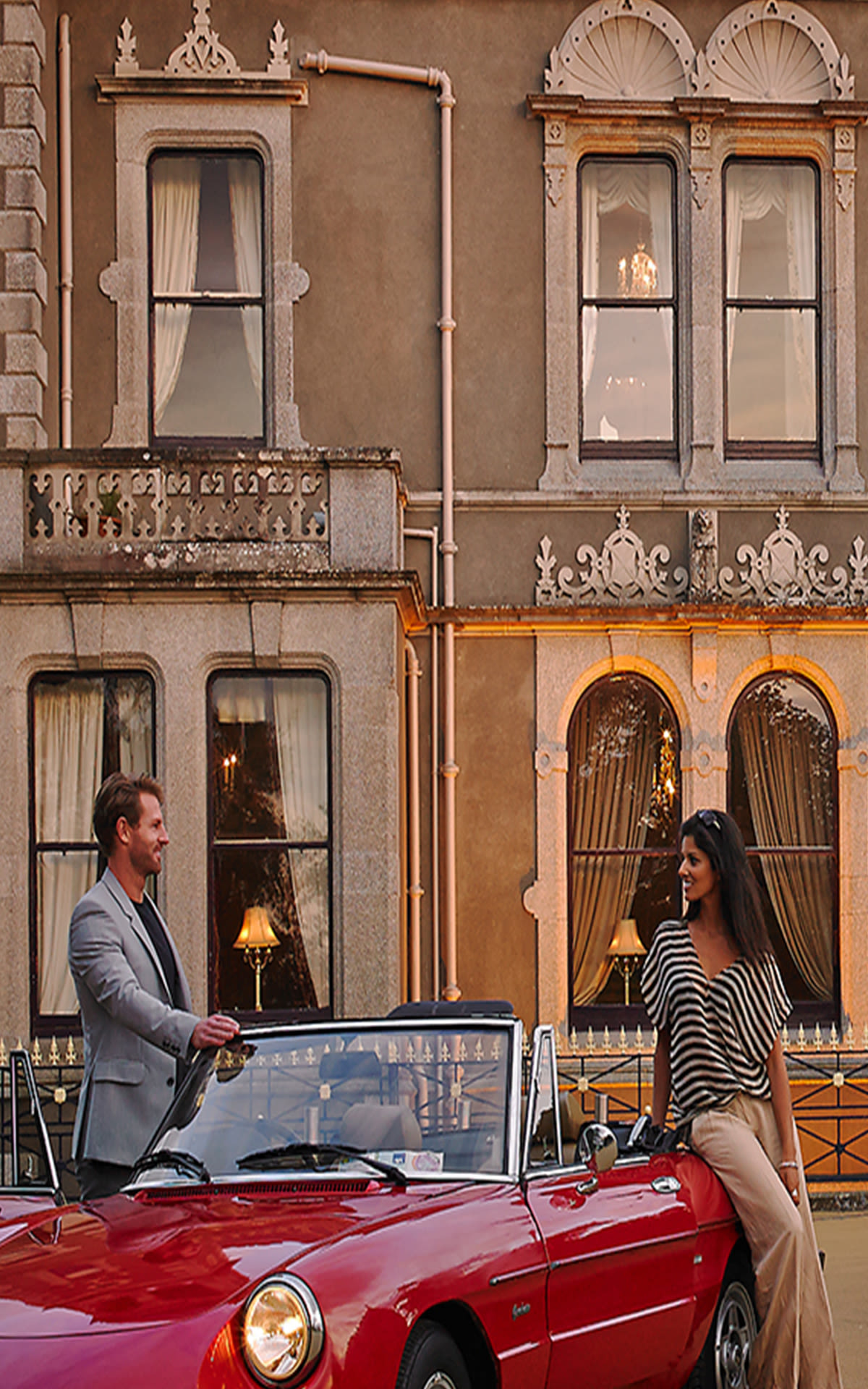 Killashee Hotel, Naas, Co. Kildare is located only 20mins from Kildare Village and just 30kms from Dublin City.
Killashee Hotel, Naas, Co. Kildare is located only 30 km from Dublin City and just 2 km outside Naas town. Set amidst the lush rolling countryside of County Kildare, Killashee is truly a special place for you and your family. This award-winning hotel and spa is a haven of tranquillity, where the stresses of everyday life are left behind as soon as you step through the door.
From the Victorian grandeur of the Original House to the acres of splendid gardens and gloriously wild woodland and trails, there are so many hidden places to explore: an enchanting setting, with a wonderfully rich history just waiting to be discovered.
Sink into blissful sleep in one of our luxuriously appointed suites or choose one of the gorgeously romantic rooms in the Original House. Every little extra has been thoughtfully considered, from cosy beds to luxurious toiletries and ultra-modern facilities in the rooms, all chosen to make your stay extra special. Take some time out to relax, unwind and recharge in the luxurious spa and leisure area.
Immerse yourself in a lazy massage at the hands of the expert team of spa therapists or surrender to the healing properties of our fabulous hydrotherapy suite. Take the plunge in the swimming pool, hydrotherapy suite or kick off the day with a workout in a state-of-the-art gym. Visit: https://www.killasheehotel.com/
Book your stay
Find out more about this VIP offer that ties together a luxurious hotel stay with shopping at Kildare Village
Tel: +353 45 879 277
Visit online
Лучшие в регионе
Желаете осмотреться? Представляем вам наши любимые достопримечательности и занятия на досуге в Дублине и его окрестностях.