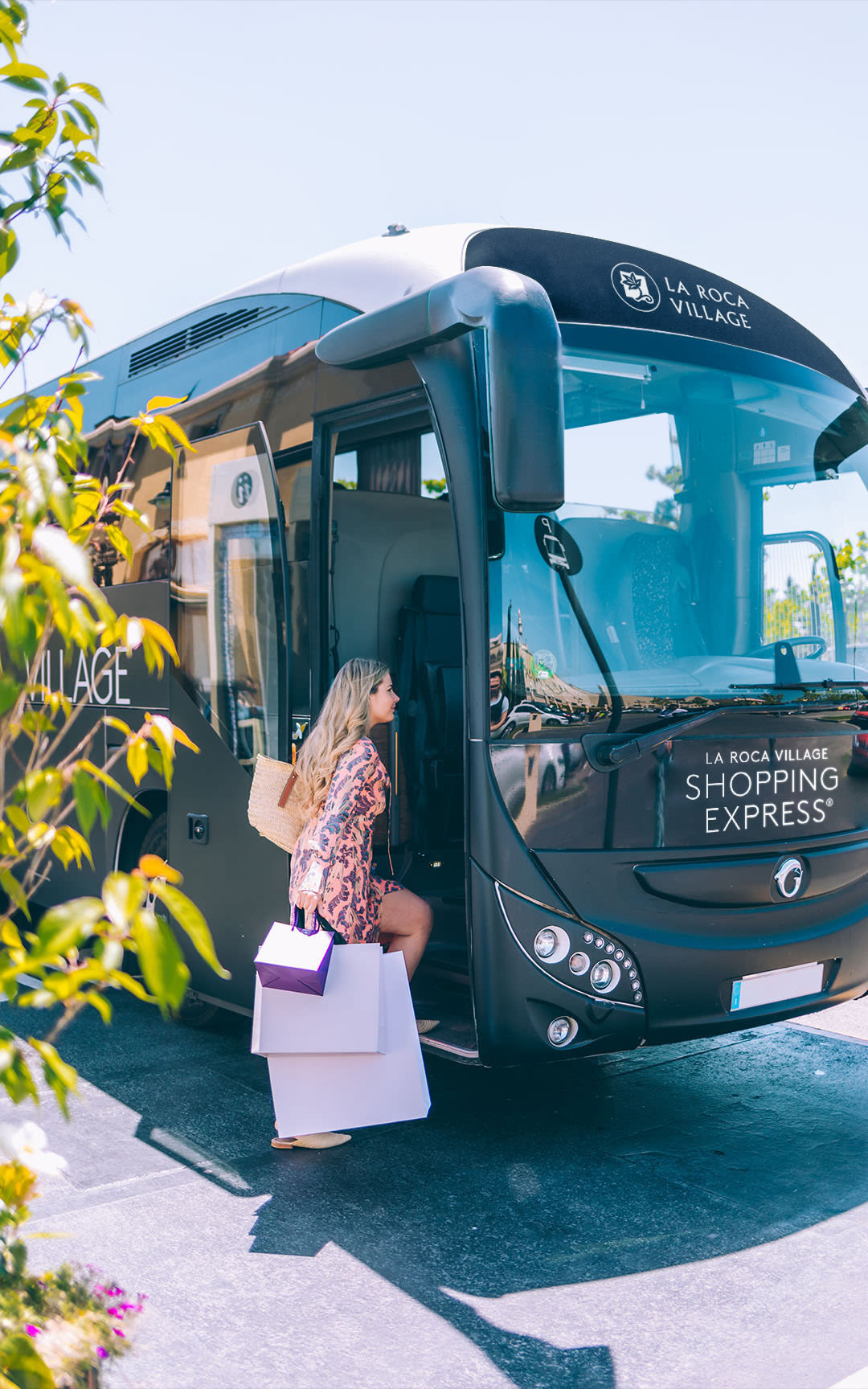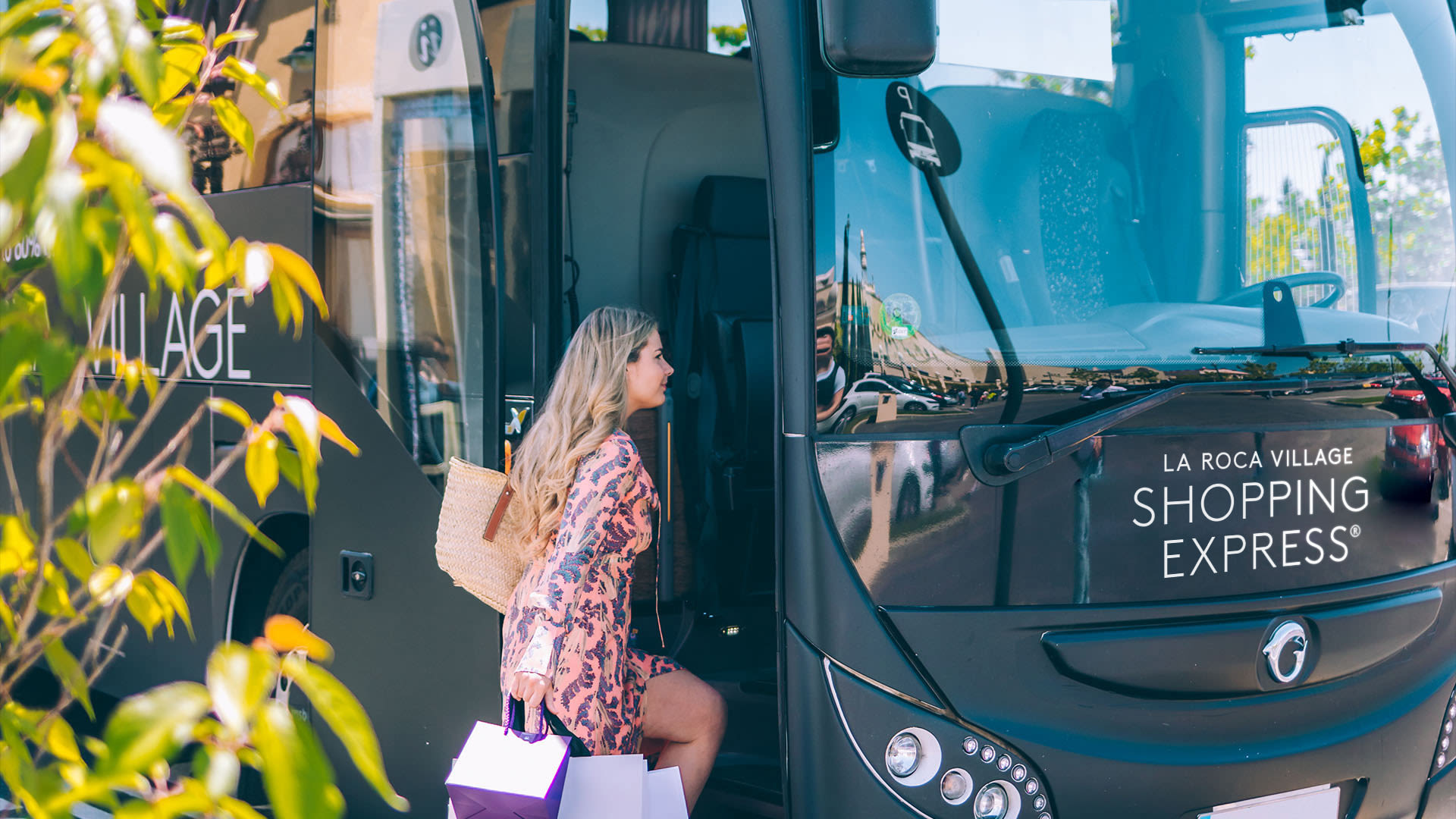 Shopping Express® Bus | La Roca Village
Operated by Catalunya Bus Turistic, The Shopping Express® is the official coach service that runs direct from central Barcelona to La Roca Village.
The best shopping destination is now closer. Travel directly to La Roca Village in just 40 minutes from Barcelona. The official Shopping Express® service is a more comfortable and personalised service, which includes free Wi-Fi, a multilingual guide and wheelchair access with prior reservation. Each ticket will have a personal eVIP pass after registration.

Shopping Express®
DEPARTURE POINTS
Estació del Nord (Barcelona)

DEPARTURE TIMES - Daily services from Monday to Sunday
FROM BARCELONA TO LA ROCA VILLAGE
From Estació del Nord: 9am · 10am · 11am · 12pm · 1pm · 2pm · 4pm · 5pm · 6pm · 7pm · 8pm

FROM LA ROCA VILLAGE TO BARCELONA
To Estació del Nord: 10am · 11am · 12pm · 1pm · 3pm · 4pm · 5pm · 6pm · 7pm · 8pm · 9:15pm

*Timetable available during all year. On 24 and 31 December the Village will close at 7pm, so the last Shopping Express® sercive at 8 pm won't be delivered. The Village will be closed on 25 and 26 December and 1 and 6 January.

TICKET PRICES ONLINE
Adult price: €20 (round trip)
Children aged 3 to 12: €10
Children under 3: FREE

TICKET PRICES ON SHOPPING EXPRESS®
Adult price: €22 (round trip)
Children aged 3 to 12: €12
Children under 3: FREE

TERMS AND CONDITIONS
We highly recommend pre-booking due to limited seating. The order of the drop-off points and times may be subject to change and traffic conditions. Please ensure you arrive at your departure point at least 15 minutes prior to departure. All times and prices are subject to confirmation at the time of booking.