The new boutiques to know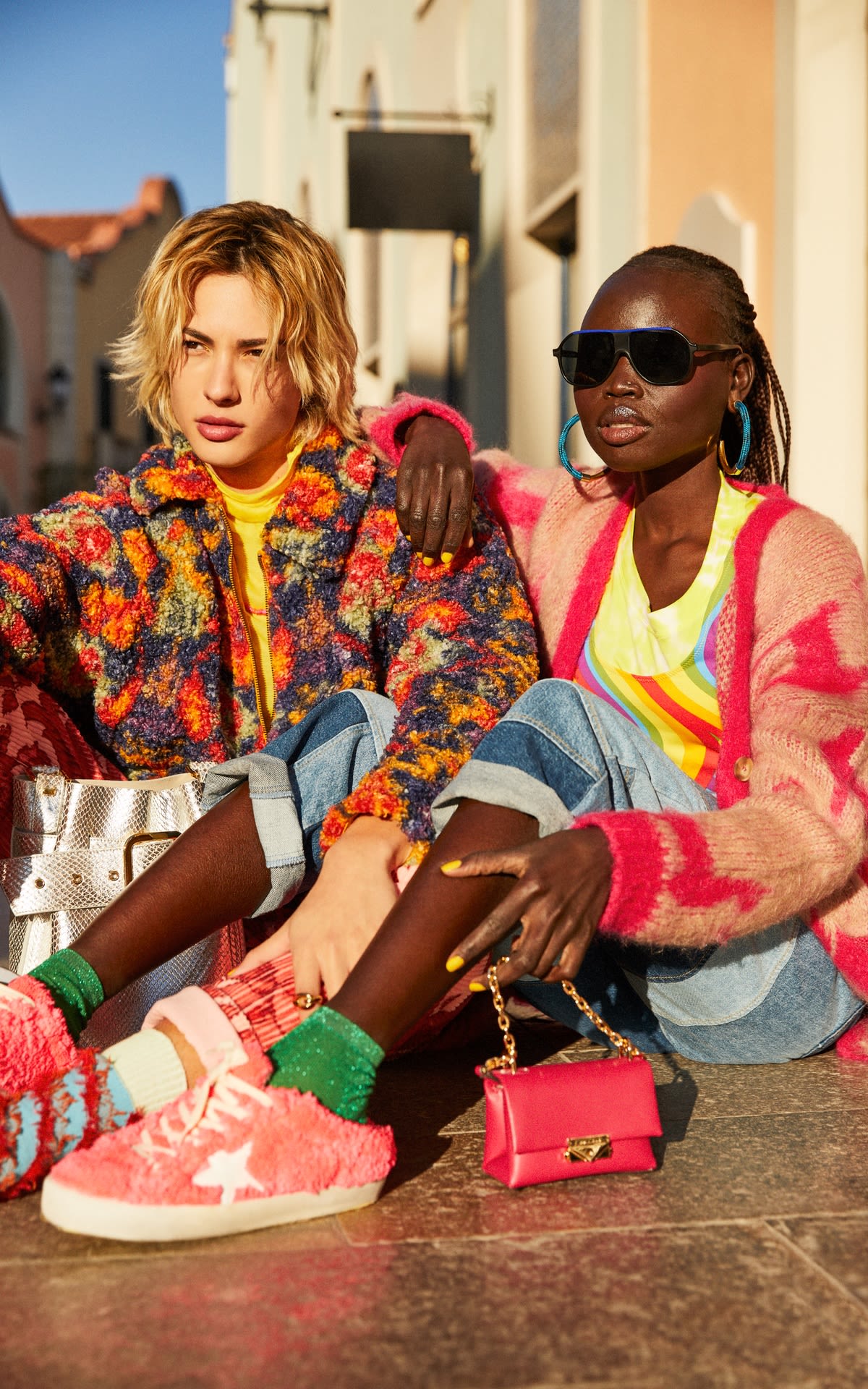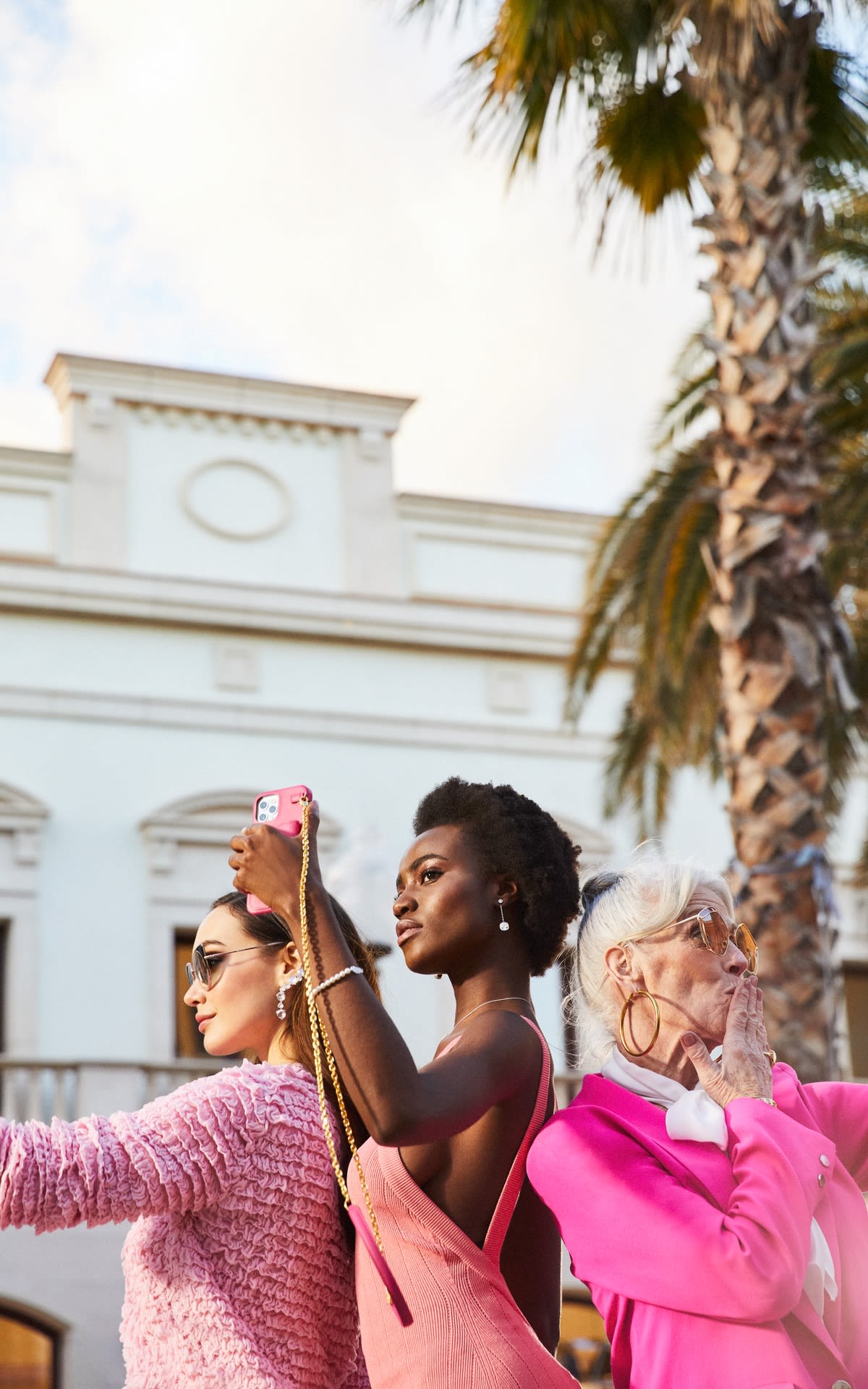 From the Italian brand that redefines sensuality and Mediterranean luxury, to the new generation's favourite sneakers and the coolest collections in Paris. These are the new boutiques to know in the Village.
01 Castañer
Since the founding of its first workshop in 1927, the Catalan shoemaker has focused its efforts on turning typically rural sandals into sophisticated, exquisitely crafted footwear. With its first big milestone, the creation of the first wedge espadrille with Yves Saint Laurent in the 1970s, the brand went down in history to make this humble shoe a favourite of celebrities and royals both historically and today.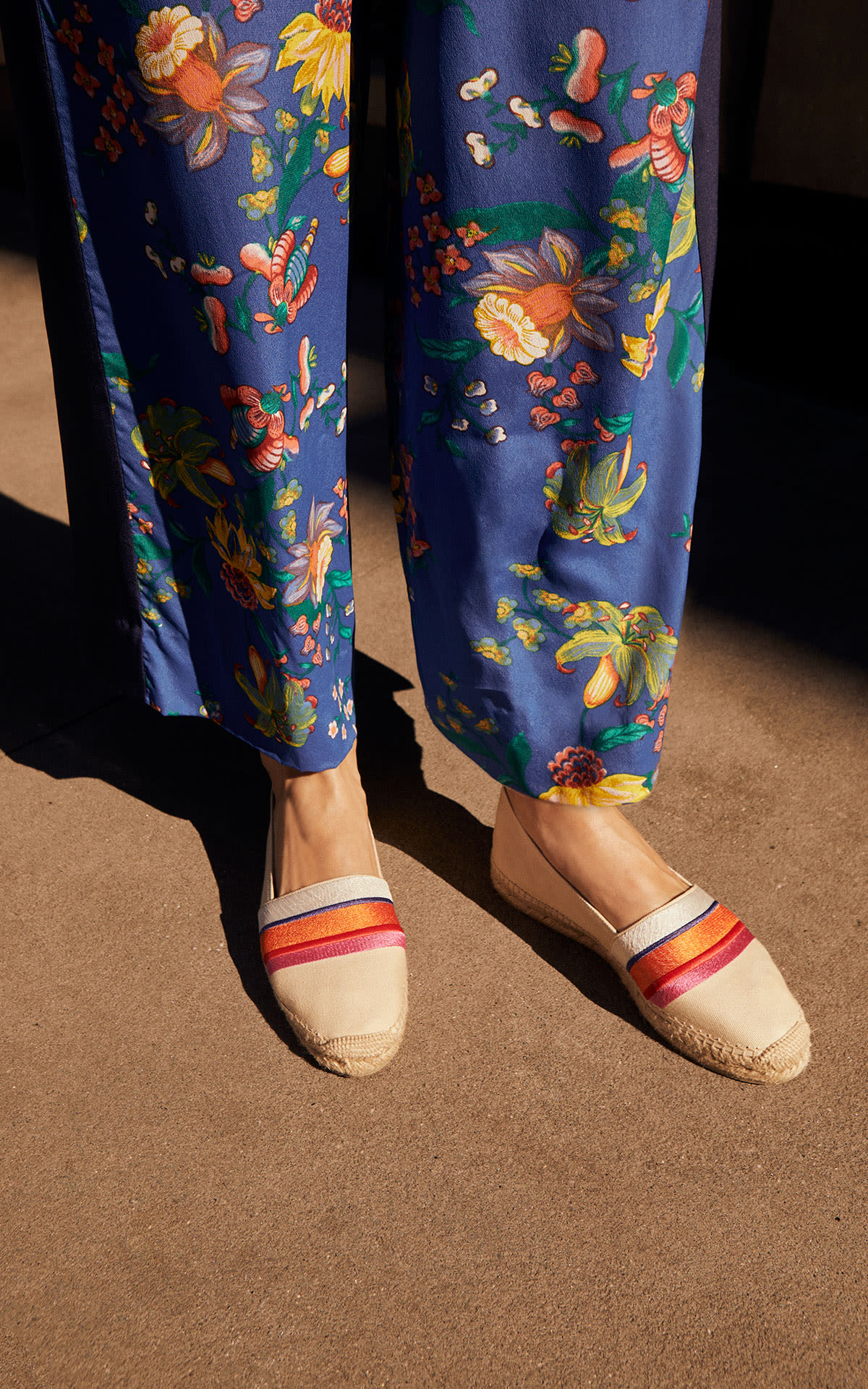 Castañer
CRAFTS AND FASHION
With endless design choices, this summer is all about Castañer's origins. The brand looks inward to reconnect, rediscover and grow, channelling its skilled craft with its characteristic Mediterranean essence, all while innovating and leading modern footwear trends.
Spotted in the boutique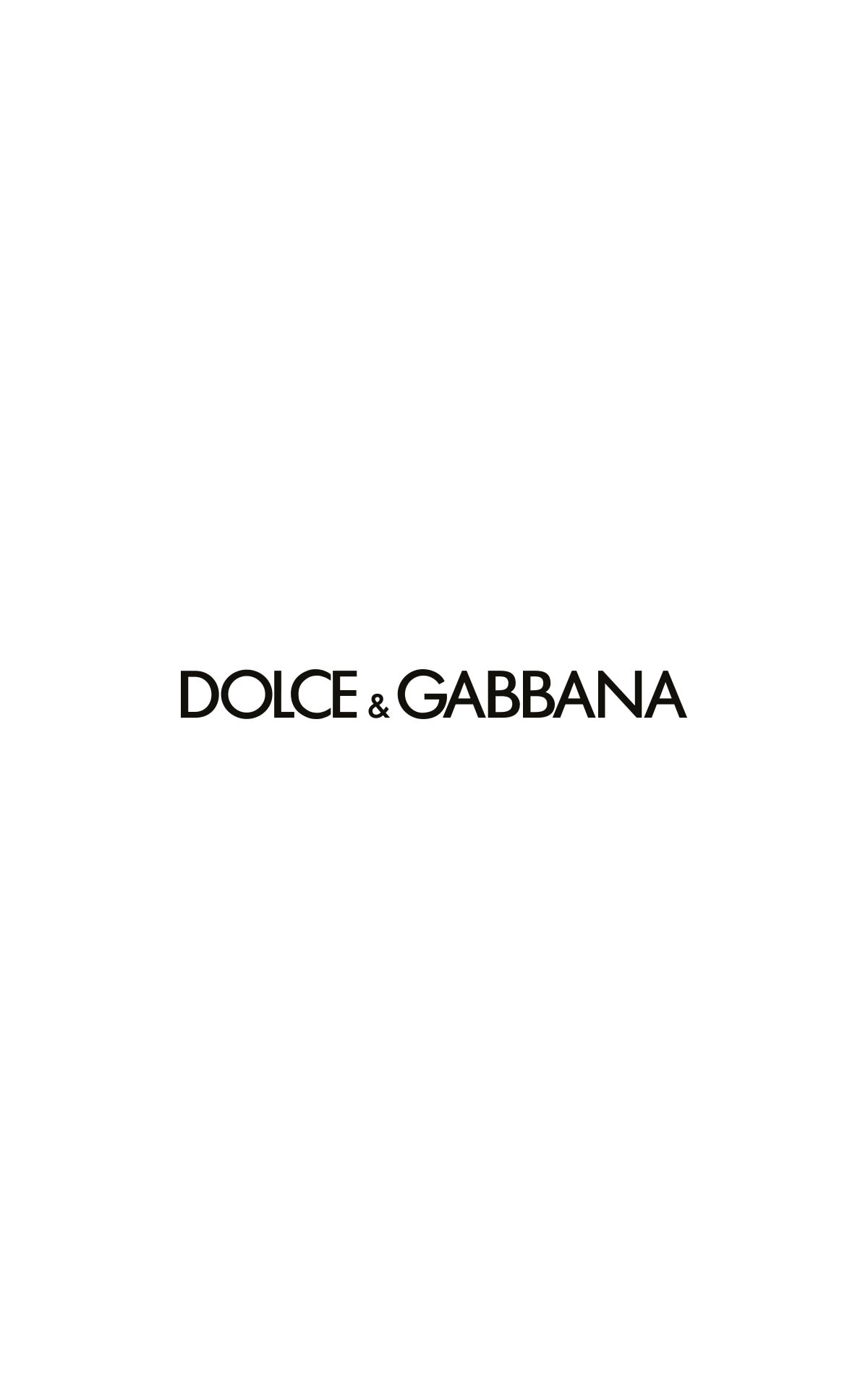 Pop icon
Monica Belluci, Claudia Schiffer, Scarlett Johansson, Laetitia Casta and Kim Kardashian. Dolce & Gabbana's aesthetic universe is an ode to seduction, luxury, Mediterranean roots and, of course, feminine voluptuousness. An eternal dolce vita, its themes include sheer texture and lace with black, white and red as its statement colours.
02 Dolce & Gabbana
Since its first fashion show in 1985, Dolce & Gabbana has become one of the most sought-after luxury brands in the world. The Italian brand's collections are a love letter to Sicily and the sensuality of the south. Vintage silhouettes featuring classic corset detailing, lace, sheer panels, tailoring and iconic prints (from leopard print to maximalist florals) are some of its hallmarks. Much more than a logo, the house of Domenico Dolce and Stefano Gabbana represents a lifestyle associated with Mediterranean hedonism.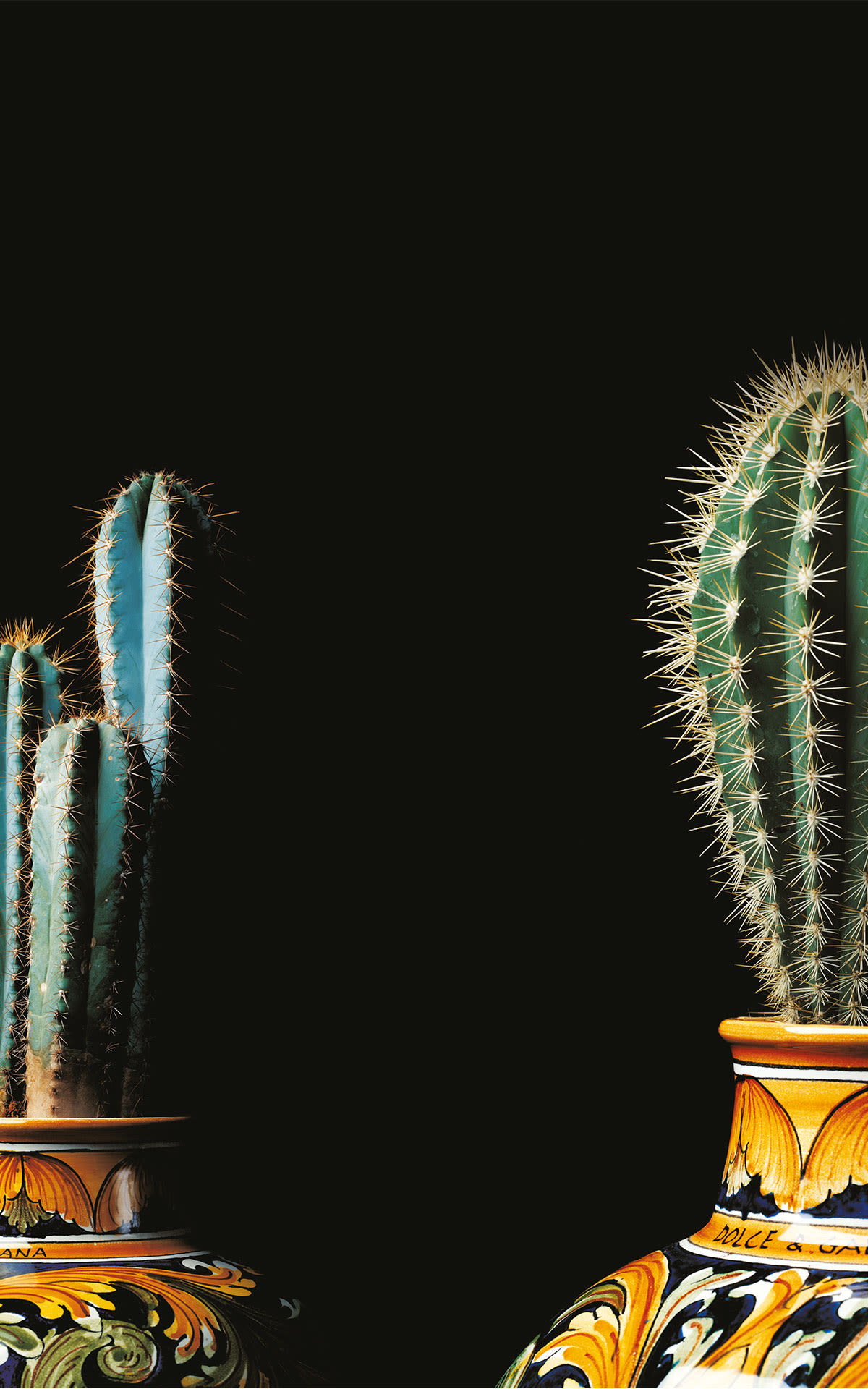 Dolce & Gabbana
03 Golden Goose
Since its creators, Francesca Rinaldo and Alessandro Gallo, founded the Venice-based brand in 2000, Golden Goose has become a truly viral sneaker label. Its fans include Selena Gomez, Taylor Swift and Megan Fox. The key to its success? A vintage-inspired design with a pre-loved look. Behind this "perfectly imperfect" appearance there's careful craftsmanship. Each pair is handmade from calfskin leather and premium cotton laces.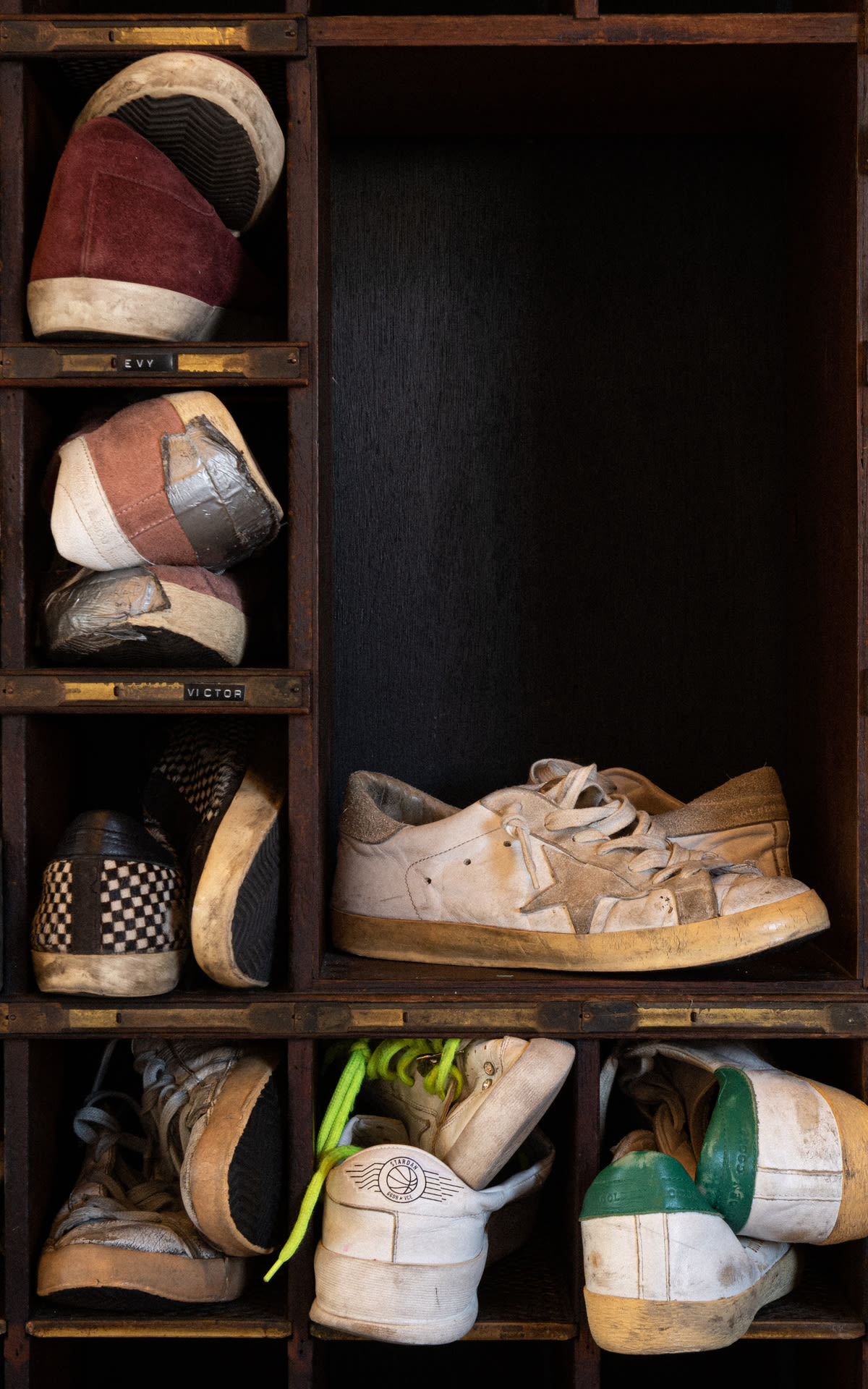 Golden Goose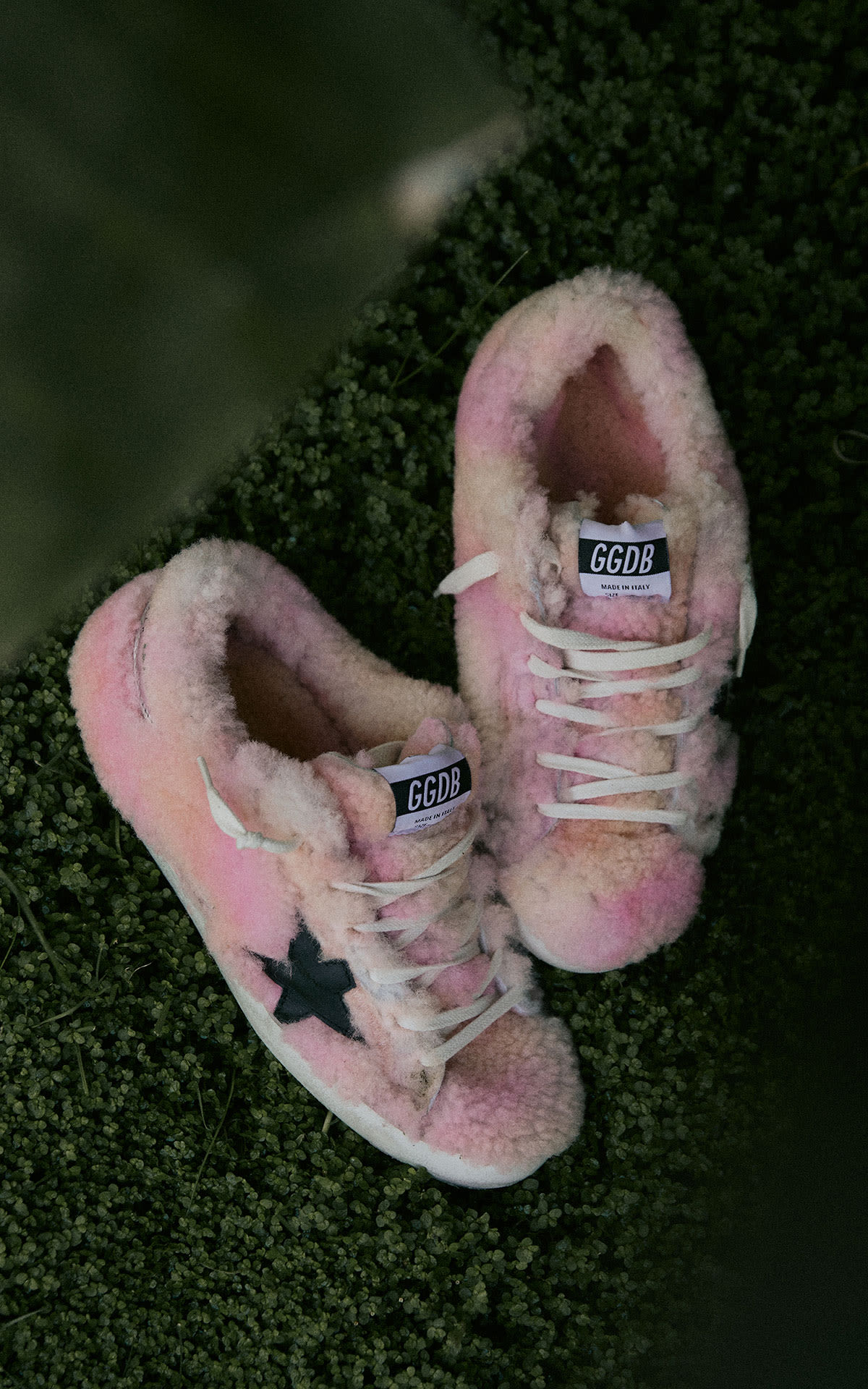 In the stars
Tradition and avant-garde. Craftsmanship and hype. Elegance and casual imperfection. Now an object of desire, Golden Goose sneakers combine the scruffy sophistication of rock'n'roll with the excellence of Italian craftsmanship. One example? The Superstar design, for men and women, with handcrafted details to give this style a unique warmth.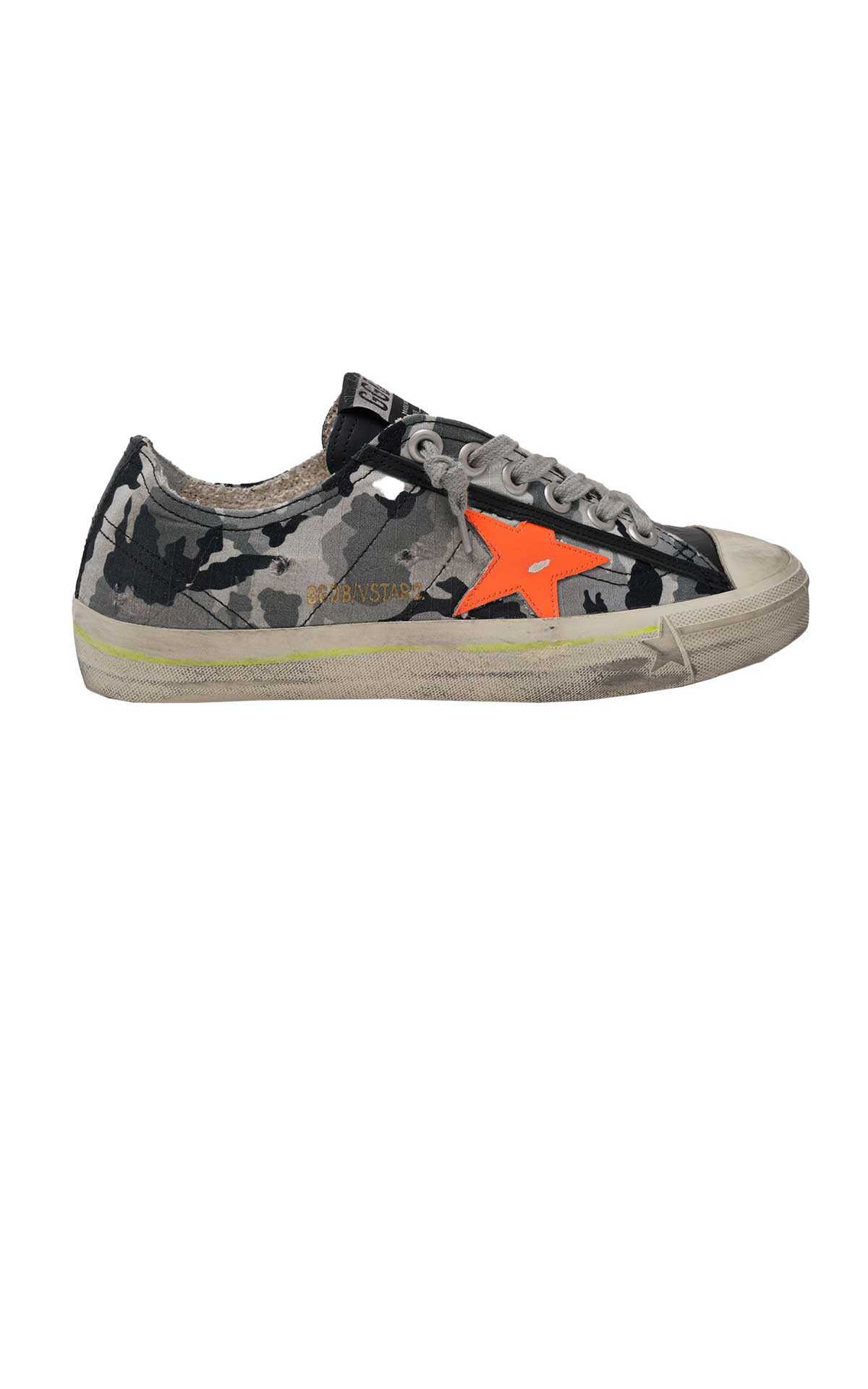 Golden Goose
V-Star 2 Camouflage Ripstop Upper Leather Star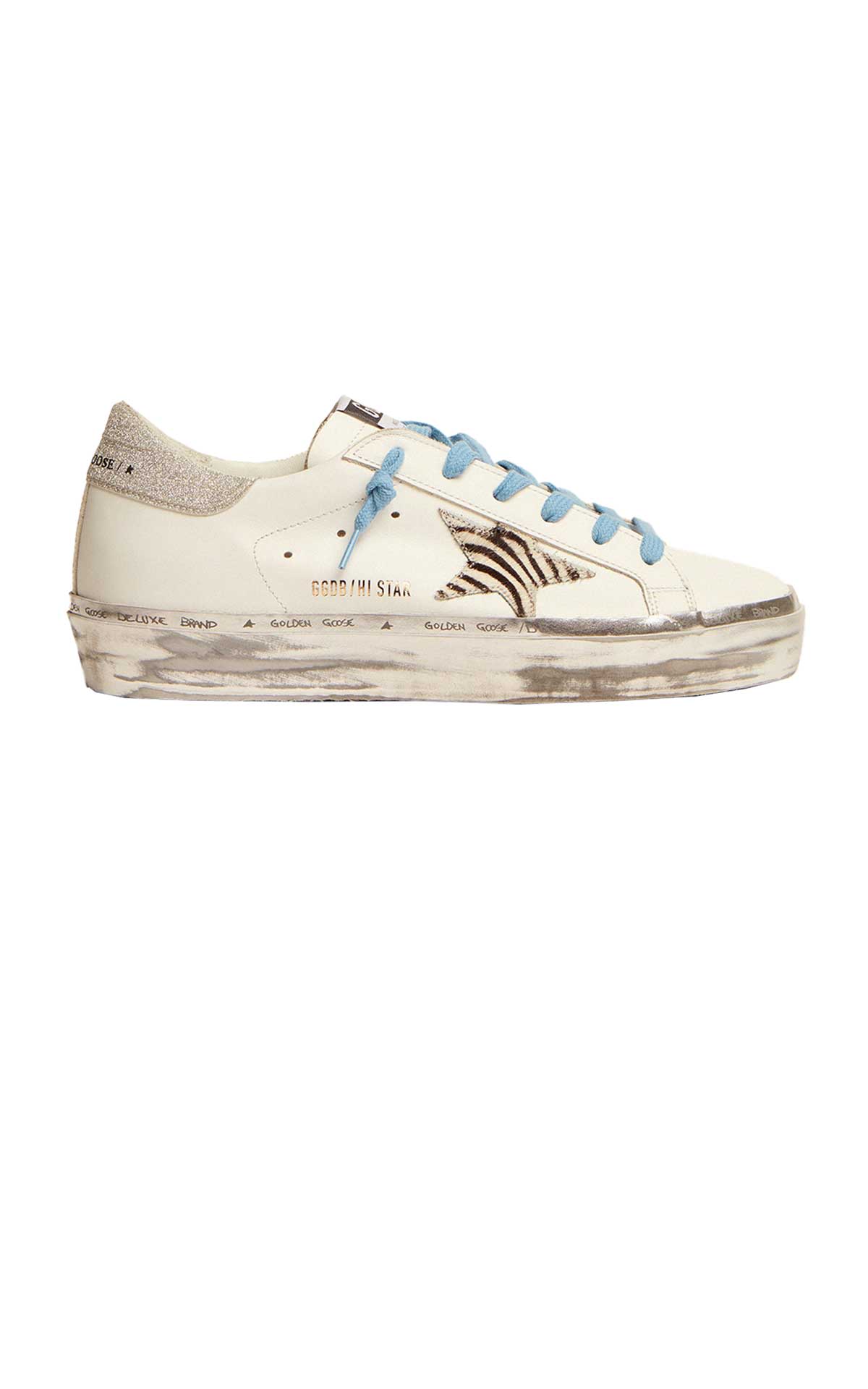 Golden Goose
Hi star leather upper zebra horsy star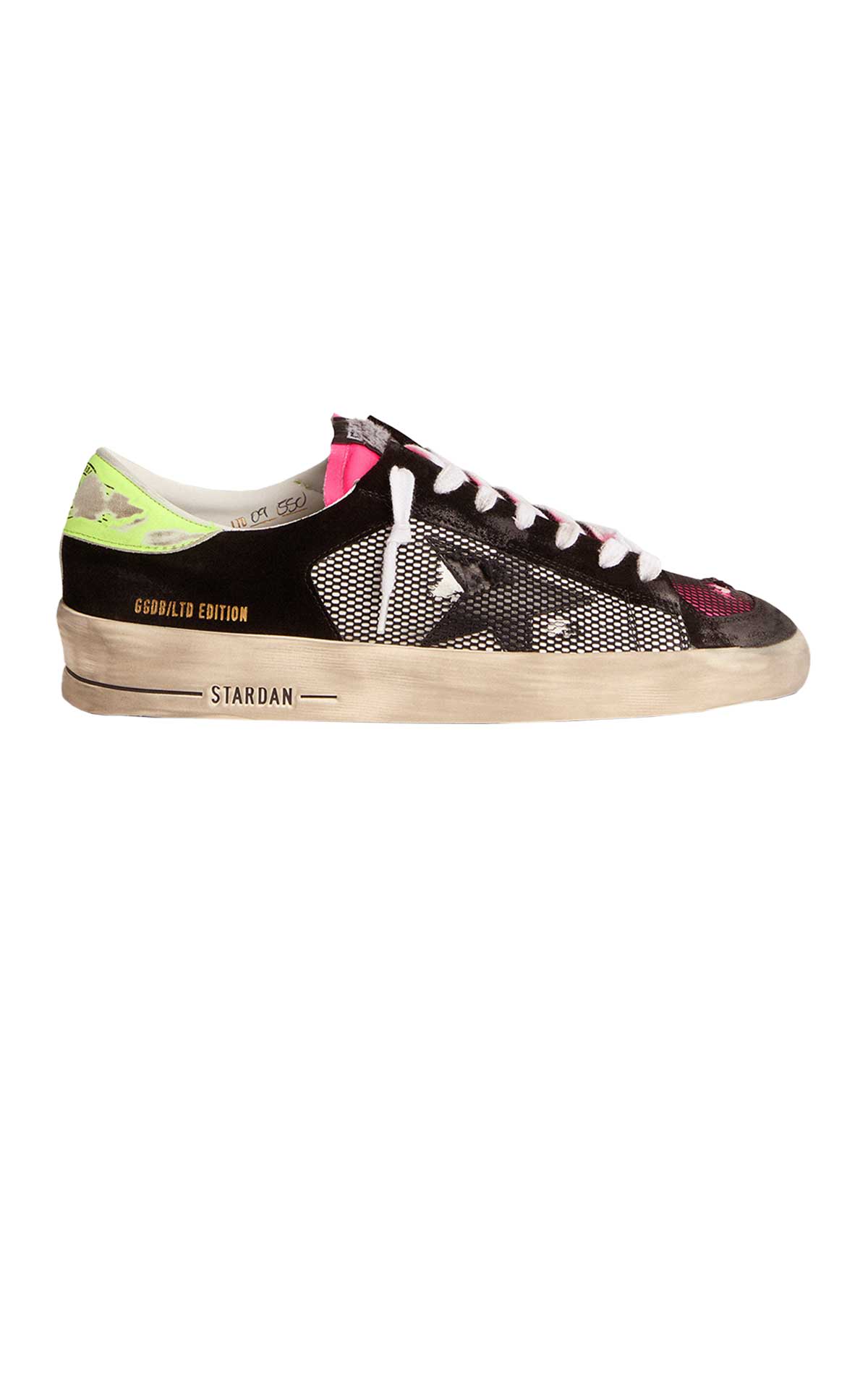 Golden Goose
Stardan suede and net upper leather star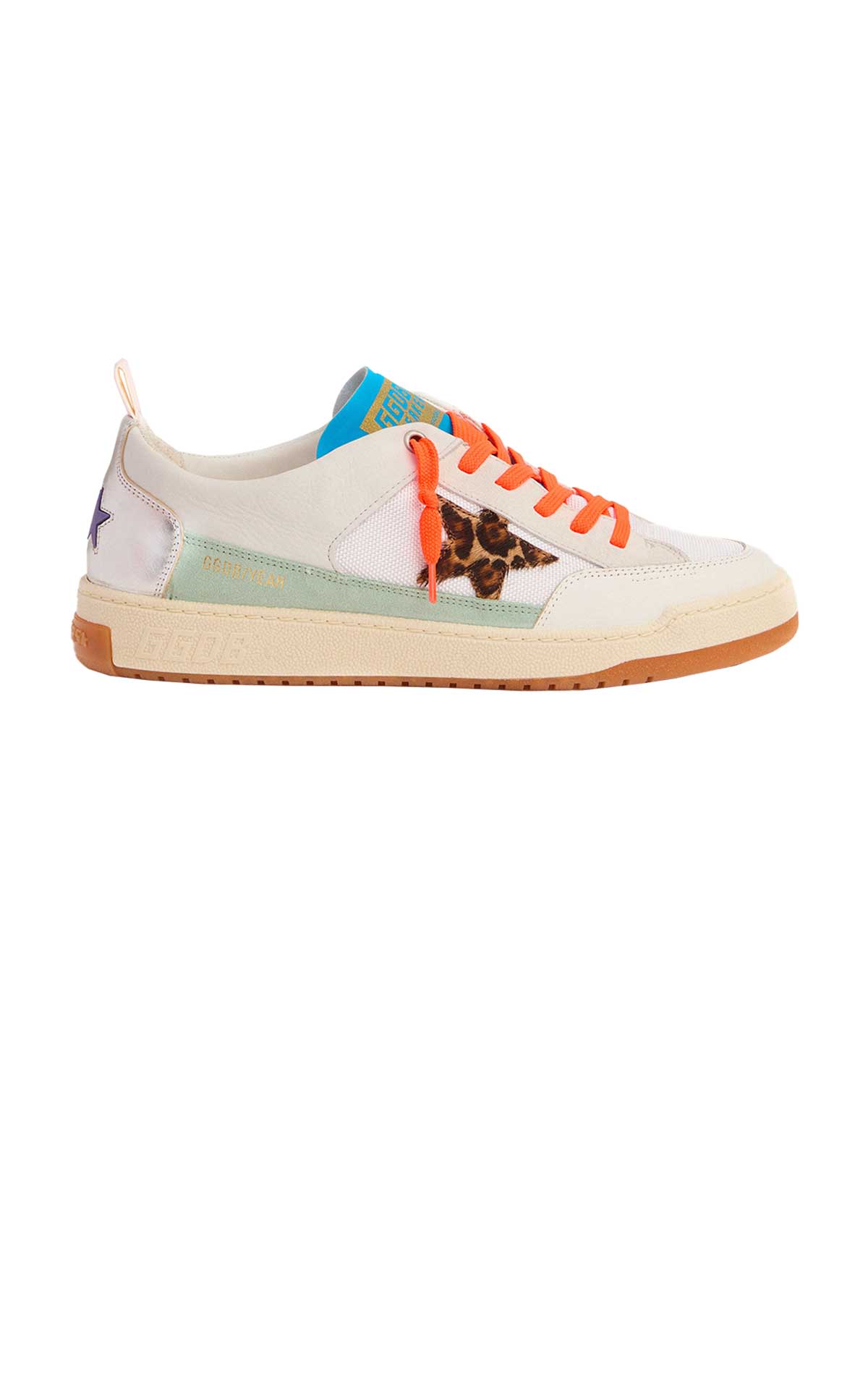 Golden Goose
Upper leopard horsy star
See something you like?
Shop the Village virtually and enjoy our brilliant brands direct to your door.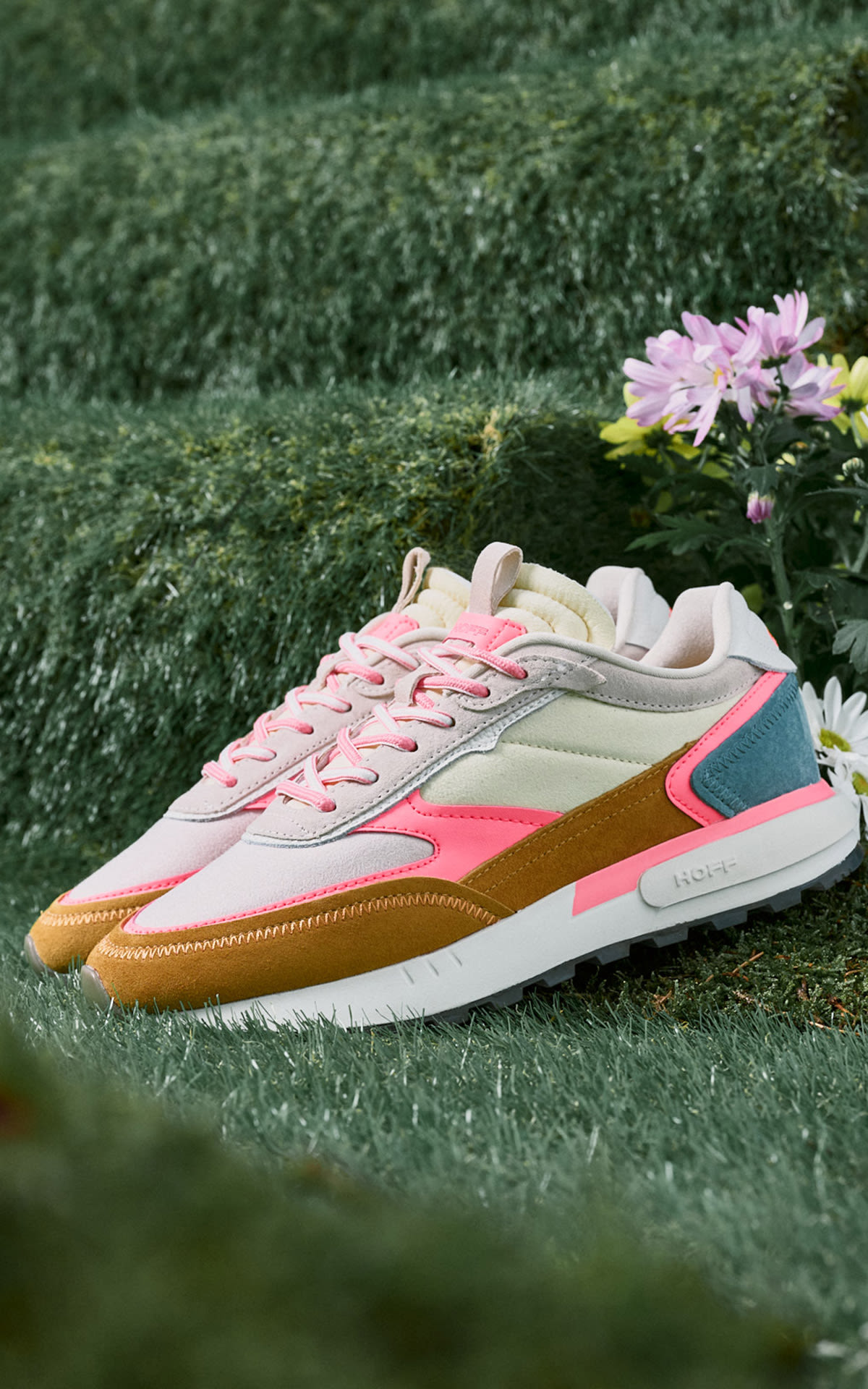 Globetrotters
Since its founding in 2017, HOFF has sought inspiration and diversity everywhere, bringing unique designs with a soul of their own for women and men. Visit the boutique in the Village for a journey of through the cities that inspire its designs: Seattle, Osaka, Quebec and Manchester, among others.
04 HOFF
The formula for the success of the Spanish brand's sneakers lies in their design. Created not for sports, but for casual wear, HOFF stands out for its base of neutral tones, combined with original colours and fabrics to create key day-to-day footwear. From the top influencers to comfort seekers, everyone has fallen at the feet of their unique designs inspired by cities around the world.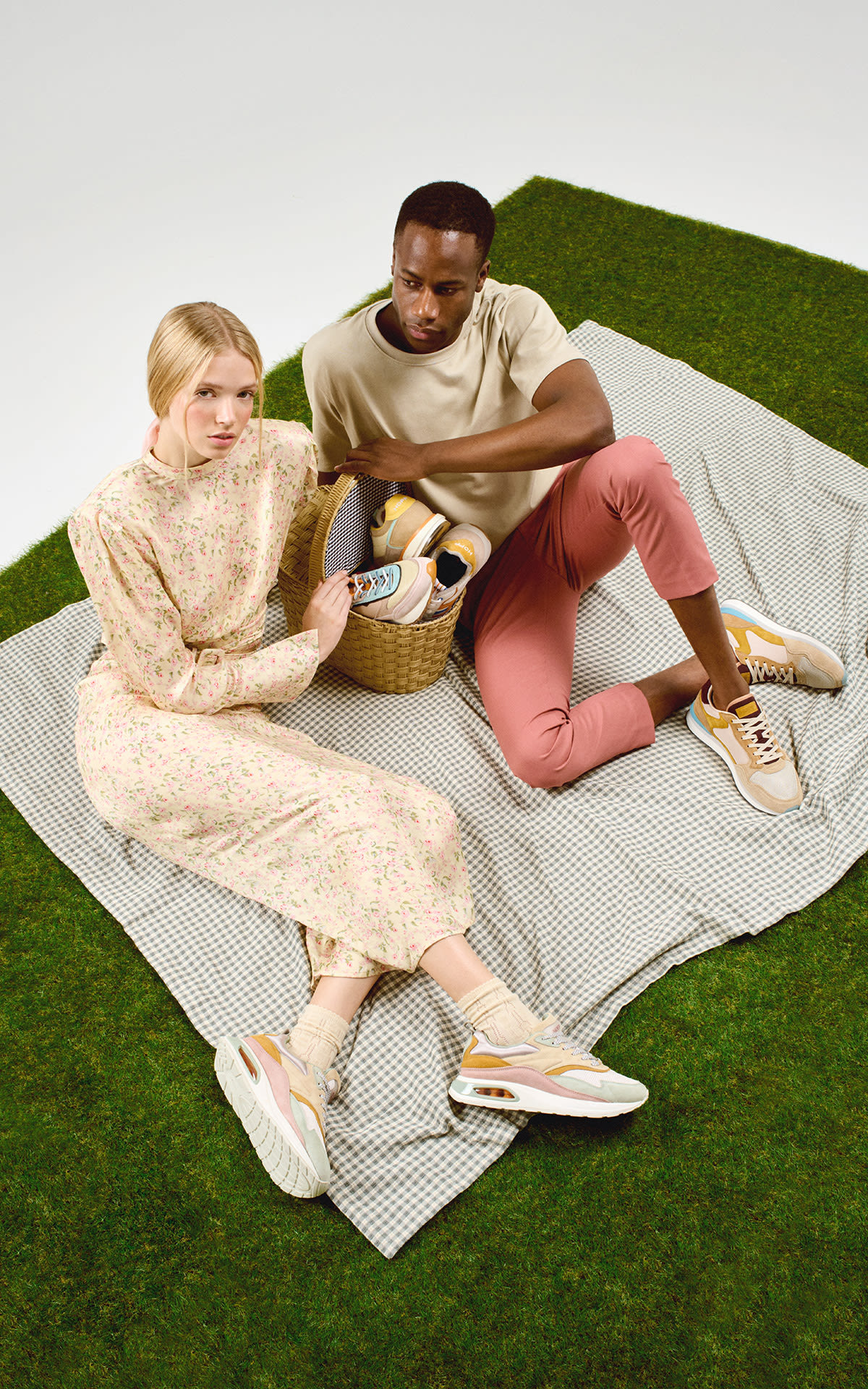 HOFF