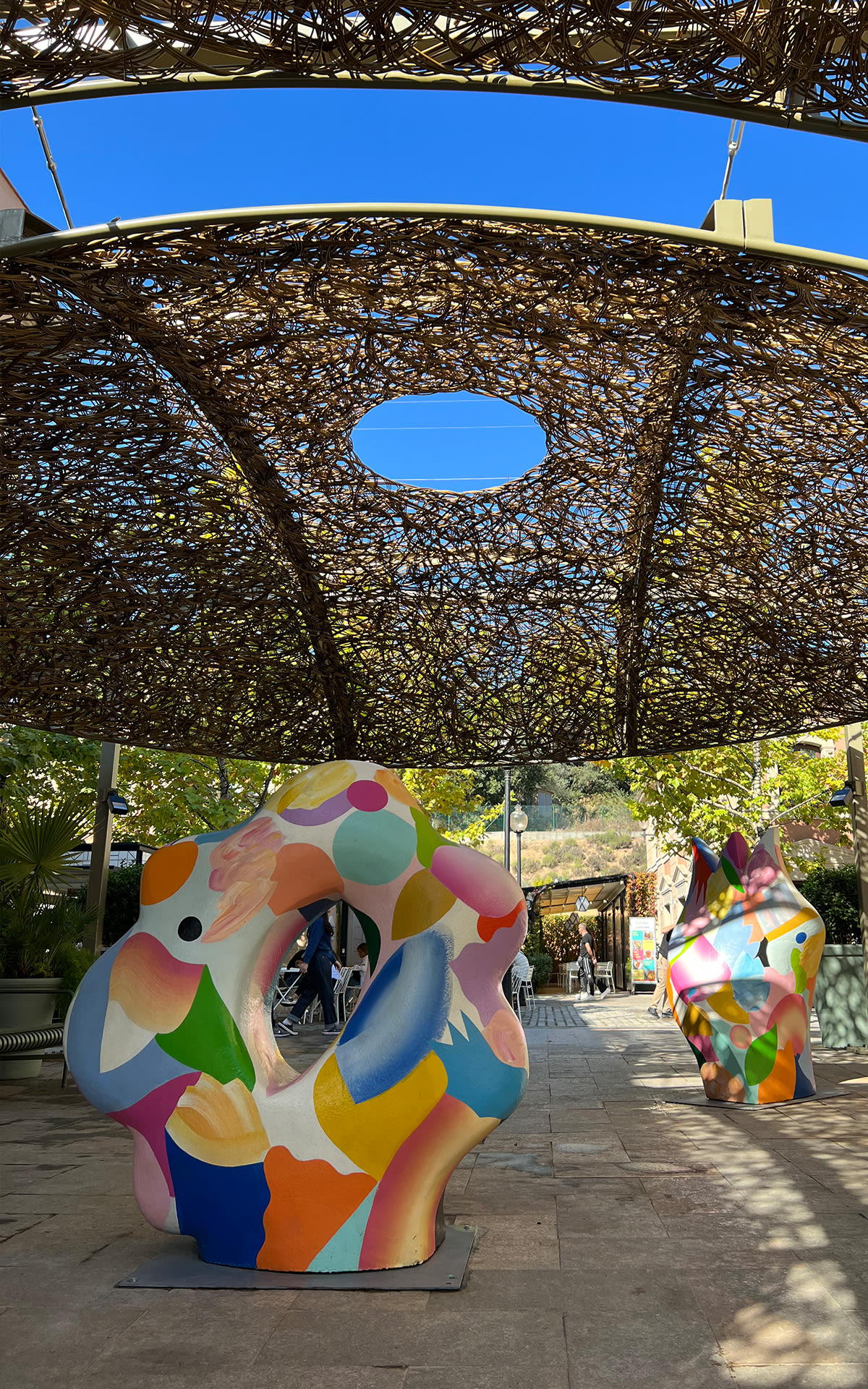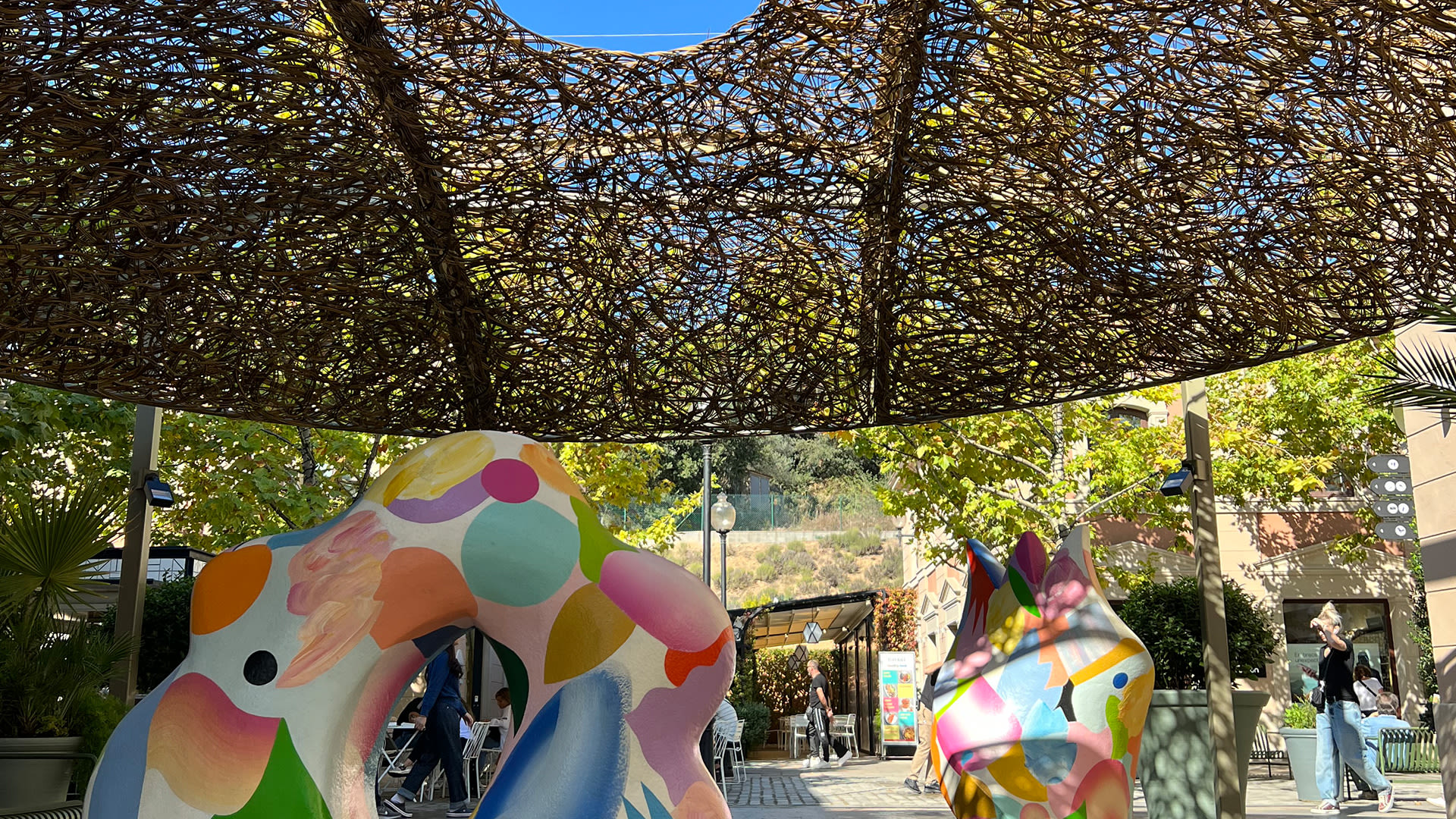 Under the shelter of Gianni Ruggiero's pergola, the dome is an ode to time and light. It's a tribute to exceptional craftsmanship and represents a commitment to sustainability, nature and local culture, giving shape to a unique space in the Village.
Renovating a space rather than demolishing it is a simple form of sustainability and is the leading concept of the new Village project, led by Gianni Ruggiero's architecture studio Toolstudio. "Our concept was to reuse the existing structure with ecological 'zero kilometre' materials", said Gianni Ruggiero.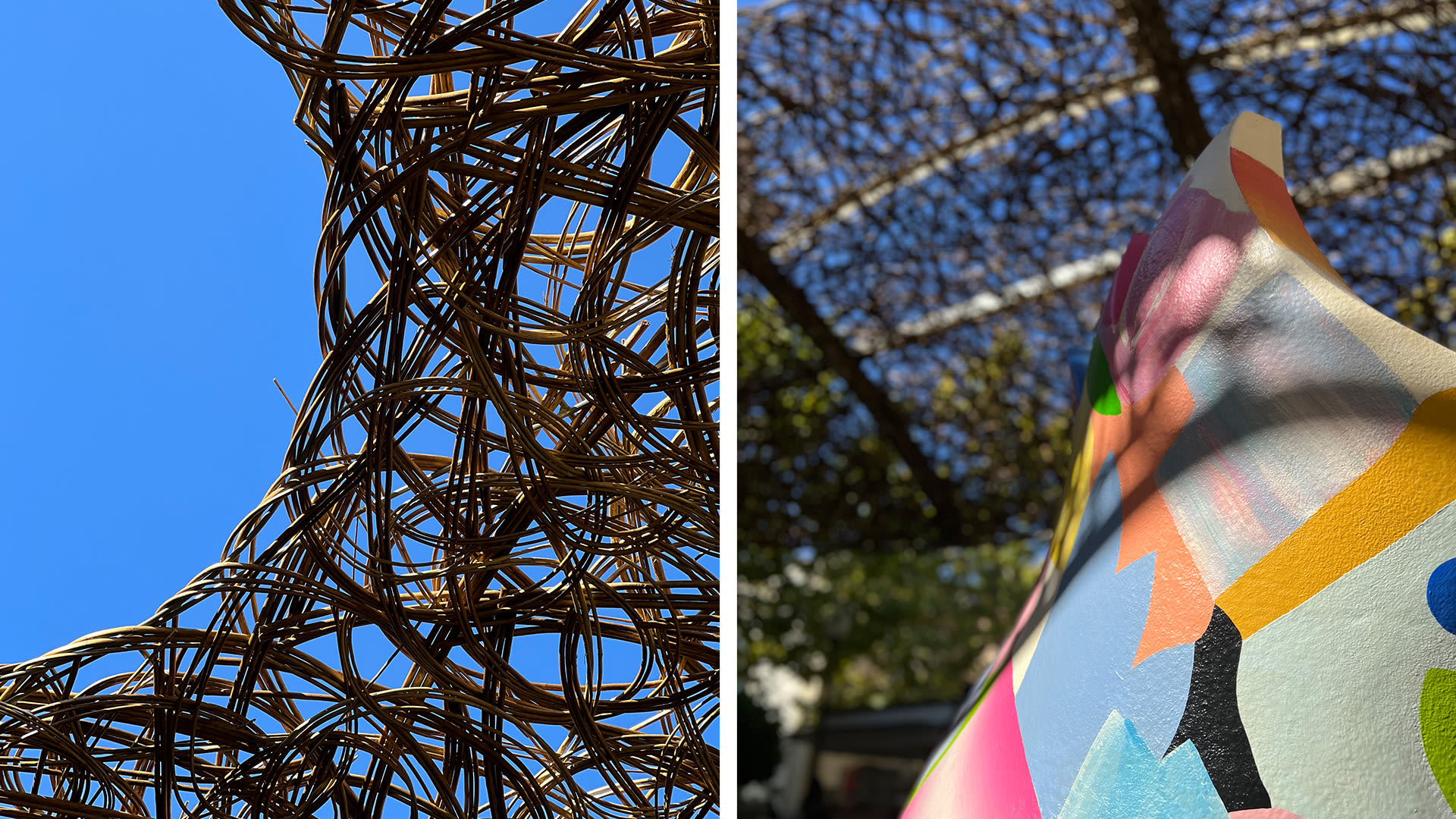 A dome in the air

"Designing a dome is a logical solution," says Gianni. In his imagination, he envisions innovative concepts – like Gaudí's perforated dome in Güell Palace – to take advantage of sunlight. "The dome provides the idea of shelter," he adds. Instead of simply supporting it on four pillars, Gianni decided to suspend it in the air. "It looks like it's levitating, and that's its magic."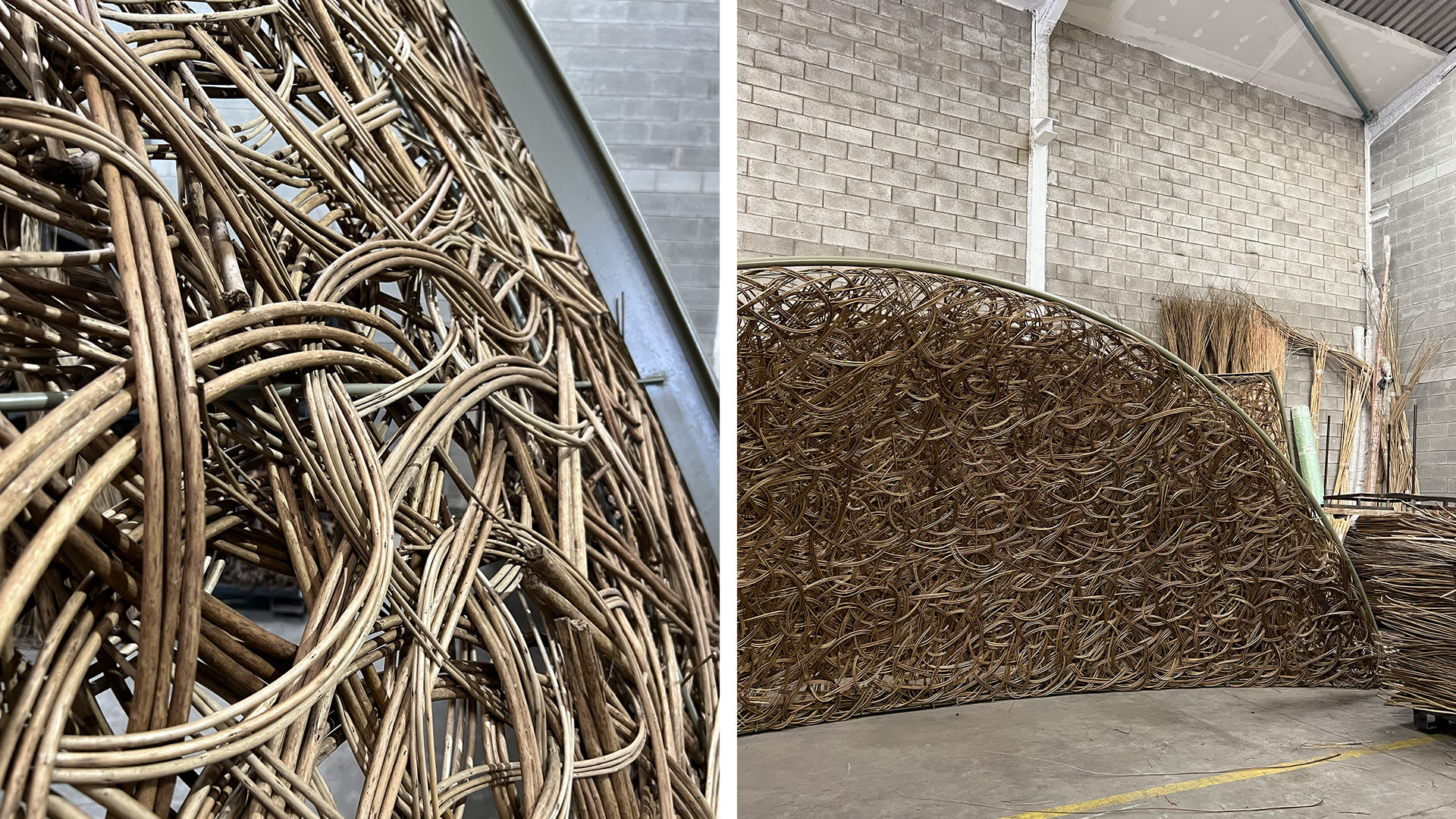 An ode to craftsmanship

The dome is hand-woven by Pont de Querós. Located in Sant Hilari de Sacalm, Vic, Pont de Querós is a studio-workshop that's committed to creating natural wicker installations. "Their work is handmade. They don't have a catalogue. Their product is never the same. The beauty's in visiting their workshop, touching the material, trying it out and imagining ideas", explains Gianni.
Natural philosophy

The Pont de Querós craftsmen say that this is the largest wicker dome. A material that, according to Gianni, inspires nature: "Even though wicker is a dead plant, the texture and aroma give it a natural feel".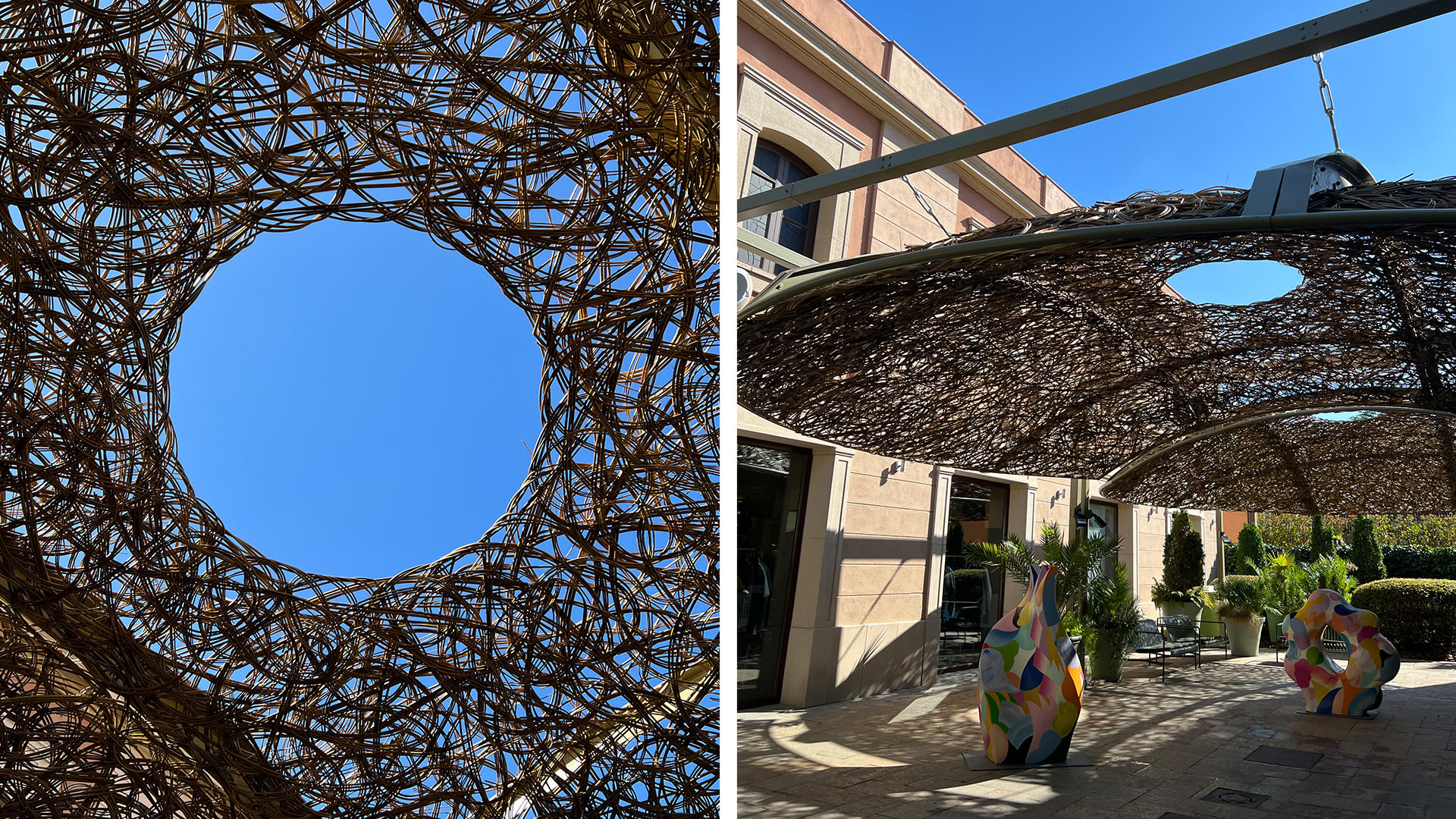 Creative mood board

There are two clear references in Ruggiero's work; architectural and natural. The architectural side takes us back to Ancient Rome and Brazil. The dome in part recalls both the central eye of the Pantheon and the suspended domes of 1960s Brazilian architecture. The natural element is showcased in the giant nest structure. "The beauty of the project is in the fact that it contains such opposing references", says Ruggiero.
Creation without haste

Exquisite craftsmanship requires patience. Wickerwork is a slow craft, at odds with modern industrial speed. Gianni said: "While the blacksmith took three weeks to create, weld and paint the metal structure, the wickerwork took two months." When explaining why the process much slower, he explained: "we discarded the idea of having two workers braiding the material to speed up the process because the result wouldn't have been the same. Each craftsman puts his own stamp on it." In this, Gianni's respect of the natural process also showcases an understanding of sustainability.