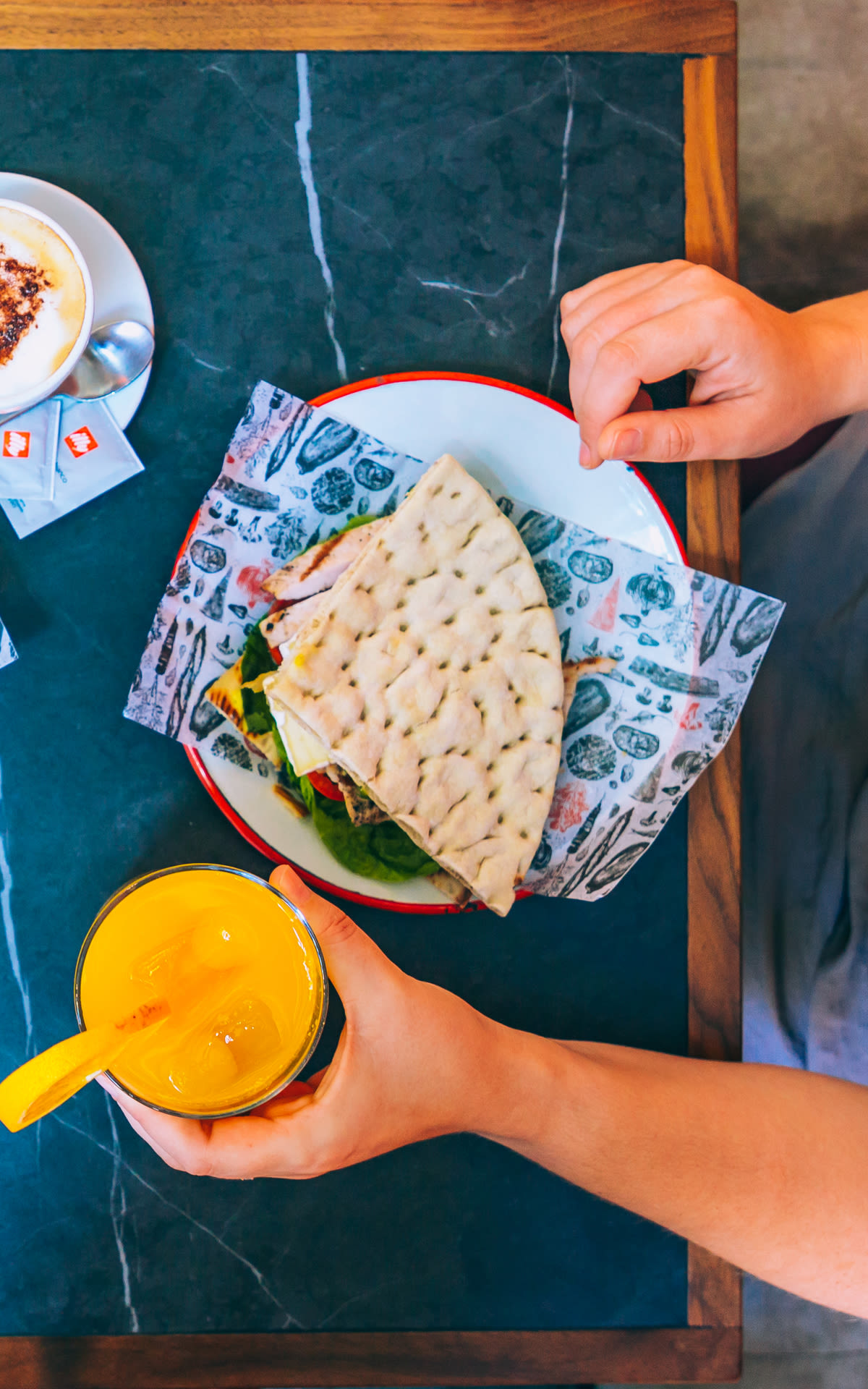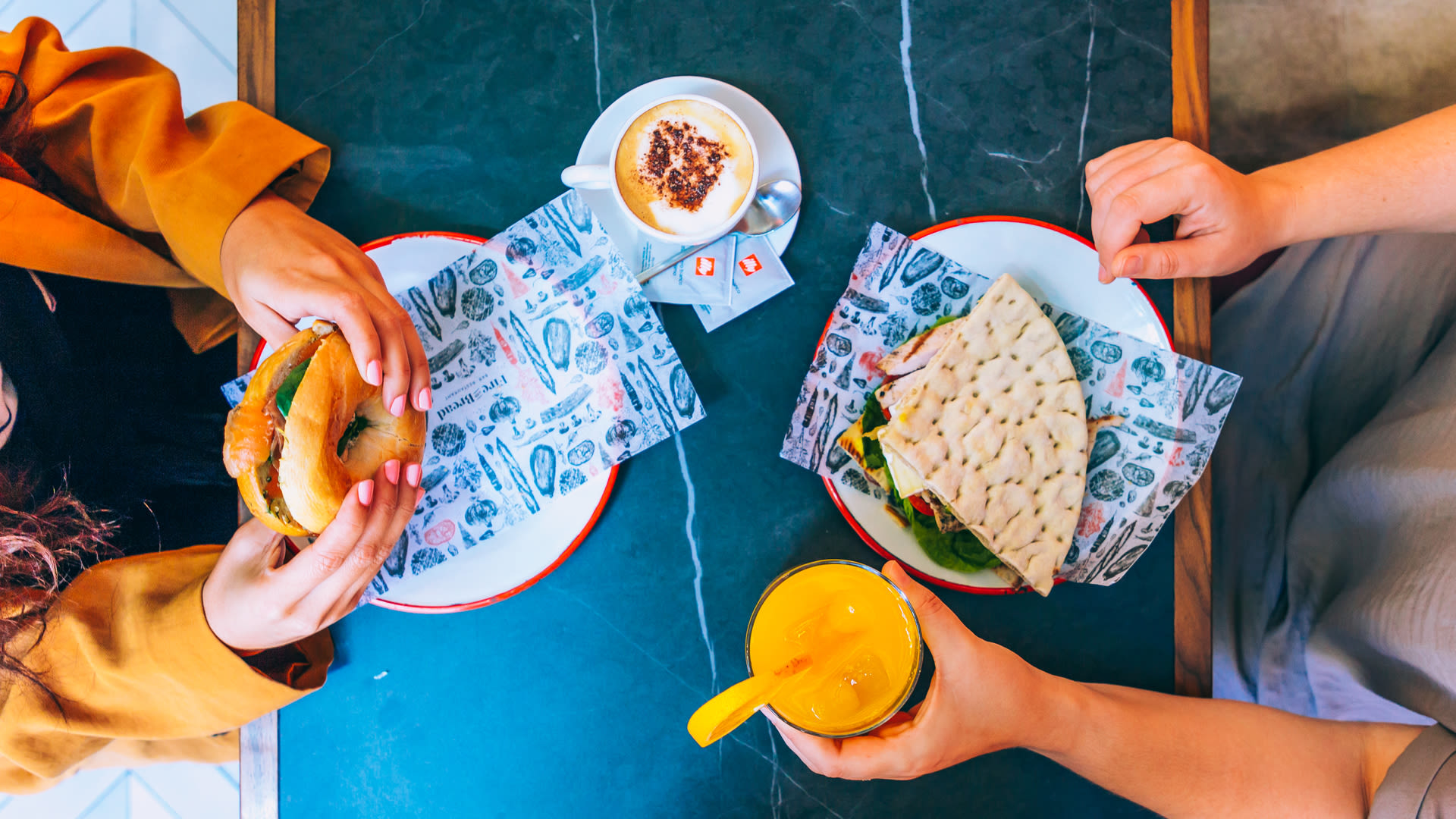 A food-lover's tour of La Roca Village
Early bird or night owl? Whether you want to enjoy breakfast before the boutiques open or indulge in a last-minute dinner as the sun goes down, there's plenty of time to shop and dine at one of the Village terraces. Our dining venues (for those who love food as much as fashion) open first thing in the morning and don't close until dusk. From tranquil breakfast bites to serene sunset dining, discover the flavours of La Roca Village with a culinary day out.
9 am – Breakfast at Pasarela
Breakfast time in the Village – when the sun is still low – is the best time to enjoy a bite to eat in complete calm, with the Village's beautiful scenery and a soundtrack of birdsong to accompany you. On the Pasarela terrace you can fuel up for the day with local flavours and something to suit every need: get your coffee fix, enjoy a sweet treat, grab a sandwich on the go, or simply sit down and slowly enjoy a delicious start to the day.
11 am – Coffee break with Starbucks®
The Starbucks cup has become an iconic accessory for fashion lovers and influencers alike. Grab yours and enjoy fresh drinks including the iced caramel cloud macchiato, matcha tea latte with roasted coconut, smoothie (be sure to try the delicious Vitality blend), frozen tropical mango and more. Indulge and refresh yourself with this wide selection of drinks while you stroll through the Village.
12 pm – Flexitarian brunch at Flax & Kale Street
Flax & Kale Street's mission is to "Improve people's lifestyle to make a happier and more sustainable world", and we can't recommend trying brunch at this healthy fast food pop-up enough. Discover unique combinations such as the homemade bagel with young coconut bacon and mascarpone and plant-based cheddar; free-range eggs with mushrooms, feta cheese, spinach, carrot and tomato baguette and cold-pressed juices. The options are as delicious as they are nutritious, and are sure to make your friends green with envy when you share your foodie snaps on your socials!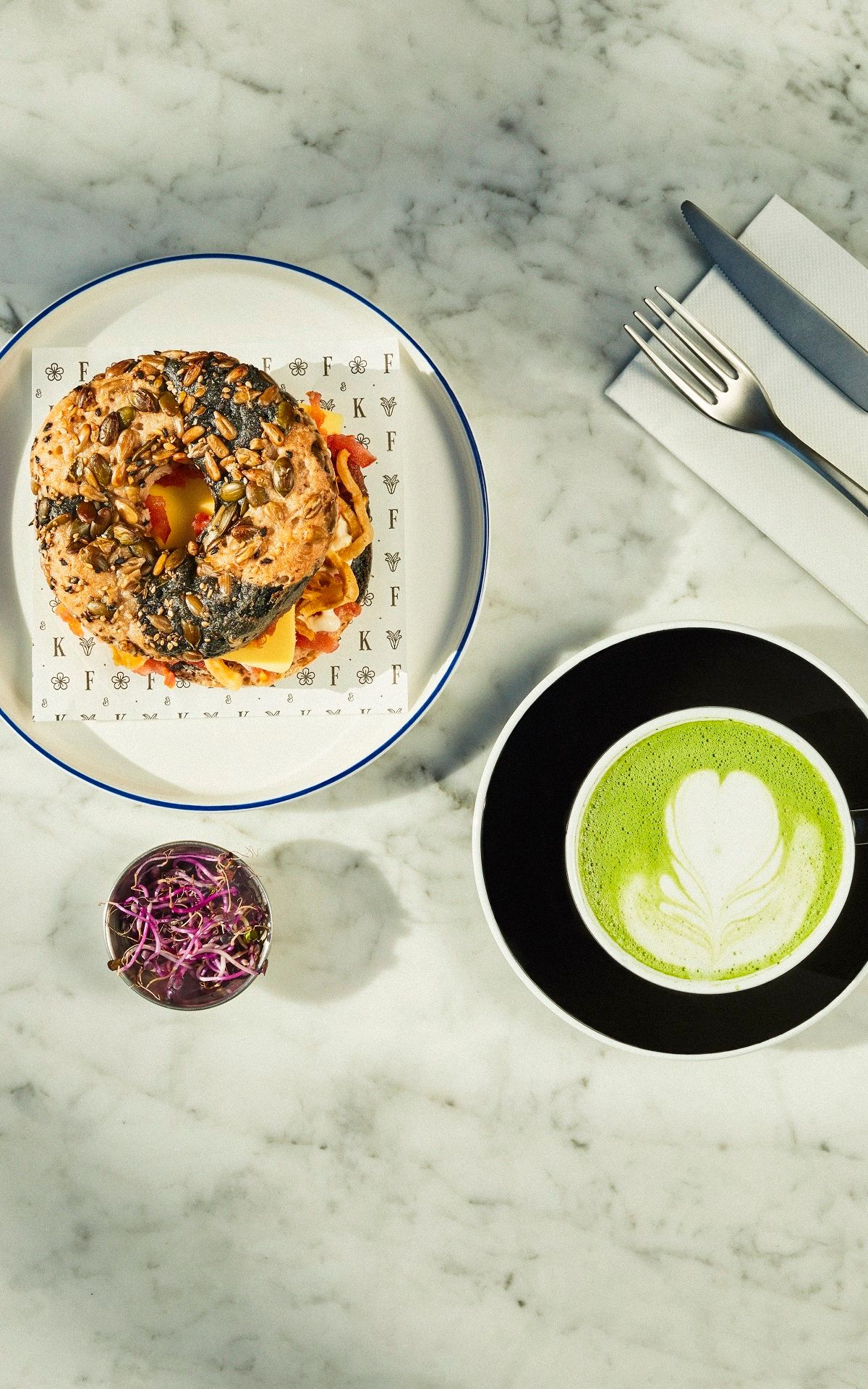 2pm – Lunch at Mordisco
The green garden terrace at Atmósferas Mordisco is a haven of fragrant vines and flowers, where haute cuisine is served under the shade of a picture-perfect pergola. Visit the restaurant and sample innovative appetisers and entrées, such as steamed mussels with martini and cheese, or beans with smoked salmon, broccoli, and grated egg yolk; or try dishes such as clam rice, squid and shrimp or charcoal entrecôte with baby potatoes and more from the team behind Barcelona institution Mordisco.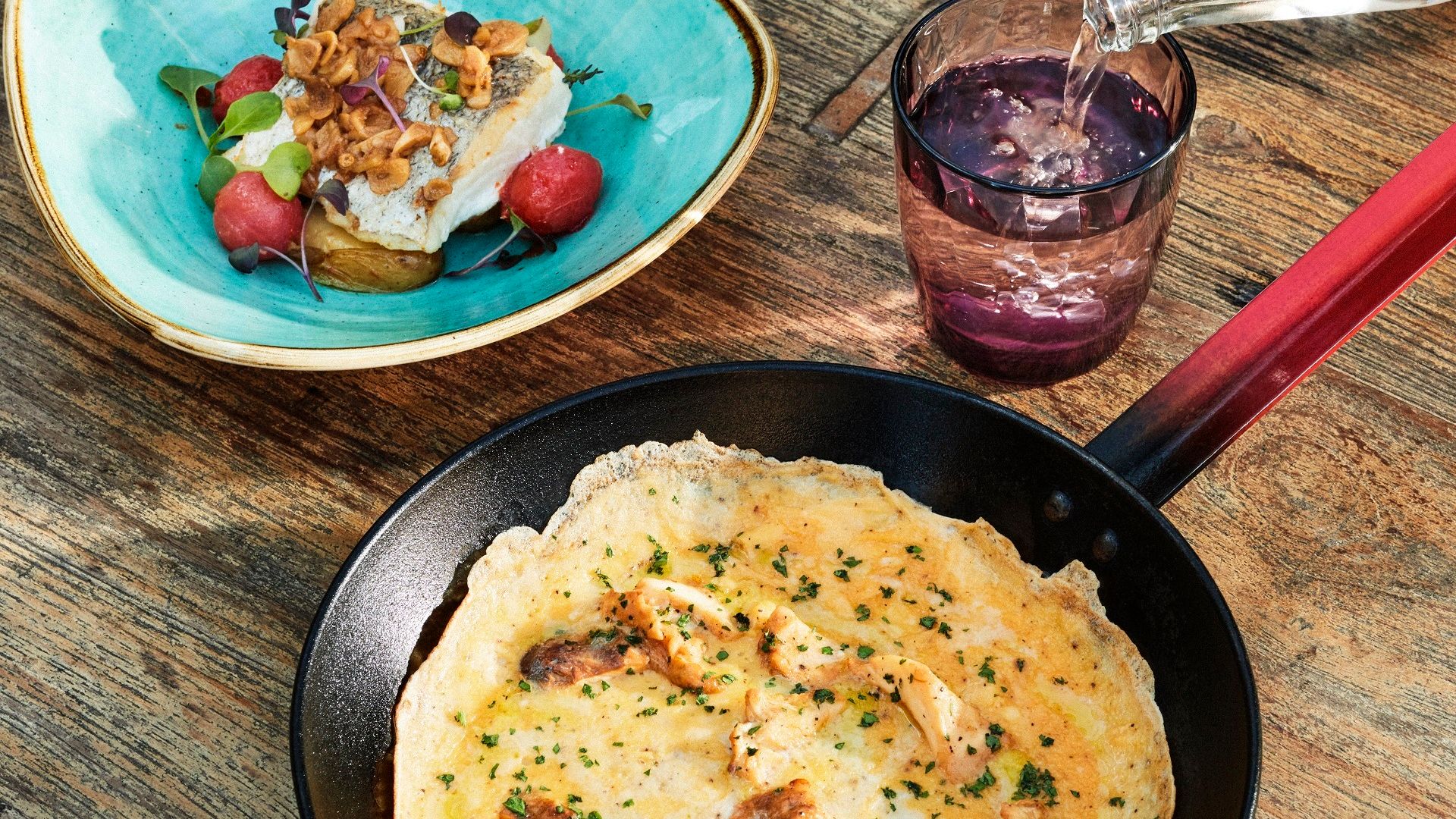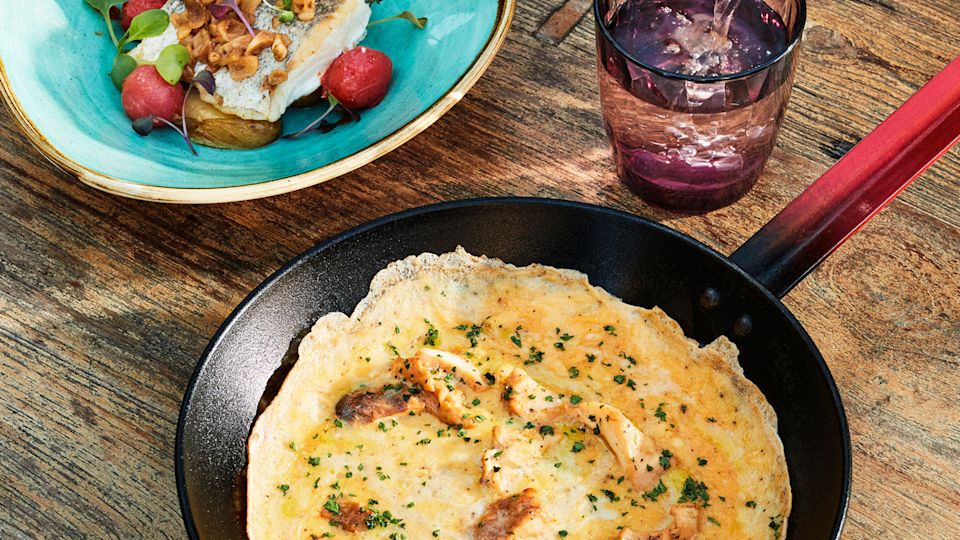 Travel through gastronomy with Rosa Esteva
Rosa Esteva, owner of Mordisco and Atmósferas Mordisco restaurants and ideologist of the Tragaluz group philosophy, accompanies us on a personal tour of the best tables and tastes of six exceptional restaurants, from Girona to Barcelona.
Discover more
4 pm – Stay cool with the Popsicles & Ice Rolls pop-up
Ice cream season is upon us, and our popsicles and ice cream pop-up is certainly worth a pilgrimage for those with a sweet tooth. Forest fruits, matcha tea, mint, strawberry, pineapple are just some of the healthy (and delicious) ingredients on offer, to which you can also add a range of toppings. These colourful combinations are sure to get some serious Instagram likes. Fancy something a little different? The pop-up's Thai-style ice rolls (or rolled ice creams) are served in the form of a flower – pretty sweet!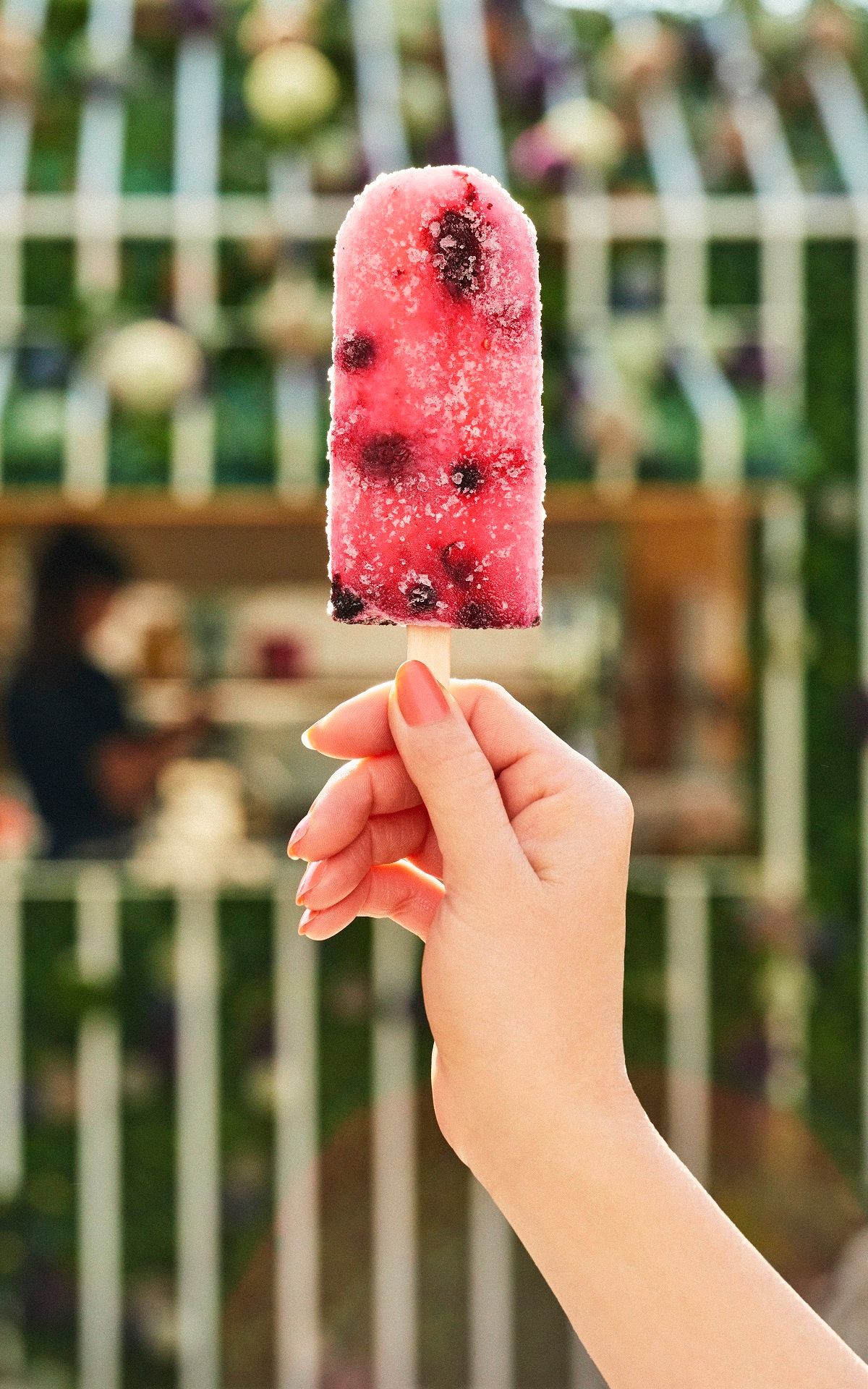 5 pm – Tapas at Andreu
Enjoy nibbles outdoors in good company at Andreu, an oasis of Mediterranean character that delights with its delicious tapas. Start with the secallona sausage 'thimbles' alongside some 'l'avi Andreu' spicy olives. Next, tuck into the tête de moine cheese 'flowers' and a glass of wine or two. For a light bite to take away, don't miss the restaurant's famous gourmet sandwiches.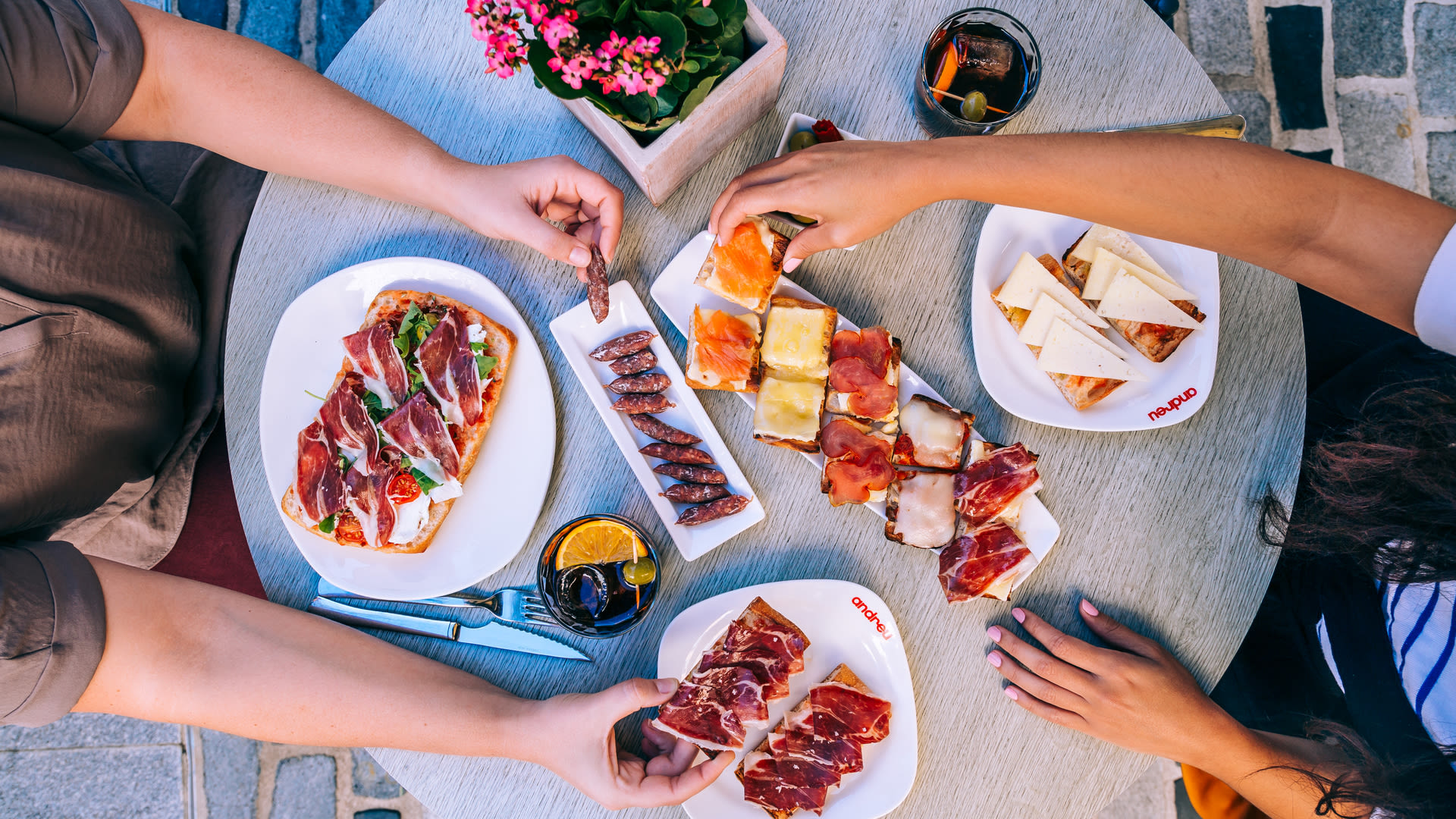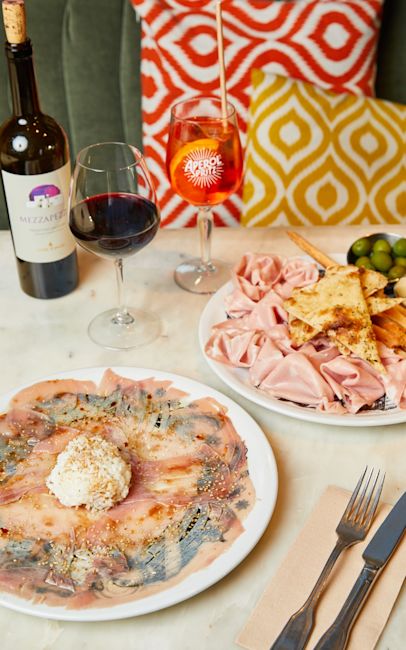 Discover our restaurants
Choose from a range of palate-pleasing options to suit your every want and need.
See all restaurants
8 pm – Gourmet dinner (and sunset) at Mori
Backed by Barcelona's Parco restaurant, Mori, the Village's Japanese restaurant, which specialises in sushi and sashimi, is the perfect choice for dinner after a busy day of shopping. Sit inside and enjoy Mori's exquisite decor, or take to the terrace to dine surrounded by camellias and hibiscus. If you like to enjoy a late dinner there are also takeaway food options, so you can savour gyozas, tartares, makis, niguiris, shitakes and more from the comfort of your living room.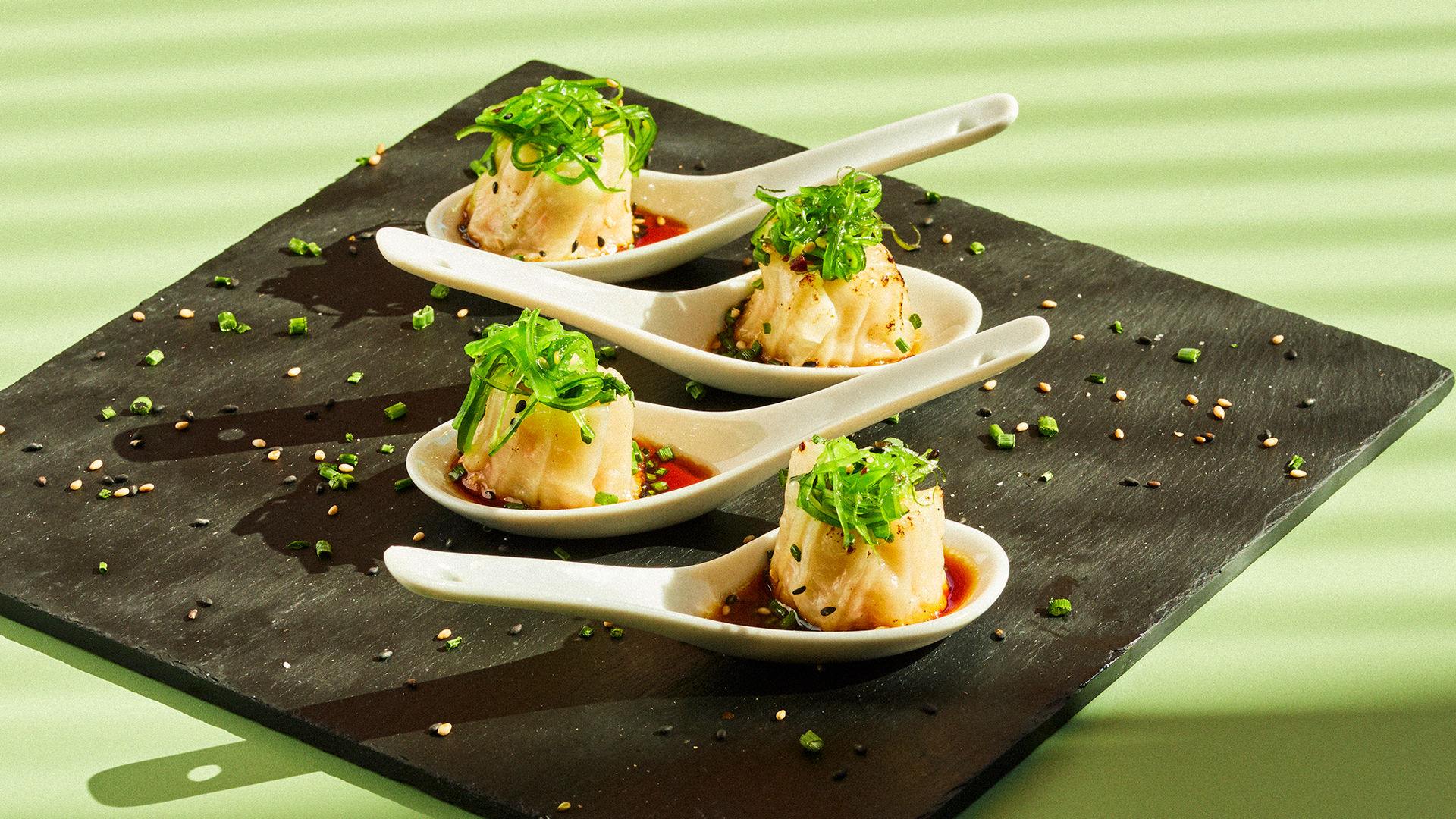 Discover how to throw a very merry flexitarian holiday feast

This holiday season, we're rethinking our traditions. Teresa Carles, of flexitarian restaurant Flax & Kale, shares her favourite vegetarian, vegan and flexitarian recipes.

Discover the recipes

比斯特购物村欢迎您

行程安排、礼宾服务等实用信息一览及《安心购物指南》

如何抵达购物村