Winter in the City of Light
Travel guide • ٢٩ نوفمبر ٢٠٢٢ •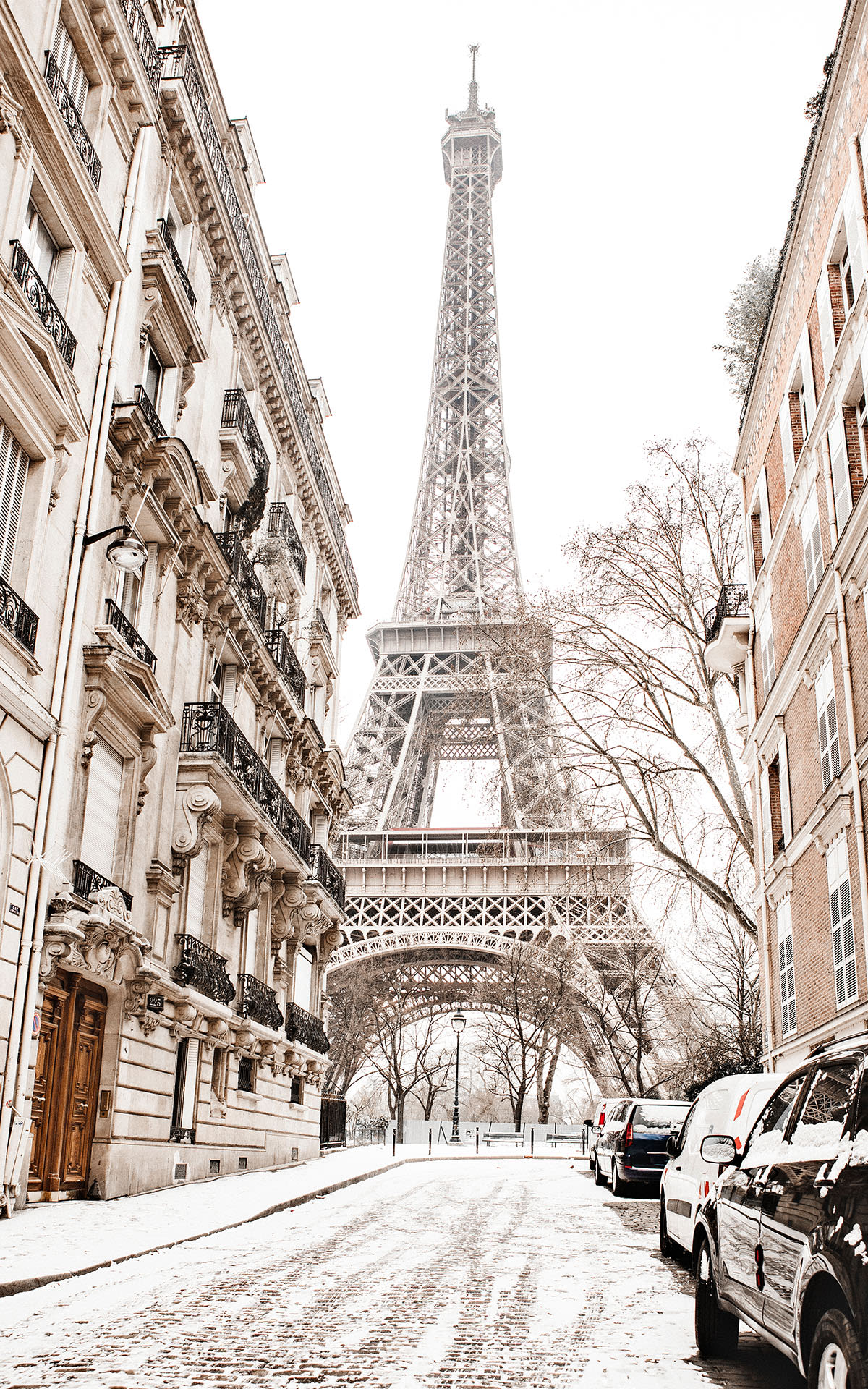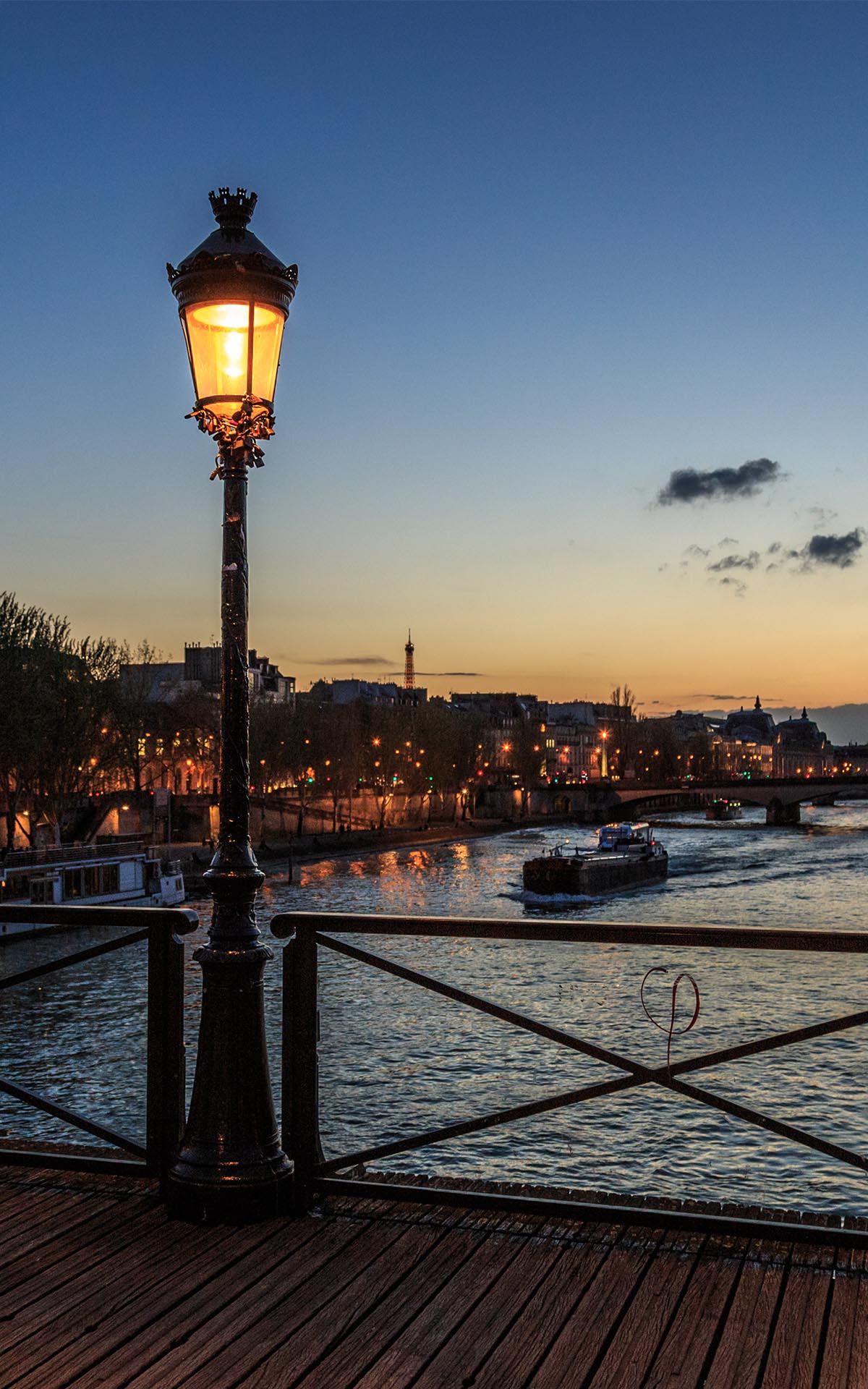 With postcard views, twinkling lights and cobblestoned streets, come the winter season, there's nothing quite like the sparkle and allure of an evening in Paris. We joined model Elise Hoogerdijk for the best bits…
To see
Bridges, churches, fountains and monuments sparkle, illuminating each of the avenues of the French capital. After dark, head straight to the Eiffel Tower, where more than 20,000 twinkling lights line the famous landmark. Or for a truly memorable night, take a romantic cruise along the Seine and marvel at sights such as the Pont Alexandre III – considered one of the city's most beautiful bridges.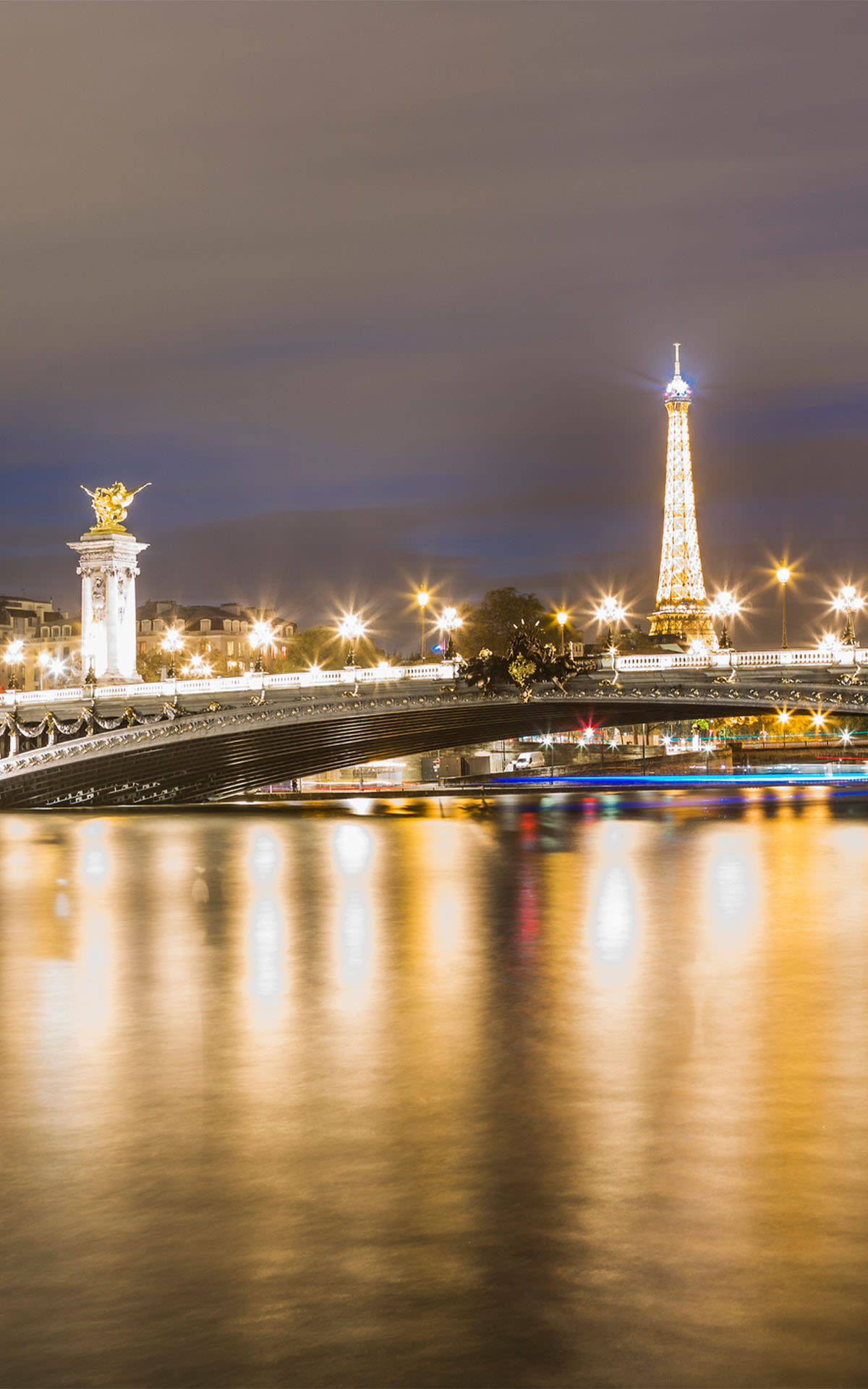 Shimmer, shine, sparkle
Claudie Pierlot
Amelia boots
TOP TIP
Stop at rue Saint-Domonique and watch the Eiffel Tower's stunning light display illuminate the night sky. This elegant pair of boots make the perfect companion for exploring.
Stop at rue Saint-Domonique and watch the Eiffel Tower's stunning light display illuminate the night sky. This elegant pair of boots make the perfect companion for exploring.
Yves Salomon
Sequin fabric top
DON'T MISS
Travel just 40 minutes from the city and celebrate the start of a new year at La Vallée Village. This winter, the open-air shopping destination is filled with new arrivals, cosy homeware must-haves and luxurious beauty treats to ease you into 2023.
To do
When the sun goes down, watch the city come alive. Choose from a host of activities, all set in the heart of the city, so you're never far from a cosy bar to dive into. From visiting the Louvre by night or a caberate at the Moulin Rouge to a spectacular concert at Sainte Chapelle or Palais Garnier, there's no escaping the magic here.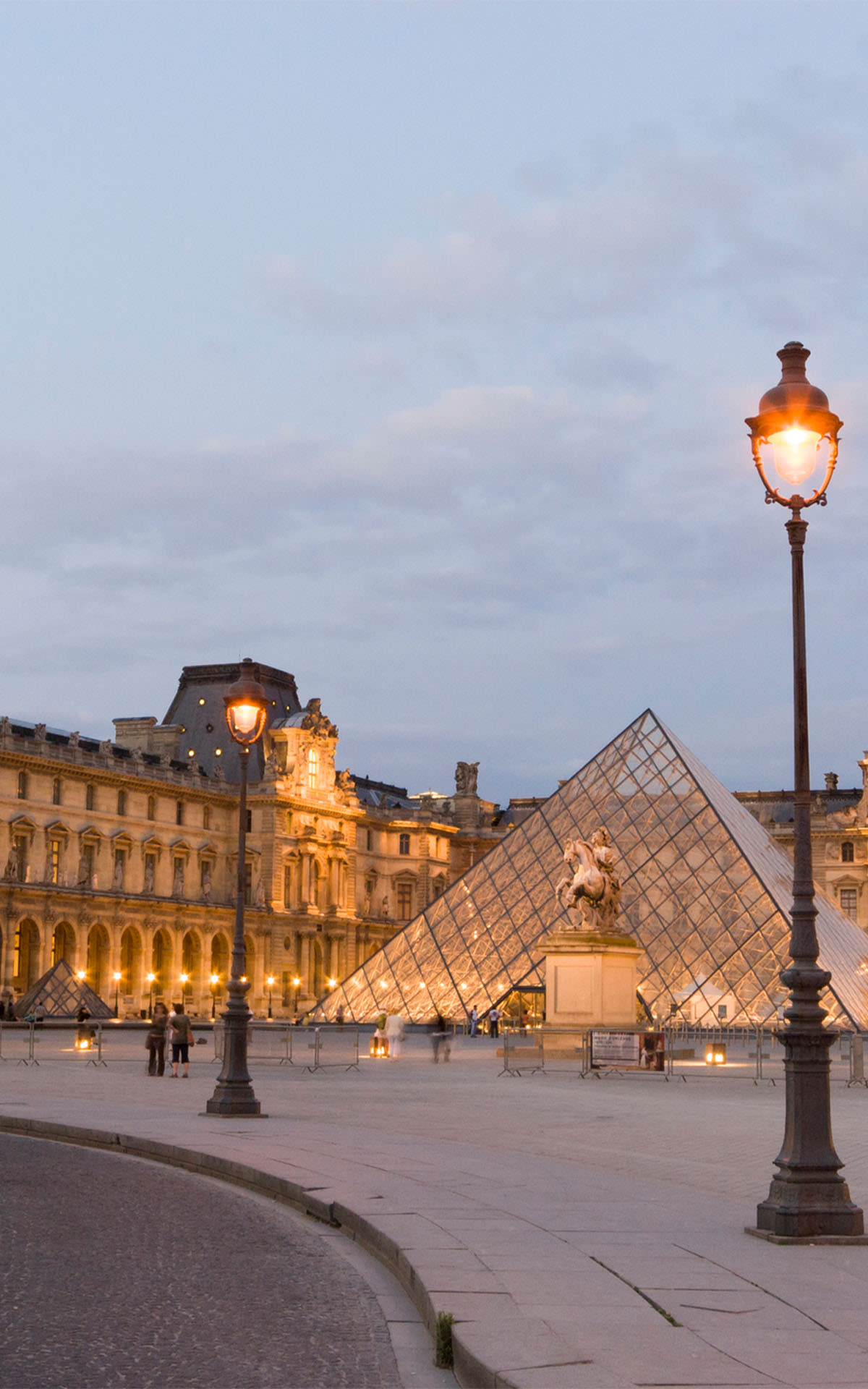 A spot of culture at the Louvre
Get the look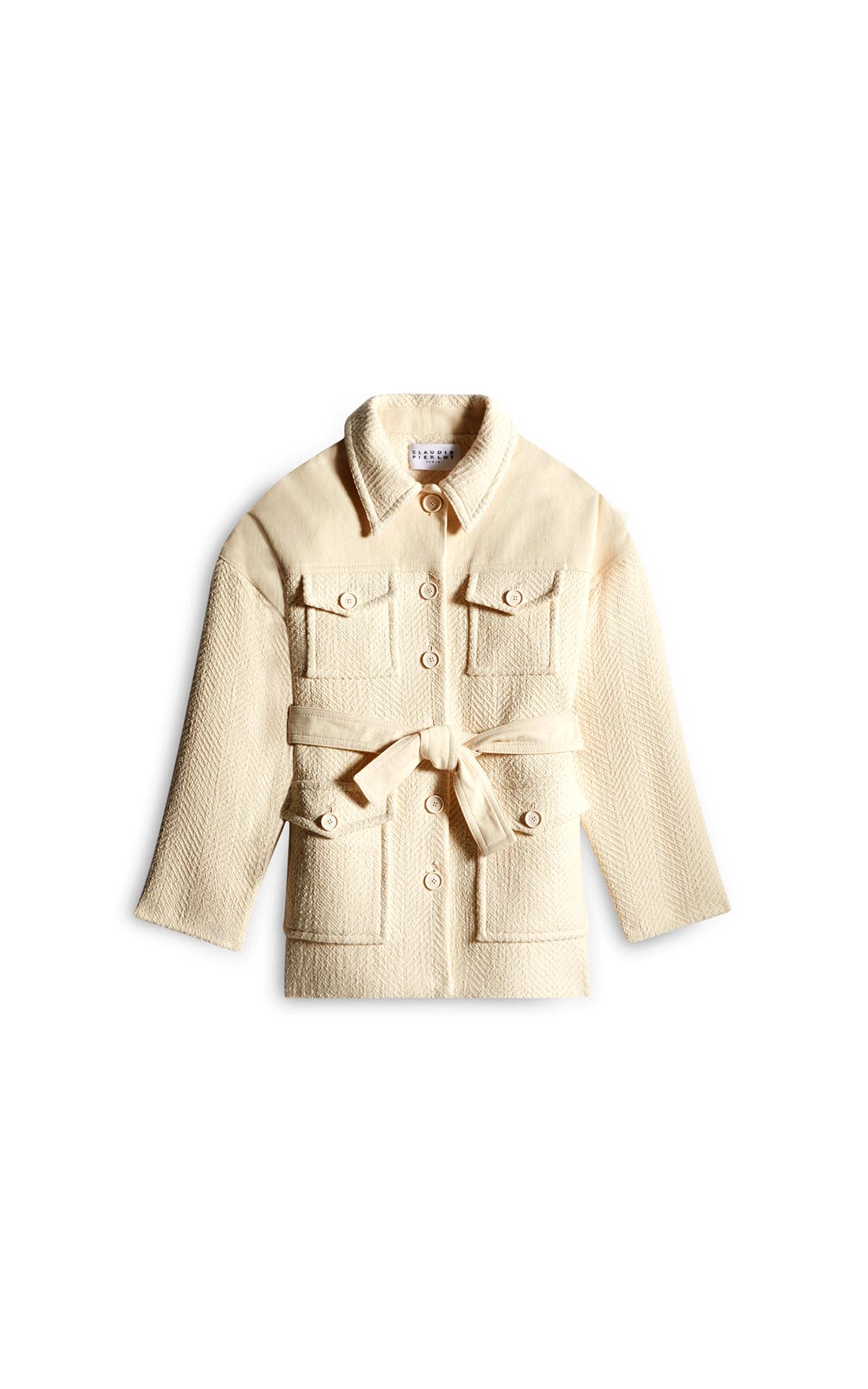 Claudie Pierlot
Wrap around jacket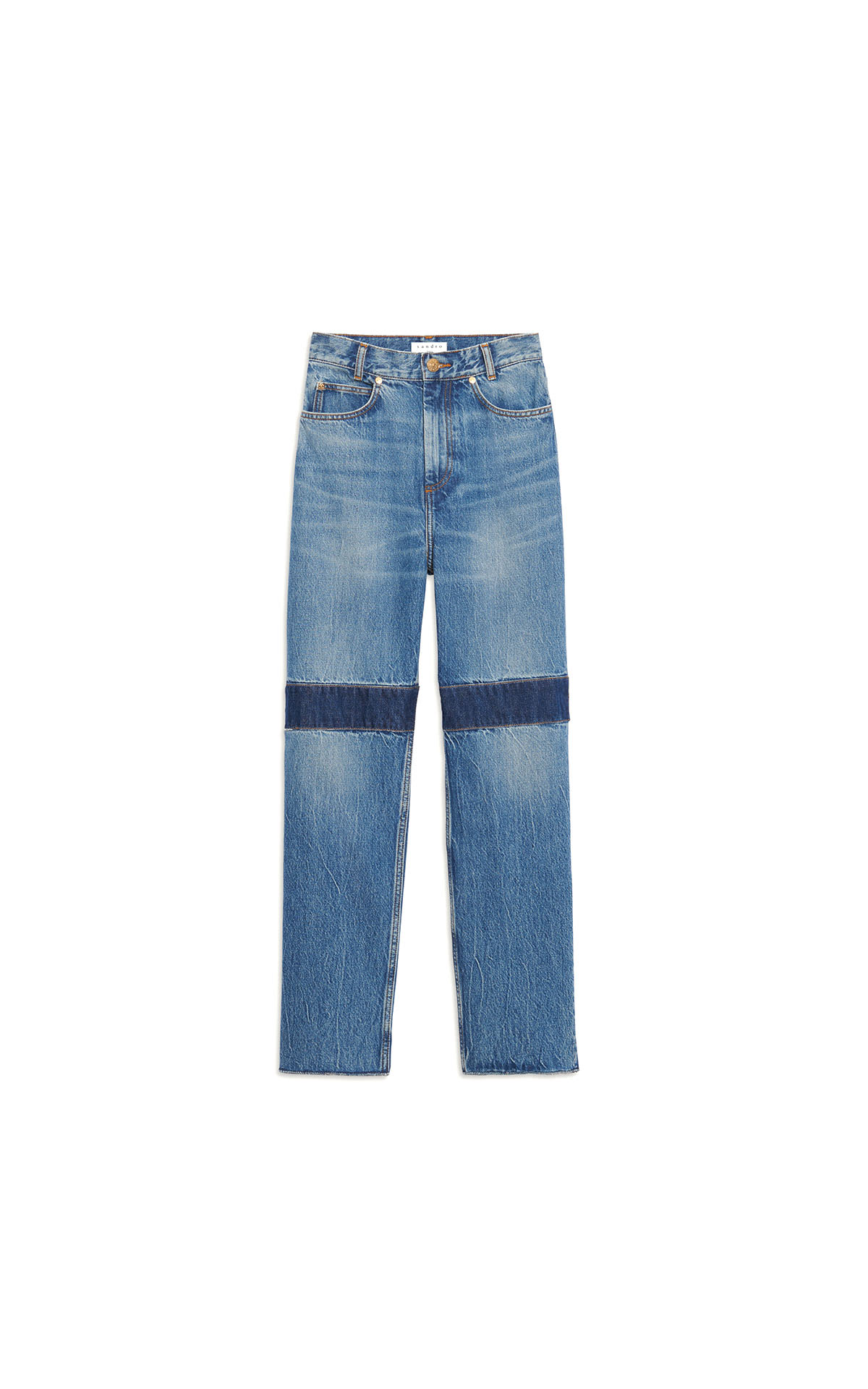 Sandro
Jeans with contrasting knee patches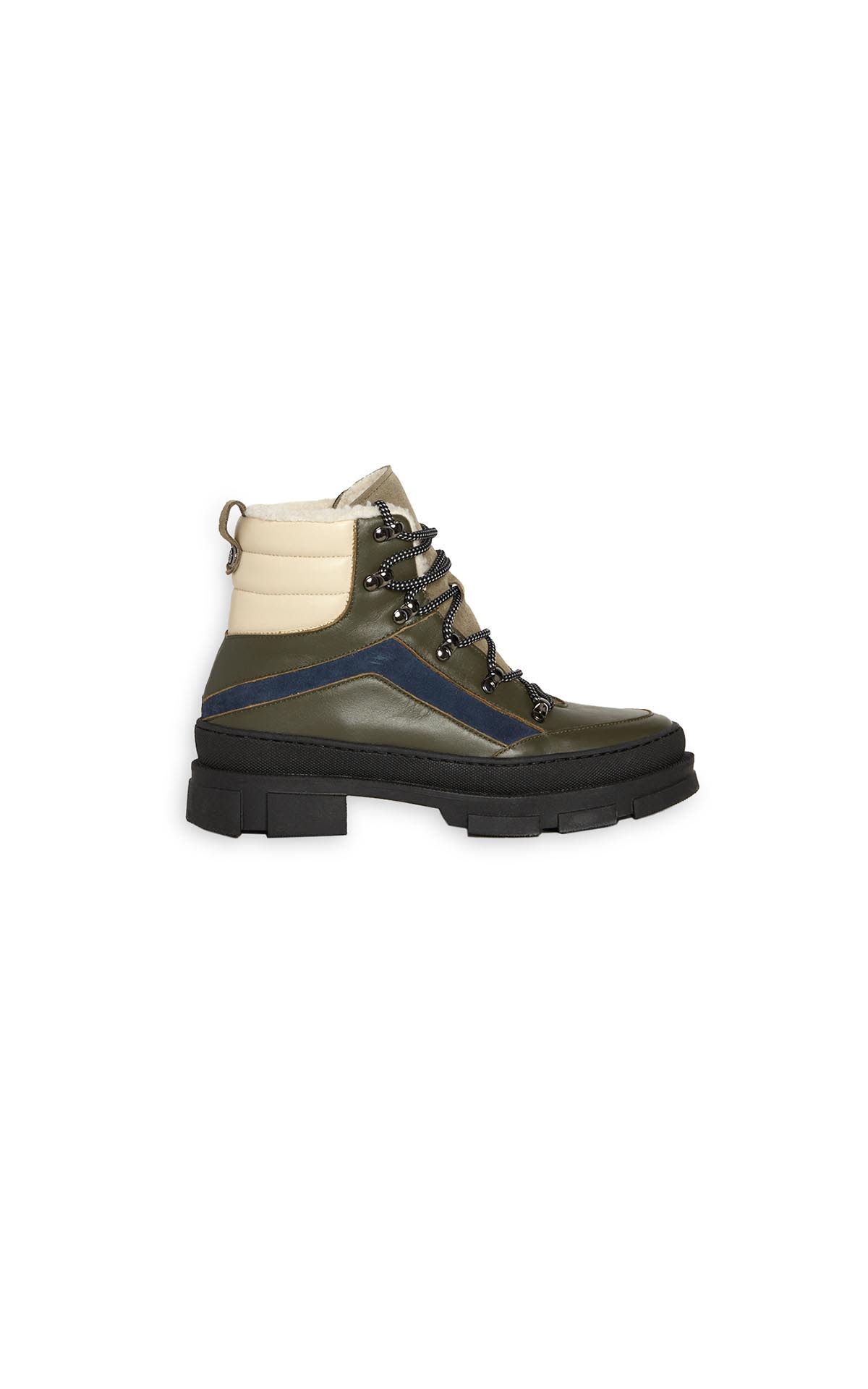 Claudie Pierlot
Lace-up ankle boots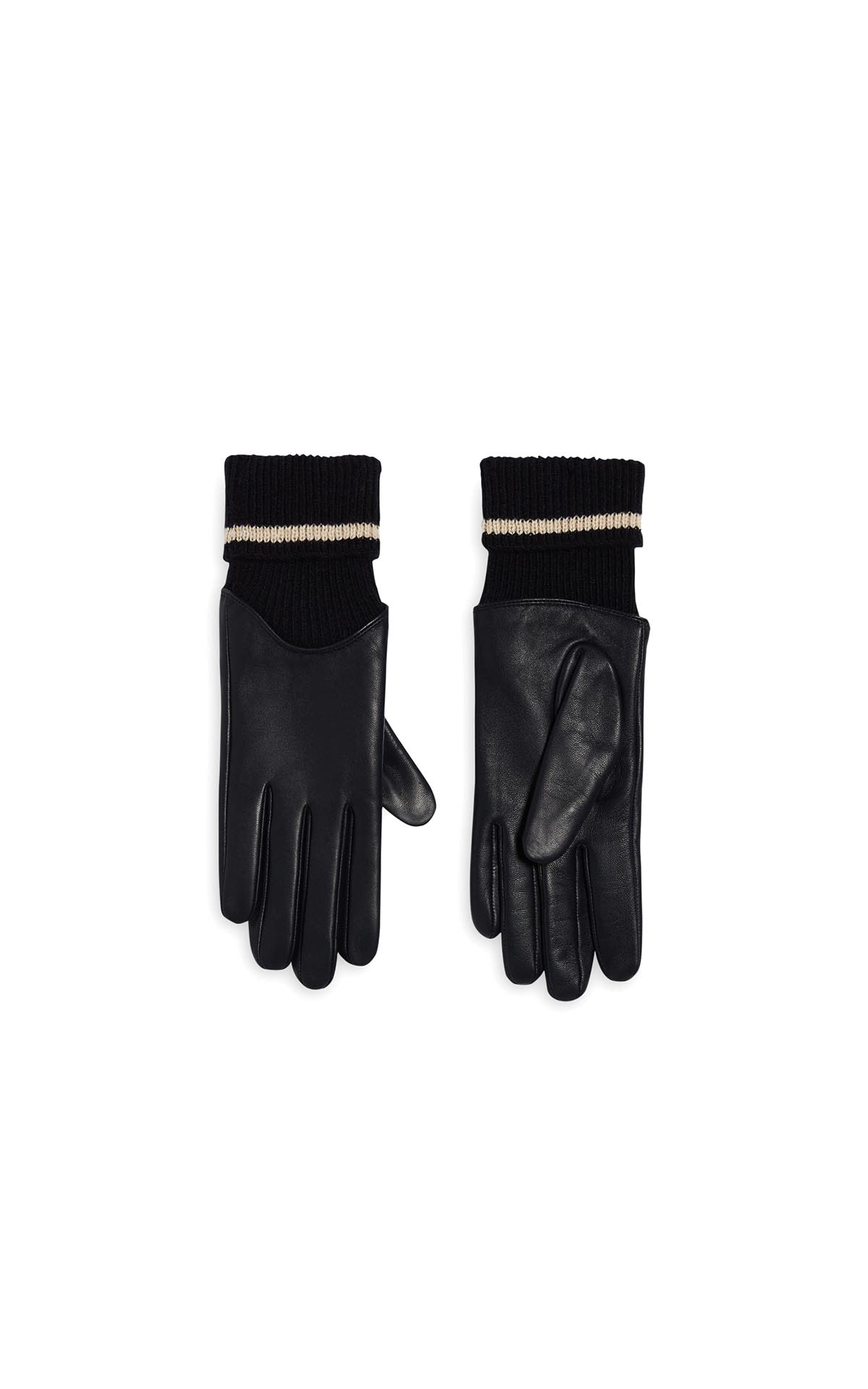 Claudie Pierlot
Gloves made from eco-friendly leather and wool
هل رأيتم ما أعجبكم؟
يمكنكم التسوق في الفيلاج افتراضيًا واستلام منتجات علاماتنا التجارية الرائعة مباشرة عند باب المنزل.
To stay
While in Paris, make The Hoxton hotel your home. This grand eighteenth-century residence with period details is well placed for exploring, with the Louvre, Jardin des Tuileries and the banks of the Seine just 20 minutes' walk away. For a nightcap, @EliseHoogerdijk, friend of The Bicester Collection, recommends climbing the infinitely Instagramable staircase to Jacques' Bar before retiring to your suite. The cocktails are arguably the best in the city.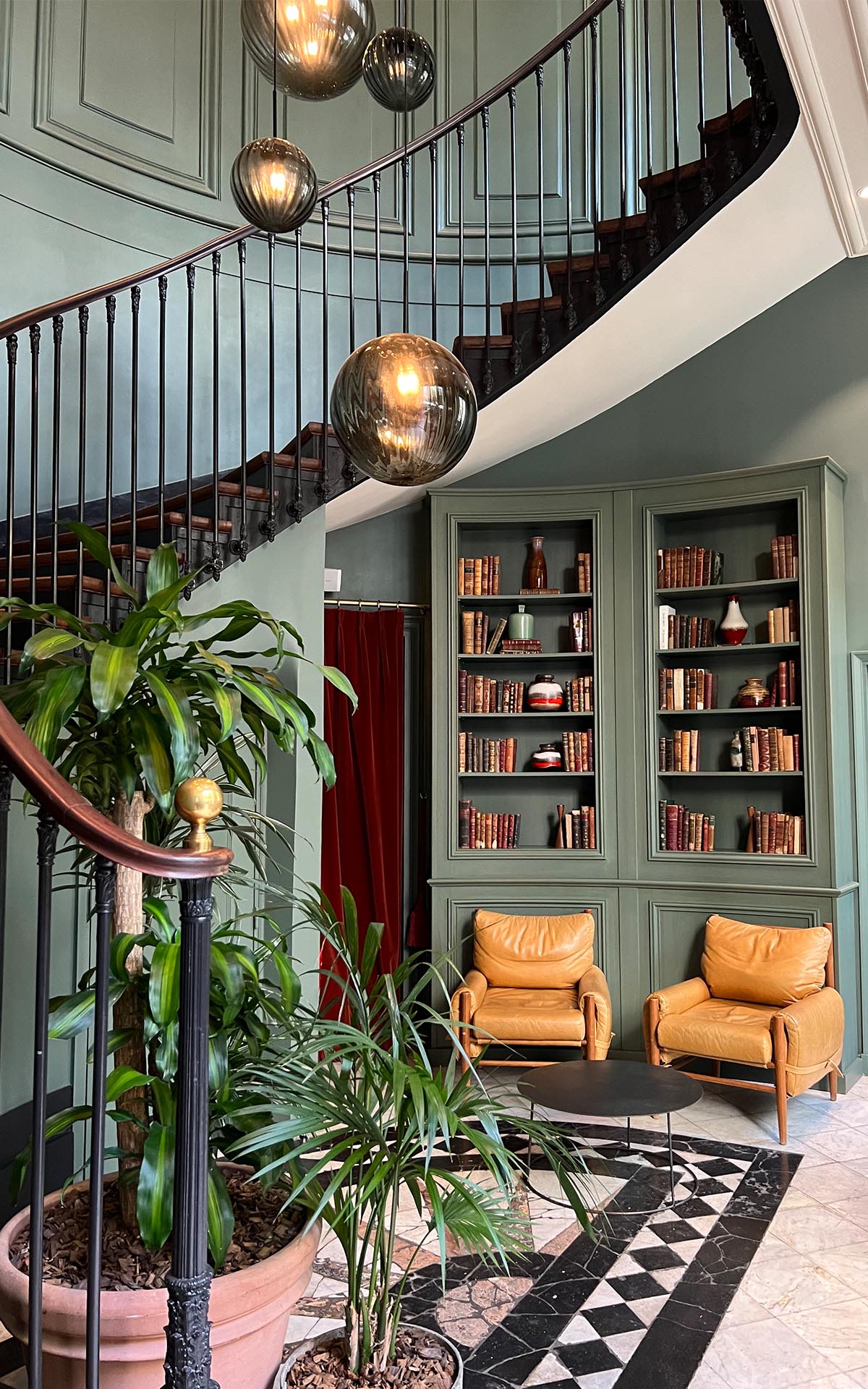 Your Parisian home from home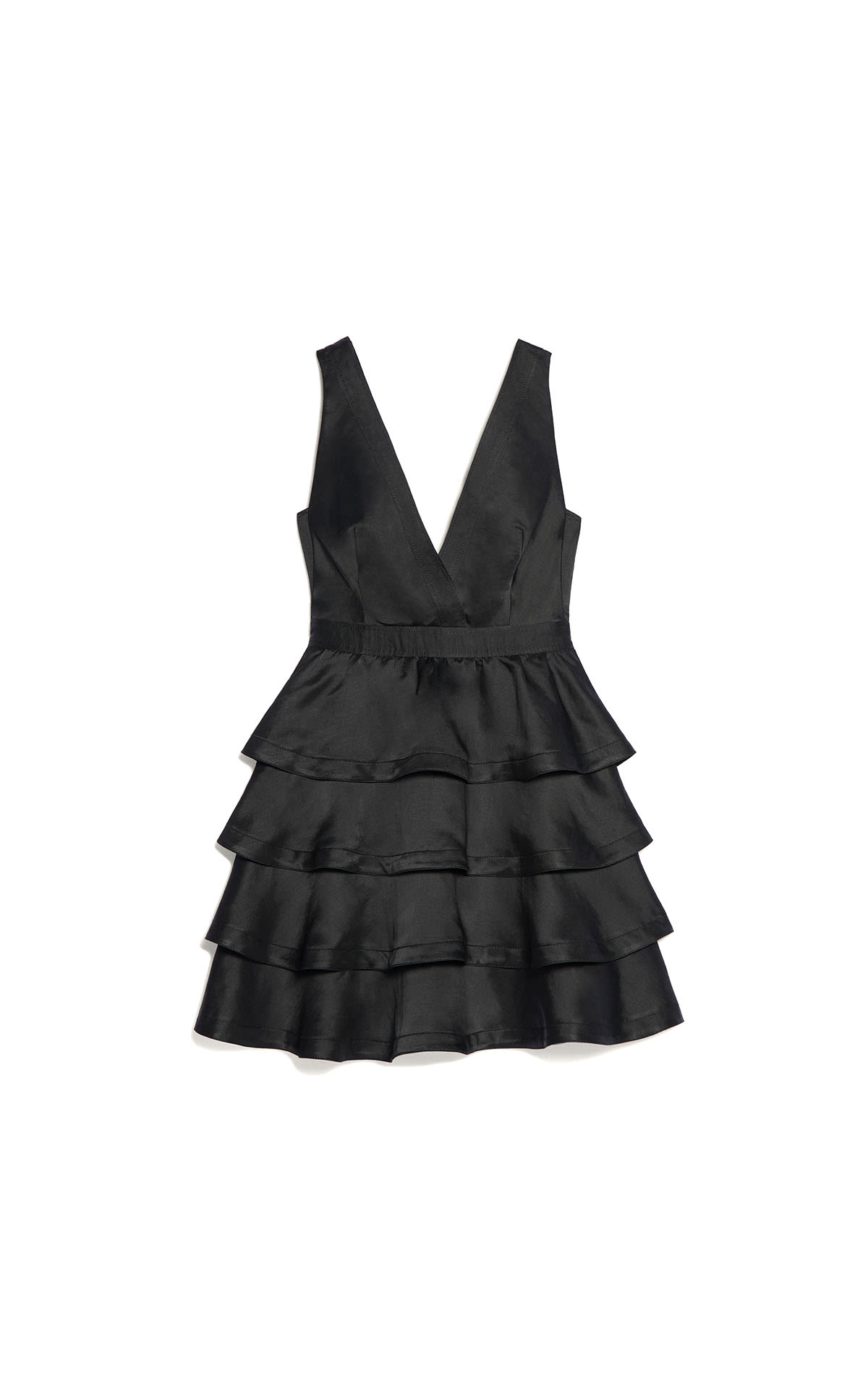 Sandro
Women's black ruffled dress
STYLE TIP
Keep things effortlessly elegant for cocktail hour in this simple dress from Sandro – très chic.
Eric Bompard
Geometric cable-stitch loose turtleneck
TOP TIP
Still at La Vallée Village? Head to Ladurée. Revered around the globe for its sensational sweet treats, it would be amiss not to try one of its dainty macarons – bon appetit!
To brunch
Paris is home to more than 1,000 boulangeries and patisseries. Do as the Parisians do and kick start your day in the capital with a deliciously flaky pastry.
Self-proclaimed creative boulangerie BO & MIE, located a few steps from the Louvre, offers its unique take on a variety French classics. Open until 8 pm, it's the perfect spot for a post-dinner 'something sweet.'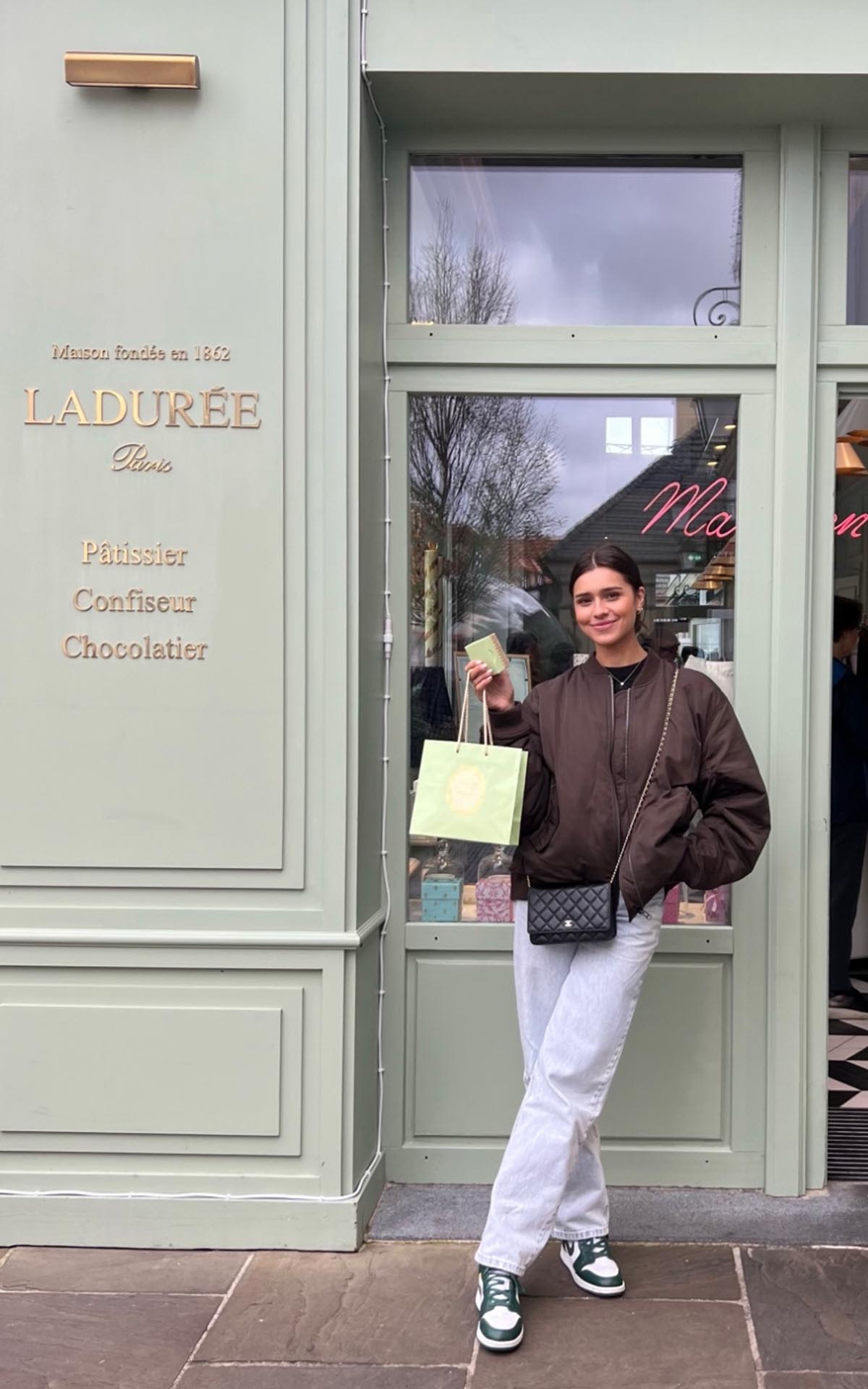 Elise Hoogerdijk enjoys a taste of Paris
The perfect treat awaits at Ladurée
Ladurée
The coated macaroon, created by Chef Julien Alvarez
Ladurée
Bag of filled eggs
Ladurée
Box of 20 small eggs
Ladurée
Box of 8 "Mon Chou" macaroons
To browse
Sandwiched between trendy boutiques and cafés with wicker-chair-lined terraces is TASCHEN Paris. Designed by Philippe Starck, the space itself is something to behold; elegant, minimal and perfectly curated. Inside, the shelves are lined with books, covering everything from art and architecture to photography. The boutique walls are scattered with limited-edition prints and one-of-a-kind artwork. Once the centre of literary life in Paris, TASCHEN Paris, continues to be a haven for book lovers today.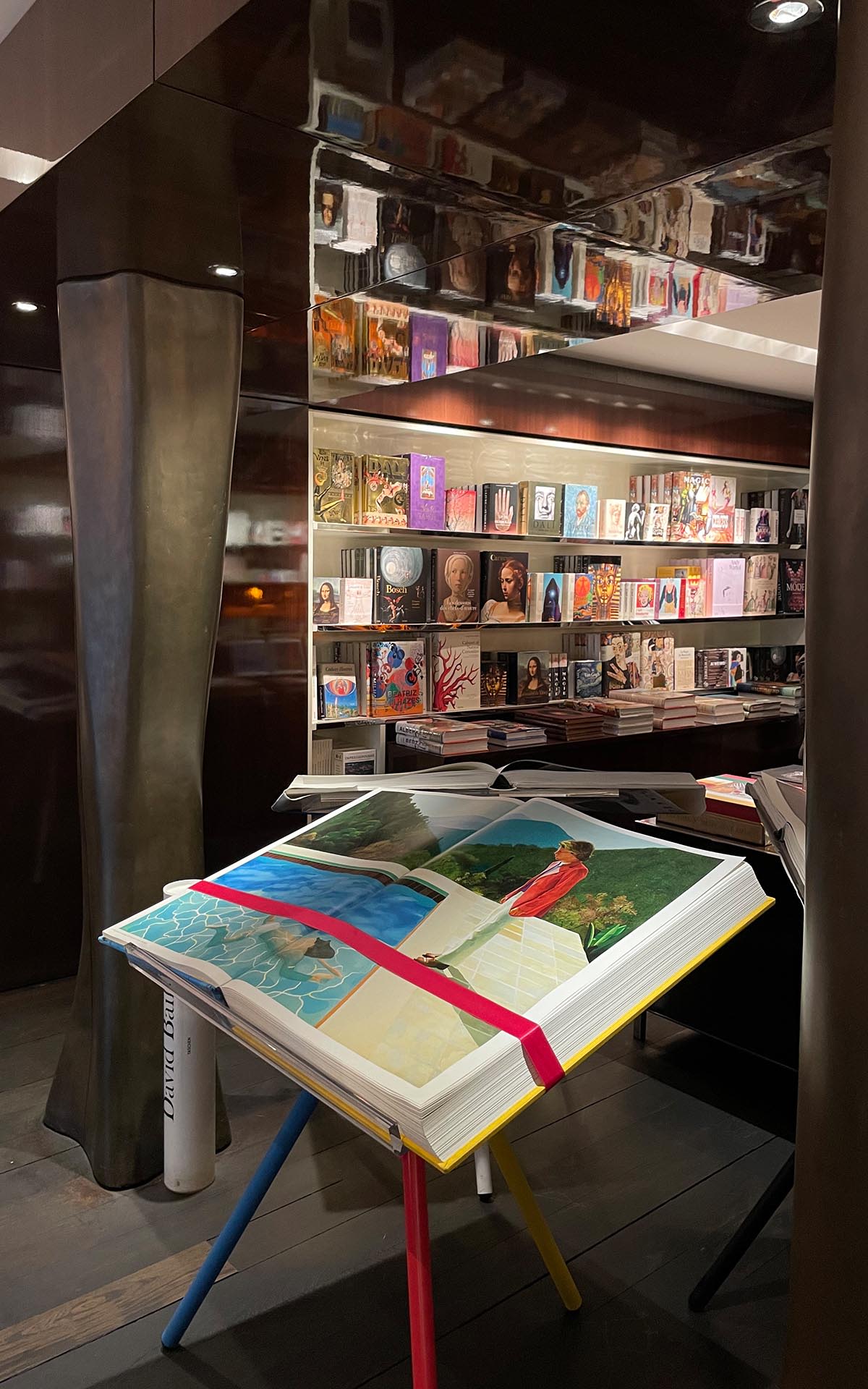 A book lover's paradise
Gerard Darel
FOLK Lady suede bag
STYLE TIP
Make sure to bring along a roomy tote bag, this one from Gerad Darel is perfect for stocking up on souvenirs for your loved ones (or yourself).
City break essentials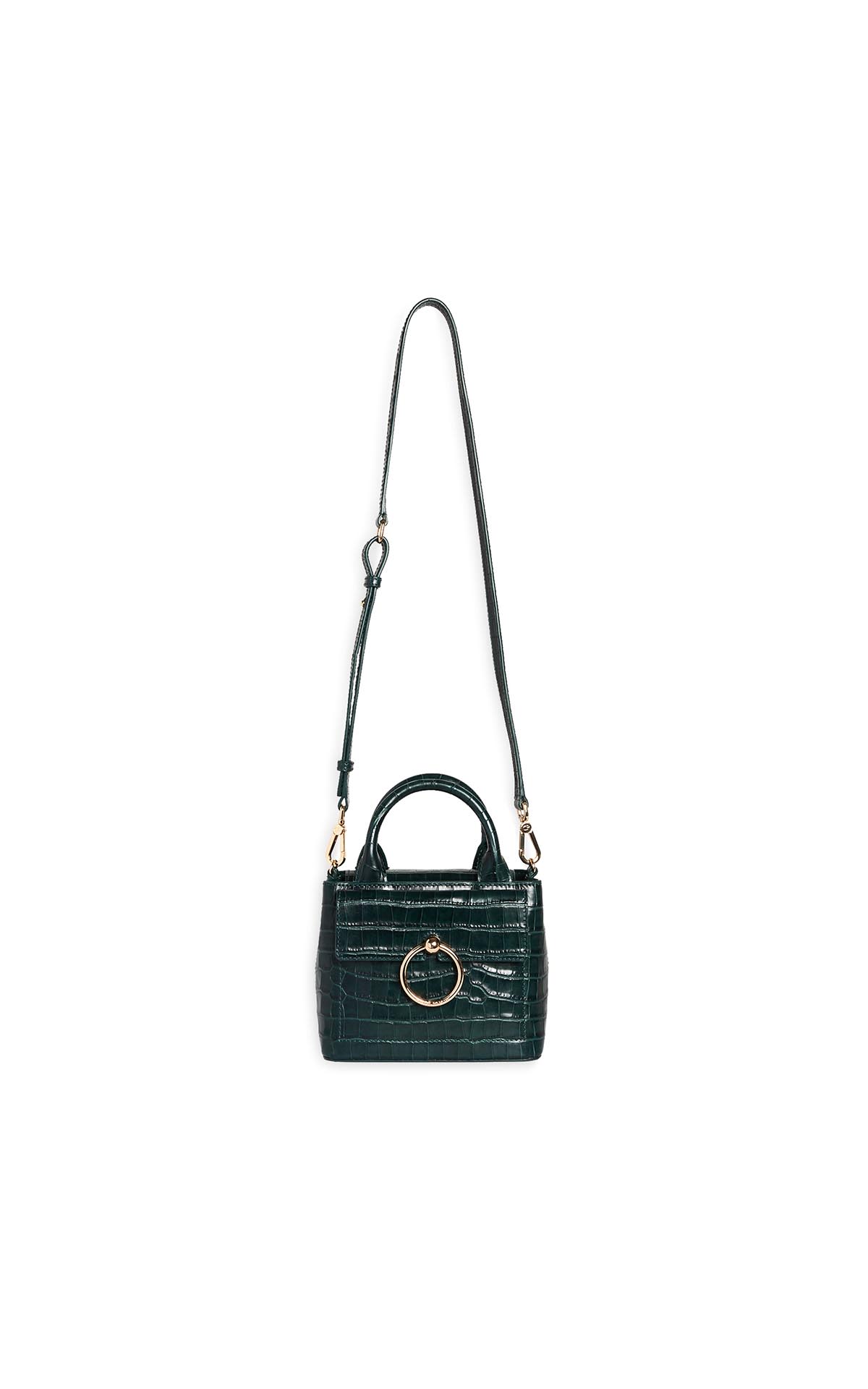 Claudie Pierlot
Eco-friendly leather Anouk mini-bag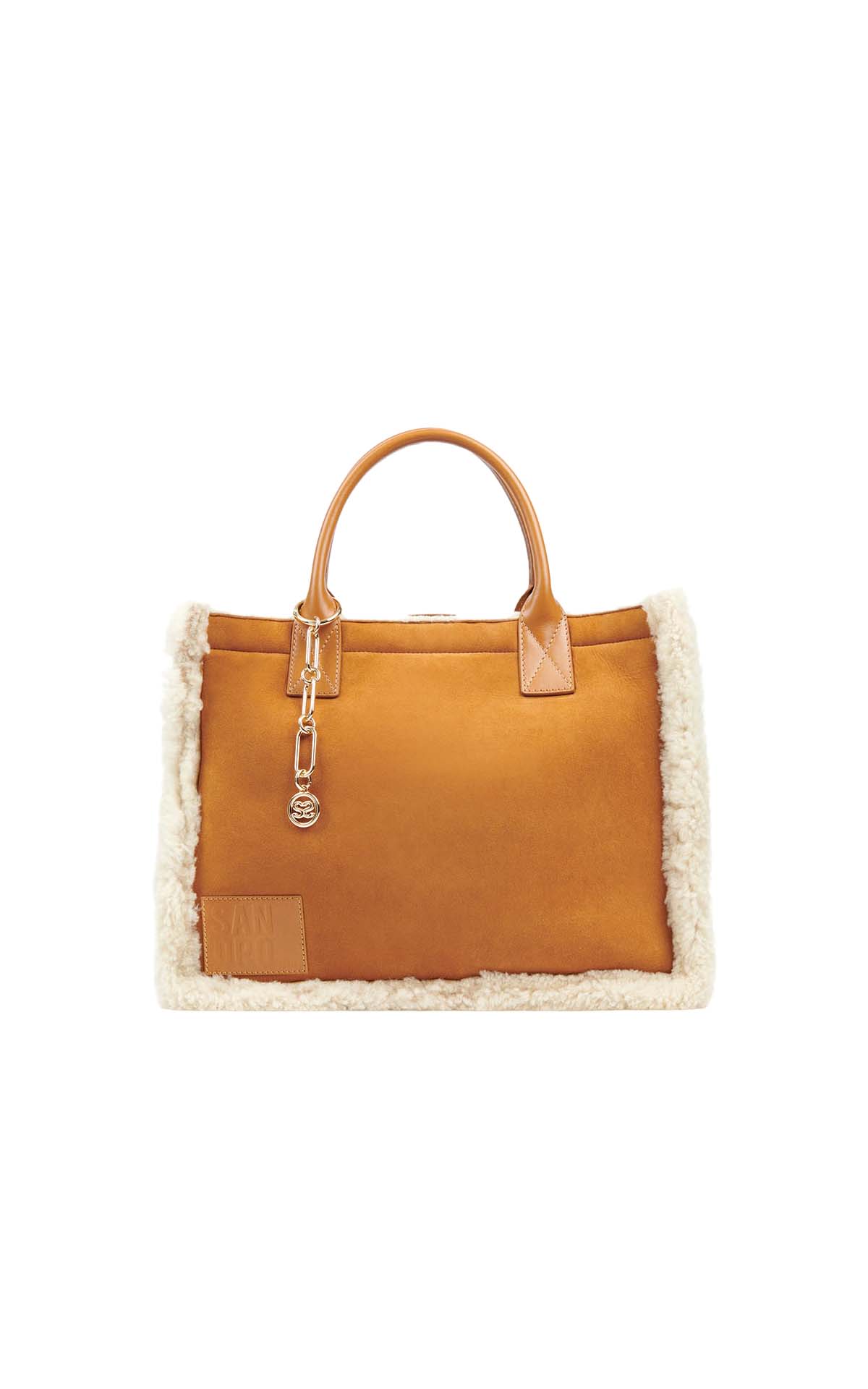 Sandro
Women's leather and fur tote bag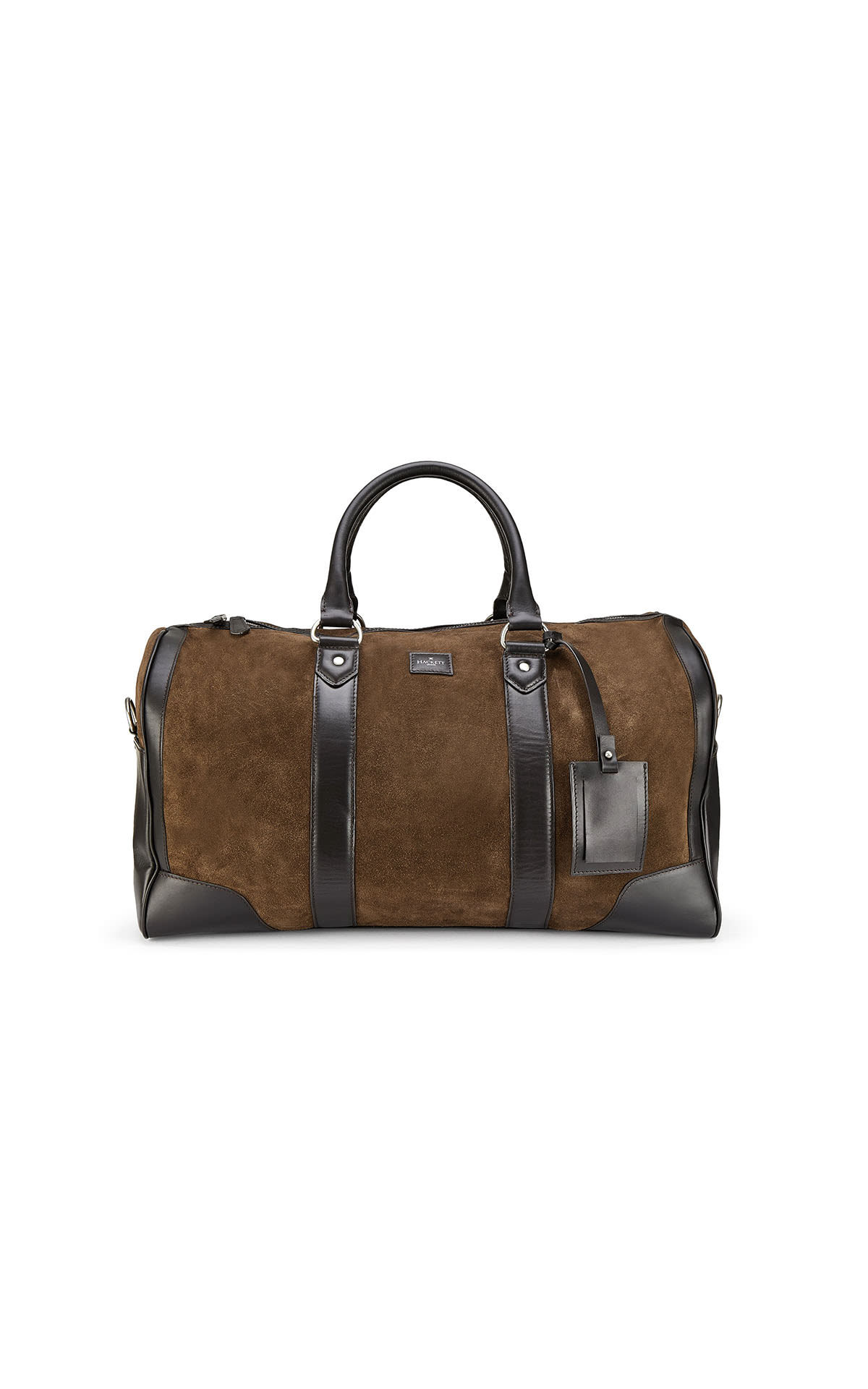 Hackett London
Weekend bag
Marni
Jersey Marni Logo sweatshirt
Be sure to make time to walk around Le Marais. This area is packed with great shops, restaurants and cafés.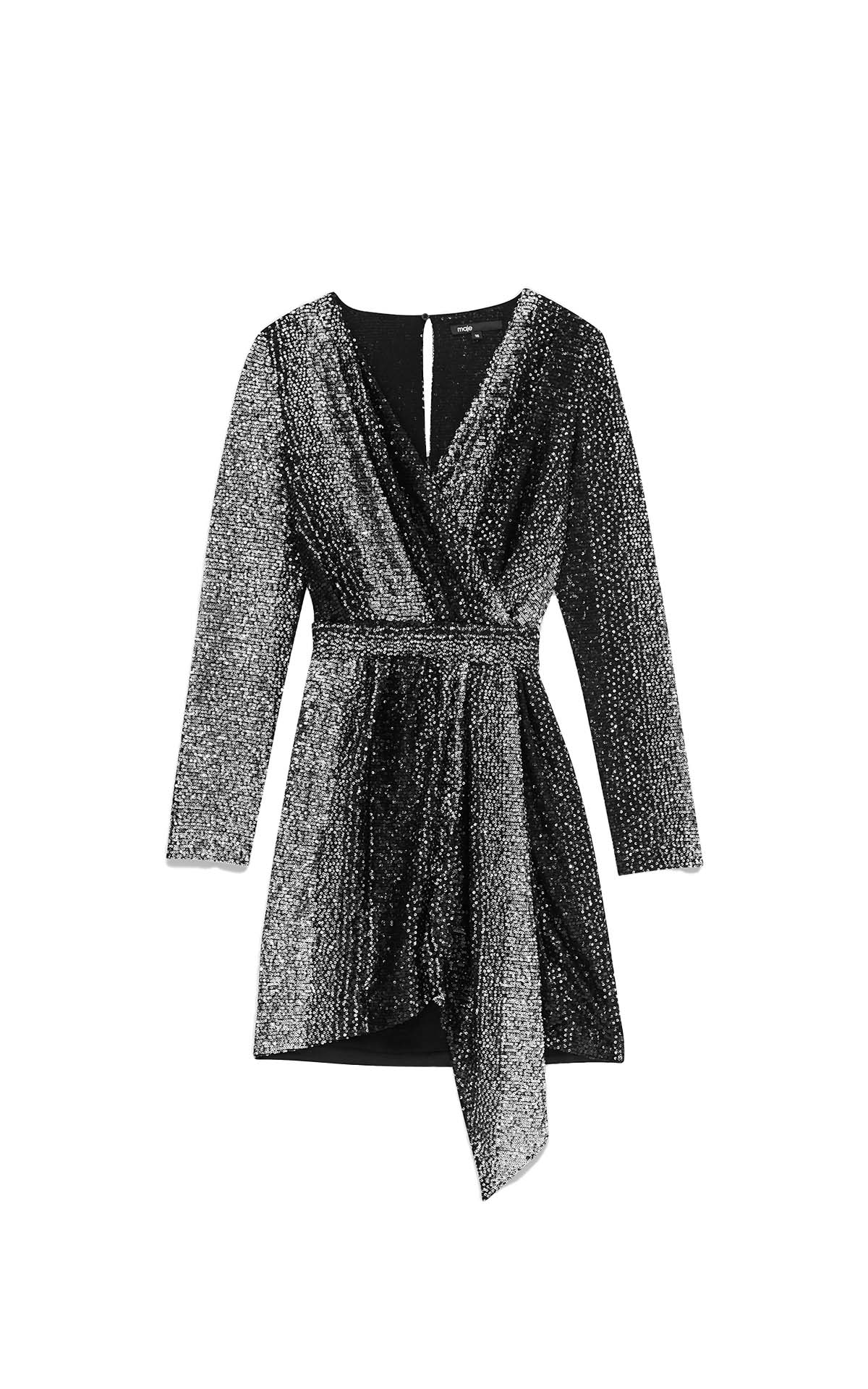 Maje
Bicolour sequin dress
STYLE TIP
You don't need to dress up for a seat at Bambini, but we think this evocative interior demands a look that is equal parts sophisticated and playful. Try this dress from Maje.
To eat
It's not all croque monsieurs and coq au vin in Paris. Bambini, a vibrant new(ish) trattoria, offers no-fuss, delicious Italian food in the city centre. On the menu you'll find generous helpings of pasta and incredible Neapolitan pizzas. As for cocktails, expect the classics alongside a selection of delicious Italian wines – all served against a striking backdrop of the Parisian skyline.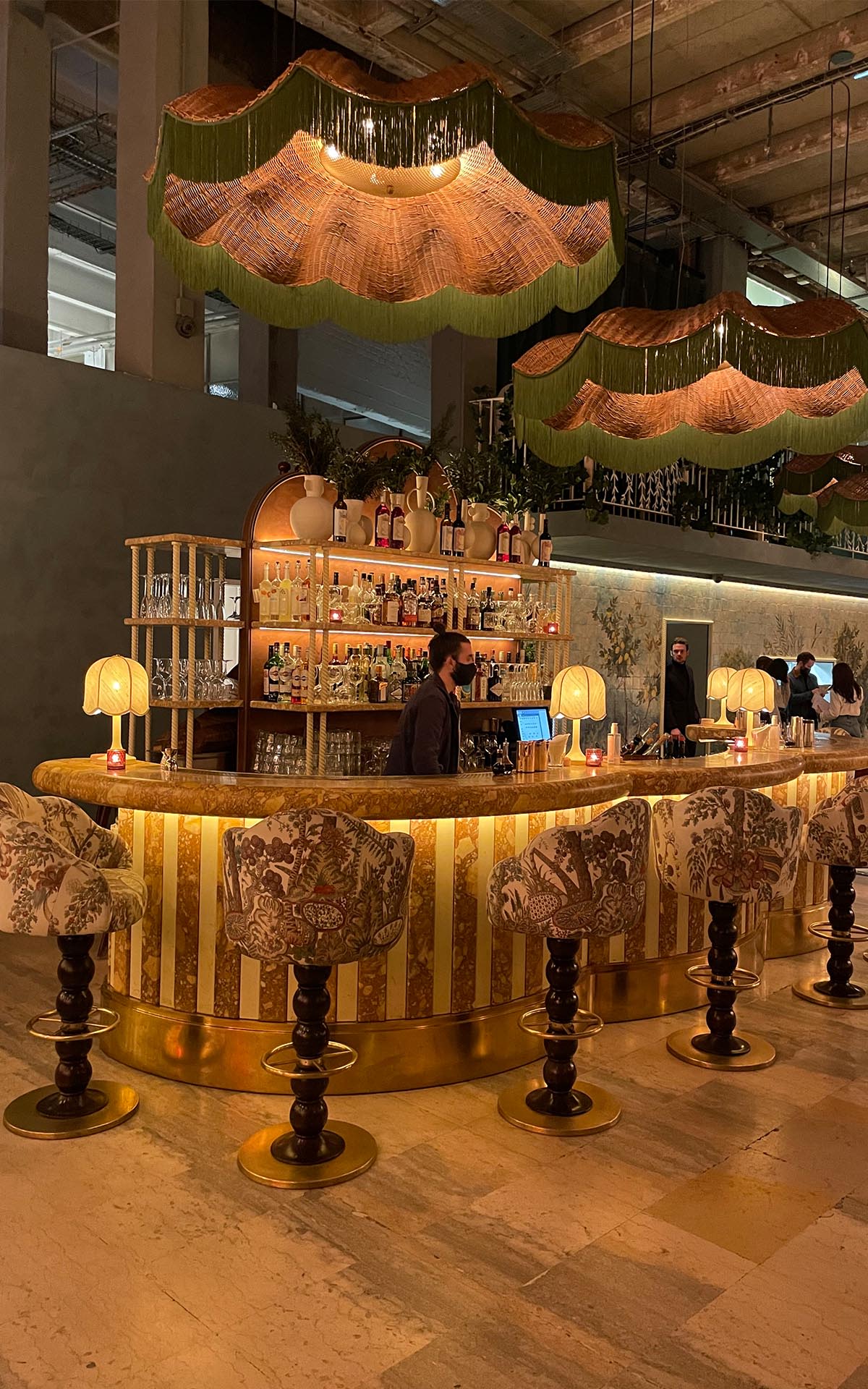 An Instagram-worthy interior
To drink
Home to a chic crowd, Hotel Costes is the place to be seen. You'll be transported back in time with its long velvet drapes, decadent chandeliers, deep sumptuous chairs and menu of classic Parisian cocktails – all in keeping with the charm of a bygone era. We recommend ordering a Moscow mule; the strong ginger-lime flavour makes it the perfect cold-weather contender.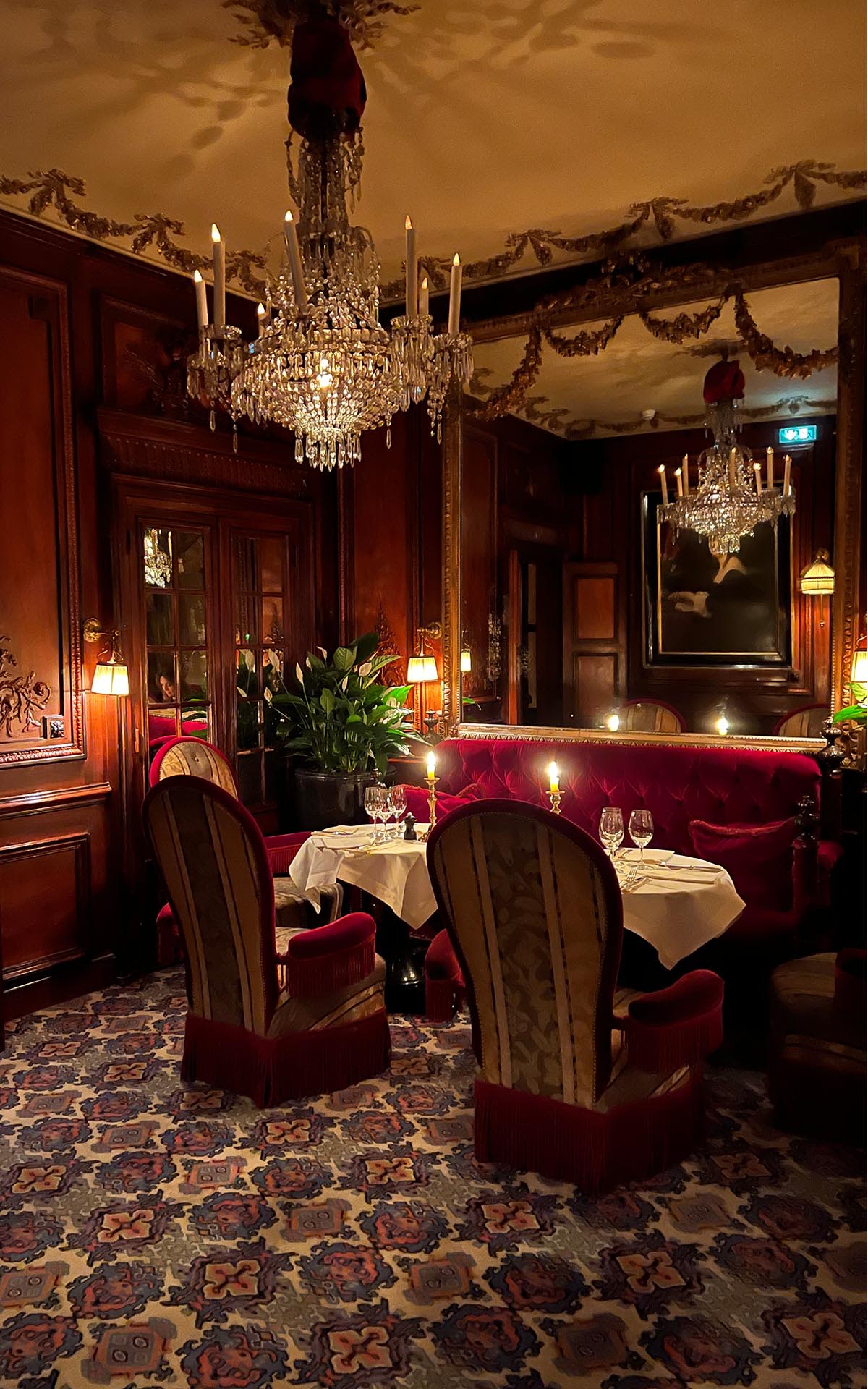 Cue the cocktails at Hotel Costes
ba&sh
Day long belted coat
DON'T MISS
Why not toast to the new year at the Bollicine by Tagliere champagne pop-up at La Vallée Village. Wrap up in your favourite ba&sh coat as you toast to a successful day of shopping.
Raise a glass at the Bollicine champagne bar
Bollicine Champagne Bar
Bollinger Special Cuvée
Bollicine Champagne Bar
Bollinger Rosé
Bollicine Champagne Bar
Bollinger R.D. 2007
Bollicine Champagne Bar
Bollinger La Grande Année 2014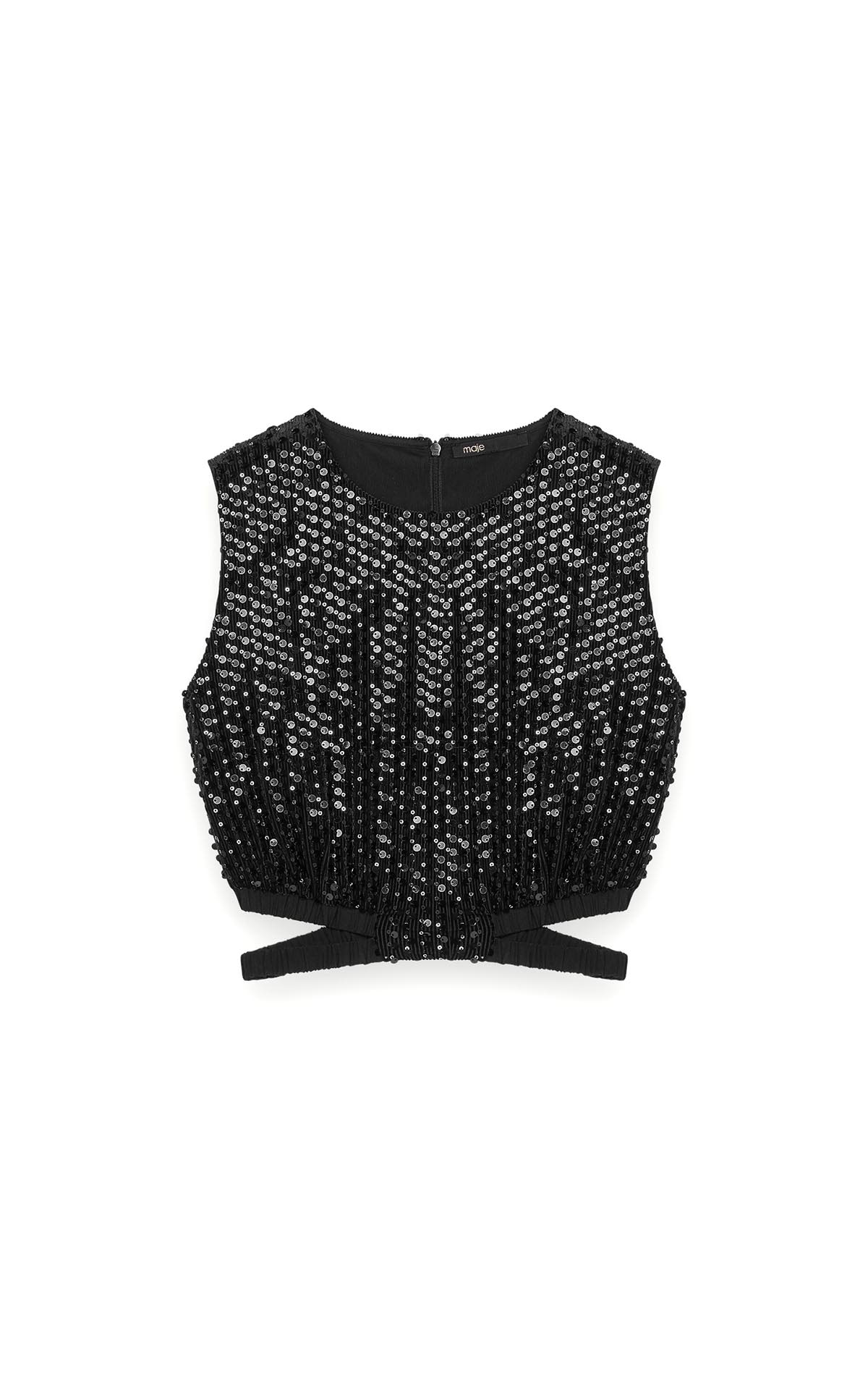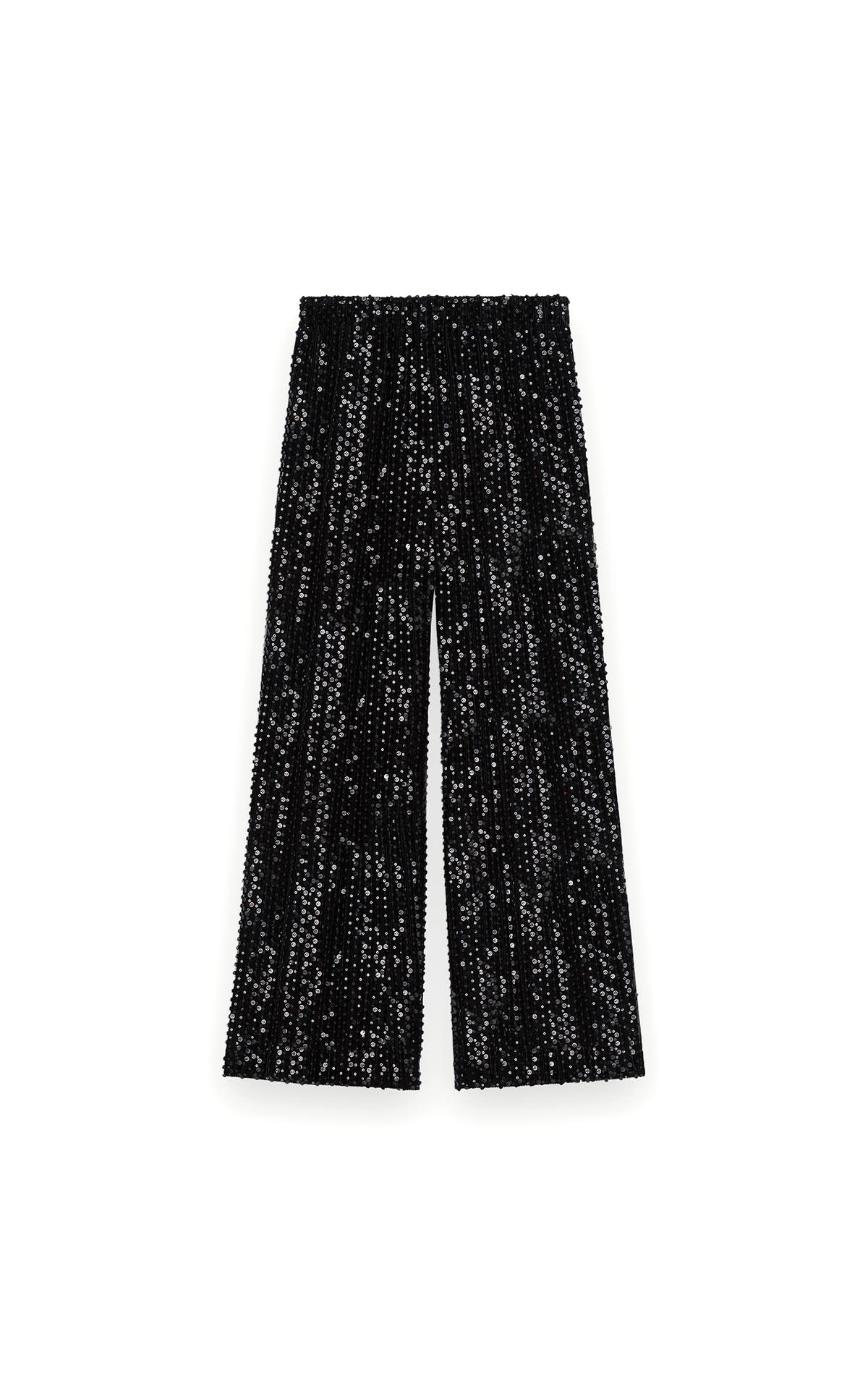 Maje
Velvet and sequin trousers
خططوا لزيارتكم

كل ما يلزمكم معرفته لتمضية يوم رائع في الخارج. إكتشفوا أفضل الأوقات للتسوق و ساعات العمل و الانتظار الرقمي و المزيد.

إكتشفوا المزيد

انضموا إلى برنامج العضوية

لا تنسوا مسح رمز عضويتكم ضوئيًا عند التسوق - يمكنكم بذلك جمع النجوم في أنحاء مجموعة "ذا بستر كولكشن" والاستمتاع بمكافآت خلال زيارتكم القادمة.

التسجيل
Your Christmas holiday, all wrapped up
All the inspiration you need for a winter getaway in Europe