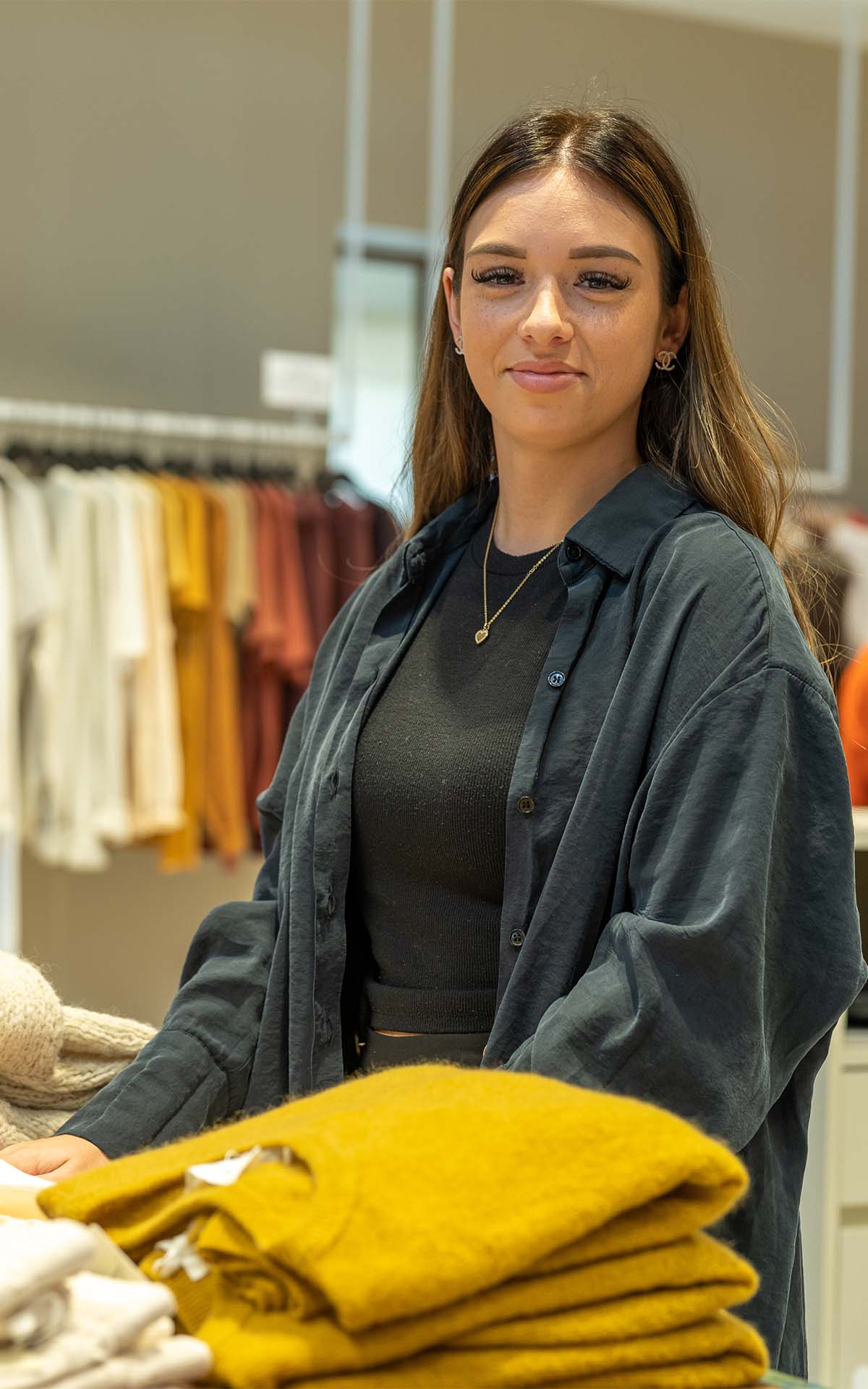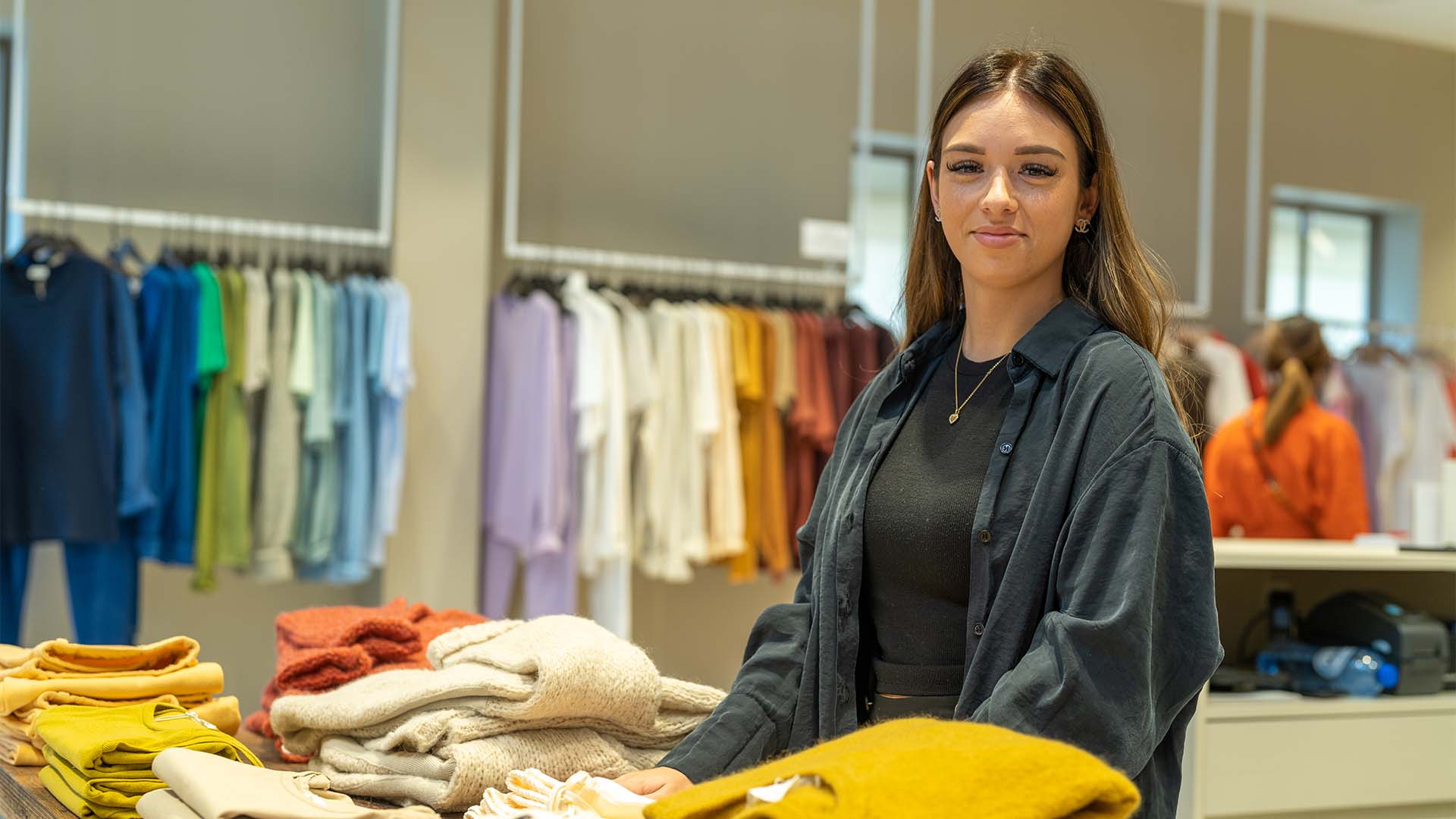 5 good reasons to work at Maasmechelen Village
01
A magical working environment
From the very first day, everything in Maasmechelen Village has been centred around creating a unique environment that fits both the region's rich cultural heritage and the Village's diverse, fashion-savvy clientele. This means you'll enjoy the comforts of a clean and safe working environment with extraordinary landscaping, creative product installations, arty Village takeovers and more – for a magical atmosphere year-round.
02
Endless career opportunities
Maasmechelen Village is home to over 100 boutiques from some of the world's most sought-after brands, including international labels like Michael Kors, Nike, and Polo Ralph Lauren, and iconic brands like Sandro, Essentiel Antwerp, and Odette Lunettes.
The Village portfolio evolves constantly and new vacancies open up every day – ranging from boutique manager to sales associate, and from full-time employment to temporary student jobs. Add to that the many exciting career opportunities in the Village food kiosks and restaurants, and you'll be sure to always find a job that suits your values, preferences and availability perfectly.
As Maasmechelen Village is part of the internationally renowned The Bicester Collection, you will always be operating at the cutting edge of international luxury shopping. While the Village's main target audiences are located in Belgium, The Netherlands and Germany, fashion-savvy guests come in from all over the world, bringing with them a diverse set of styles and preferences and a unique international vibe.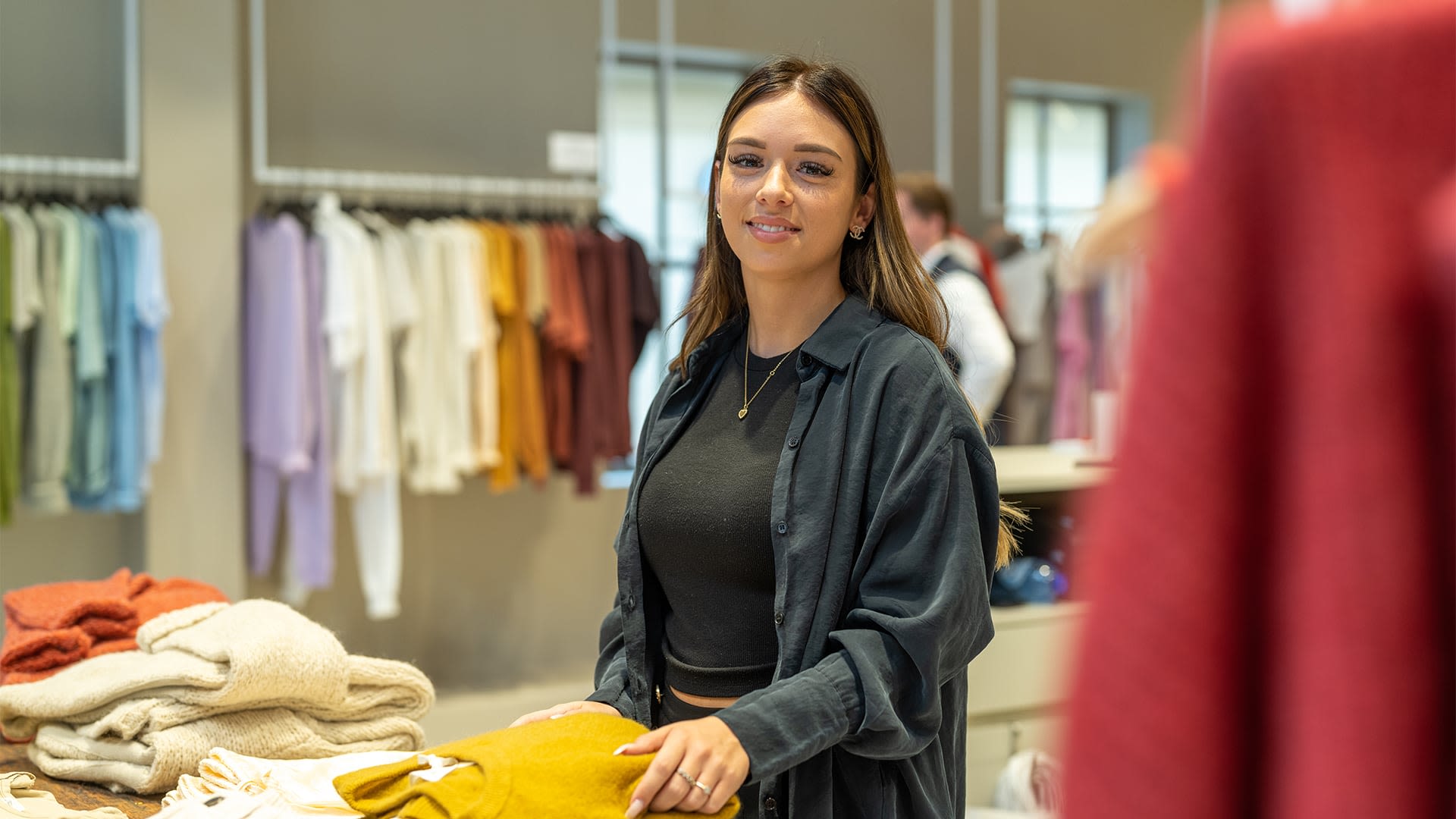 04
Permanent coaching and development
The boutiques, kiosks and restaurants in Maasmechelen Village are managed directly by the brands, at regional or national (HQ) level. This offers unique growth opportunities and career prospects – both within the Village and beyond. As an employee, you can rely on extensive guidance, permanent coaching and on-the-job training by passionate experts.
Our in-house Retail Academy offers classes on retail KPIs, guest engagement and hospitality, among other things, and our Retail Leadership Excellence programme helps boutique managers strengthen their leadership and management skills – all so each and every employee can reach their full potential.
05
A strong community of co-workers
Maasmechelen Village has a strong sense of community. All employees are connected and continuously interact with each other as part of Village life. Together with the Village hospitality teams, the brands actively celebrate talent at after-work initiatives like the Big End of Year Party in December, among others.
With a close-knit team of over 900 employees from various cultural backgrounds, Maasmechelen Village is a diverse and inclusive workplace that offers endless career opportunities – and a wonderful professional family to become part of.
Join the team
The boutiques, kiosks and restaurants in the Village are always on the lookout for dynamic and talented individuals with strong people skills, a passion for fashion and hospitality, and an international luxury mindset. Want to join the team? Let us know!
Apply now >