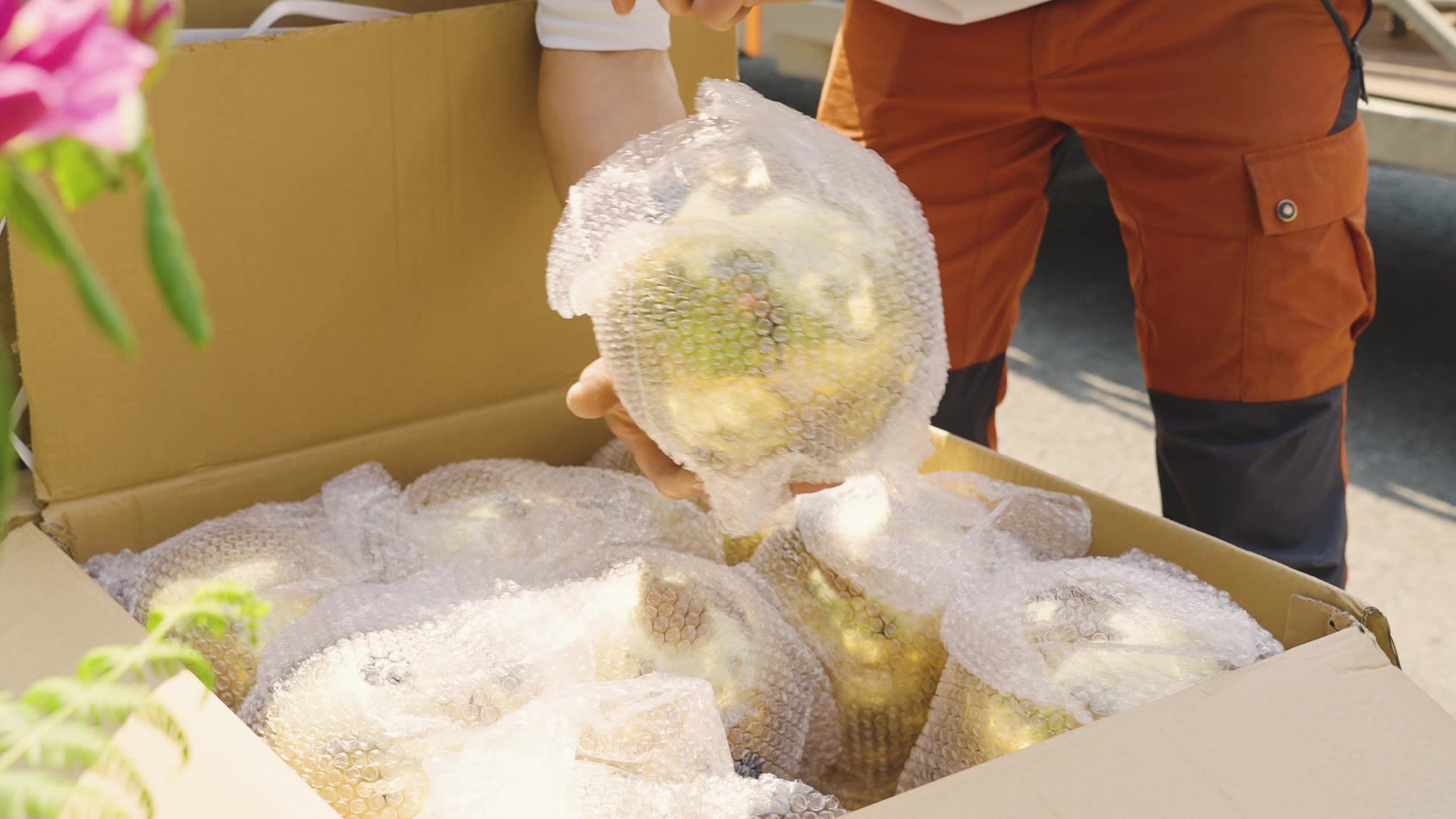 Your summer arts and culture hit list
Sure, there are the world's most exciting designers to shop, savings to enjoy and delicious restaurants to sample – but these latest art installations and fashion moments are reason enough to visit.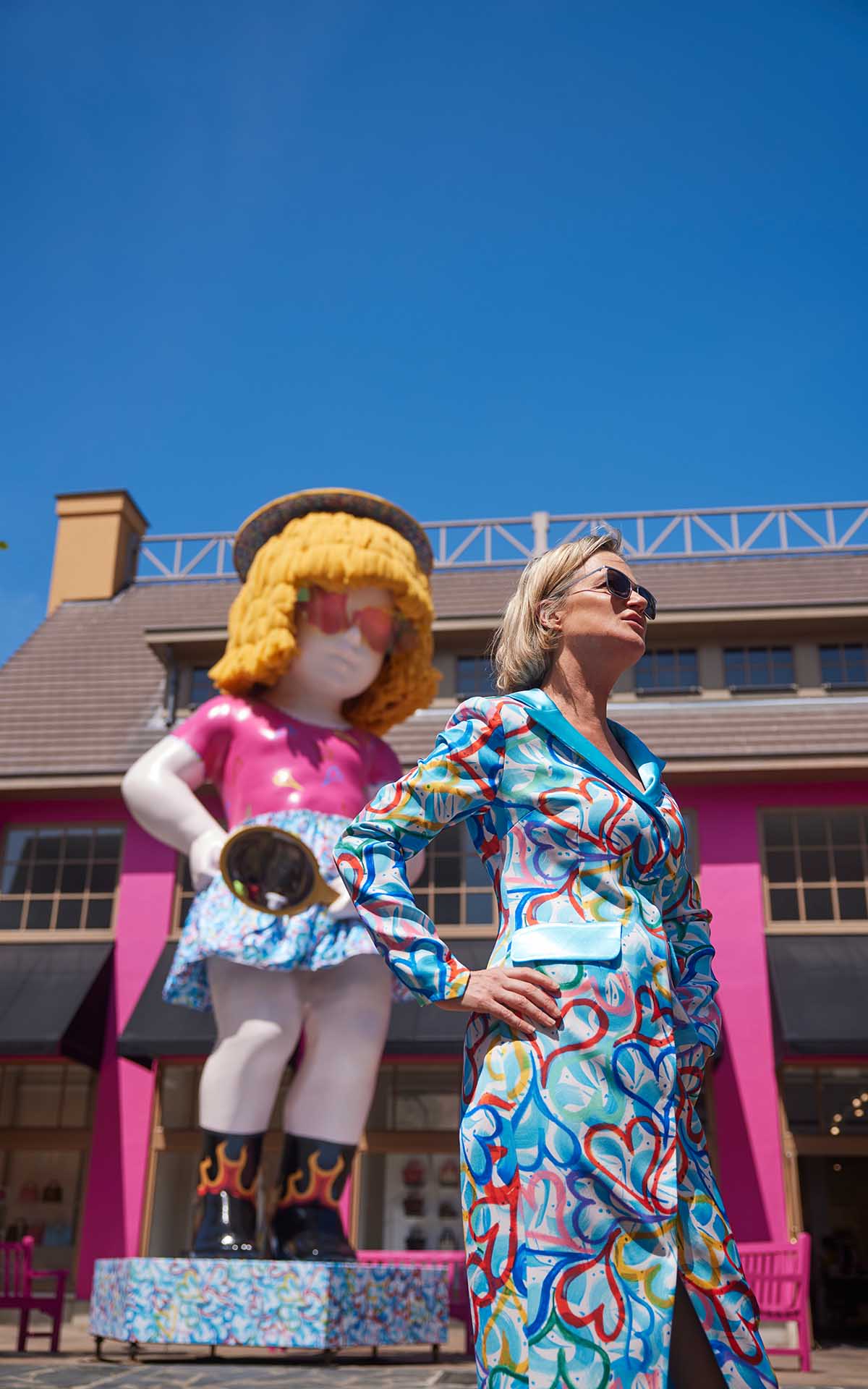 01
A royal takeover at Maasmechelen Village
Embark on an extraordinary journey of self-love, empowerment, and Belgian fashion as Her Royal Highness Princess Delphine of Saxe-Coburg presents an unprecedented collaboration at Maasmechelen Village. From the boutique façades to the empowering self-love mirrors, prepare to be captivated by never-before-seen artwork inspired by the transformative power of love. And be sure not to overlook The Creative Spot, where ten up-and-coming designers showcase their curated collections.
For this project I wanted art to be as accessible as possible for everyone – even two-year-olds. I want people to see the hearts and the colours and just feel cheerful and optimistic.
02
Cyril Lancelin's golden dreamland at La Vallée Village
As the season of endless possibilities unfolds, bask in the radiant energy of 'Mille Miroirs' installation by Cyril Lancelin at La Vallée Village. Witness the breath-taking golden landscape formed by eighteen graceful silhouettes, which transport guests into a surreal realm of shifting shadows, shimmering lights and reflections. Take a moment to sit on one of the benches and fully absorb the artist's imaginative creation. Ensure you don't miss this unforgettable experience, alongside the Village's summer festival, F.A.M.E. Indulge in a calendar filled with thrilling events celebrating the finest in food, art, elegant fashion, and entertainment.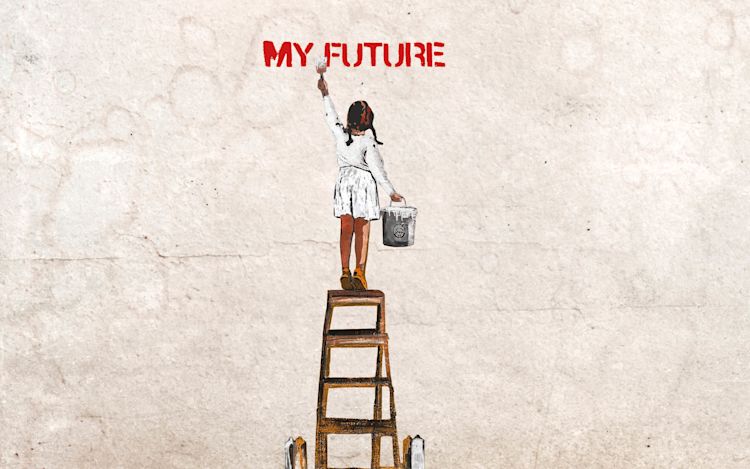 03
Streets of Love: TVBOY x La Roca Village
Celebrate 25 years of nurturing emerging talent with La Roca Village this summer with the 'Streets of Love' open-air exhibition by TVBOY . Explore 13 mesmerising street art pieces as you wander through the Village. On his latest work, TVBOY shares, "I'm moved by refugee rights, the fight against racism, sexual discrimination, homophobia, and the environment... basically, social issues and universal values that affect everyone." These thought-provoking artworks inspire contemplation and spark meaningful conversations about love, hope, and the future. This exhibition perfectly aligns with 'TVBOY. The Invasion' showcased at Barcelona's Museu Disseny Hub from 21 June to 17 September.
04
Festival season at Fidenza Village
The festival season has arrived, and Fidenza Village is hitting all the right notes with not one, but two spectacular events. First up is the StreetArt Festival, an immersive celebration of art in its many expressive forms. Prepare to be captivated by the bold, imaginative works that adorn the Village, including Fidia Falaschetti's playful sculptures that reimagine iconic pop culture symbols, as well as the unique stencil creations of artistic duo Sten and Lex. And don't forget to experience Urbansolid, a fascinating street art project that brings writing to life through captivating sculptural installations. As the sun sets, get ready to embrace the infectious energy of the season at the Fidenza Village Sound Festival. Combining the joy of shopping with the power of music, this extraordinary event features more than 20 talented artists gracing the stage throughout June.
05
UVNT Art Fair x Las Rozas Village
The second iteration of UVNT Art Fair x Las Rozas Village sees the return of innovative, contemporary art straight from the centre of Madrid to the Village. Seven young Spanish and international artists punctuate the landscape with floral, textile, digital, ceramic and mural installations. Among those creating this unique dialogue between art and fashion, is artist Cachetejack, whose empowering body positivity mural, Mi cuerpo ¡Hell yeah! covers one of the boutique facades. There's also Kokon's botanical installation, the PinkHouse Effect, a greenhouse filled with pink Finnish moss. Visit the Village to see this spectacular open-air art gallery for yourself.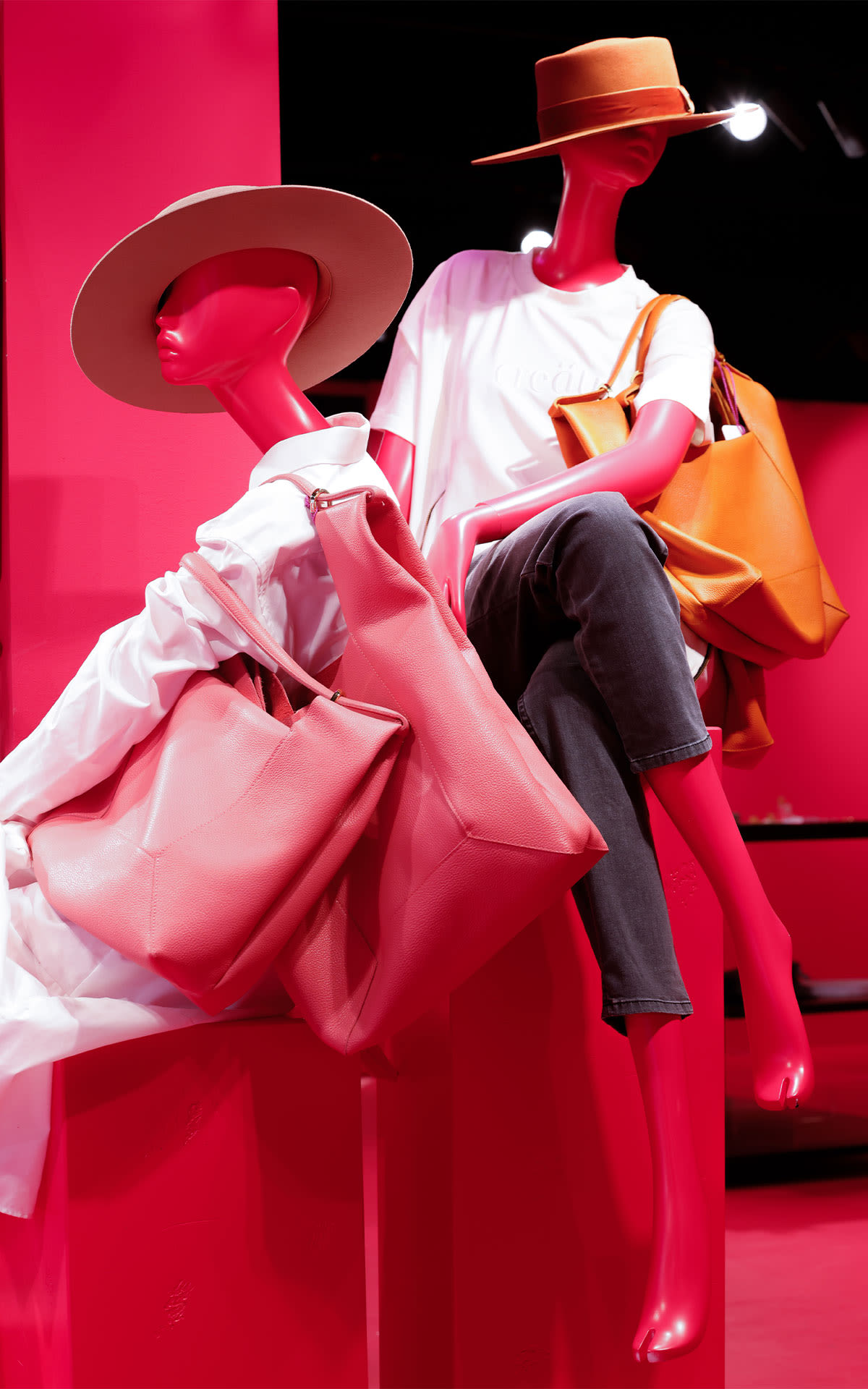 06
The Creative Spot x LAB 106 at Wertheim Village
This innovative pop-up boutique from The Creative Spot and LAB 106 at__ Wertheim Village__ is not to be missed. A space dedicated to the risk-takers, the innovators, the dream-shapers; artist-designer Lena Grewenig has carefully curated the boutique to dissolve the boundaries between art, design and commerce. Inside offers the rare opportunity to discover pieces from across the spectrum, be it fashion, jewellery, art, ceramics or textiles. Join the Village in celebrating the future of fashion and design and visit the pop-up boutique from 10 am to 8 pm, Thursday to Saturday.
التمسوا الإلهام
ملخص سريع نوافيكم به يغطي أحدث صيحات الموضة والسفر والثقافة والمطبخ.