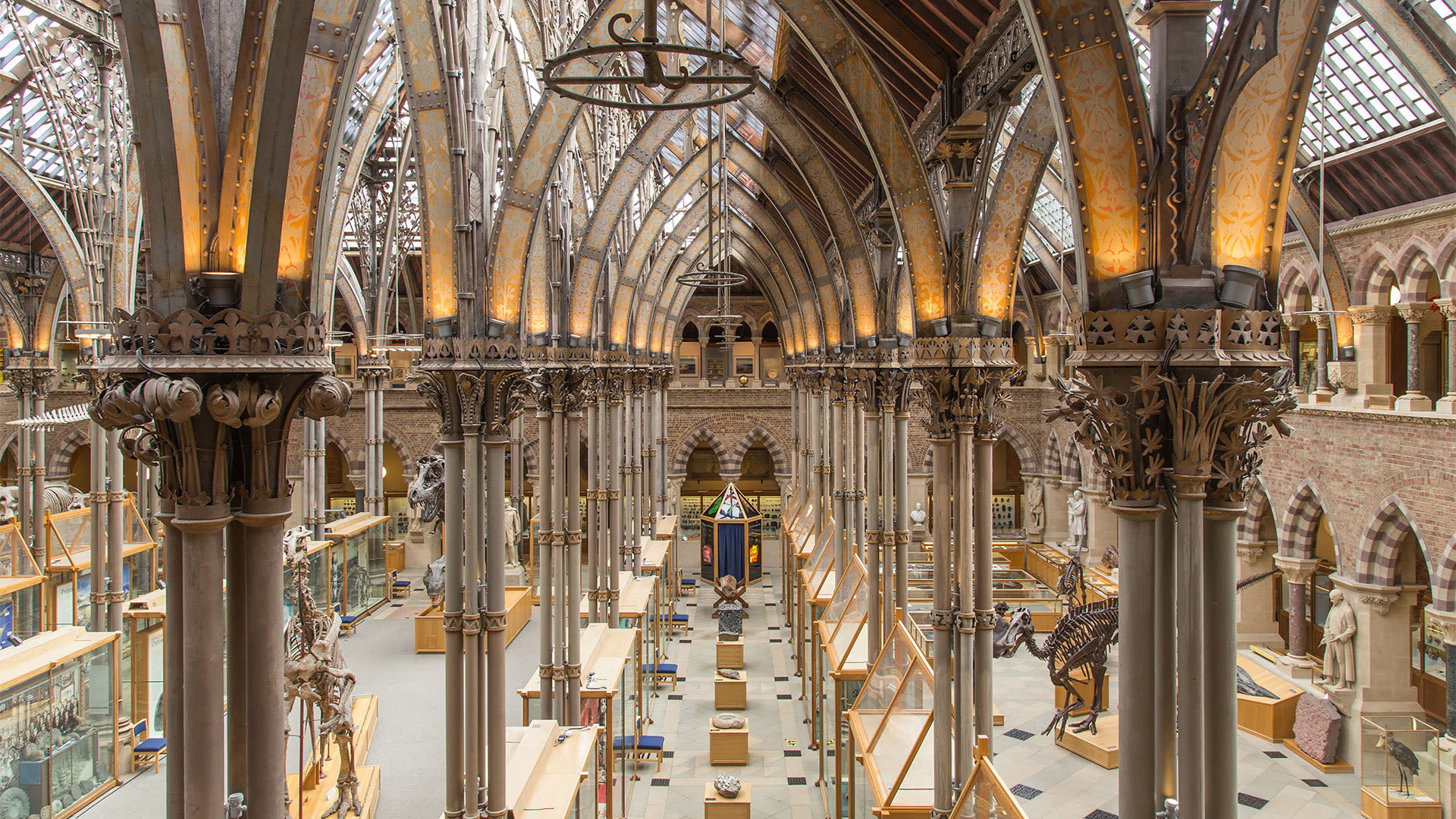 Things to do in Oxford with kids
Whilst we're sure that kids will enjoy their visit to Bicester Village and its celebrated surroundings, we know it can be tough keeping them happy all of the time. Thankfully, there is a whole host of fun, family-friendly things to do in nearby Oxford.
Curious young imaginations will be enriched at the art and archaeology-packed Ashmolean Museum, the senses stirred at Oxford Botanical Garden, and their feast for knowledge sated at the Bodleian Library. The list of fun things to do in this city doesn't stop there, with the Oxford University Museum of Natural History showcasing all manner of prehistoric creatures and the Covered Market, offering sensational local food and produce.
However you choose to spend your time in this charming part of England, we know that kids big and small will leave here with memories to last a lifetime. Read on for our roundup of things to keep your little ones (and yourself) amused on a day out in Oxford.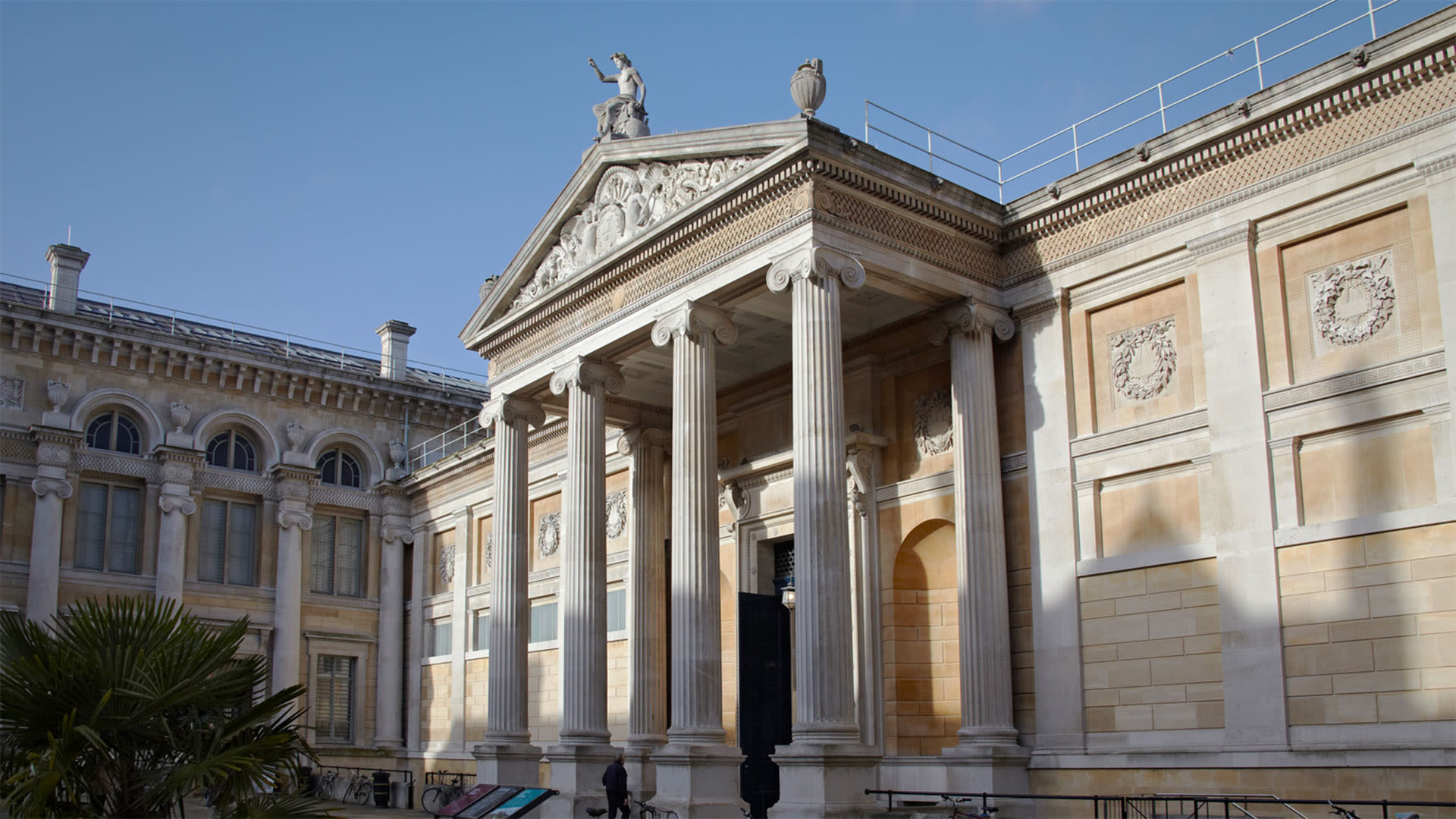 Perhaps the most well-known of all Oxford's family attractions, the world-renowned Ashmolean Museum showcases a huge selection of both contemporary and historic art, archaeology and more. Open all year round between 10 am and 5 pm, with free entry, it's easy to weave a visit to the museum into your Oxfordshire itinerary.
The Ashmolean adventure, a fun interactive multimedia guide including games, quizzes, sounds and stories, should be high up on your list if visiting with children. While the Spotlight Trail, a marked route through the Museum's 12 highlight objects – , featuring an Egyptian Mummy, Guy Fawkes' lantern, Samurai armour and Turner's famous painting of Oxford High Street – is a great way for families to experience some of the Museum's most treasured artefacts together.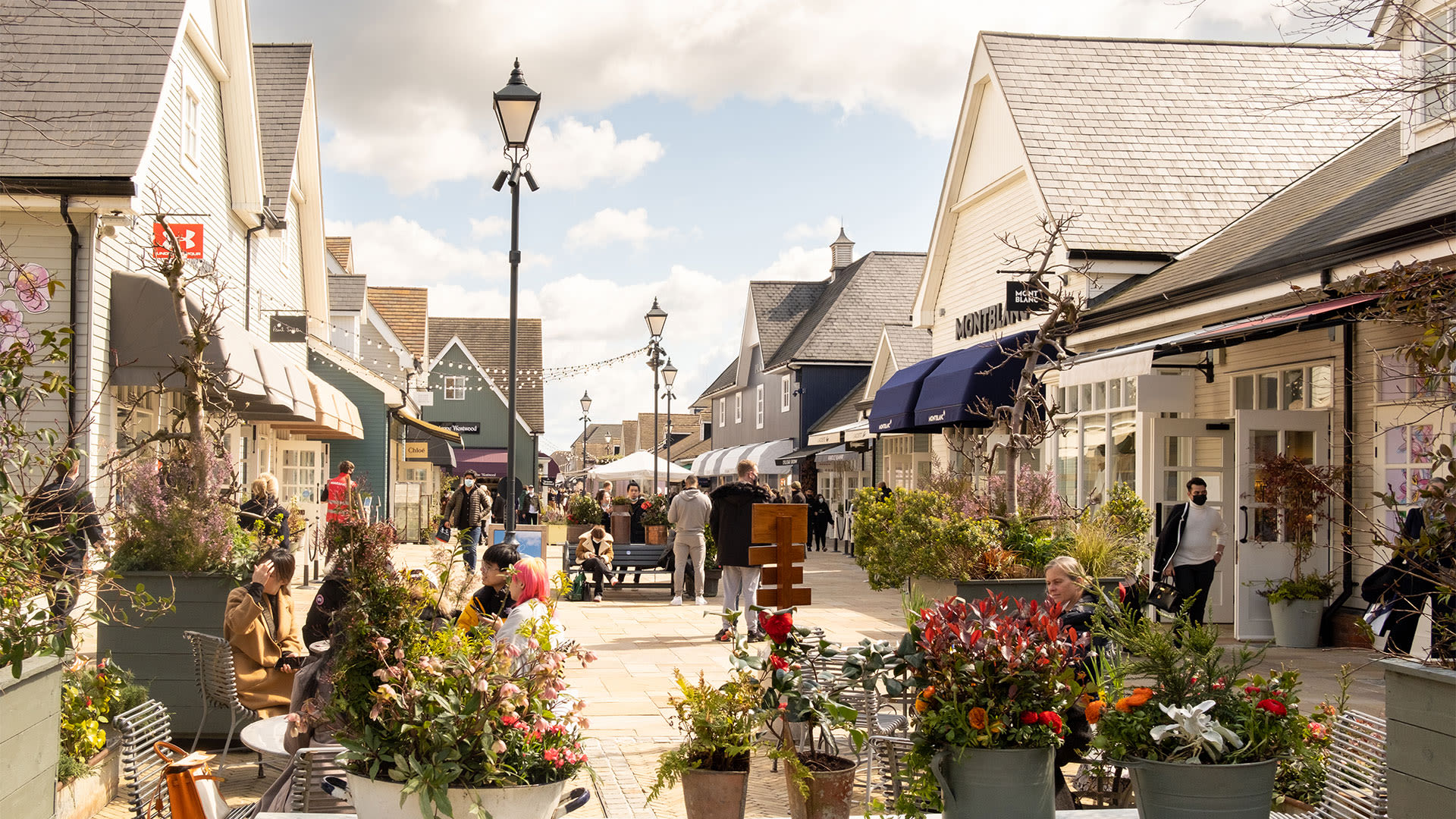 With beautiful fashion, fabulous food and fun in the fresh air, there is plenty to enjoy with a day out at Bicester Village. For visiting families, the dynamic play area, should be your first pit-stop. Set against the backdrop of the Village, the natural playground, featuring a carved-out tree trunk, fun lookout tower and tubular slide – is the perfect place for your little ones to burn off some energy in-between browsing the boutiques.
When it comes to refuelling, many of the restaurants offer delicious child-friendly dishes – think mac 'n' cheese, chicken burgers and fish and chips.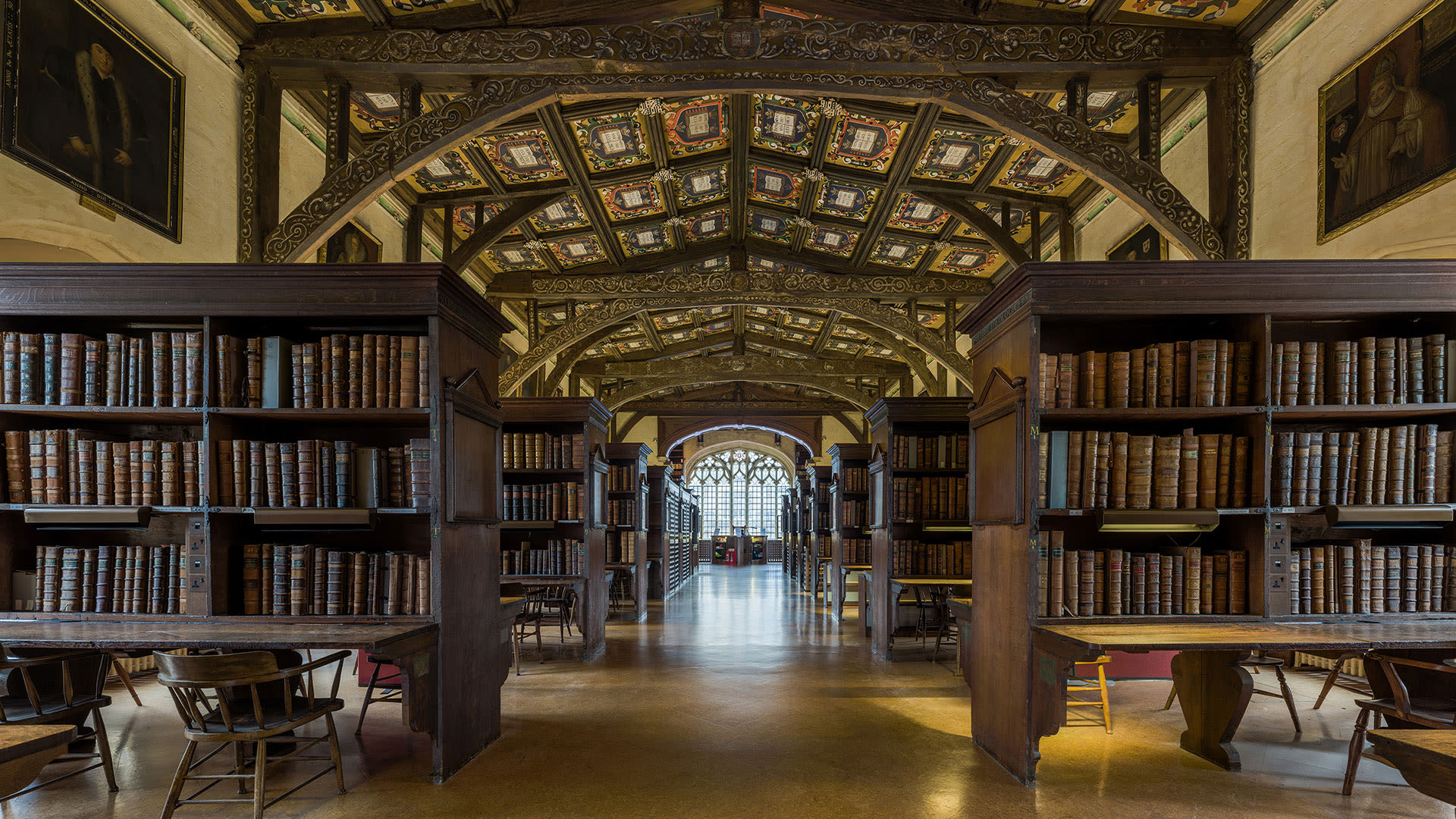 The University of Oxford's Bodleian Library is well worth a visit if you're planning to delight kids big and small. With 28 libraries spread across the city of Oxford, including the central University library, come and be a part of this celebrated seat of higher education with the family, if only for a few hours.
With its origins in the 14th century, the historic buildings of the Bodleian collection are as beautiful as they are inspiring. Older children will relish the Bodleian Library's City of Oxford walking tour, giving you a comprehensive yet easily digestible whistle-stop visit to all of the individual libraries and associated sights. While Harry Potter fans won't want to miss the Divinity School, Oxford University's oldest teaching and examination room. This breath-taking late Gothic period room has featured in The Philosopher's Stone and The Goblet of Fire, a must-see for admirers of the celebrated book and film series.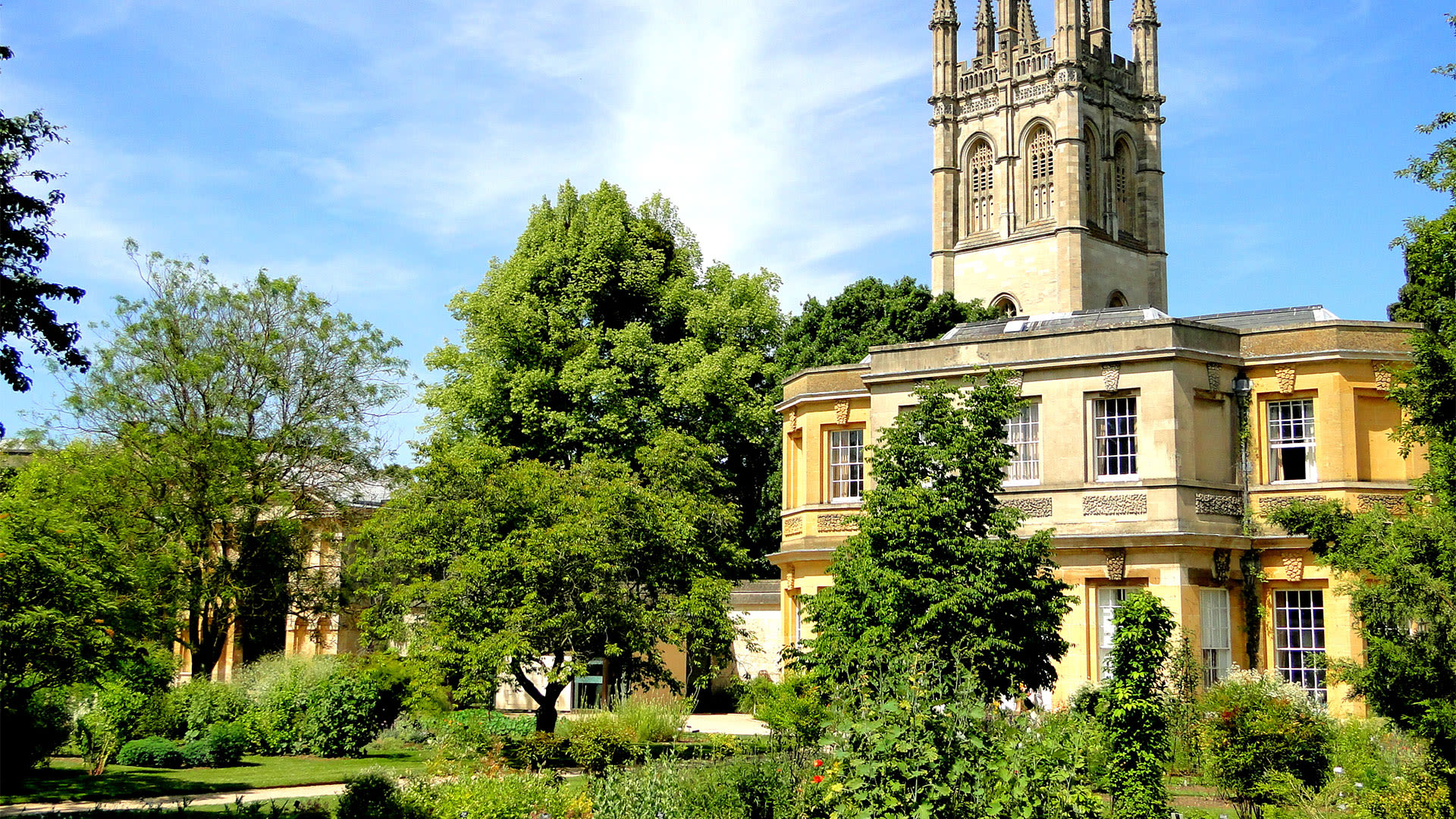 This oasis of calm, serenity, and colour in the heart of Oxford acts as a picture-perfect backdrop to a host of family-friendly activities. Celebrating its 400th anniversary in 2021, the UK's oldest botanical gardens is home to over 6000 exquisitely maintained and cared for species of flora (as well as fauna), including the now famous Oxford physic rose. So, grab a picnic and enjoy a day in nature with your children.
If you have time, head to the nearby Harcourt Arboretum, a sensational 130 acres of woodland, only a ten-minute drive away. Home to some of the world's rarest trees, not to mention pigs, peacocks, and red kites amongst many others - children will love the wildlife spotting.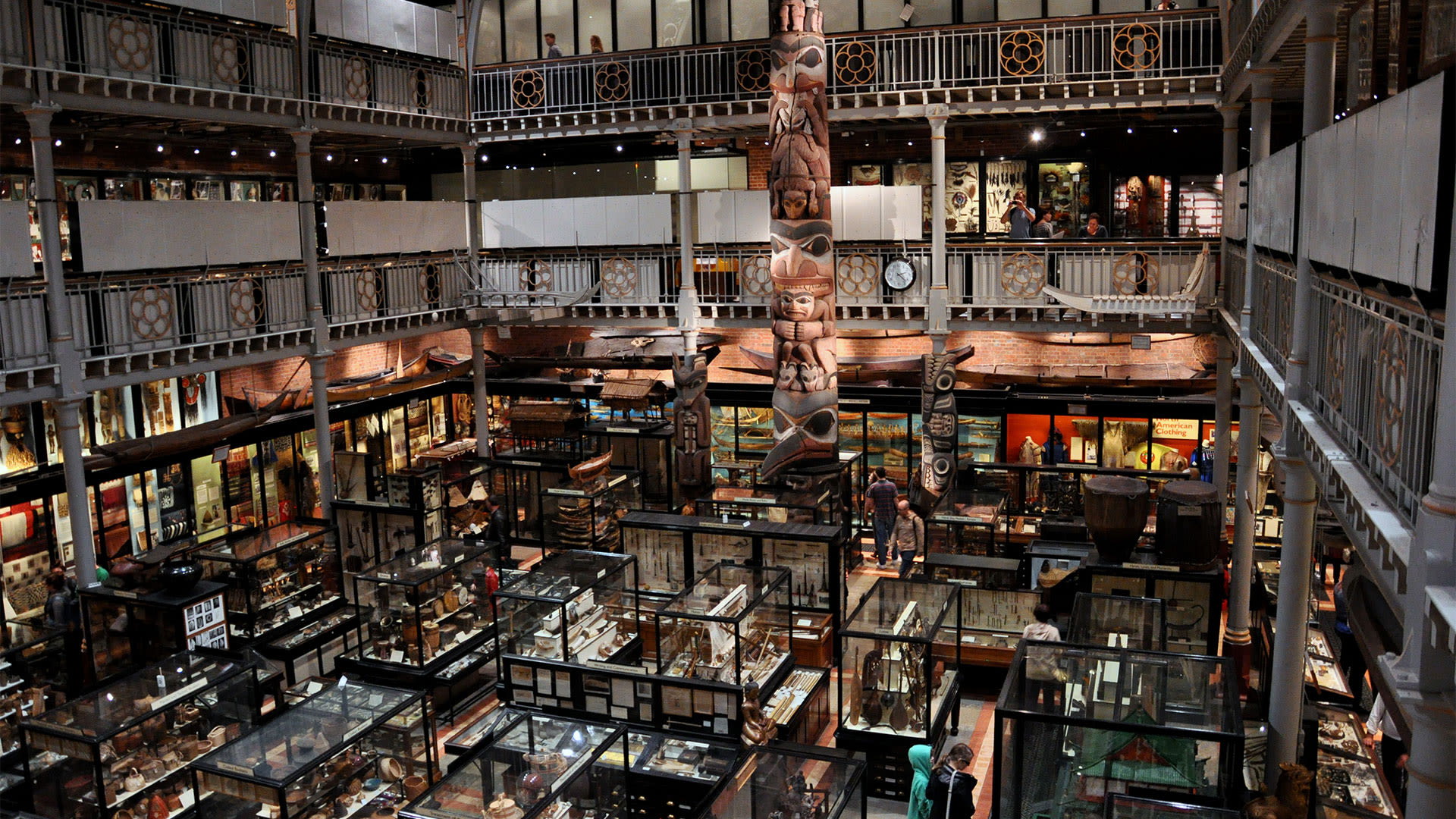 There really is no place quite like the Pitt Rivers Museum, not just in Oxford but the whole of the UK. Home to more than half a million objects, photographs, and manuscripts from across both history and the globe, it is widely regarded as one of the best of its kind. Children will love the famed masks collection, such as the colourful Mexican caricature dance mask. There are exquisite carvings and sculptures formed in wood, metal and stone, items that they may only have imagined.
The Pitt Rivers Museum artefacts collection can be enjoyed during one of the family-friendly events offered throughout the year. Alternatively, there are a variety of trails designed to help families explore and appreciate the Museum together. There's even a rusty USB stick on display, unearthed at the turn of the 21st century and loaded with music by Amy Winehouse, and clips of Bhangra dancers from a talent show!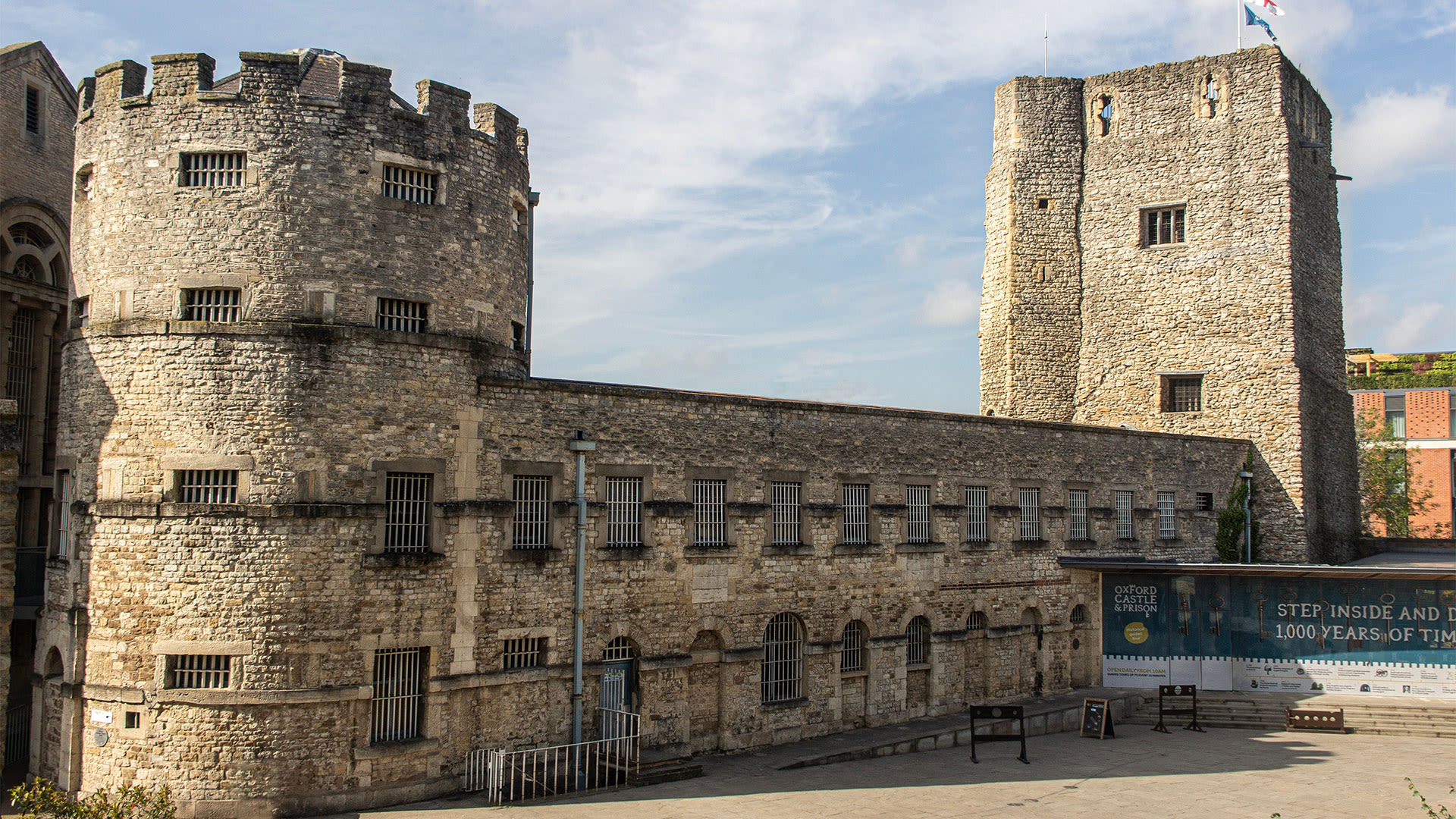 We love Oxford Castle & Prison's 'step inside and do 1,000 years of time'. It accurately sums up the significance of the history contained within its walls. Take a guided tour and get the full lowdown on Oxford Castle & Prison from a local expert. Children under five go free, with memorable family-friendly experiences such as the jailbreak escape room, spectre ghost tour and the Medieval Fool School, a great court jester experience for little ones.
Be sure to re-enact your kids' favourite movie battle scenes at the medieval Oxford Castle & Prison. Climb the Saxon era St. George's Tower and enjoy panoramic views of the ancient city; descend into the 900-year-old crypt, where the Legend of King Arthur was written; and see an 11th century motte-and-bailey castle in the flesh.
07
Oxford University Museum of Natural History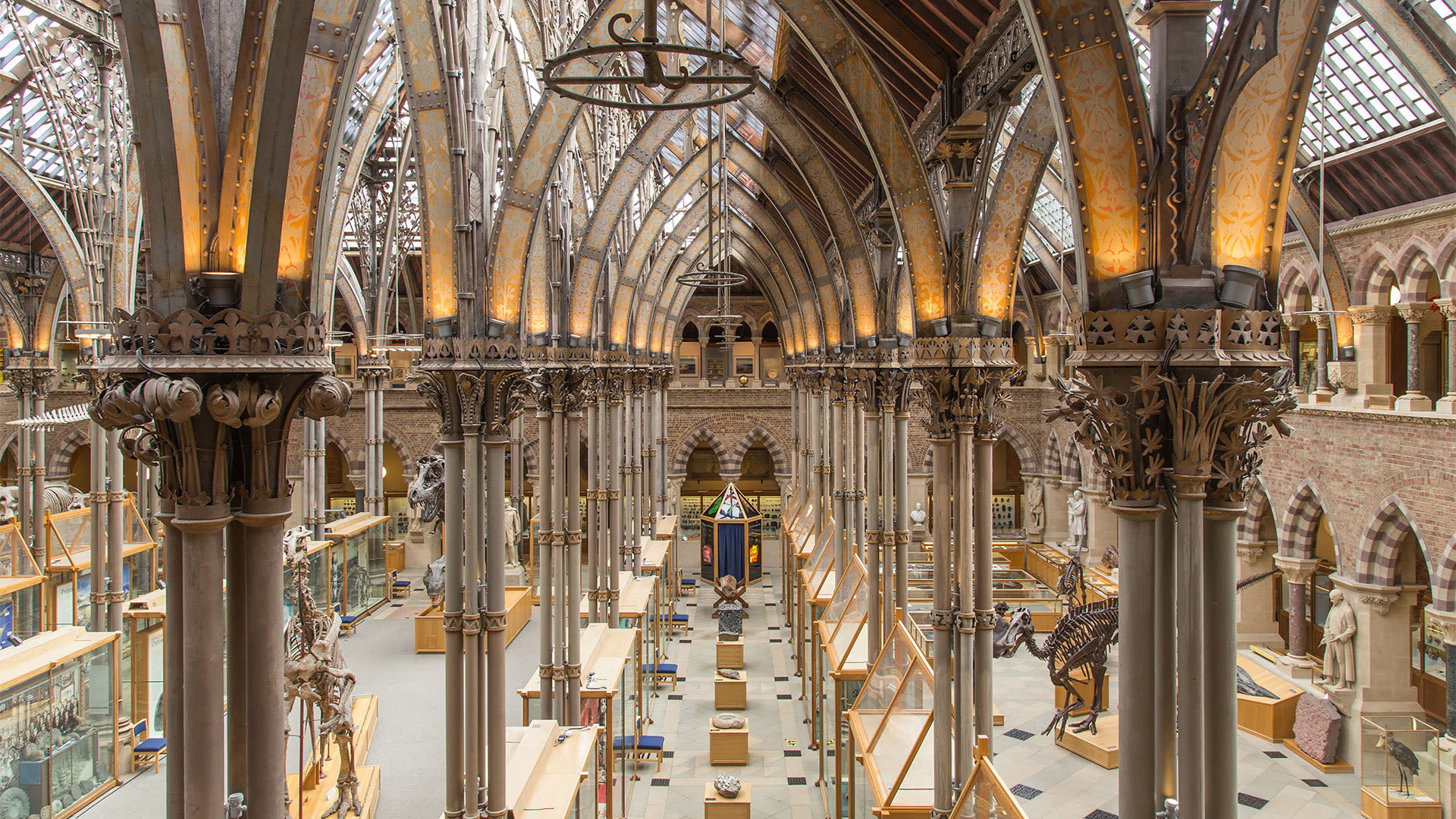 Much like its London counterpart, the Oxford University Museum of Natural History is a fascinating place for visitors of all ages. Families arriving to the Museum are greeted by its unmistakable neo-Gothic architecture, before entering to discover an awe-inspiring world within it. From dinosaur remains uncovered in Oxfordshire and the Oxford Dodo to giant whale skeletons and pieces of meteorite, there are more than 7 million artifacts to discover.
A year-round series of exhibitions features within the Oxford Natural History Museum, and entry is free. Visit on a Sunday for specialised family-friendly trails, crafts and more.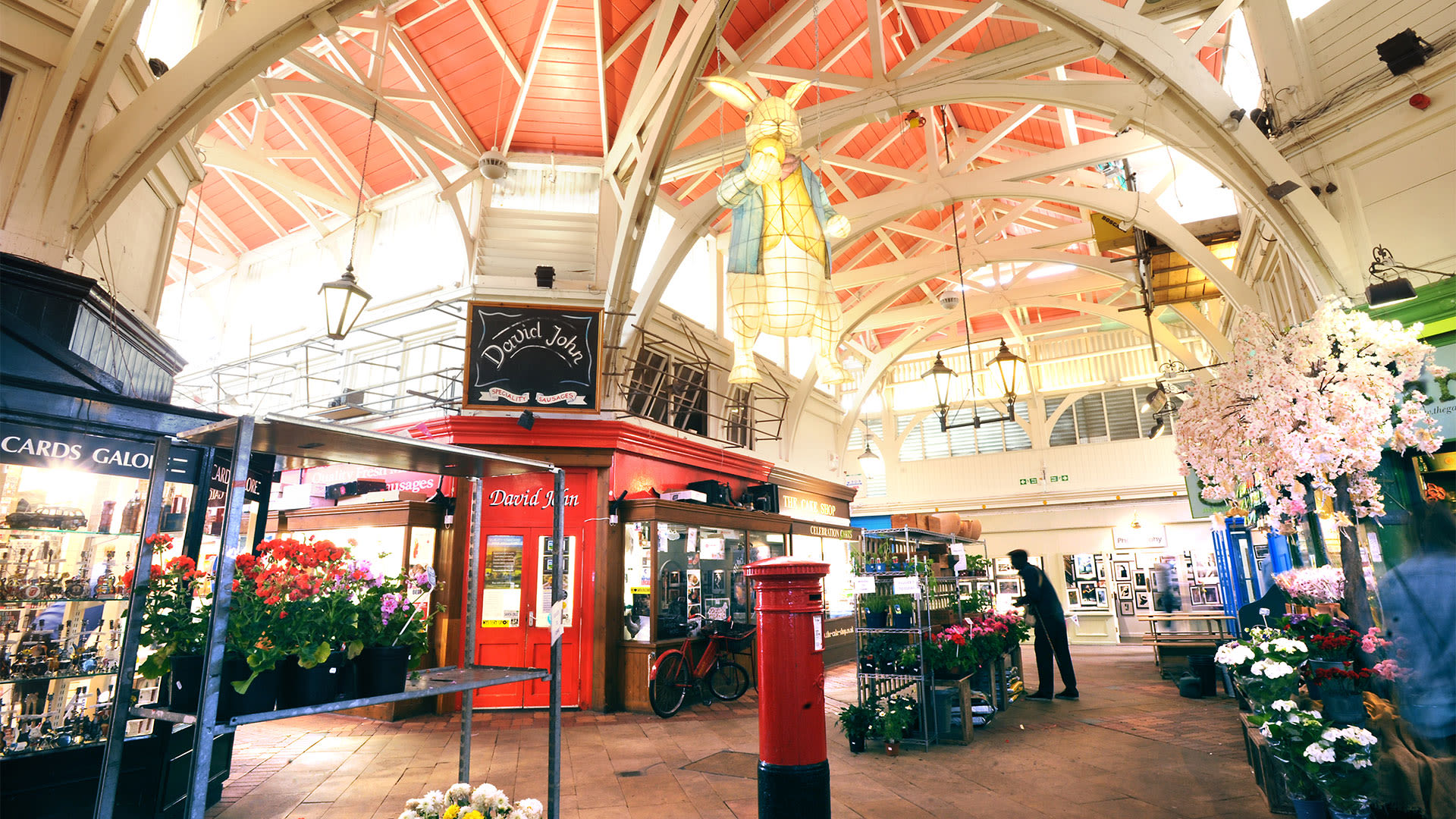 Tucked away from the main hustle and bustle of the city is the Oxford Covered Market, an understated yet charming traditional market hall. Step inside to be greeted by an array of colours and aromas. Kids (and grown-ups too) will love the sweet chocolatey smells coming out of Ben's Cookies, or the unmistakable scent of baking pastry at David John Pies. Pick up a souvenir of your trip from the likes of Oxford Soap Company or Oxford Souvenirs. Your little ones will love the whirlwind of sounds, colours, and smells at every turn of this lesser-known Oxford treasure.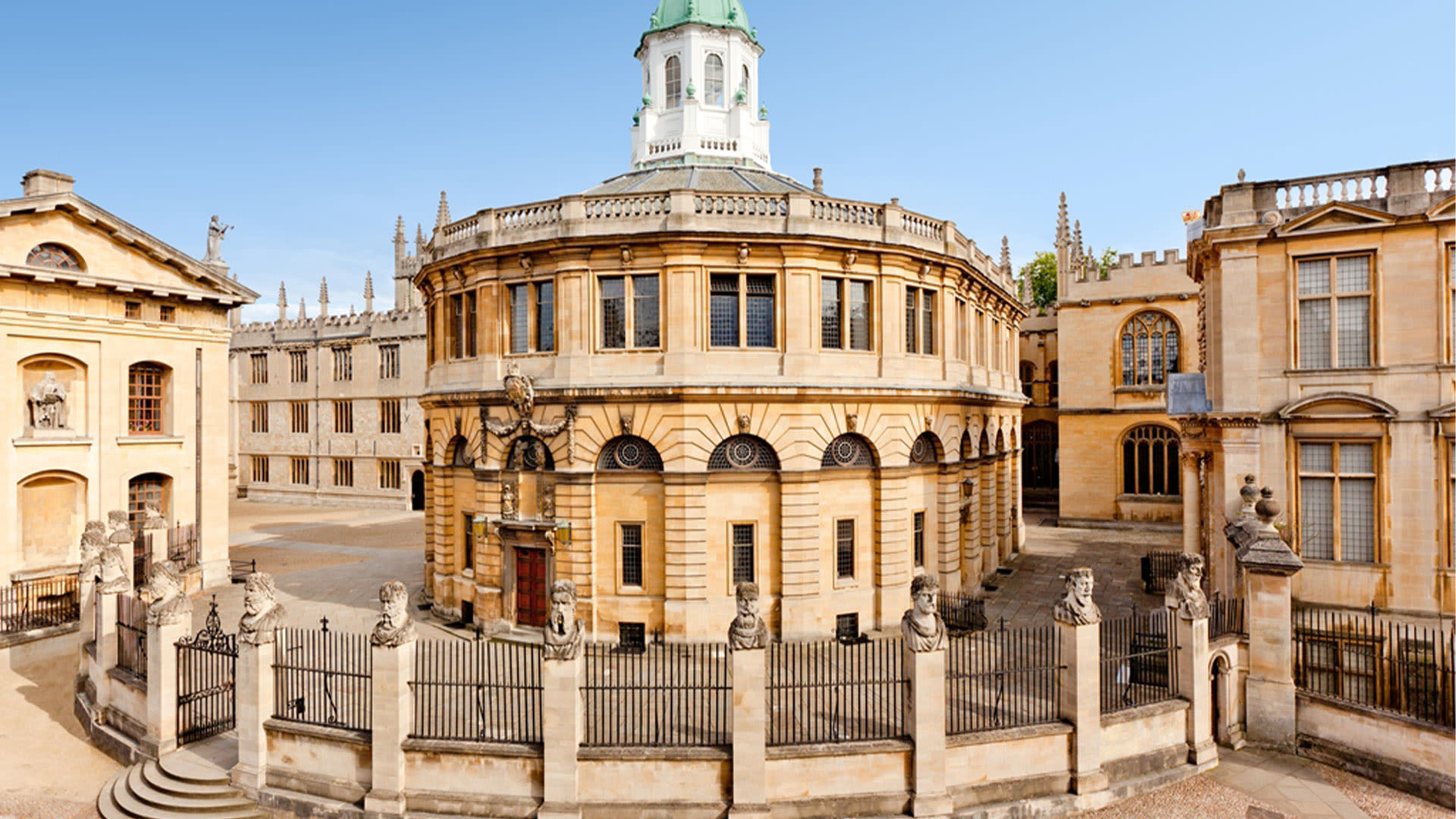 Experience the magic of the famous Sheldonian Theatre, with a rich line-up of events and concerts running all year round. Located in Oxford's medieval city centre, the first thing that strikes you about this Grade 1 listed building is the octagonal cupola, quickly followed by the magnificent painted ceiling providing entertainment before a note or line has been played. Creative young minds will love to experience a full orchestra in the flesh, with Oxford Philharmonic Orchestra regularly delivering awe-inspiring performances.
https://www.sheldonian.ox.ac.uk
For more inspiration on the best things to do in Oxfordshire this summer, take a look at our guide to the local region. Plus, find out all you need to know for visiting the Village right here, including where to find the children's play area – perfect if you're looking to score some extra points with your little ones.
Best of the region
Looking to explore? We've chosen our favourite attractions and things to do in beautiful Oxford and the surrounding areas – from storied colleges, museums and libraries to regal parklands and wild meadows.
All your favourite designers in one place
Discover more than 150 boutiques, all with remarkable savings, all year round.
Browse the boutiques