Discover scenic walks in Oxfordshire
Both city and country can be combined to great effect on walks in Oxfordshire. In the space of a mere hour you could be wandering beneath the Bridge of Sighs, hot-footing it across to the Radcliffe Camera and then joining up with the River Thames towpath to meander through Port Meadow.
Often, the best walks in Oxford begin without a plan. A small and walkable city, it's the kind of place where no matter which direction you take, you're guaranteed to come across something spectacular. Lovers of history, architecture and culture will delight in the city's storied colleges, museums, libraries and markets, all located within a half an hour walk of one another.
For those of you who love nothing more than being immersed in nature, the surrounding countryside is never far away, with a growing list of walking routes waiting to be discovered.
Join us as we take you on some of the most picturesque walking routes, perfect for exploring the region.
Photography credit: Experience Oxfordshire®


Countryside walks near Oxford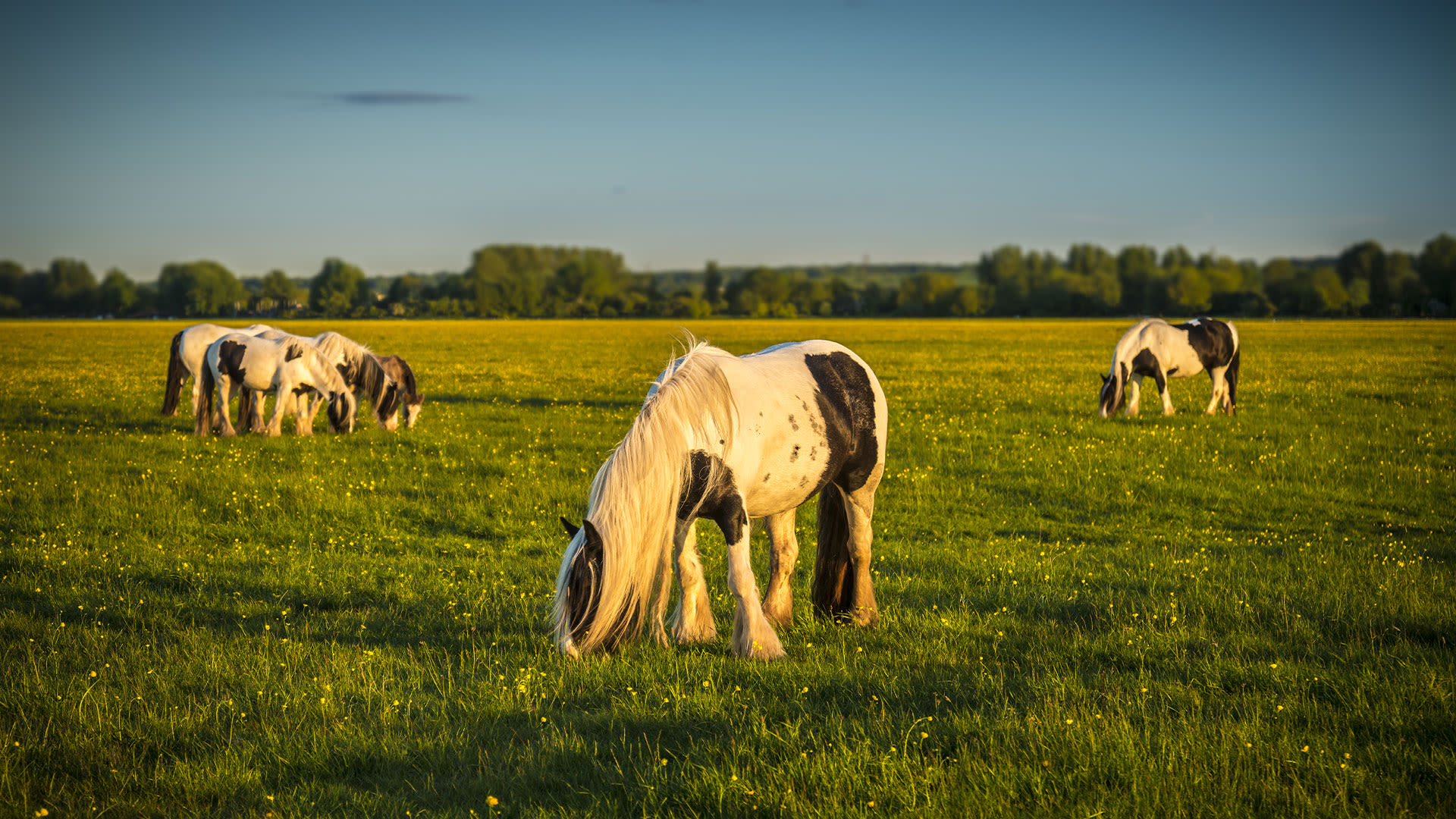 This ancient meadow, nestled alongside the River Thames, is just a short drive from the Village and less than 30 minutes on foot from the city centre. With some of the most peaceful and serene greenery in the area, it's rumoured to be where Lewis Carrol first conceived the story of Alice's Adventures in Wonderland.
Walkers here are treated to regular sightings of grazing wild ponies, not to mention migrating flocks of lapwing, teal and Canada geese. Simply follow the river from Oxford until it meets with Castle Mill Stream at the southern point of Port Meadow. Or, park at Port Meadow South Parking near Jericho, if visiting by car.
Start at the car park and follow the Thames through the meadow to Godstow Lock (and the ancient remains of Godstow Abbey). Continue to Wolvercote Common, before turning back towards the car park. Before stopping at the celebrated Perch Inn at Binsey for a well-earned drink and some pub food – it's even dog-friendly, just like the meadows.
And if woodland walks are more your thing, some of the most enchanting routes in Oxfordshire are to be found in neighbouring Wytham Woods. Find out more about walking routes in Port Meadow here.
Style tip:
As with all of Oxfordshire's walks, close to water or woodland, a pair of sturdy waterproof footwear is advisable. A pair from Hunter make a practical and stylish addition to your day of walking at Port Meadow.
Uncover hidden valleys, seasonal carpets of bluebells and magical woodland at Shotover Country Park, just 30 minutes from the Village. You'll find some of the best family walks in Oxfordshire, with plenty of nooks for the kids to play in. While its wide open pathways are great for cycling, the wooded tracks frequently emerge onto open pastures, where you can admire sweeping views across the countryside.
Style tip:
A day spent at Shotover – particularly in colder months – should be complemented by a warm and stylish jacket from celebrated British brand Barbour.
You've heard of Stonehenge, but did you know that Oxfordshire is home to some of the best-preserved Neolithic and Bronze Age monuments? Maintained by English Heritage, the Rollright Stones include one of the best examples of an ancient stone circle in the UK. The perfect walking route for all the family, adults will love learning about the ancient history of Britain's ancestry, whilst children will enjoy walking right up to the stones.
One of Oxfordshire's most inspiring historical walks begins at The Whispering Knights, the oldest collection of stones at the site and an ancient burial chamber with majestic views across the countryside. Then make your way via the well-marked pathway to The King's Men stone circle, containing 70 or so weathered limestone monuments dating back to around 2,500BC. Before arriving at The King Stone, a piece that proudly towers above the rest.
Style tip:
A pair of lightweight and comfortable outdoor shoes from The North Face are perfect for exploring this local heritage site.
Walks in Oxford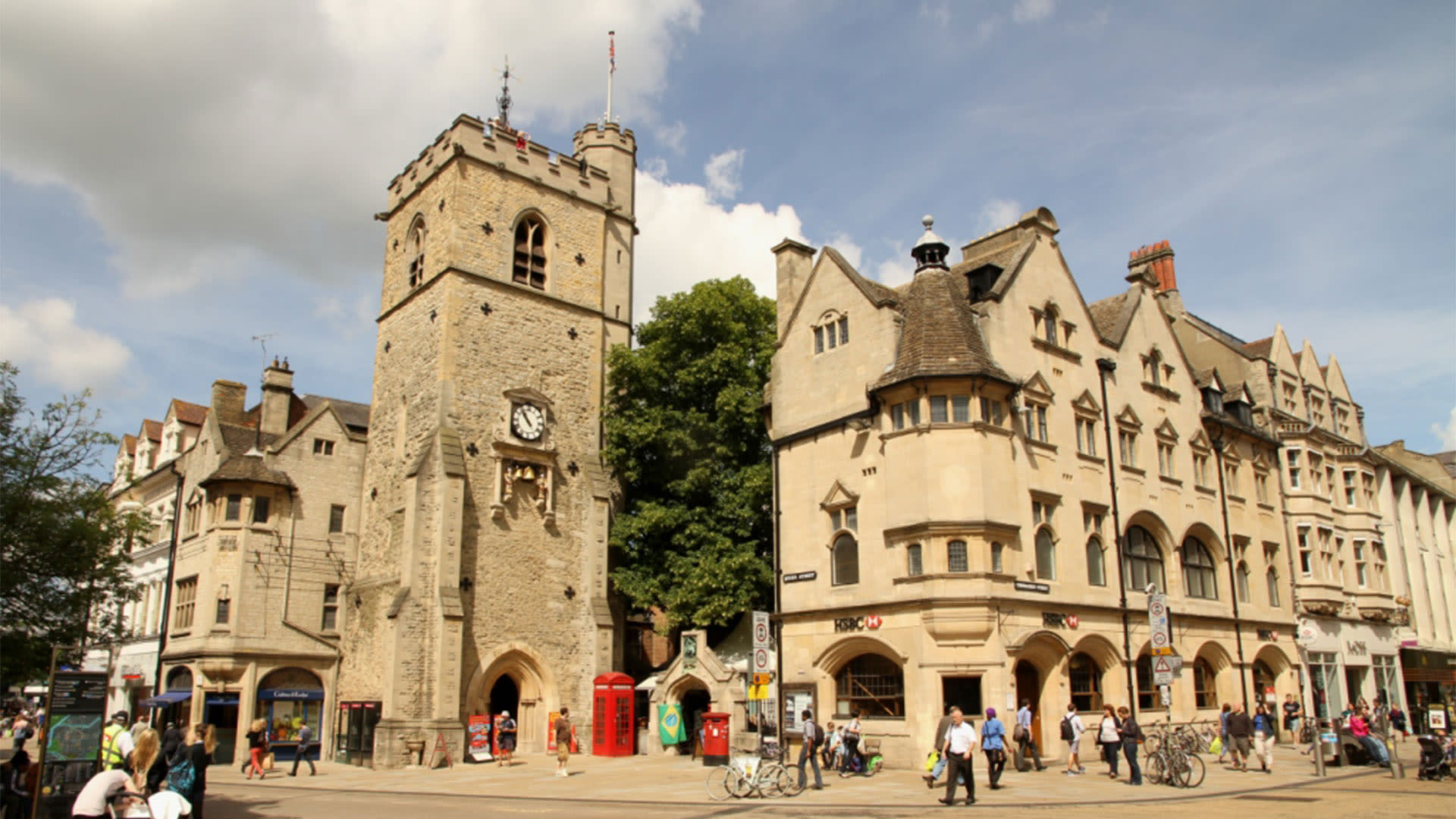 To walk through the city centre of Oxford is to experience some of the UK's most celebrated cultural heritage on foot. Gaze upon the beautiful Venetian-inspired architecture of the city's world-renowned University buildings, such as The Radcliffe Camera, home to the Bodleian Library.
Oxford's ancient city wall is a hotbed of historical delights. Don't miss the Norman-era Oxford Castle and Prison or the architecturally stunning Christ Church.
The city of dreaming spires is visible in its full glory as you pass along the northern edge of Christ Church Meadow, a piece of college grassland that strolling couples often share with grazing Longhorn cattle. And to finish off your magical walk in Oxford, immerse yourself in The Covered Market, a haven of artisan food and drink.
Don't miss:
The popular filming spots throughout the city. From Harry Potter to Inspector Morse – a must for film fans. These sneakers will make exploring a breeze.
Add this sample route of the city's most celebrated sights to OS Maps.
05
The Thames Path and Oxford Waterways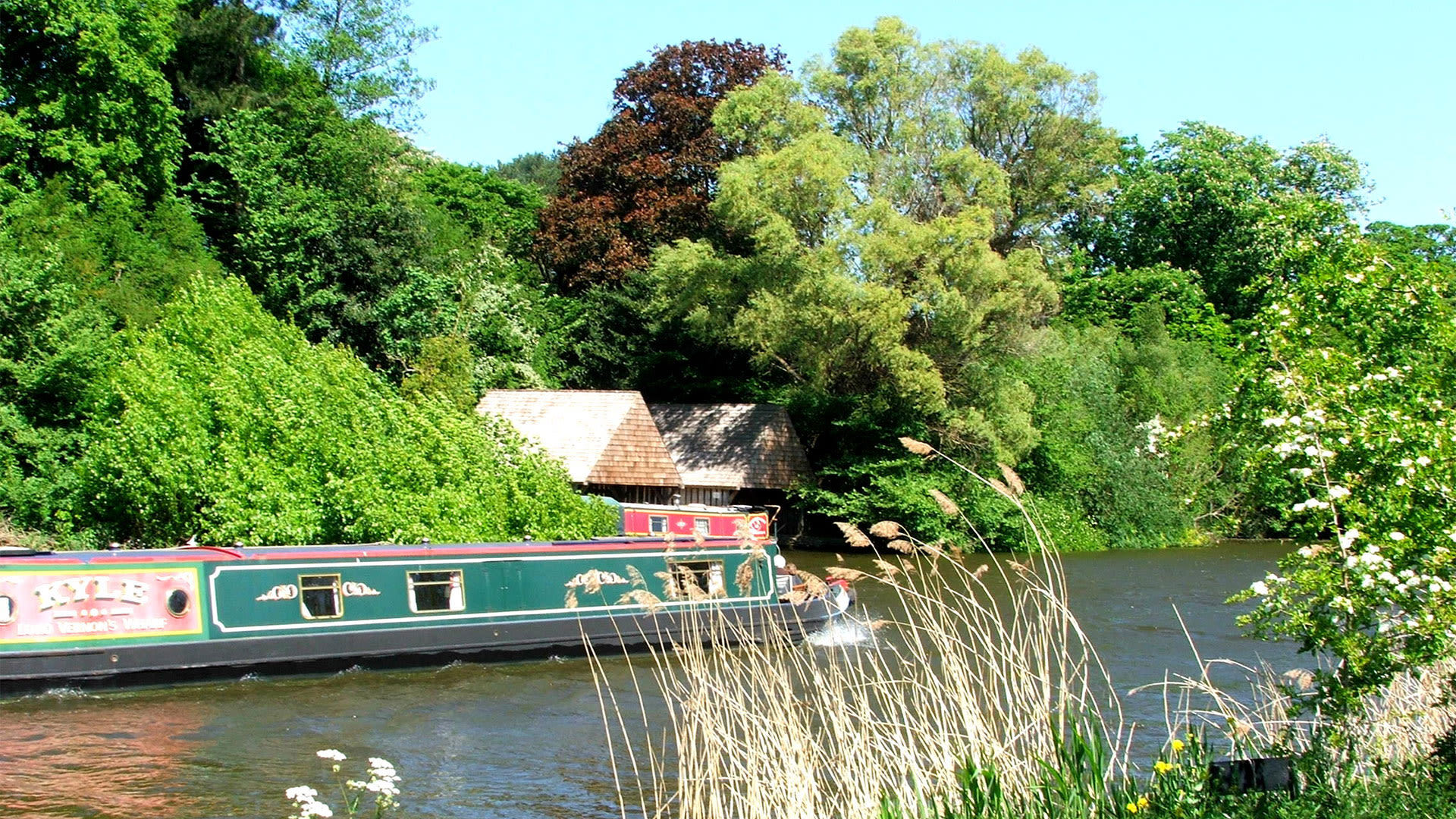 If you walk the rivers and canals of Oxford, you get a real sense of the intricate network of waterways that build the foundation of the city. We recommend beginning at Oxford Castle and Prison and ending – five miles and around two hours later – at Sandford Lock just south of the city centre. You can find a guide here.
This unique Oxford walk takes in historic wharves, industrial canalsand flood meadows –you may even catch a glimpse of the Oxford University rowing team practicing on the water. Keep an eye out for iconic spots featured in renowned works of literature, such as Alice in Wonderland and Three Men in a Boat.


All these walking routes are within easy reach of Bicester Village, with good connections by road and rail. To help you plan your visit, take a look at our curation of the best hotels and attractions on our doorstep.
Best of the region
Want to explore? We've chosen our favourite attractions and things to do in beautiful Oxford and the surrounding areas – from storied colleges, museums and libraries to regal parklands and wild meadows.
All your favourite designers in one place
Discover more than 150 boutiques, all with remarkable savings, all year round.
Browse the boutiques