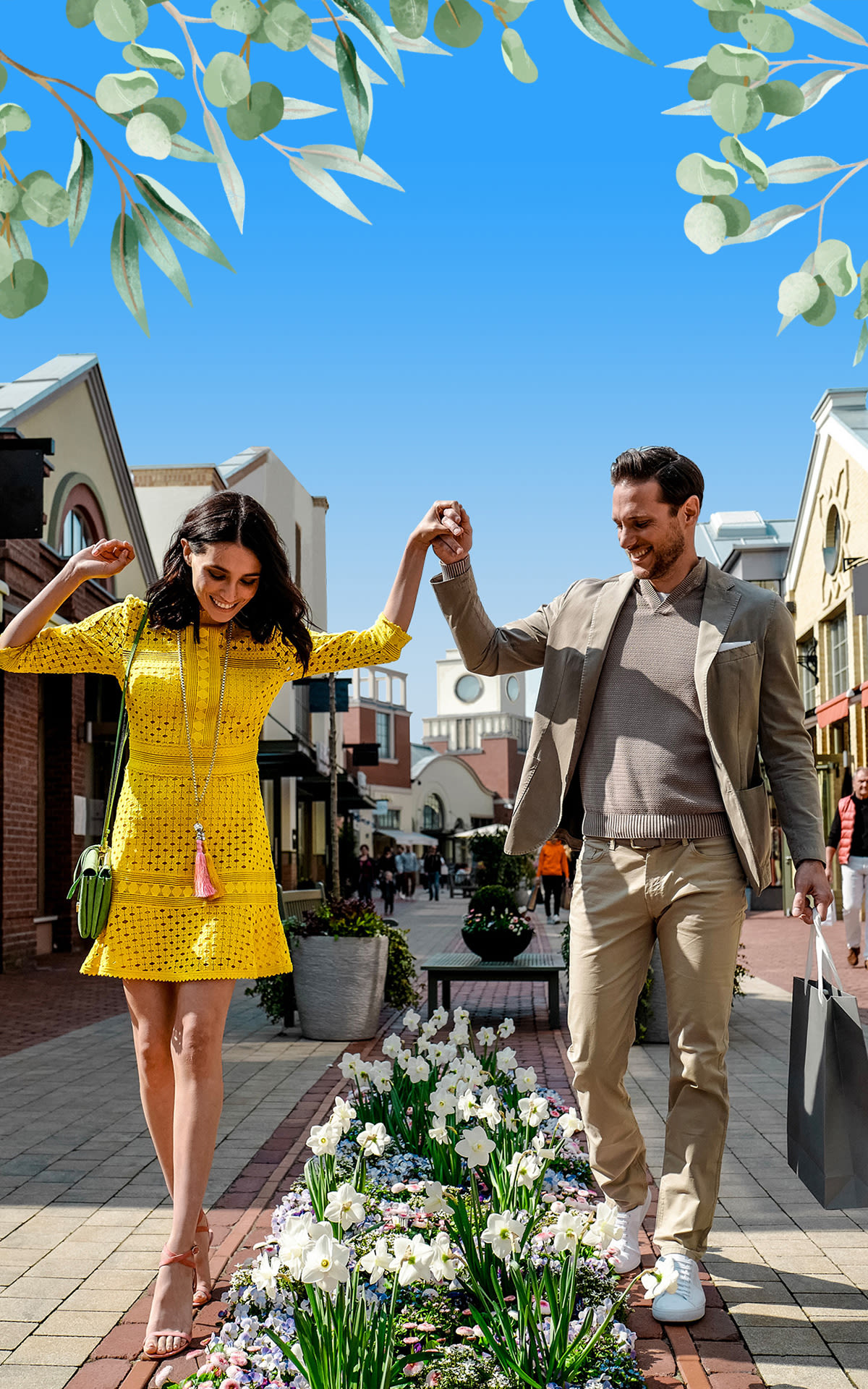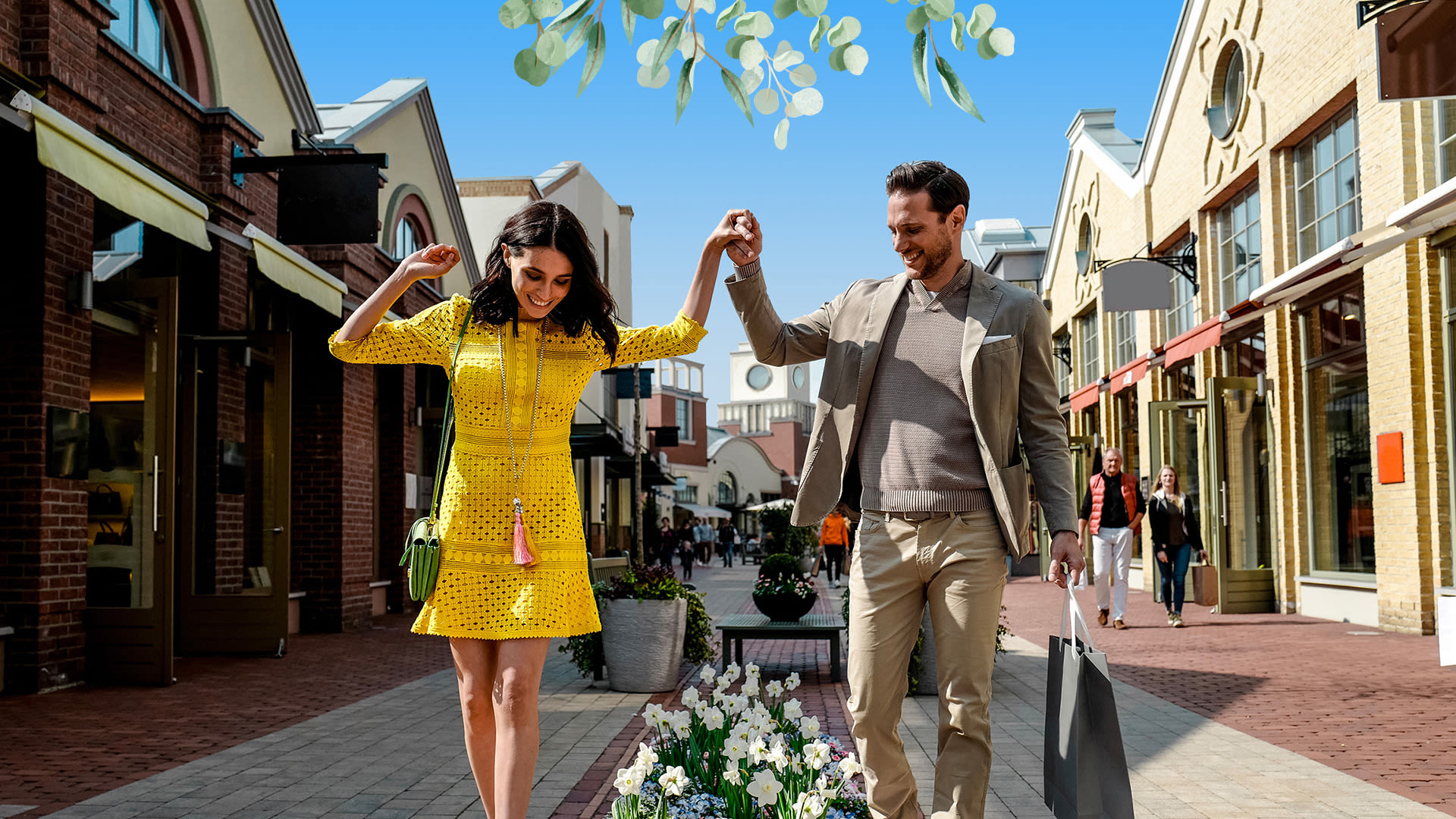 Membership Privacy Notice
Membership at Ingolstadt Village, a member of The Bicester Collection® membership terms and conditions
These terms and conditions ("Terms"), govern The Bicester Collection Membership Programme ("Membership Programme"). The promoter of the Membership Programme is Value Retail PLC, 50 Pingle Drive, Bicester OX26 6WD ("we" or "us").
The Membership Programme may offer Members various benefits from time to time such as services, food and beverage vouchers, gifts from participating boutiques, experiences, competitions, prize draws, access to the Apartment, VIP Passes, Gift Cards and donations to charities ("Treats and Rewards"). Treats and Rewards will be subject to their own additional terms and conditions. Each of the Value Retail Villages across the UK and Europe may offer Treats and Rewards. Your Treats and Rewards will be assigned to you from the primary Village that you selected when your account was set up.
The Membership Privacy Notice available at here gives further information about how your personal data is collected and processed as part of the Membership Programme. The contract between us requires us to process your personal data in accordance with the Privacy Notice.
The Terms may be amended at any time by us and we will notify you of any changes by email before such changes come into effect. The current version will also be displayed here. If you do not agree with any changes that we make to the Terms, you have the right to terminate your Membership without any cost or penalty. If you decide to do so, please let us know as soon as possible contact us. By continuing to use your Membership, you are deemed to have accepted the latest version of the Terms.
If we propose a change to the Terms that might have a significant impact on you or will affect your legal rights, we will ask for your consent to the change.
If you do not give your consent to a change where we have asked for it (or if you contact us to say you do not agree to a change we have notified to you) then we will terminate your Membership, after giving you a fair chance to redeem any benefits you have accrued up to that time.
To be a Member you must be aged 18 years or over and have the ability to receive electronic notifications from the Membership Programme through the form of electronic communication we use from time to time (for example, an email address). The Membership Programme is only for personal use by Members.

Membership is entirely at our discretion and accordingly we can refuse an application for any reason. An individual may only have one active Membership. We reserve the right to refuse, merge or close additional Memberships at any time. We reserve the right to monitor the number of Memberships in any household, and the right to cancel any suspected duplicated Memberships.

All new Members enter the Membership Programme at Level 1. For each €1 you spend in the Village, you'll be awarded one Star: you must scan your individual Membership QR code to be awarded Stars. Once you have collected enough Stars, you will move up to Level 2, and then to Level 3. Each Level of the programme attracts different Rewards and Treats; some relate to the number of Stars awarded, others are offered simply by being a Member of that particular Level.

At the end of February each year, your Stars will be reset to zero. This means any rewards offered relating to Stars awarded will be reset. However, for the following year, you will remain in the Level of the programme in which you finished the previous year. The amount of Stars awarded in the following year will determine your Level for subsequent years:
For example, if you finish year one in Level 3, your Stars are reset to zero, but you remain in Level 3. If you do not receive any Stars in year two, you will be moved to Level 2 in year three, and again, if no Stars are awarded in year three, you will move to Level 1 in year four. You can consult your amount of in your Membership account on our website ("Site") or in IngolstadtVillage mobile application ("App"). The Site and the App shall be available to you at least 98 % of the time based on one (1) calendar year. "Available" means that the essential core functions of the Site and the App can be used with no material restrictions.
You may choose to leave the Membership Programme at any time by contacting us.

You must keep us informed of any changes to your personal or membership details here. We will not be responsible for any loss of Treats or Rewards resulting from your details being out of date or inaccurate.

We may, at any time, terminate the Membership Programme.

We may cancel your Membership at any time should we believe you have breached the Terms or behaved in an inappropriate, misleading or abusive manner.

We may at our discretion amend, decline to issue, withdraw or cancel Treats and/or Rewards at any time.

Treats and Rewards are your responsibility, as are any security details relating to your Membership. We will not be held responsible for any loss arising from you failing to ensure their safe-keeping.

Treats and Rewards cannot be transferred (unless expressly mentioned in the particular offer), bought, sold or in any way traded. Only one Treat or Reward can be used at any one time, and cannot be combined with any other Treat or Reward.

All Treats and Rewards are subject to an expiry date, beyond which they cannot be used or reissued. Treats and Rewards that are lost or mislaid will not be reissued. Treats and Rewards are only redeemable at the location stated.
Many benefits of Membership are offered by participating boutiques themselves. The Membership Programme does not (other than as required by law) (i) take any responsibility for the offers provided by the participating boutiques; and/or (ii) provide any warranties regarding the goods (including without limitation the quality thereof) that the Member may obtain through the offer at the relevant participating boutique.
The Terms are governed by English law, but do not limit your rights that you have in the EU country in which you live. These Terms are subject to the non-exclusive jurisdiction of the courts of England and Wales, which means that you may bring a claim to enforce your consumer protection rights in connection with these Terms in England, or in the EU country in which you live.

We will not participate in out-of-court settlements before consumer arbitration courts. However, pursuant to EU Regulation 524/2013, we are obliged to inform you that the European Commission provides a platform for online dispute resolution, which is available at http://ec.europa.eu/consumers/odr/.