Christmas in the City of Light
Travel guide • 29 November 2022 •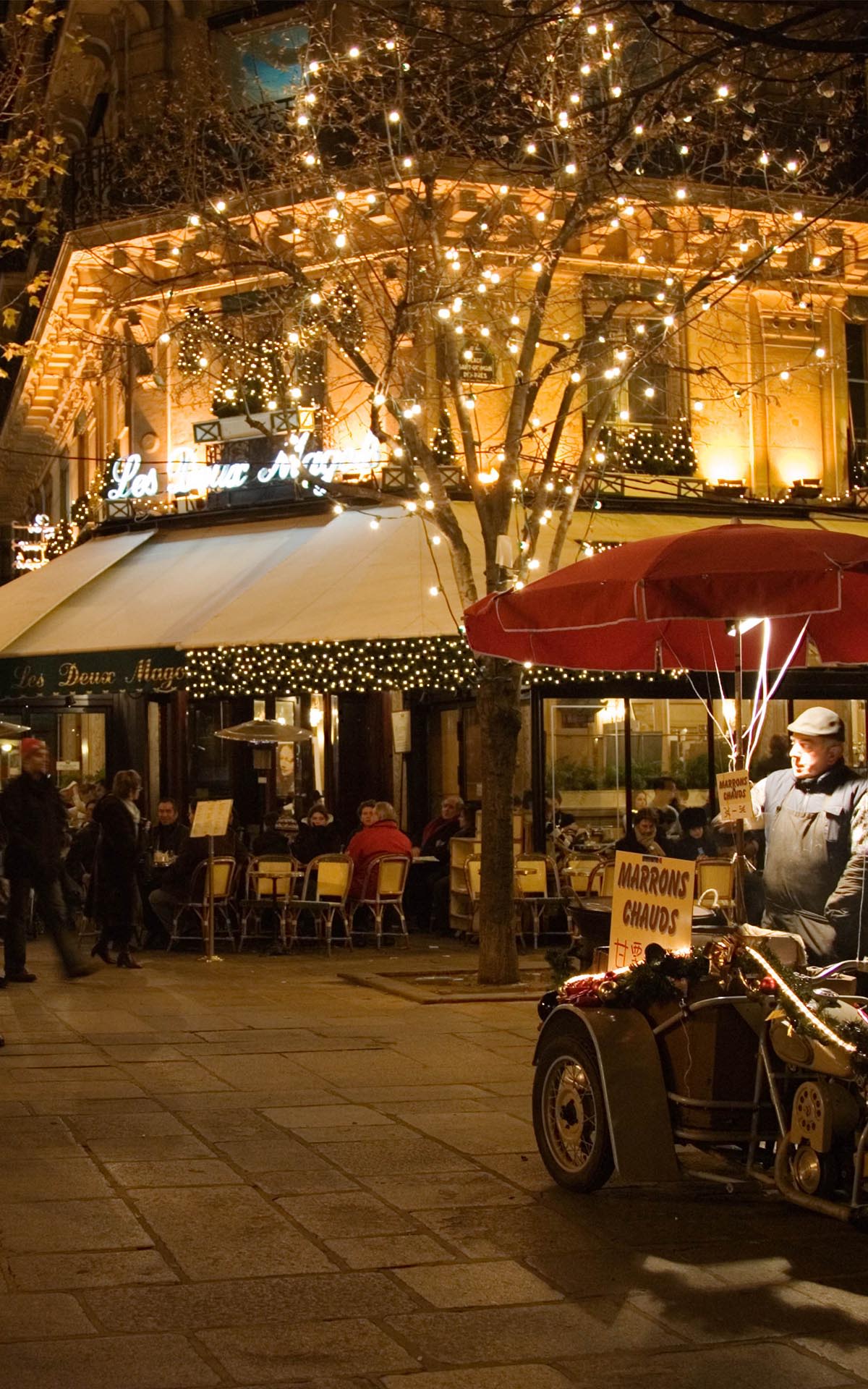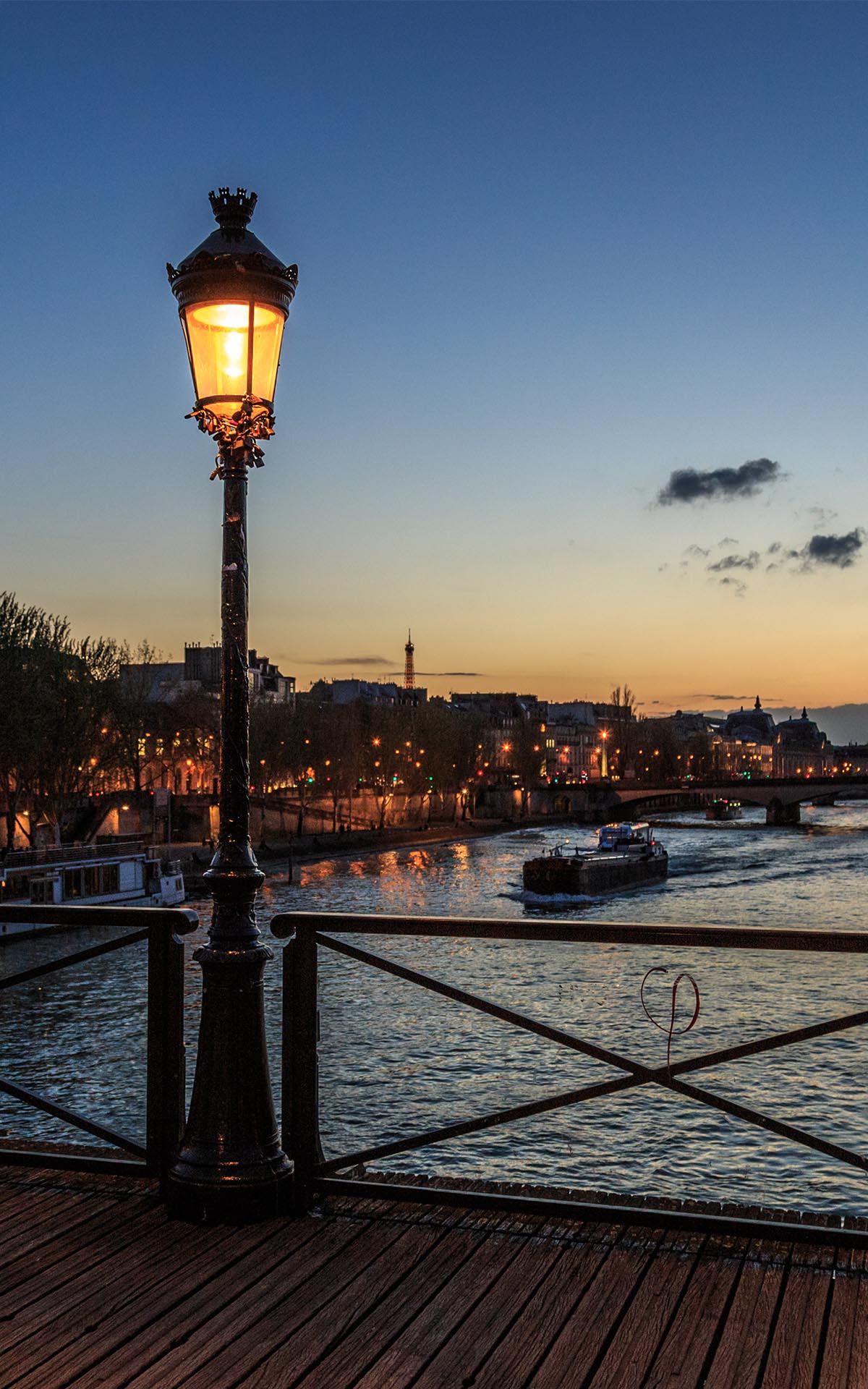 With postcard views, twinkling lights and cobblestoned streets, come the festive season, there's nothing quite like the sparkle and allure of an evening in Paris. We joined model Elise Hoogerdijk for the best bits…
To see
It should be no surprise that Paris, rightly dubbed the City of Light, puts on a lavish display at Christmas. Sparkling arches, strings of lights and striking decorations illuminate the avenues of the French capital. After dark, head straight to the Champs-Élysées, where more than 1 million twinkling lights line the street. Or take a stroll around Place Vendome, where the iconic column is given the festive treatment.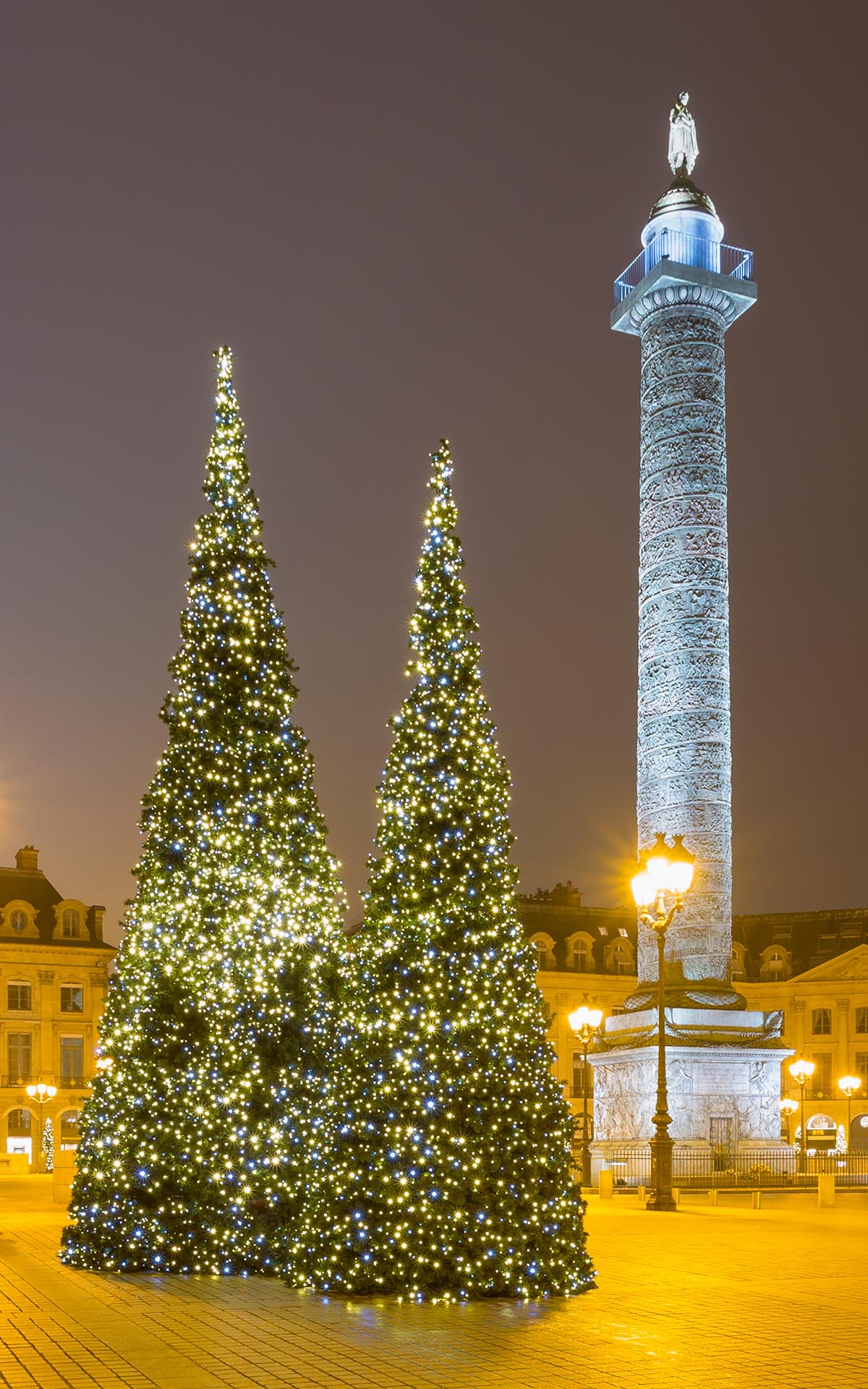 Shimmer, shine, sparkle
Claudie Pierlot
Amelia boots
TOP TIP
Stop at rue Saint-Domonique and watch the Eiffel Tower's stunning light display illuminate the night sky. This elegant pair of boots make the perfect companion for exploring.
Stop at rue Saint-Domonique and watch the Eiffel Tower's stunning light display illuminate the night sky. This elegant pair of boots make the perfect companion for exploring.
Yves Salomon
Women down jacket with fox fur collar
DON'T MISS
Travel just 40 minutes from the city and soak up all the festivities at La Vallée Village. Look up to see the illuminated, star-spangled facades, created by the talented creative agency Wanda Barcelona.
To do
When the sun goes down, watch the city come alive with Christmas magic. Choose from a host of activities, all set in the heart of the city, so you're never far from a cosy bar to dive into. From ice skating at some of Paris' iconic sites – Jardin des Tuileries and Grand Palais – to a spectacular festive concert at Sainte Chapelle, there's no escaping the festive cheer here.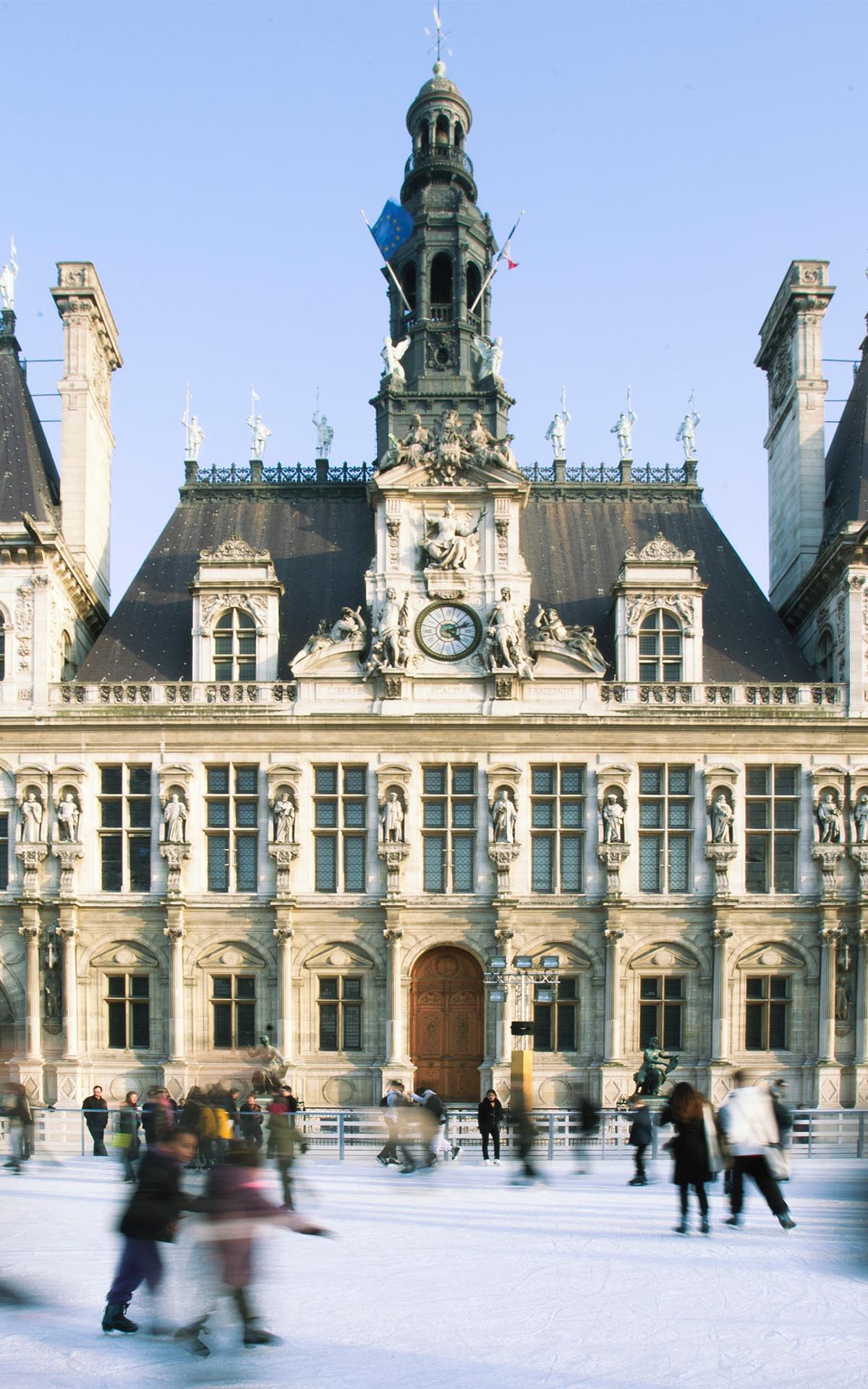 Postcard-perfect skating
Get the look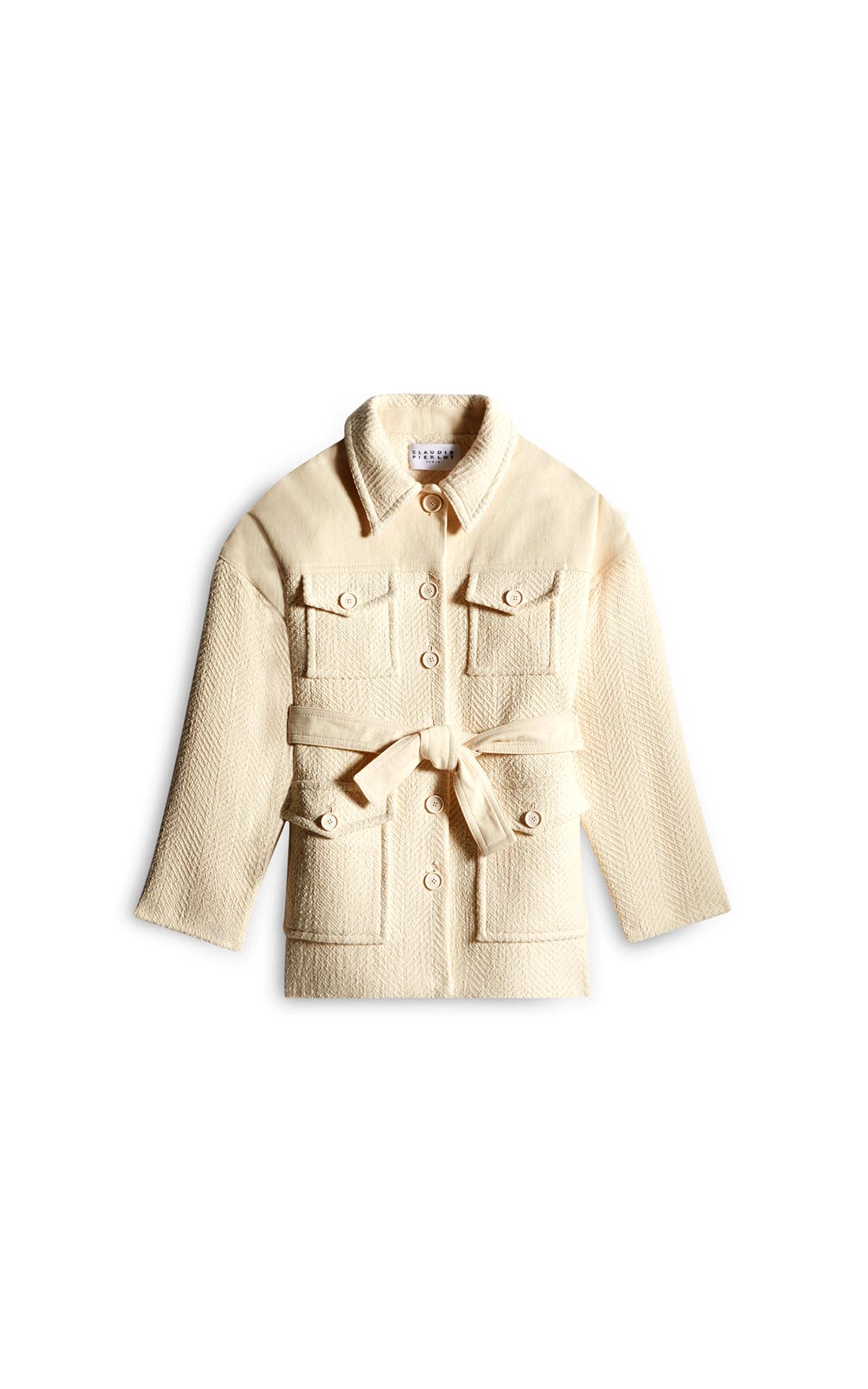 Claudie Pierlot
Wrap around jacket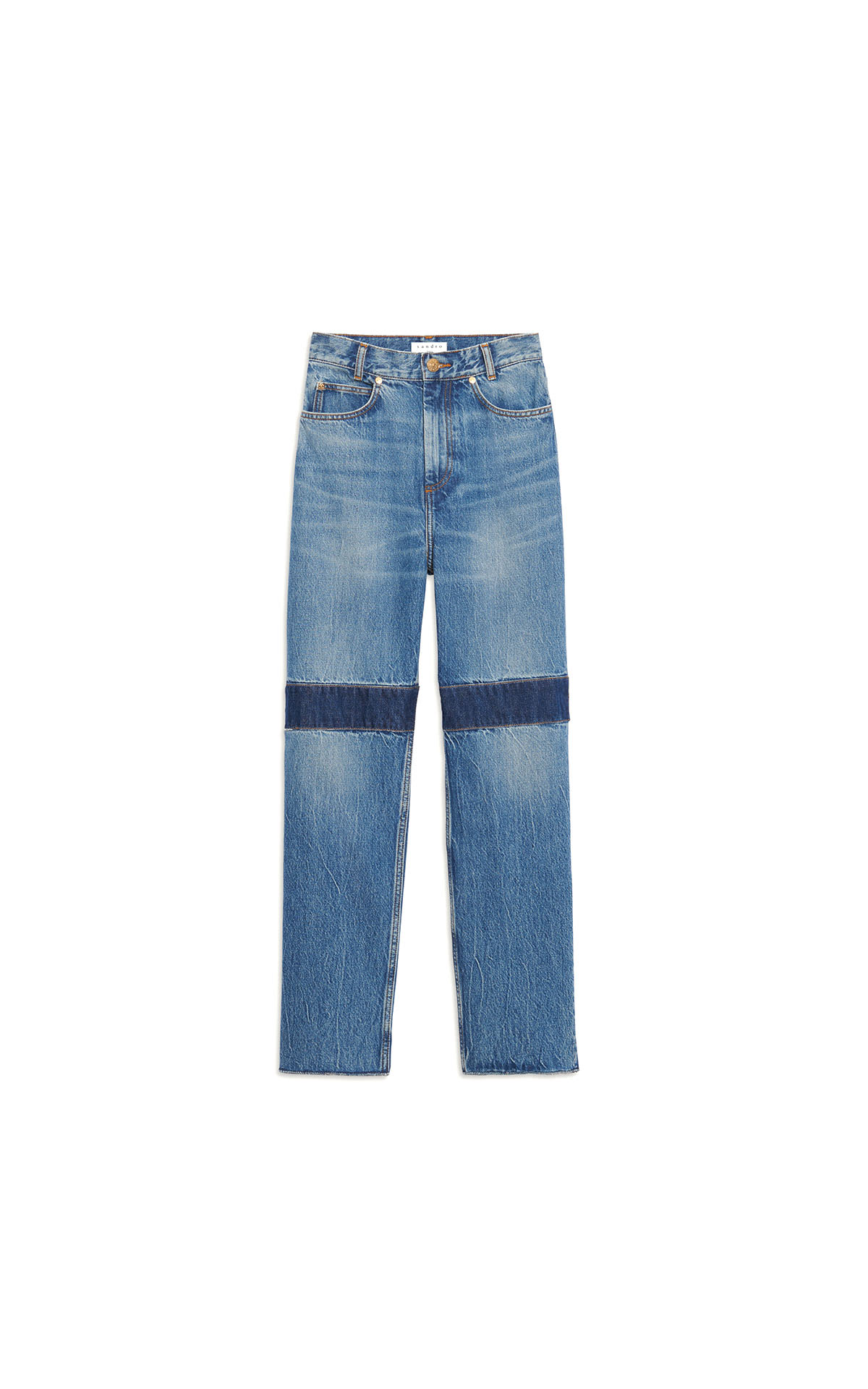 Sandro
Jeans with contrasting knee patches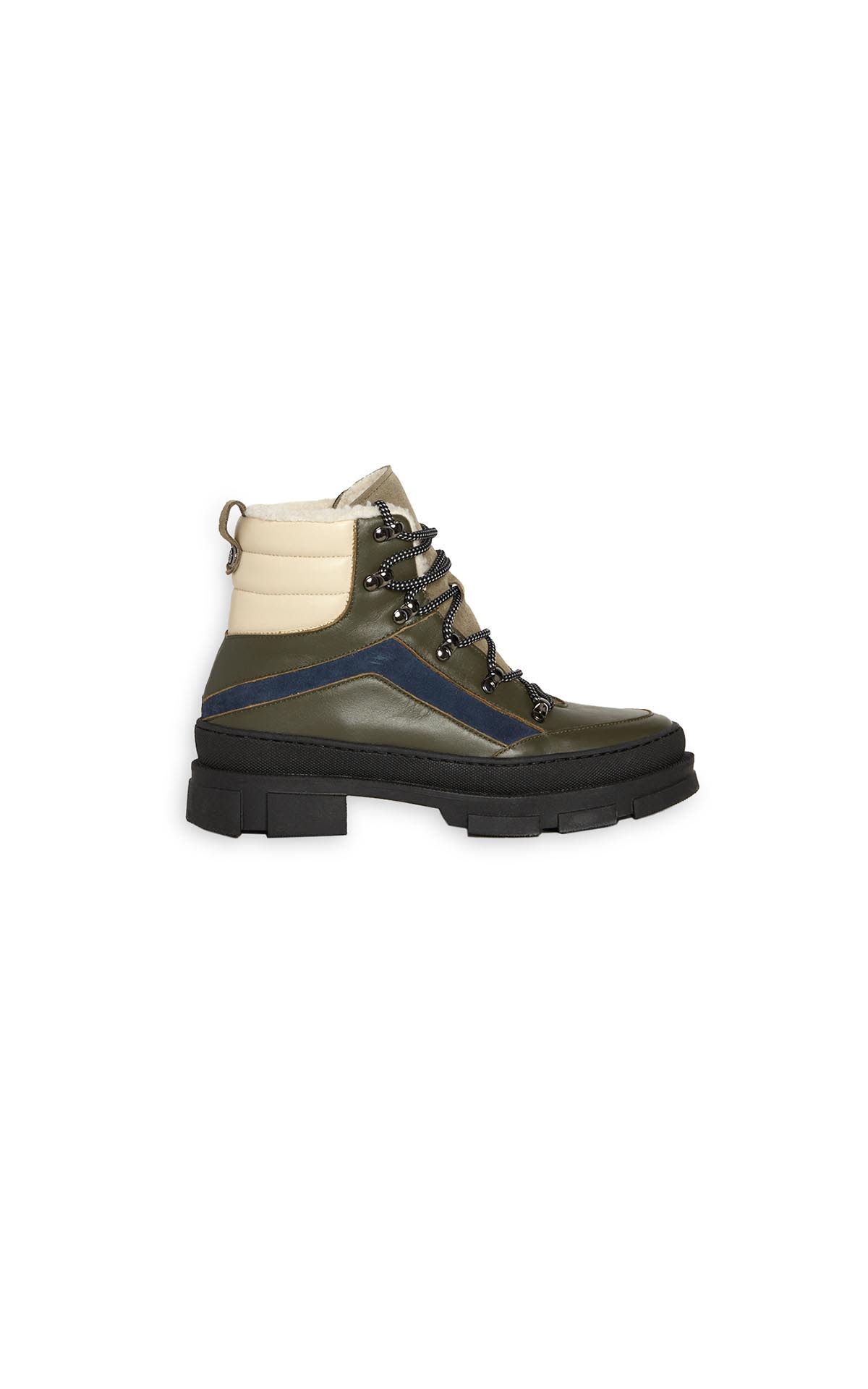 Claudie Pierlot
Lace-up ankle boots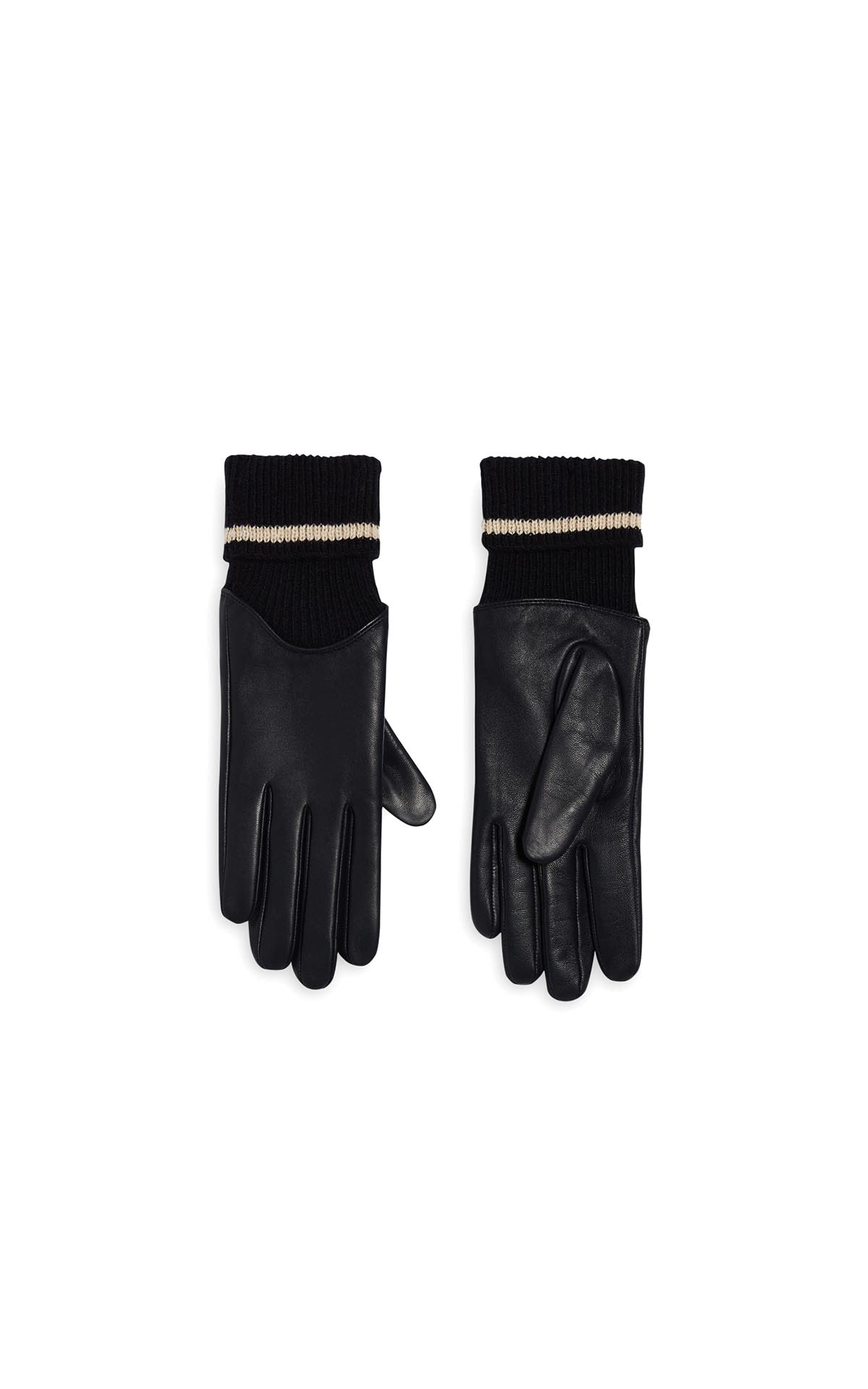 Claudie Pierlot
Gloves made from eco-friendly leather and wool
See something you like?
Shop the Village virtually and enjoy our brilliant brands direct to your door.
To stay
While in Paris, make The Hoxton hotel your home. This grand eighteenth-century residence with period details is well placed for exploring, with the Louvre, Jardin des Tuileries and the banks of the Seine just 20 minutes' walk away. For a nightcap, @EliseHoogerdijk, friend of The Bicester Collection, recommends climbing the infinitely Instagramable staircase to Jacques' Bar before retiring to your suite. The cocktails are arguably the best in the city.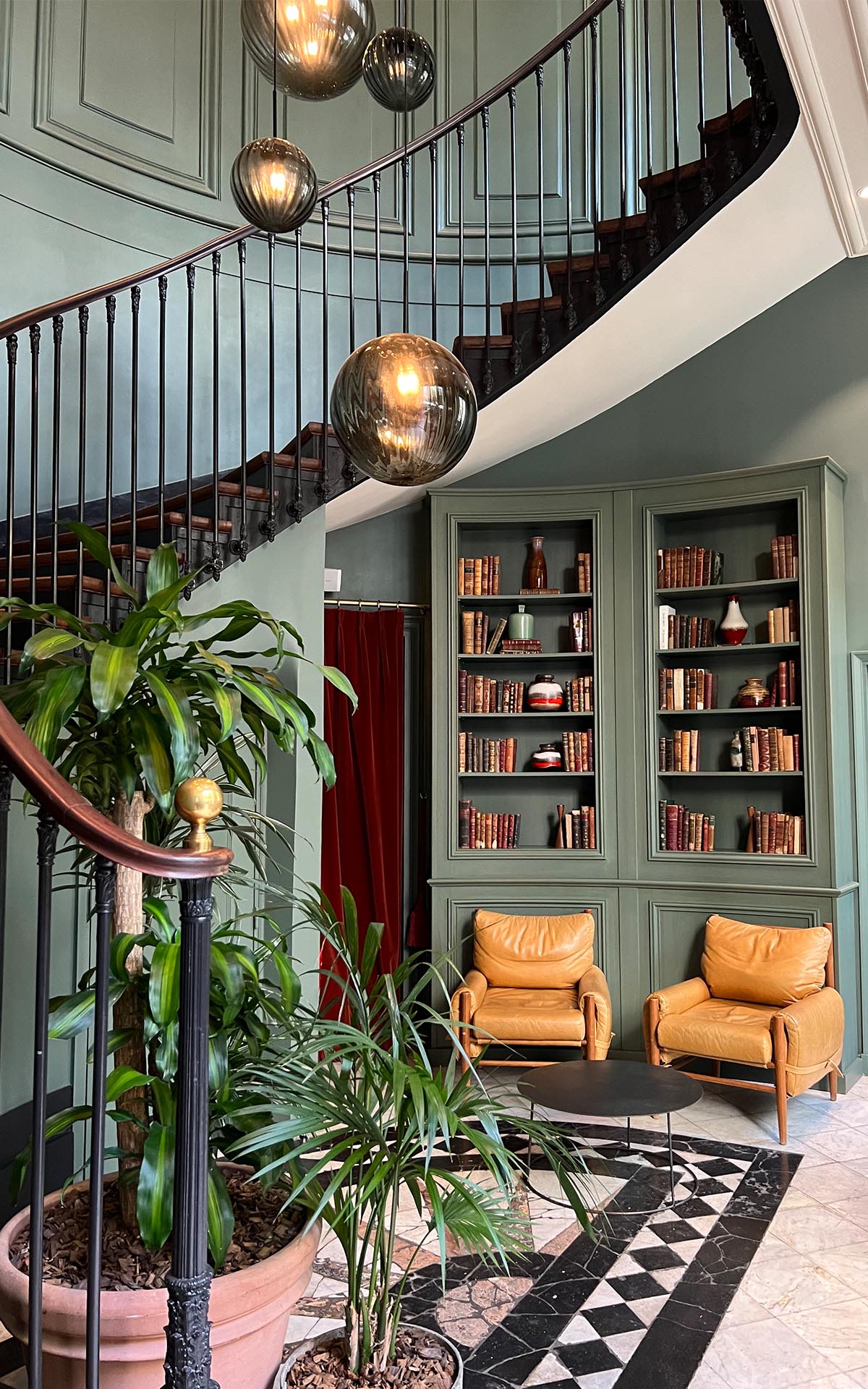 Your Parisian home from home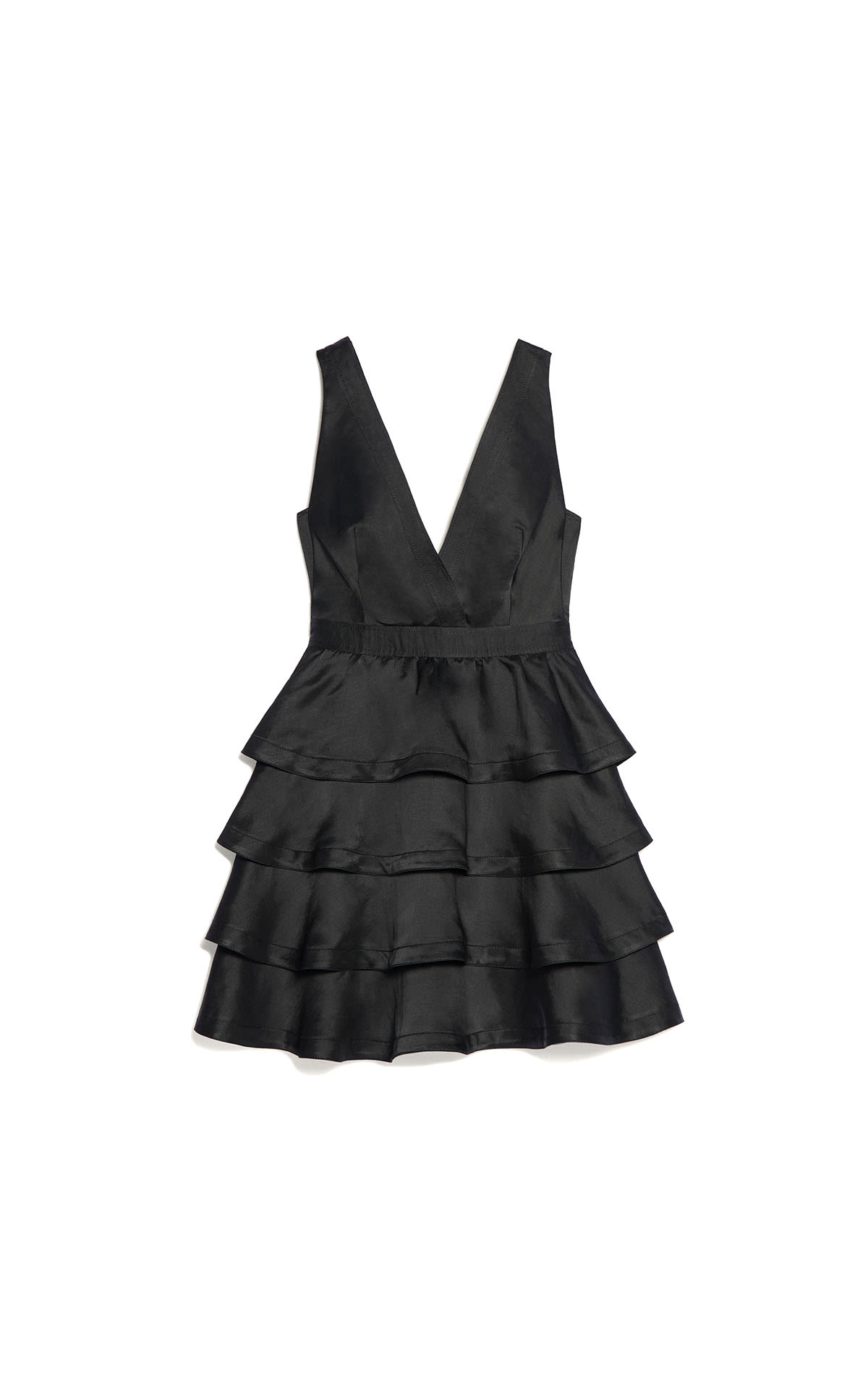 Sandro
Women's black ruffled dress
STYLE TIP
Keep things effortlessly elegant for cocktail hour in this simple dress from Sandro – très chic.
Eric Bompard
Geometric cable-stitch loose turtleneck
TOP TIP
Still at La Vallée Village? Head to Ladurée. Revered around the globe for its sensational sweet treats, it would be amiss not to try one of its dainty macarons – bon appetit!
To brunch
Paris is home to more than 1,000 boulangeries and patisseries. Do as the Parisians do and kick start your day in the capital with a deliciously flaky pastry.
Plus, by early December, every pâtissiere in Paris is overflowing with bûche de noël. Self-proclaimed creative boulangerie BO & MIE, located a few steps from the Louvre, offers its unique take on this French classic. Open until 8 pm, it's the perfect spot for a post-dinner 'something sweet.'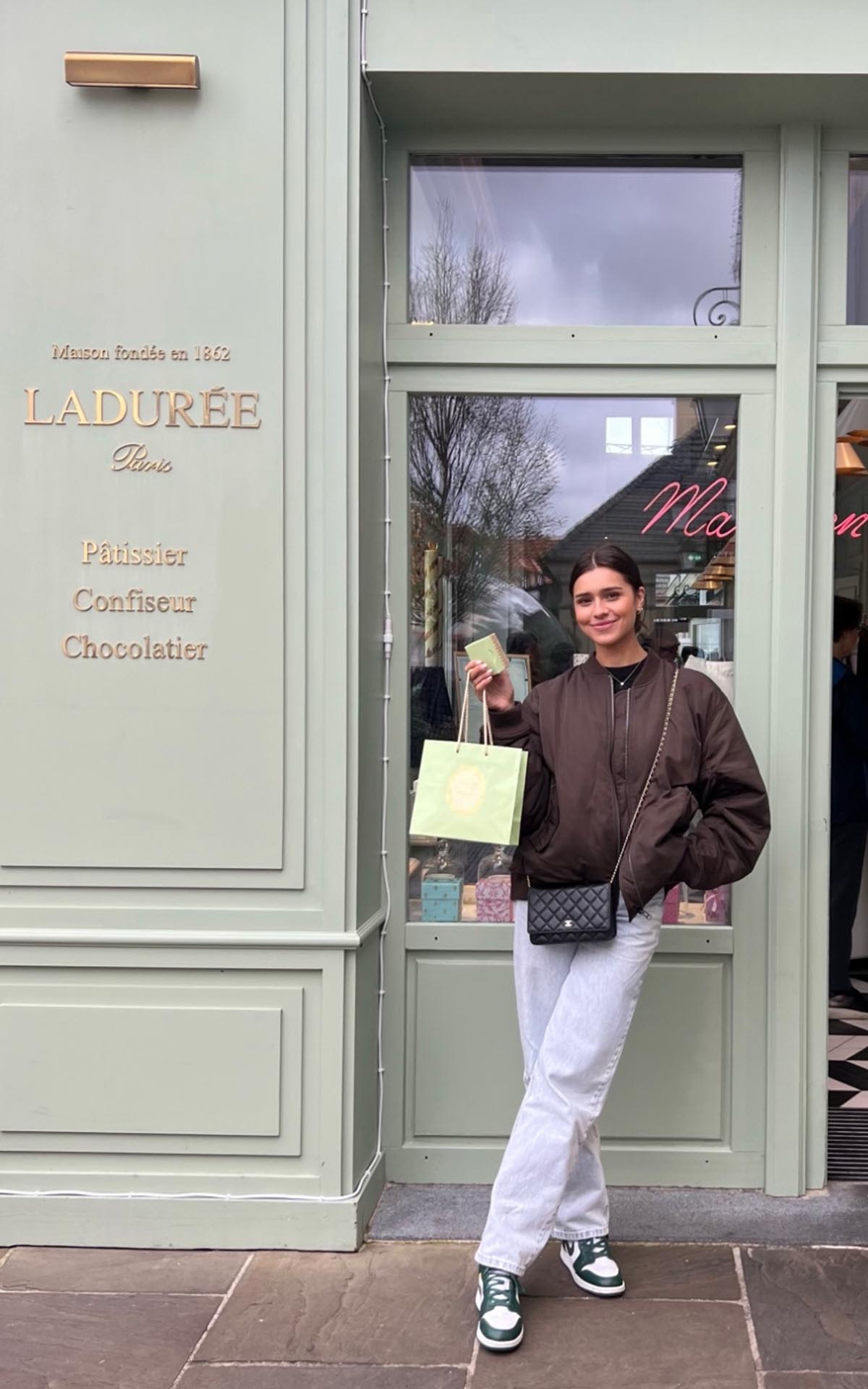 Elise Hoogerdijk enjoys a taste of Paris
The perfect gift awaits at Ladurée
Ladurée
Set of 16 macaroons
Ladurée
Set of 24 macaroons
Ladurée
Set of 42 macaroons
Ladurée
Set of 8 macaroons
To browse
Sandwiched between trendy boutiques and cafés with wicker-chair-lined terraces is TASCHEN Paris. Designed by Philippe Starck, the space itself is something to behold; elegant, minimal and perfectly curated. Inside, the shelves are lined with books, covering everything from art and architecture to photography. The boutique walls are scattered with limited-edition prints and one-of-a-kind artwork. Once the centre of literary life in Paris, TASCHEN Paris, continues to be a haven for book lovers today.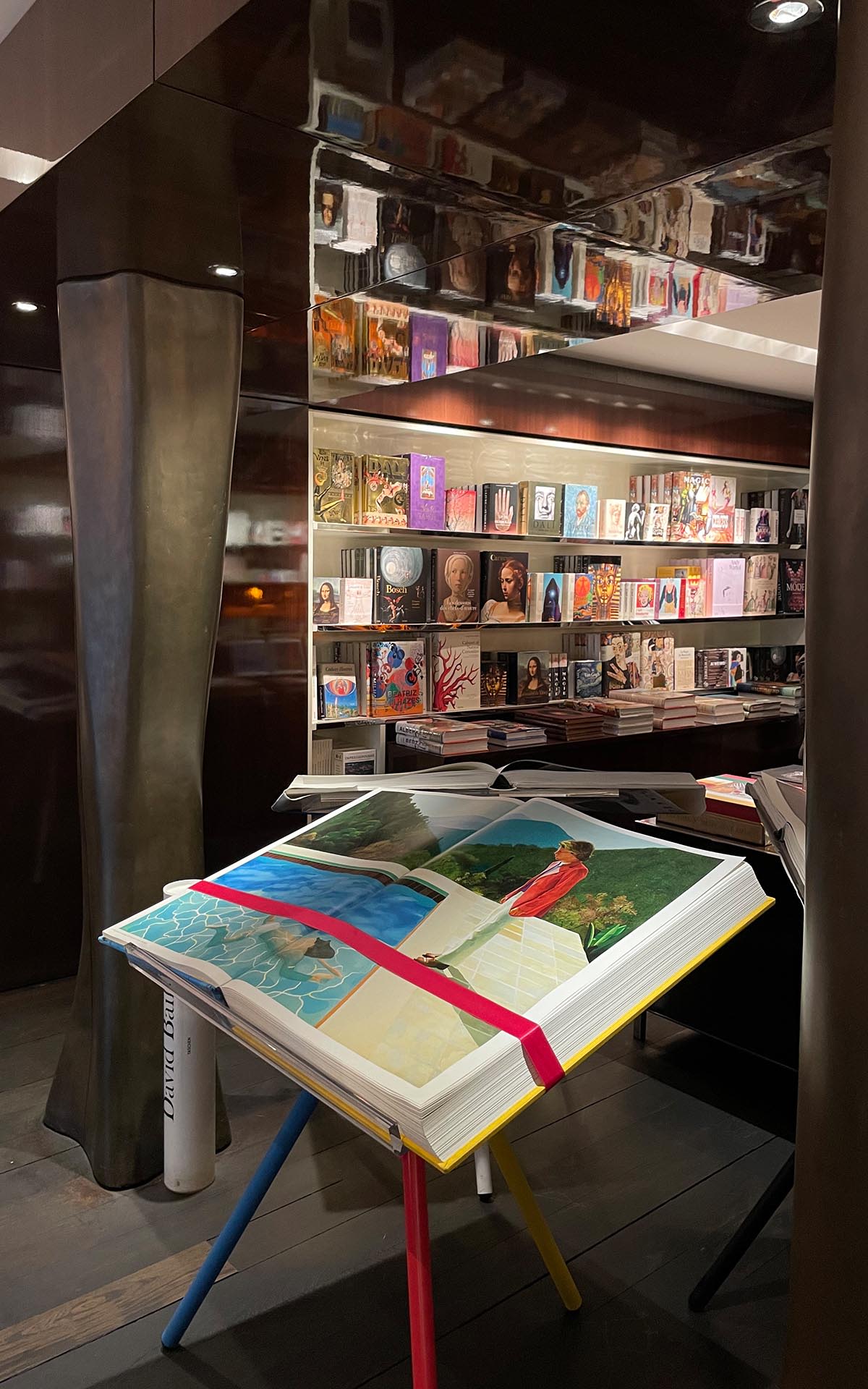 A book lover's paradise
Gerard Darel
FOLK Lady suede bag
STYLE TIP
Make sure to bring along a roomy tote bag, this one from Gerad Darel is perfect for stocking up on souvenirs for your loved ones (or yourself).
City break essentials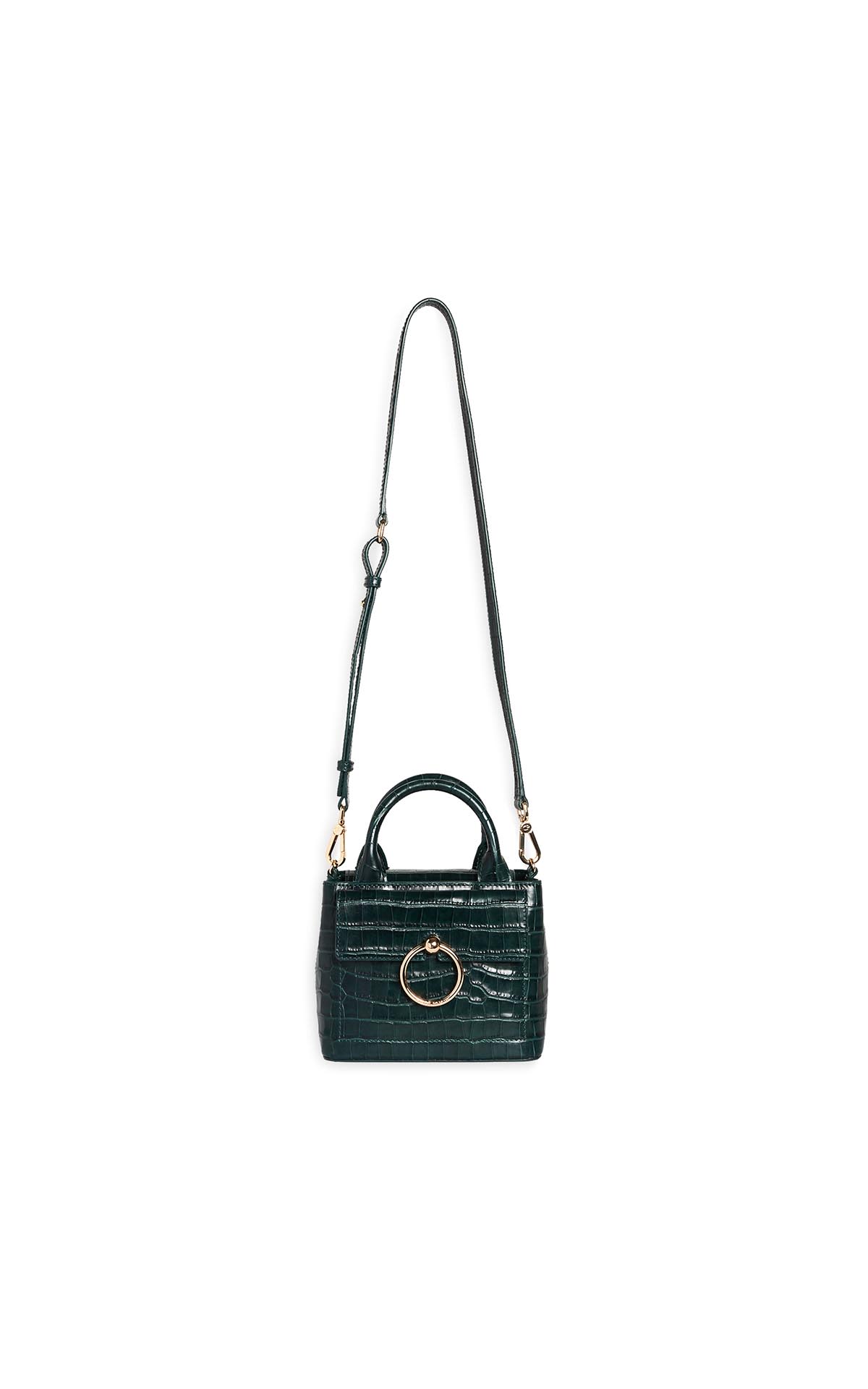 Claudie Pierlot
Eco-friendly leather Anouk mini-bag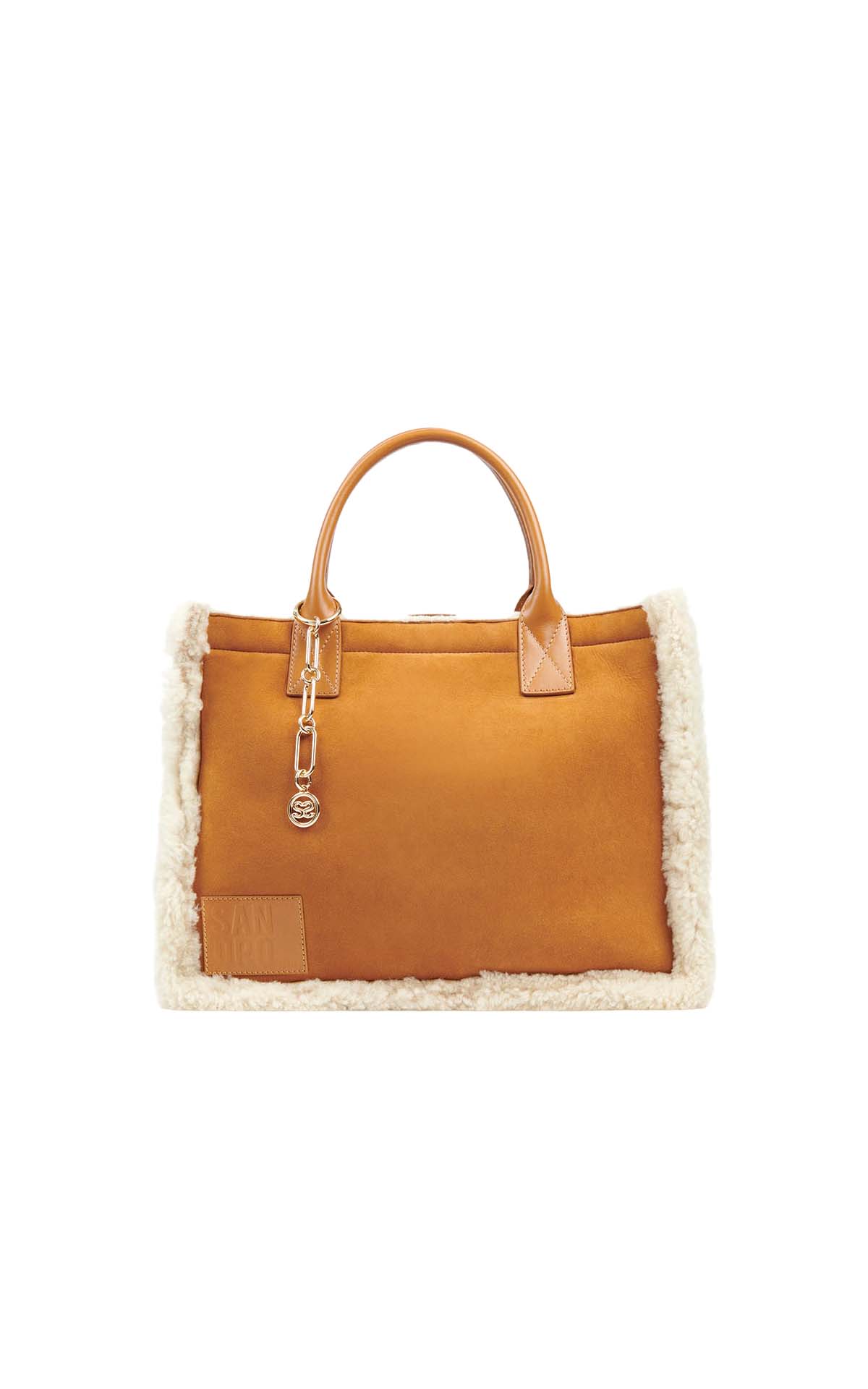 Sandro
Women's leather and fur tote bag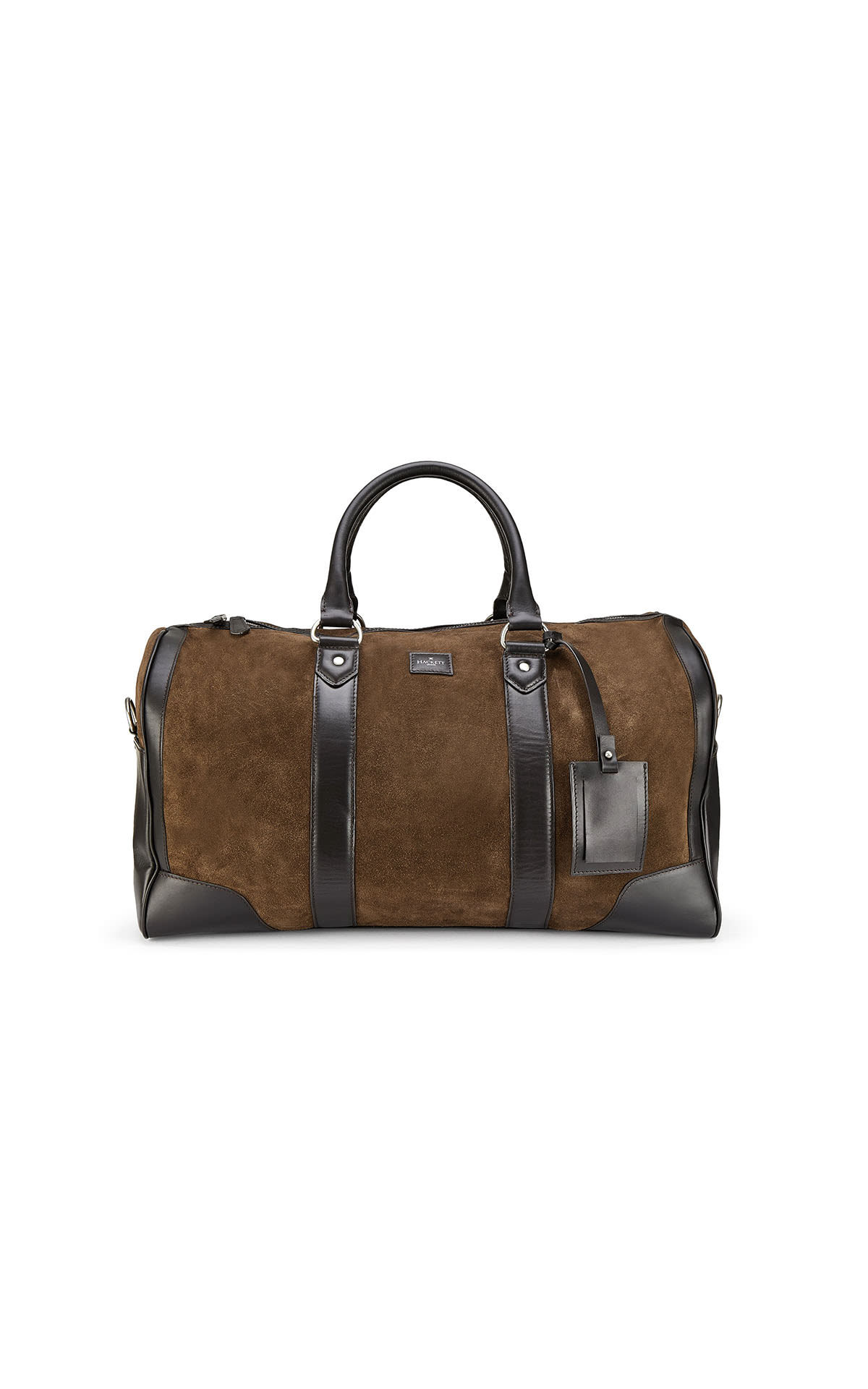 Hackett London
Weekend bag
Marni
Leather crossover bag
Be sure to make time to walk around Le Marais. This area is packed with great shops, restaurants and cafés.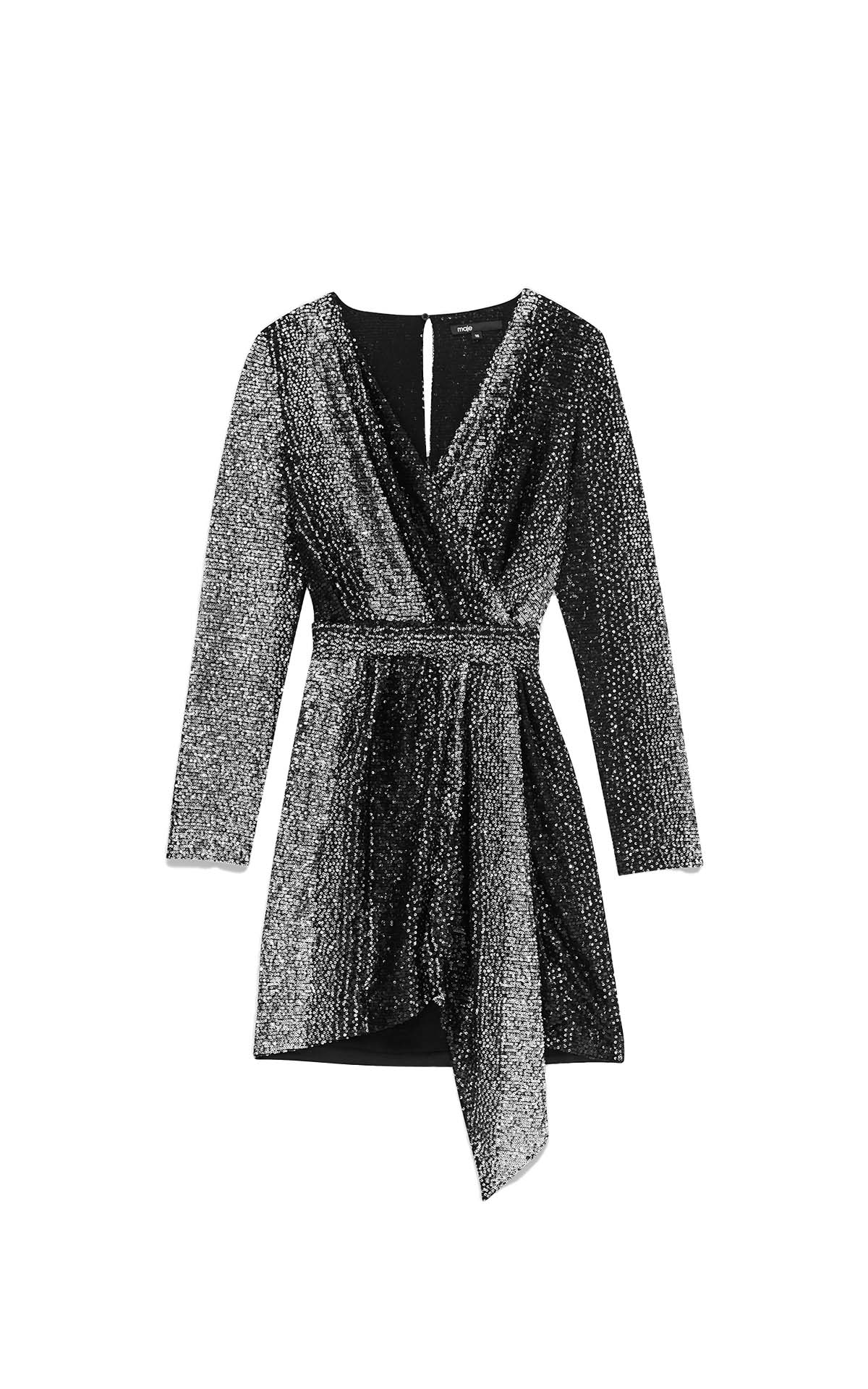 Maje
Bicolour sequin dress
STYLE TIP
You don't need to dress up for a seat at Bambini, but we think this evocative interior demands a look that is equal parts sophisticated and playful. Try this dress from Maje.
To eat
It's not all croque monsieurs and coq au vin in Paris. Bambini, a vibrant new(ish) trattoria, offers no-fuss, delicious Italian food in the city centre. On the menu you'll find generous helpings of pasta and incredible Neapolitan pizzas. As for cocktails, expect the classics alongside a selection of delicious Italian wines – all served against a striking backdrop of the Parisian skyline.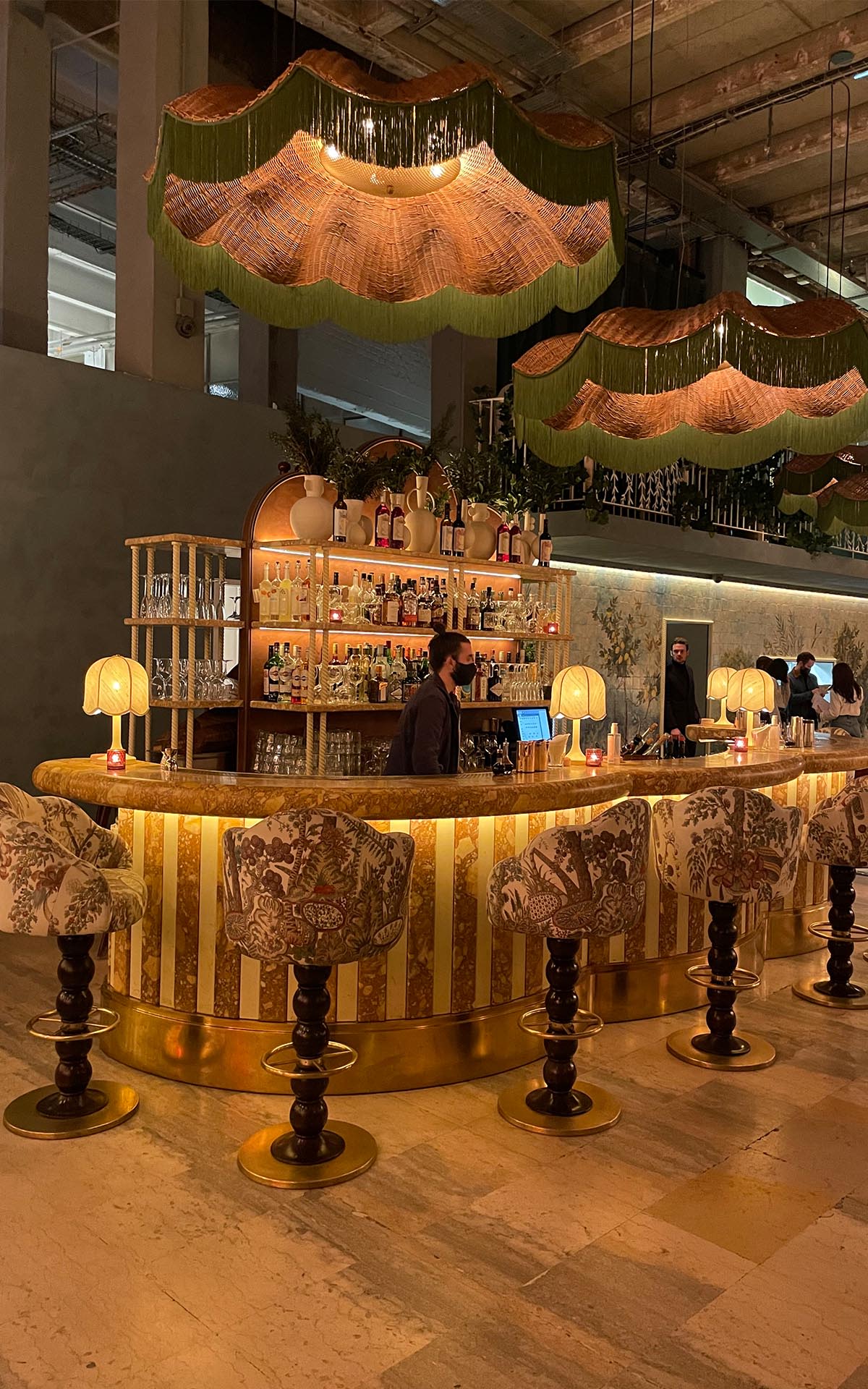 An Instagram-worthy interior
To drink
Home to a chic crowd, Hotel Costes is the place to be seen. You'll be transported back in time with its long velvet drapes, decadent chandeliers, deep sumptuous chairs and menu of classic Parisian cocktails – all in keeping with the charm of a bygone era. We recommend ordering a Moscow mule; the strong ginger-lime flavour makes it the perfect cold-weather contender.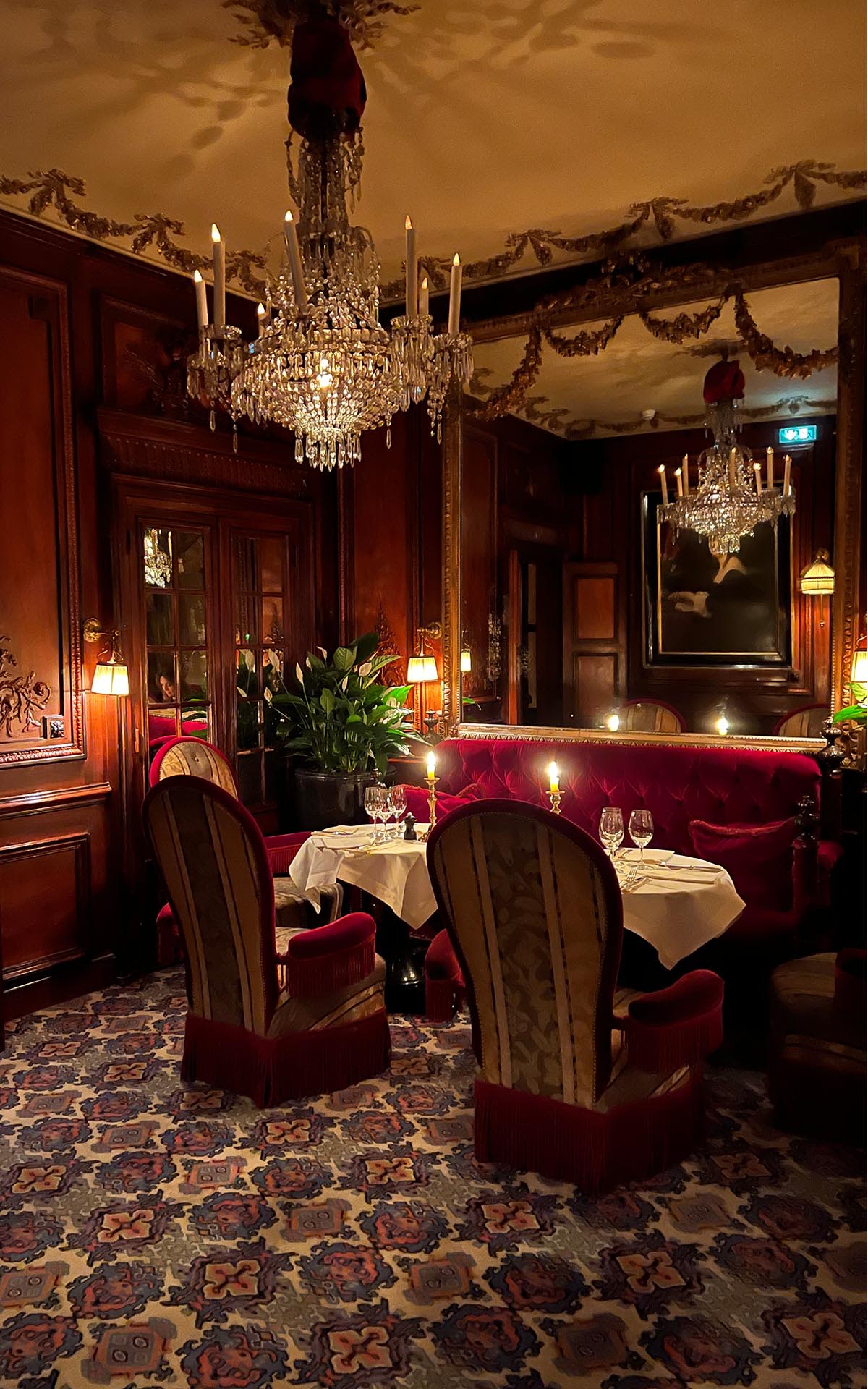 Cue the cocktails at Hotel Costes
ba&sh
Day long belted coat
DON'T MISS
Why not toast to the incoming new year at the Bollicine by Tagliere champagne pop-up at La Vallée Village. Wrap up in your favourite ba&sh coat as you toast to a successful day of Christmas shopping.
Raise a glass at the Bollicine champagne Bar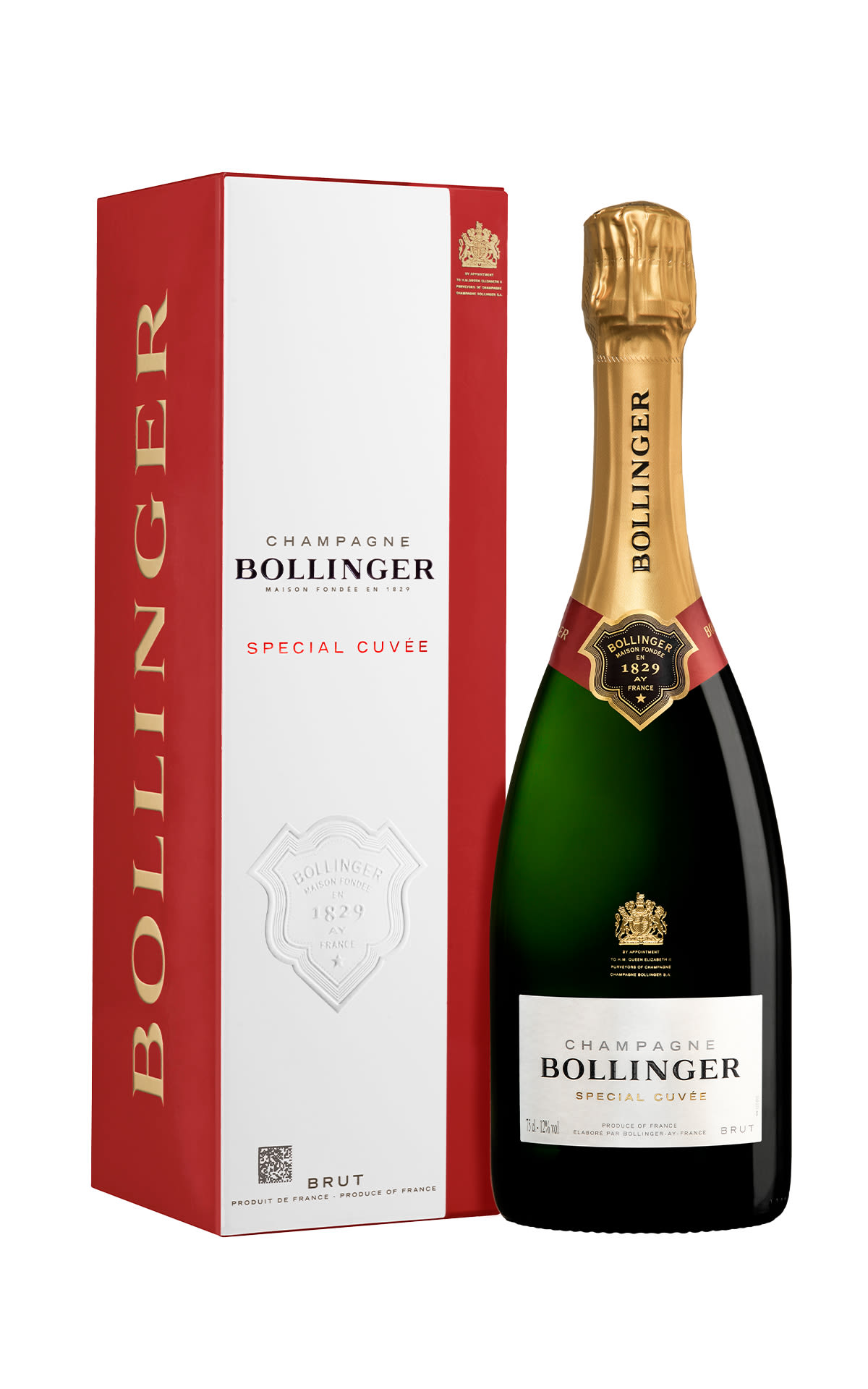 Bollicine Champagne Bar
Bollinger Special Cuvée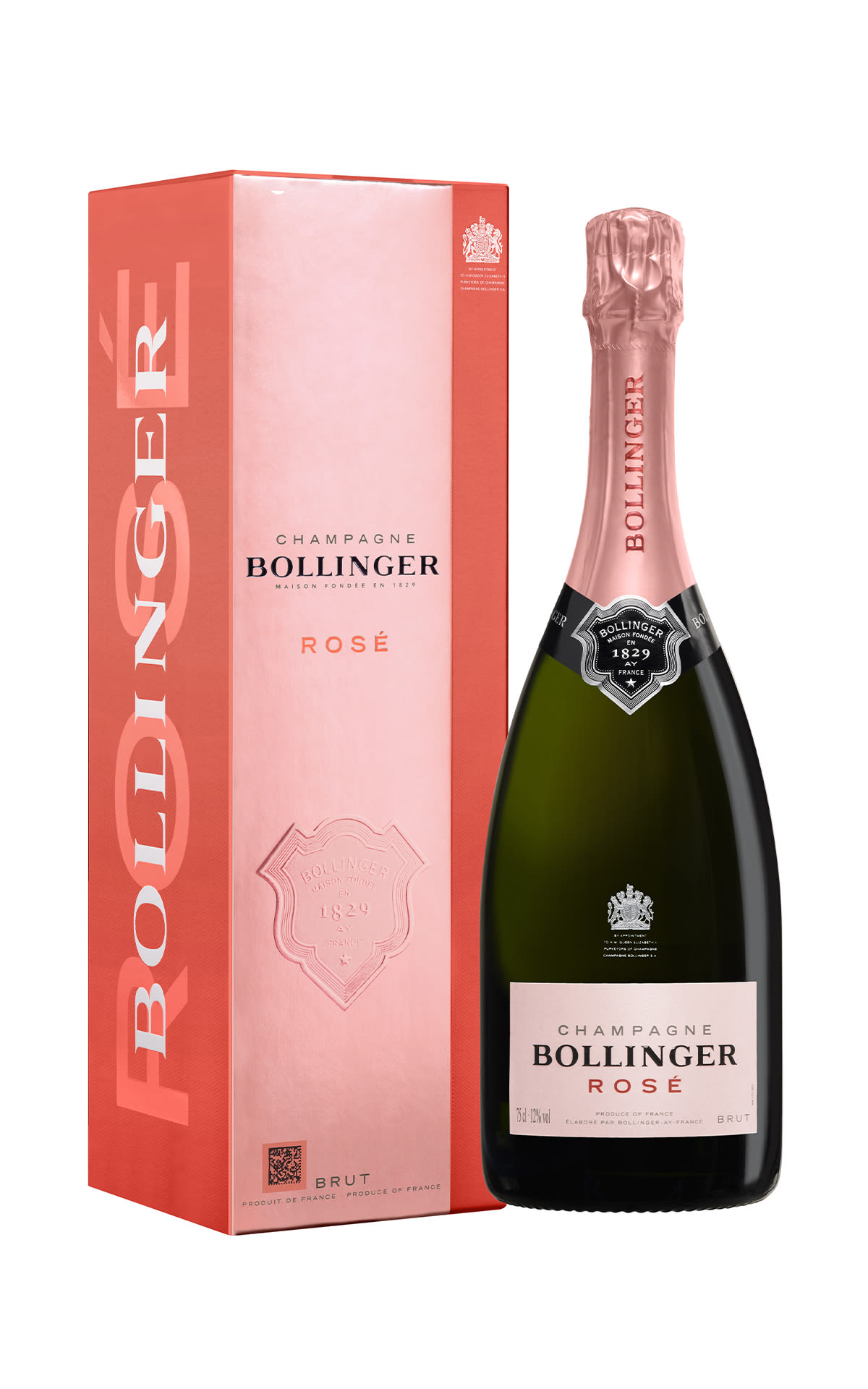 Bollicine Champagne Bar
Bollinger Rosé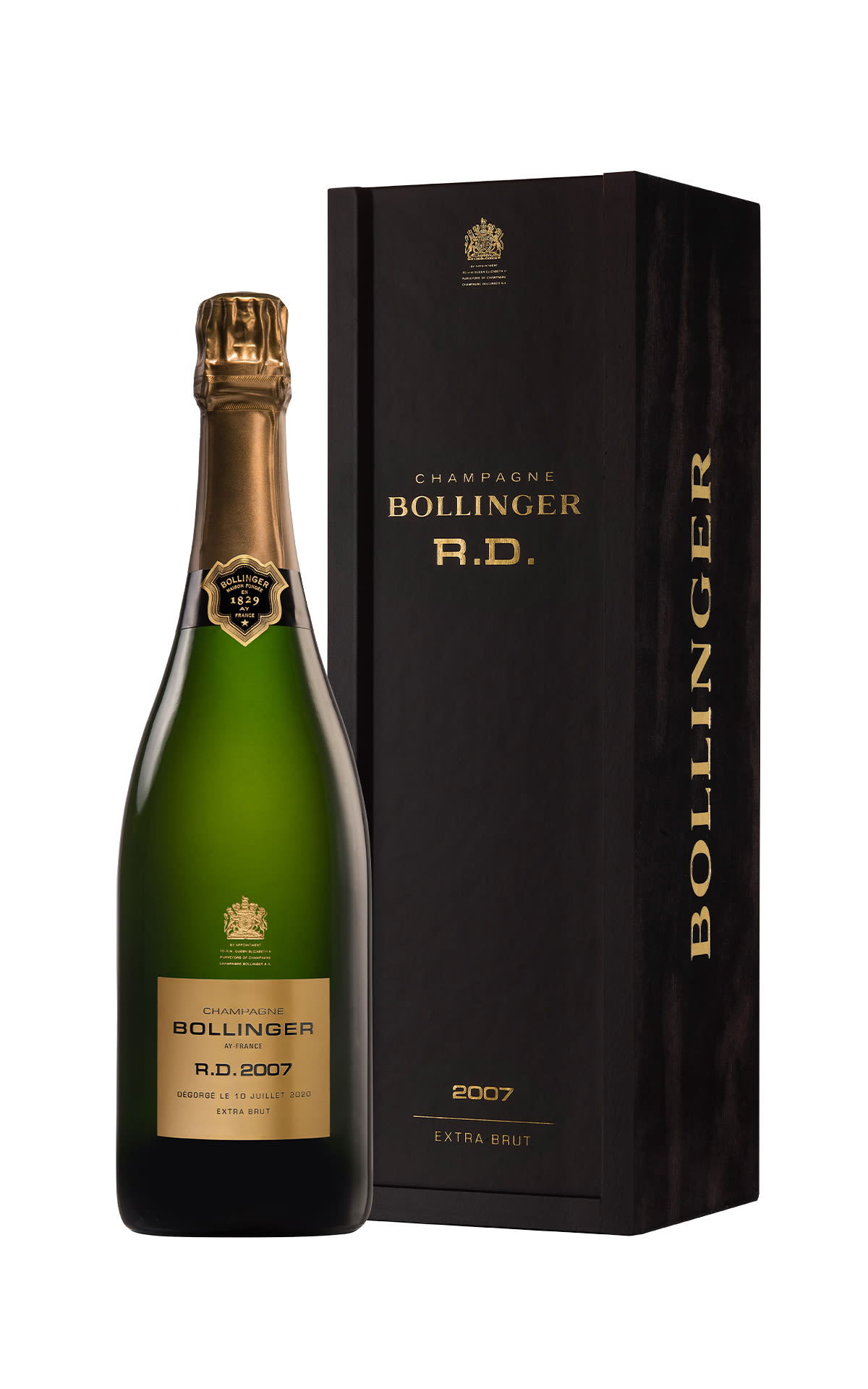 Bollicine Champagne Bar
Bollinger R.D. 2007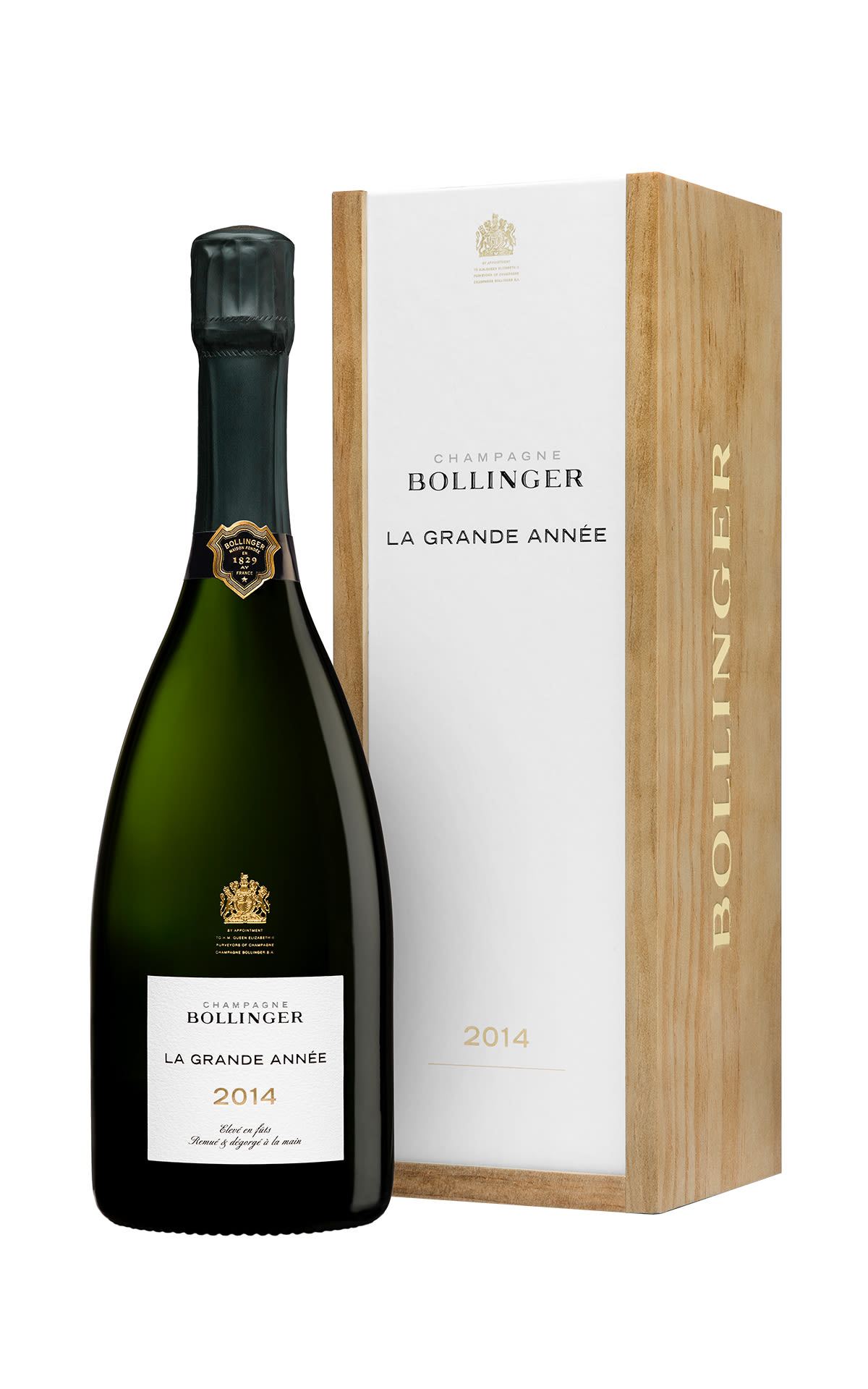 Bollicine Champagne Bar
Bollinger La Grande Année 2014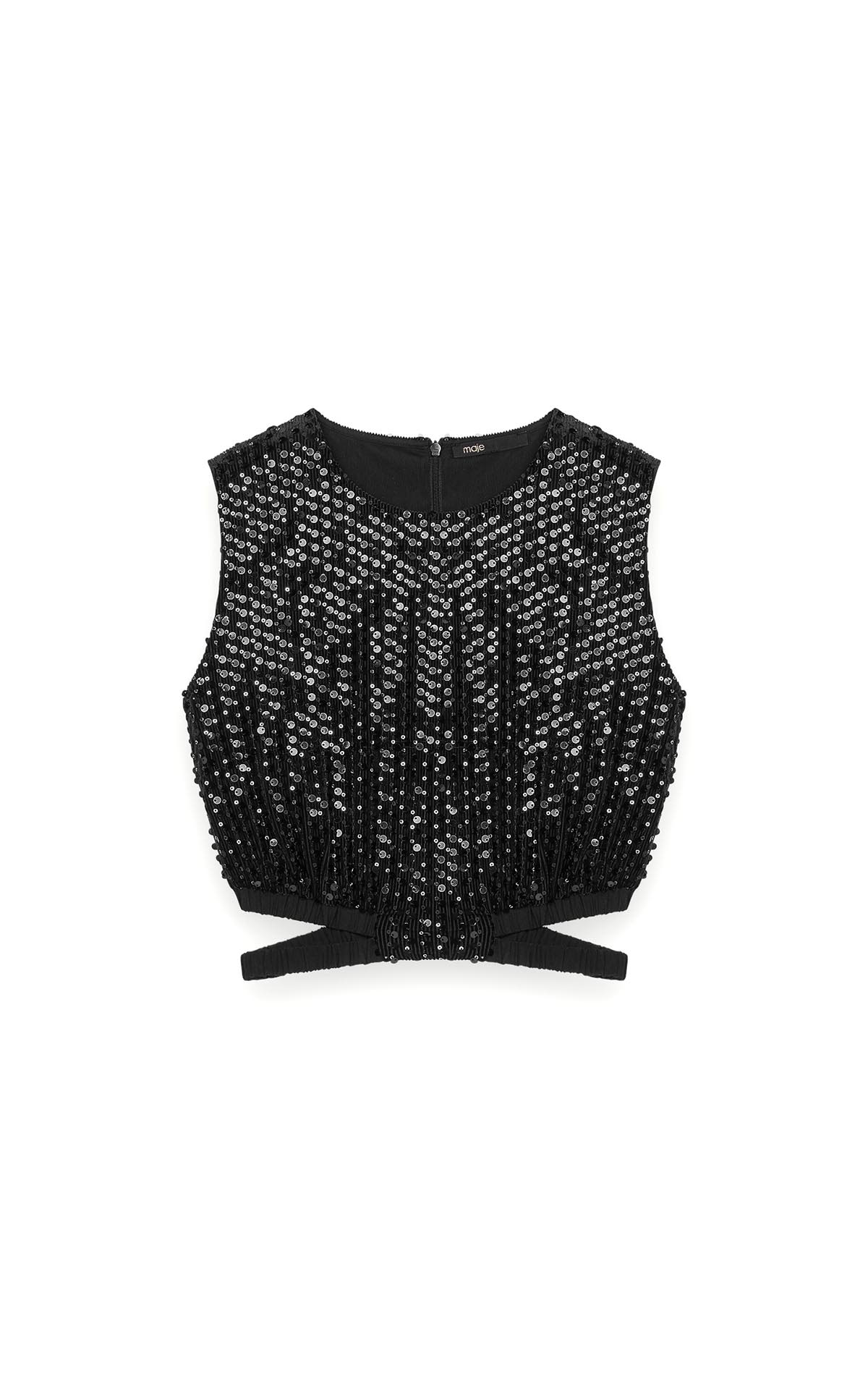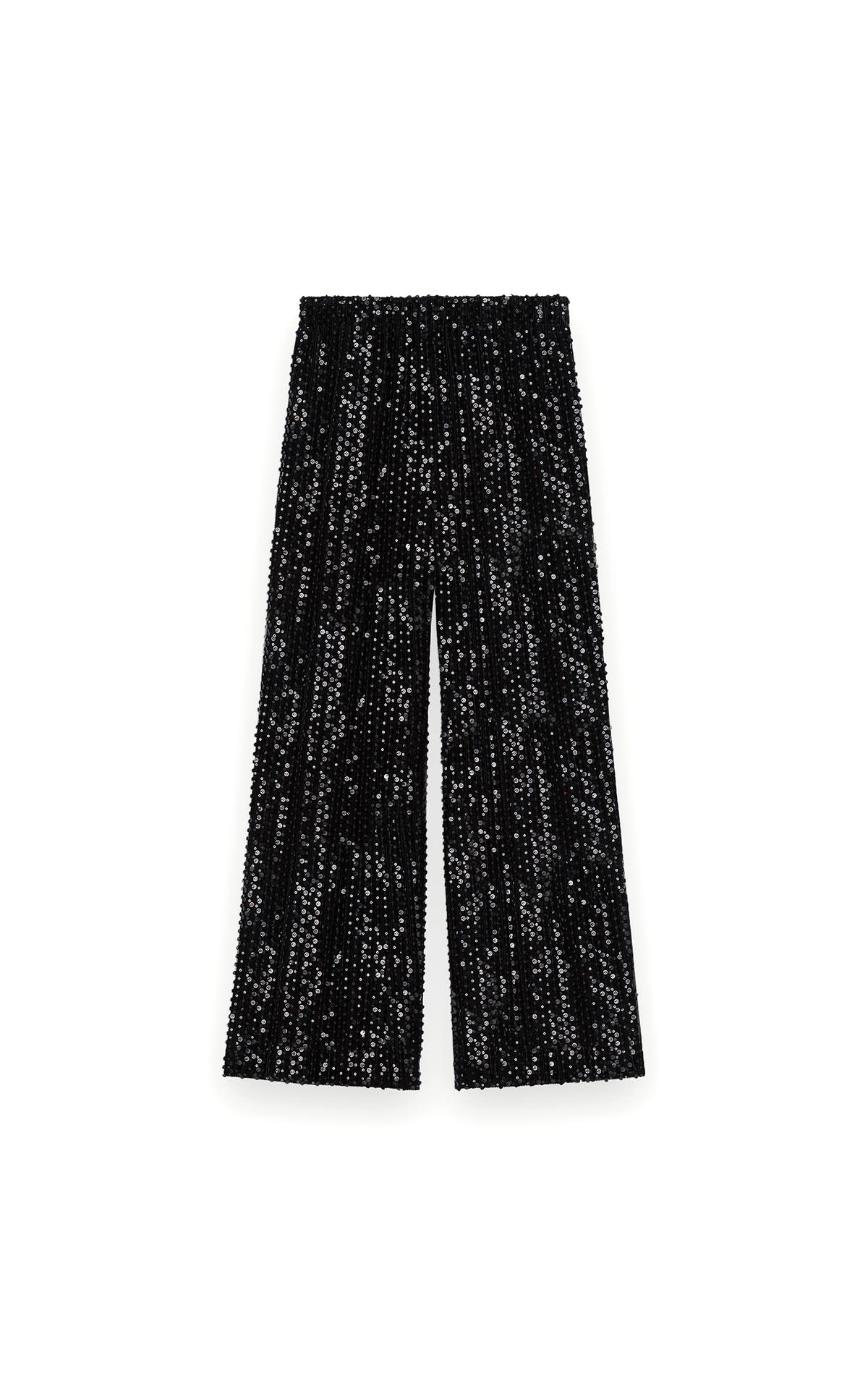 Maje
Velvet and sequin trousers
Plan your visit

From directions and opening hours to guest services, this is all you need to know for a great day out. Your next adventure is closer than you think...

Find out more

Become a member

Don't forget to scan your membership code when you shop – you can collect stars across The Bicester Collection and earn rewards for your next visit.

Register
Your Christmas holiday, all wrapped up
All the inspiration you need for a winter getaway in Europe