UVNT Art Fair x Las Rozas Village
The second iteration of UVNT Art Fair x Las Rozas Village sees the return of innovative, contemporary art straight from the centre of Madrid to the Village. Meet the artists who have turned our landscaped avenues into a spectacular open-air art gallery.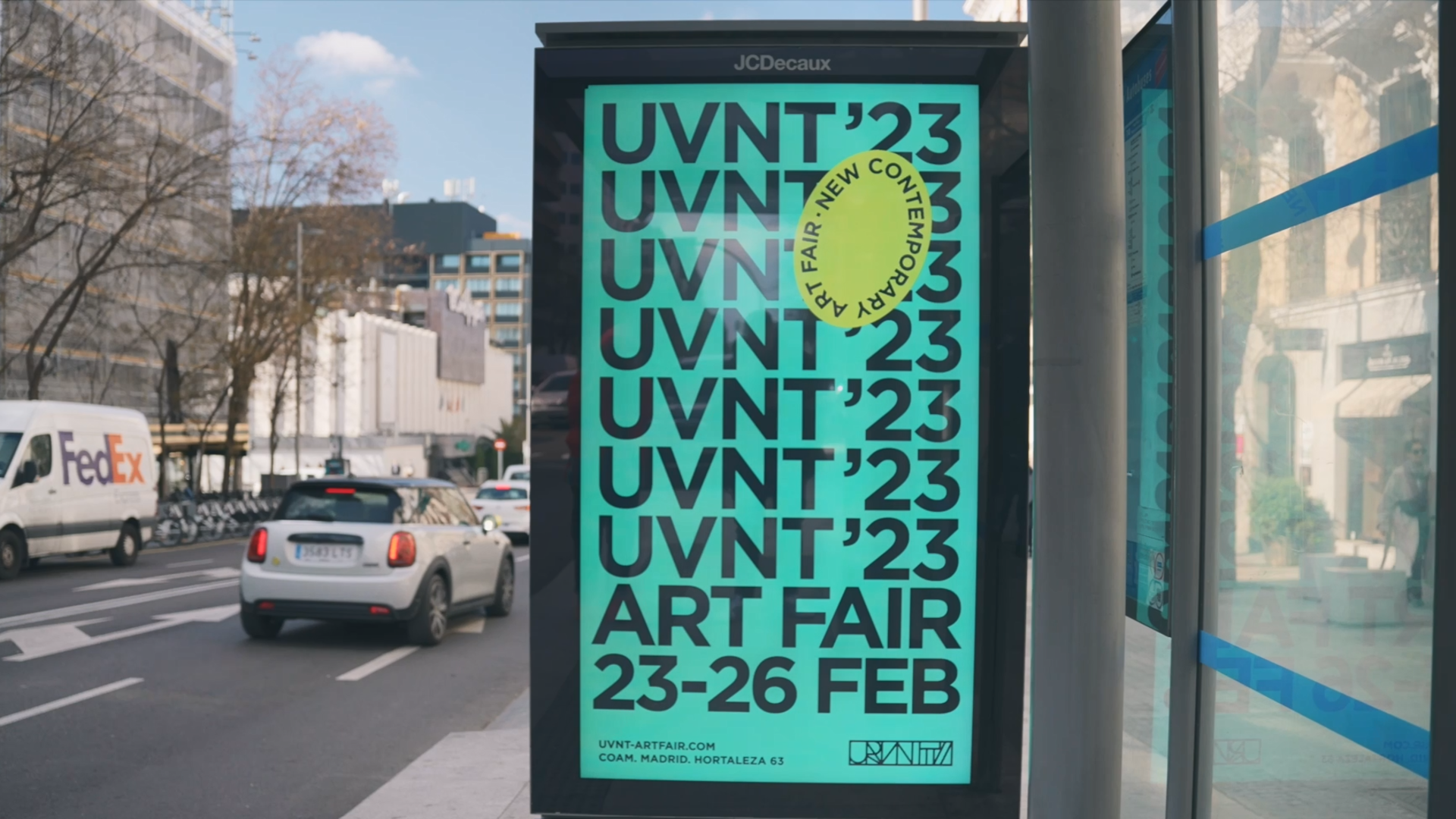 Omnipresent by Akacorleone
Through stained-glass windows, Akacorleone creates a sacred, contemplative atmosphere. Through each window, the viewer repeatedly sees a formally composed sphere, changed by its surroundings in each iteration. Is it a repetitive phenomenon or is it just a product of our imagination? Through Omnipresent, you decide.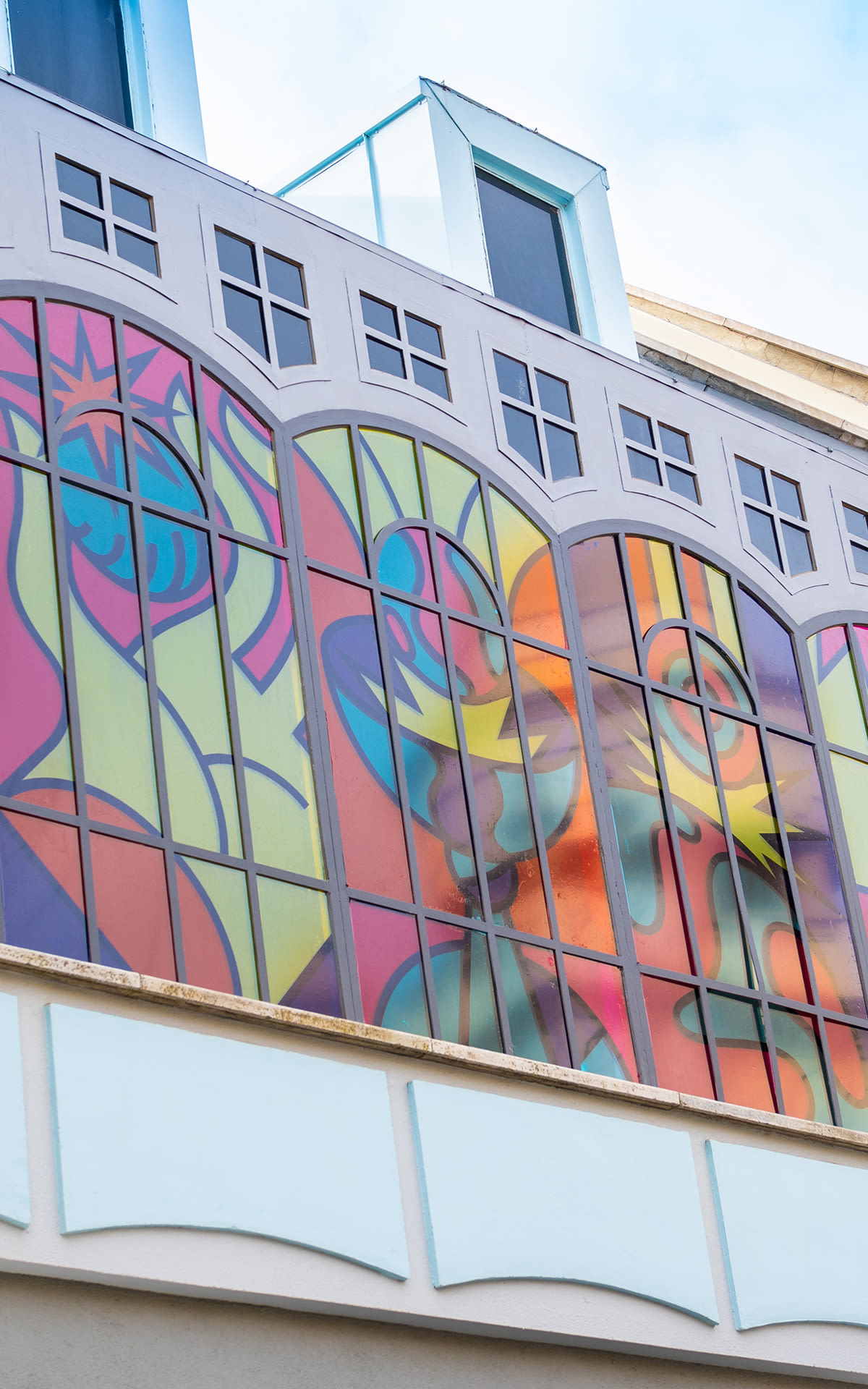 Omnipresent by Akacorleone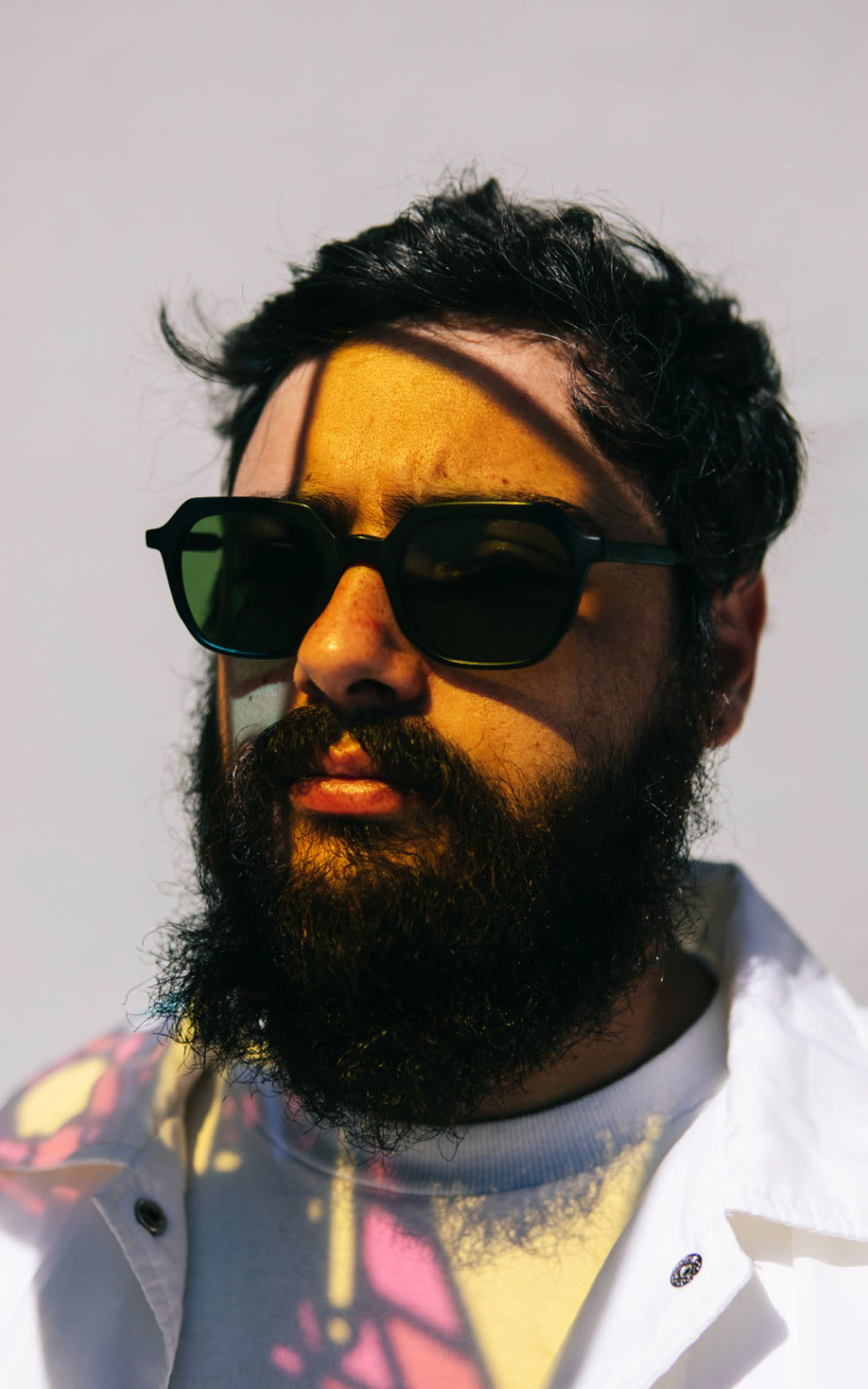 AKACORLEONE
Pedro Campiche artfully balances the exploration between analogue and digital. His use of saturation and form makes his art a vehicle for understanding and humanising the environment. His obsession for experimenting with new materials and techniques has led him to explore everything from graffiti to illustration and muralism.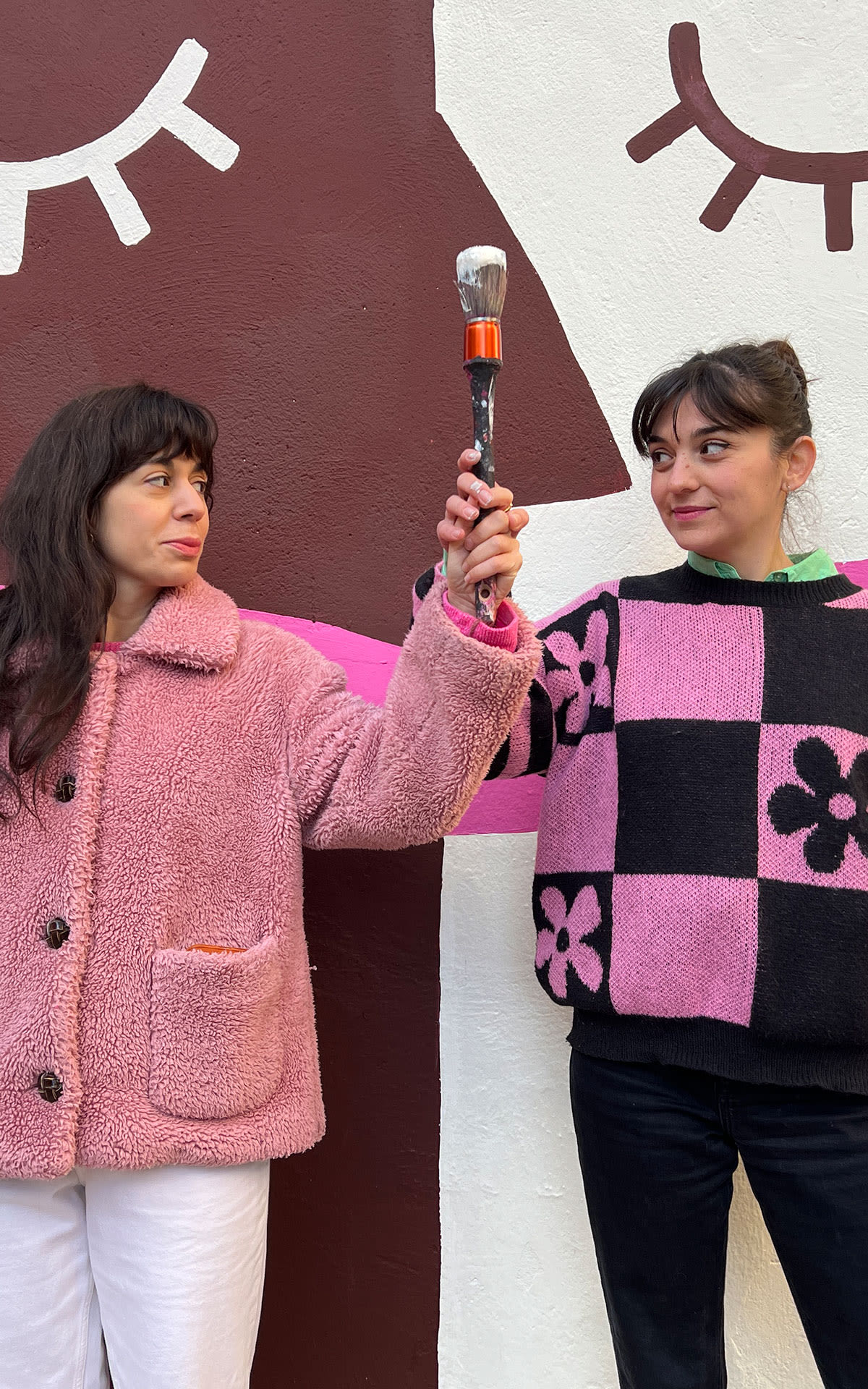 Cachetejack
Nuria Bellver and Raquel Fanjul are a duo of illustrators who form Cachetejack, creating a universe full of colour, energy, humour and irony. This combines reality with their quirky point of view to create situations and environments familiar to the viewer, but with a playful twist. Through Cachetejack, their roots come together to give life to the irreverent while honouring their ancestors.
Mi cuerpo ¡Hell yeah! by Cachetejack
Mi cuerpo ¡Hell yeah! (My body Hell yeah!) is a mural celebrating body positivity, a movement that empowers every natural physique. The complex relationship between fashion and the body has changed, offering the opportunity to use the Village's physical space to highlight what has been traditionally considered 'non-normative beauty standards' for the female body.
Mi cuerpo ¡Hell yeah! by Cachetejack
To not fit in by Casa Antillón
Through the work To not fit in, the Casa Antillón collective wants to raise a question: "Buildings welcome people. But what about those who don't fit in? The giants, the ogres. Those who are counted apart and whose character exceeds the frame. The monster that overflows the building and yet clings to it like the dreamer to his pillow. What will happen when they wake up?" The answer waits in the Village.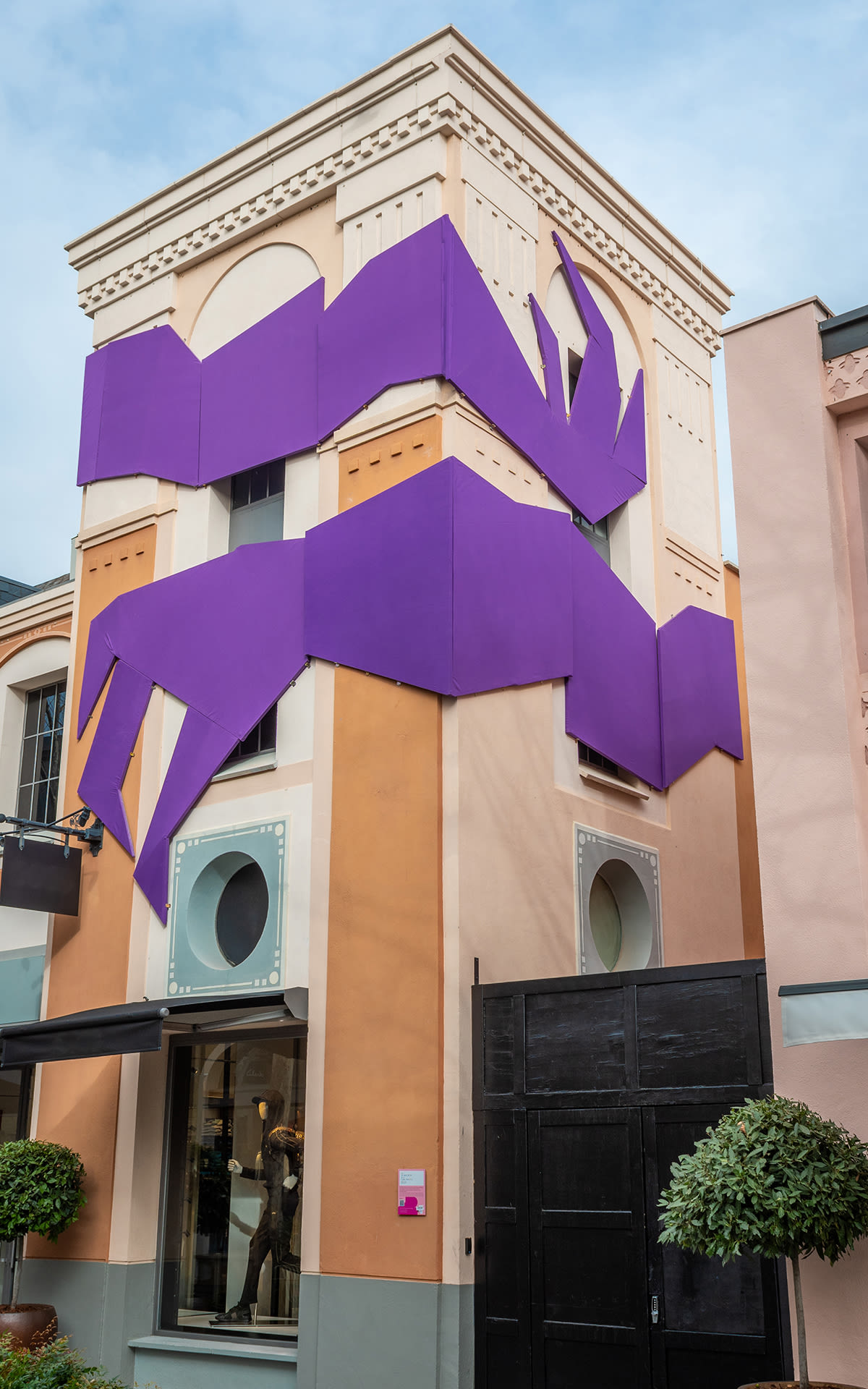 To not fit in by Casa Antillón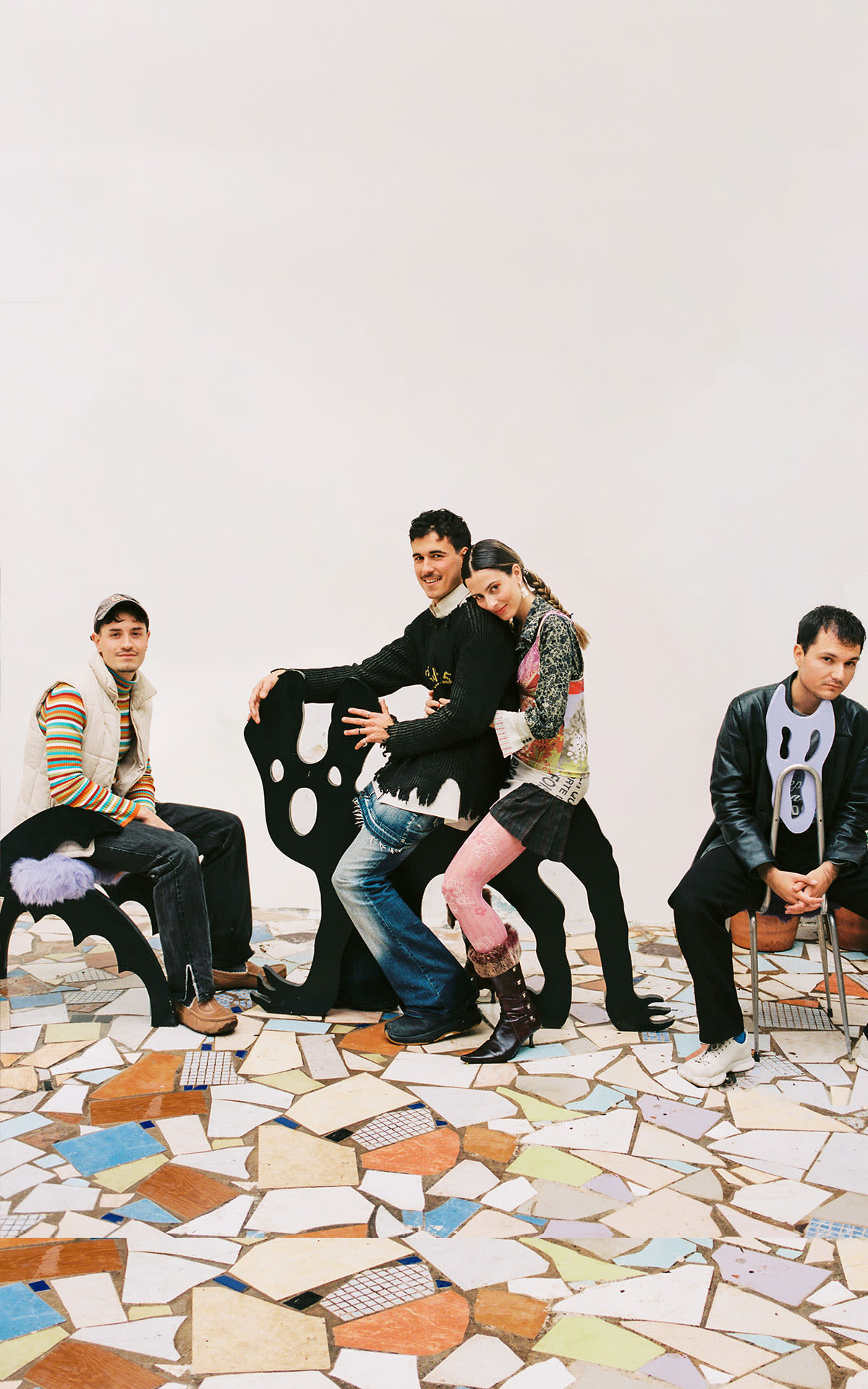 Casa Antillón
Formed by architects Ismael López, Yosi Negrín, Marta Ochoa and Emmanuel Álvarez, Casta Antillón is an art, architecture and design collective that explores diverse cultural territories. They understand the construction of space from point of view of exhibition experimentation, social events and curated emerging art.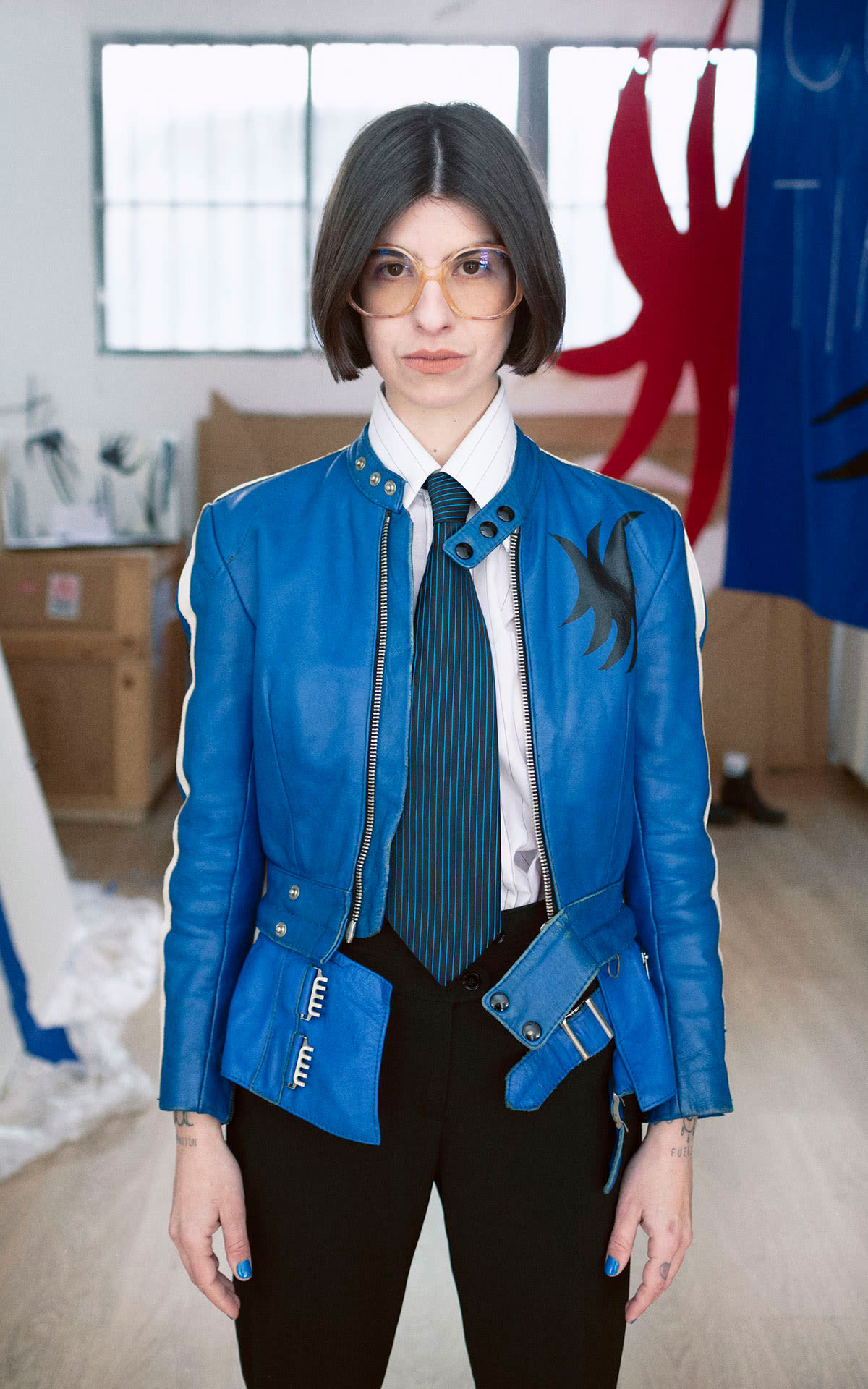 Gema Polanco
The visual artist's work, although installation-oriented, also integrates textiles, drawing, music and photography. With punk aesthetics as a source of inspiration (and even appropriation), Polanco questions the feminine heritage that imprisons and stereotypes women in order to make new forms of care that are honest, accessible and peaceful.
She that […] by Gema Polanco
The façade of the Tommy Hilfiger boutique is transformed into a stage of possibility, metamorphosis and resistance by Gema Polanco. For her work She that confronts monsters and turns them into allies, Polanco let her imagination climb and sprout through the building's façade. Using her own palette and the brand's staple colours, she created a safe space to be true to oneself.
She that […] by Gema Polanco
PinkHouse Effect by Kokon
PinkHouse transforms our conservatory into a greenhouse filled with pink Finnish moss, conceptualised as a matryoshka. It seeks to position us as a species facing off against nature's invasion of our claimed spaces and asks the viewer to reflect on their optimism. It's an unusual object that's on display but isn't for sale, with its worth and purpose determined by the viewer.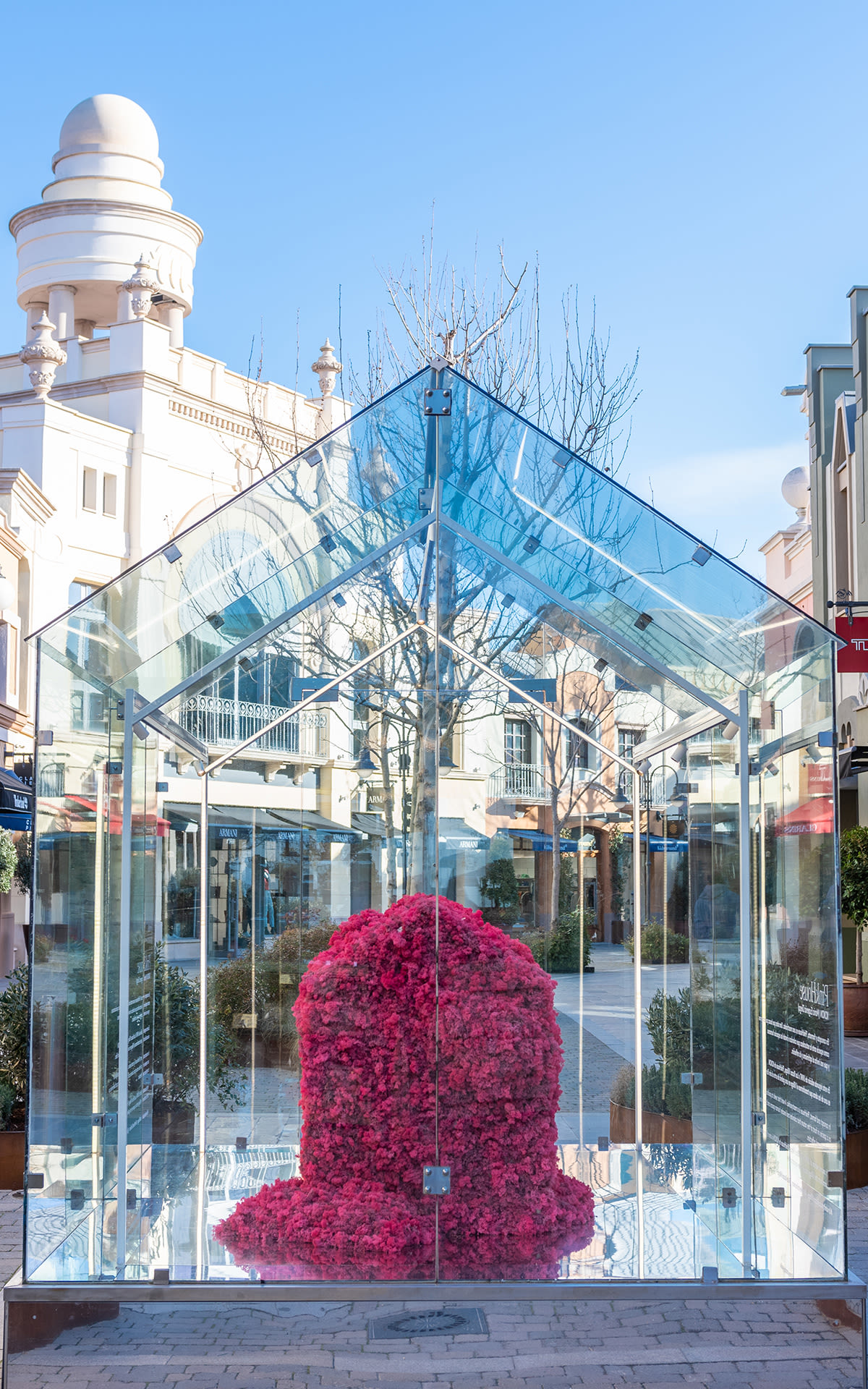 PinkHouse Effect by Kokon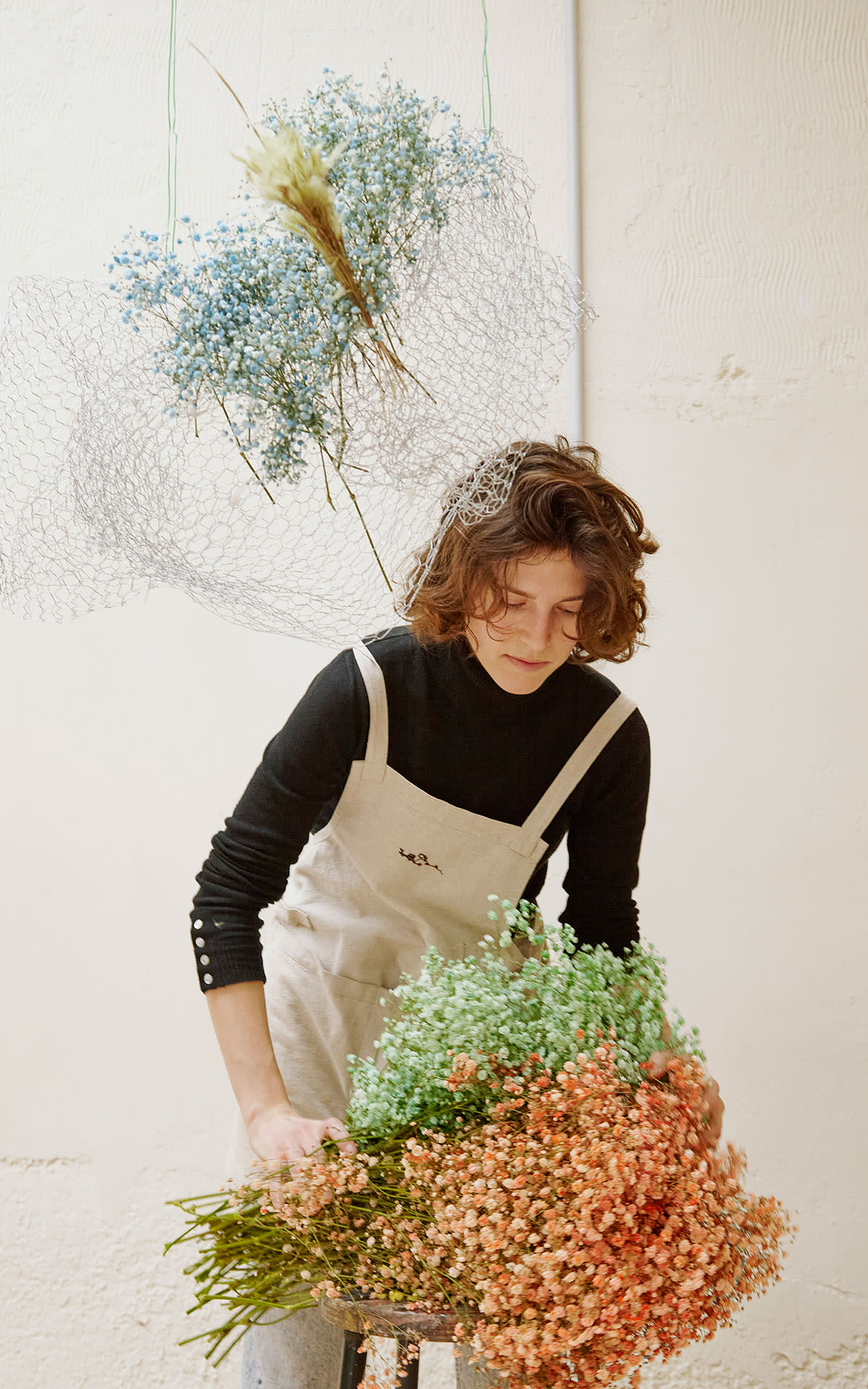 Kokon
After working as an architect in Madrid, María Eugenia Diego looked for a more creative and artisanal process in 2018. She found it in floral design. In her project (and alter ego), Kokon, architecture and space meet again in a botanical dialogue to house her vision and experiments.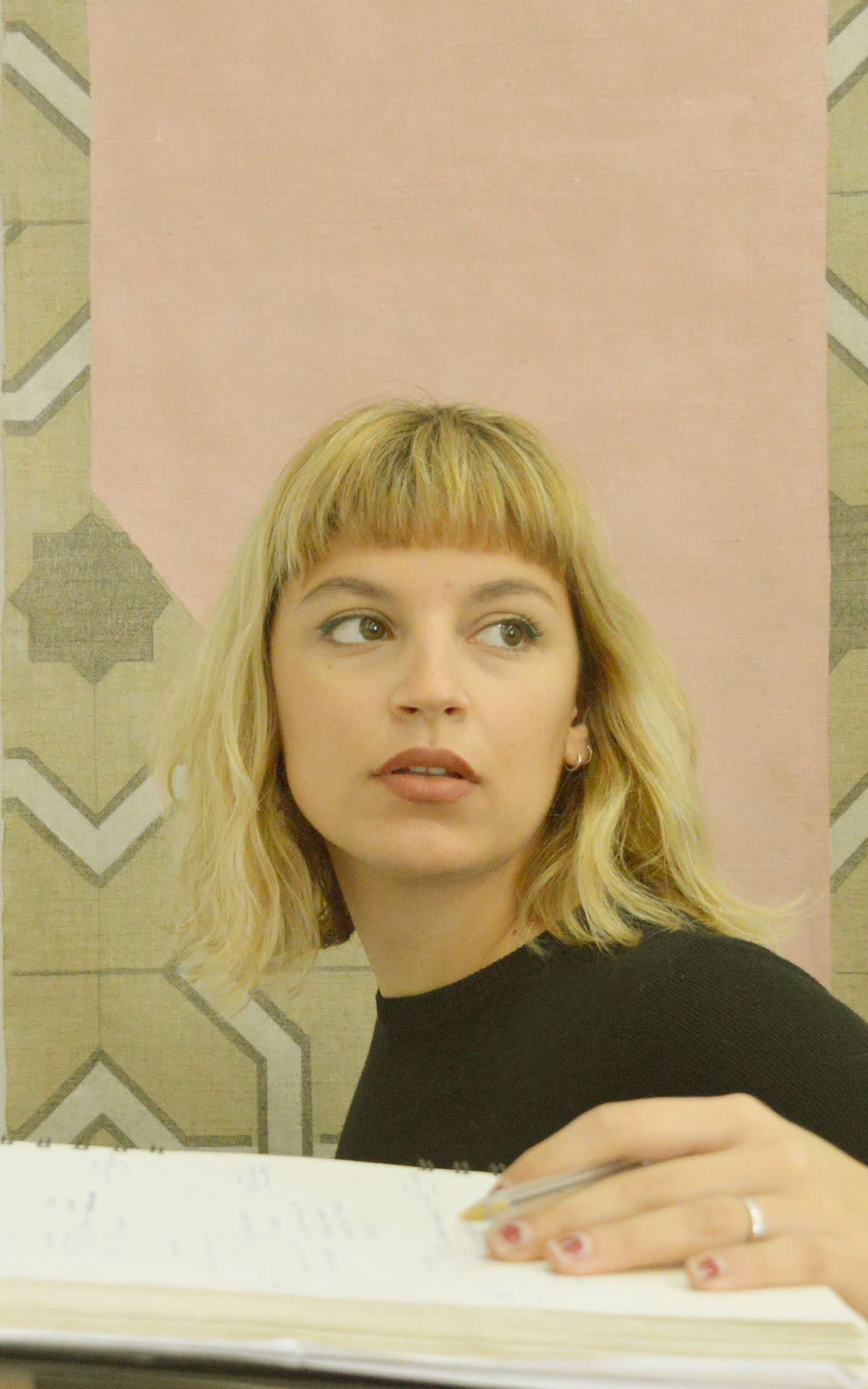 Paula Valdeón
Paula Valdeón's work has ordinary life and housing as its axis of action and reflection. Through drawing, painting and installation, she aims to create a framework capable of making simple domestic materials unleash memories and personal experiences. These networks become connectors between different spaces, lives and times.
De otra tierra by Paula Valdeón
Covering part of the Village's structure, De otra tierra was conceived on a journey through southern Mexico. Valdeón emphasises the importance of understanding cities and clothing through tradition, architecture and decorative motifs. From ceramics born of earth and water, the patterned designs are recreated to create a mural that uniquely shelters the façade.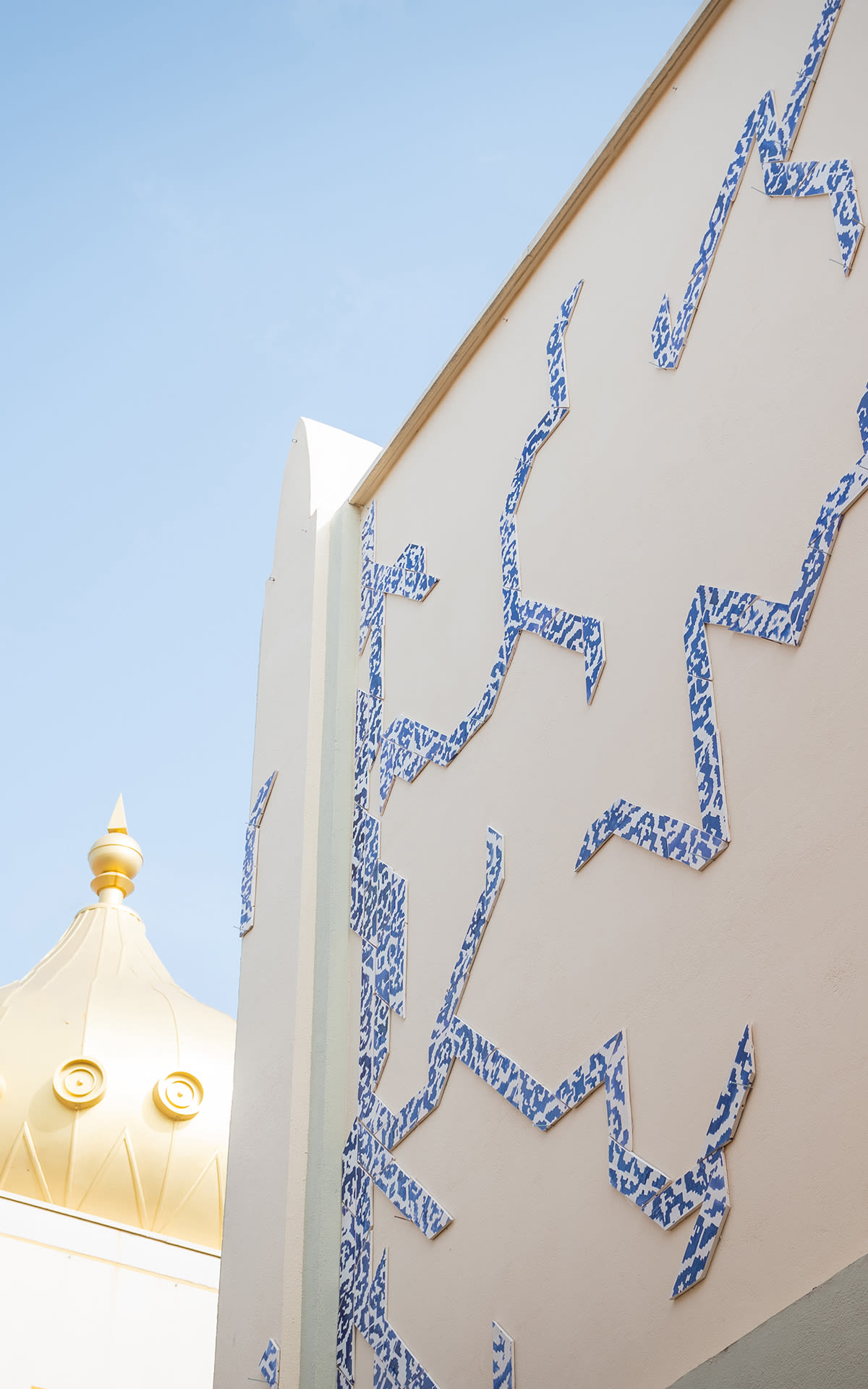 De otra tierra by Paula Valdeón
MUFA by Urticae
Urticae understands fashion as exhibition and justification of feeling. With her work, she seeks to explain how, after a spontaneous act of choice, human beings cover our skin with fabrics and colours to generate new communicative codes and experiences.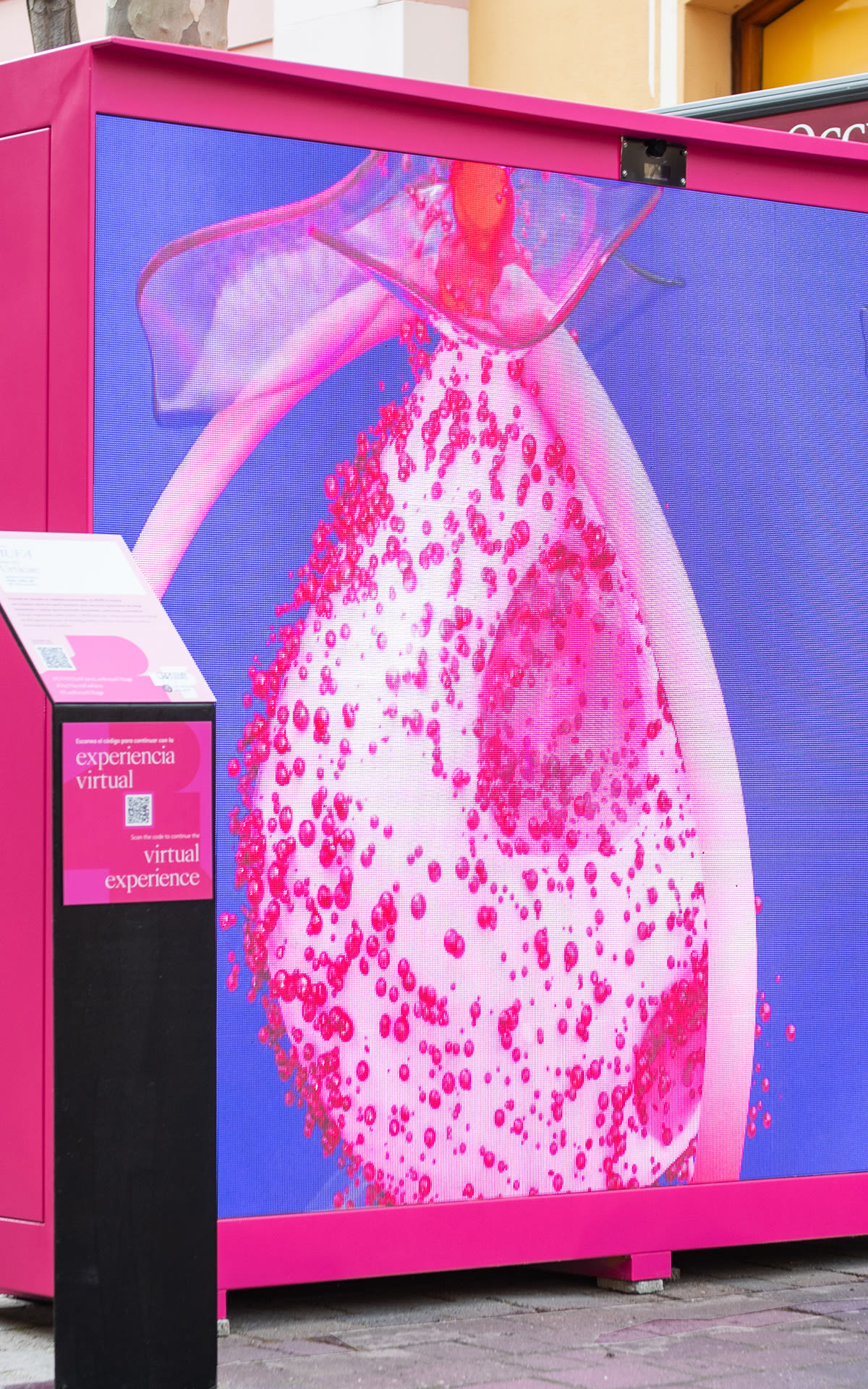 MUFA by Urticae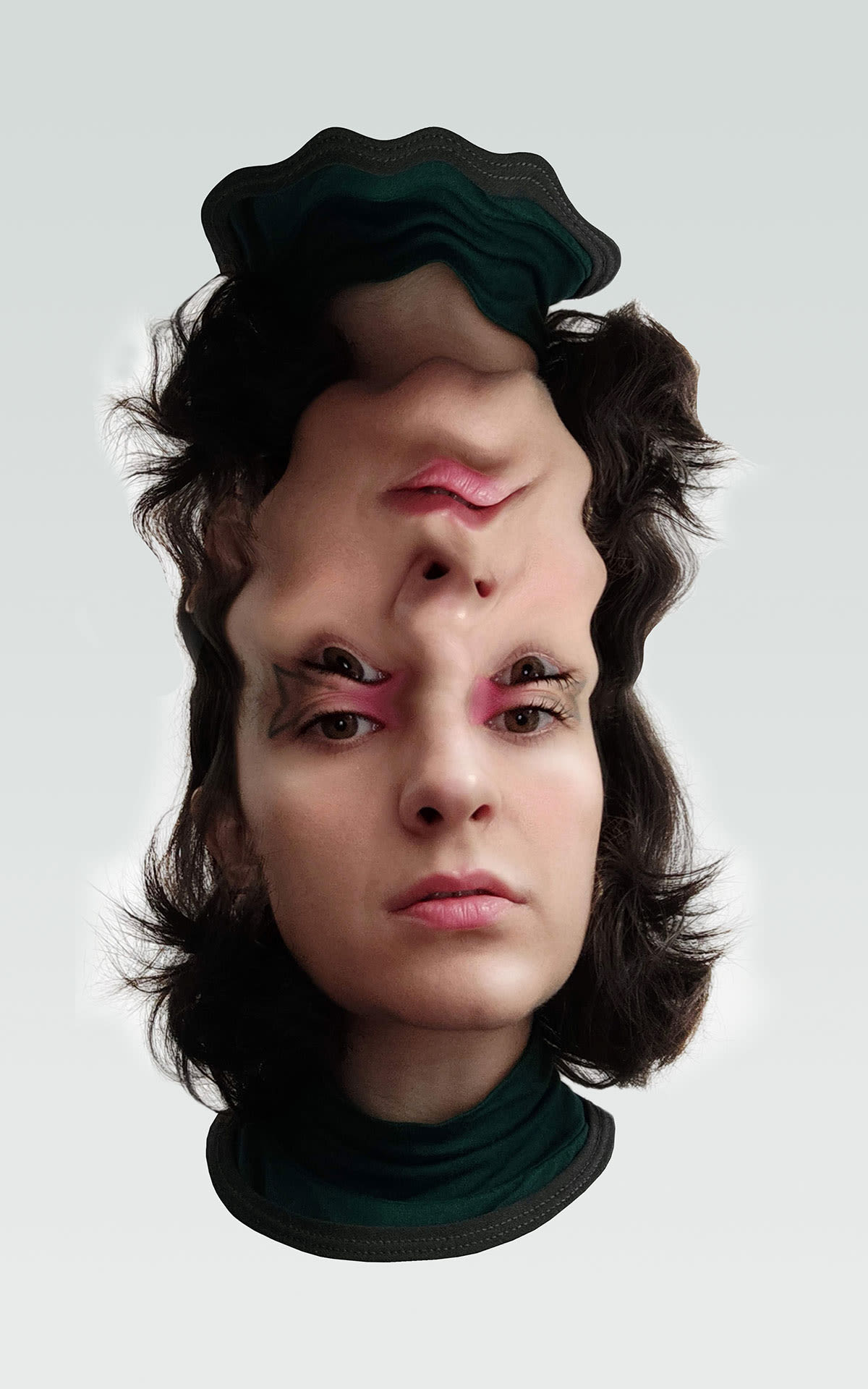 Urticae
Pau Jiménez, also known as Urticae, is an architect and digital artist. She focuses her interest on human interaction, technology and the intimate link generated between the two. Her means of expression range from 3D animation to augmented reality, as well as the development and three-dimensional printing of interactive pieces that give rise to unique worlds.
Art itinerary in Madrid
From Madrid's Gran Vía straight to the Village, discover even more of the Urvanity Art Fair as you explore works on display in our landscaped avenues.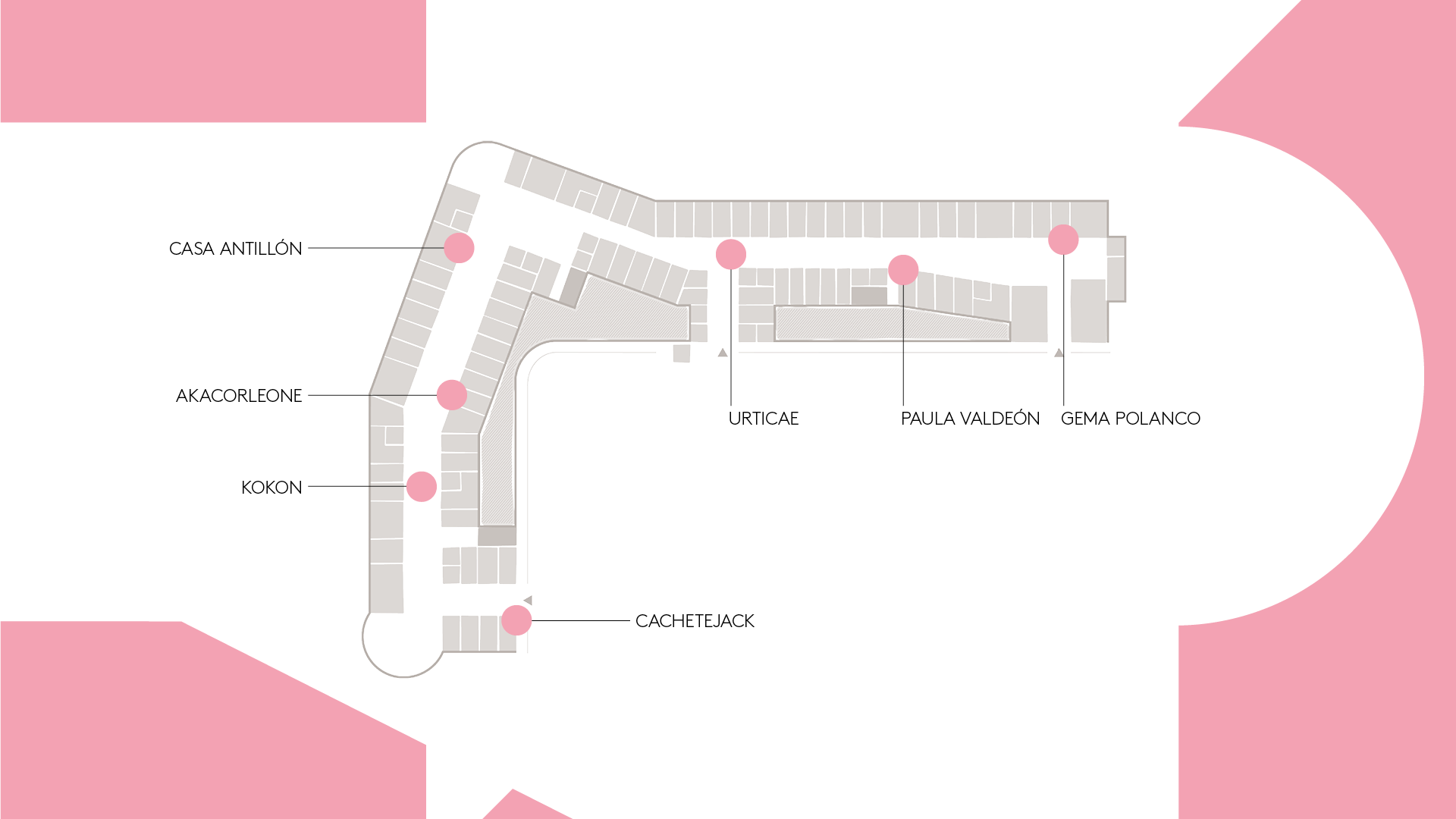 Discover Art meets Fashion
Explore the deeply connected dialogue between art and fashion with Las Rozas Village and the Thyssen-Bornemisza Museum. Art meets Fashion is an exclusive experience, where you'll be invited on a fascinating round trip to delight the senses.
Plan your visit

From directions and opening hours to guest services, this is all you need to know for a great day out. Your next adventure is closer than you think...

Find out more

Become a member

Don't forget to scan your membership code when you shop – you can collect stars across The Bicester Collection and earn rewards for your next visit.

Register