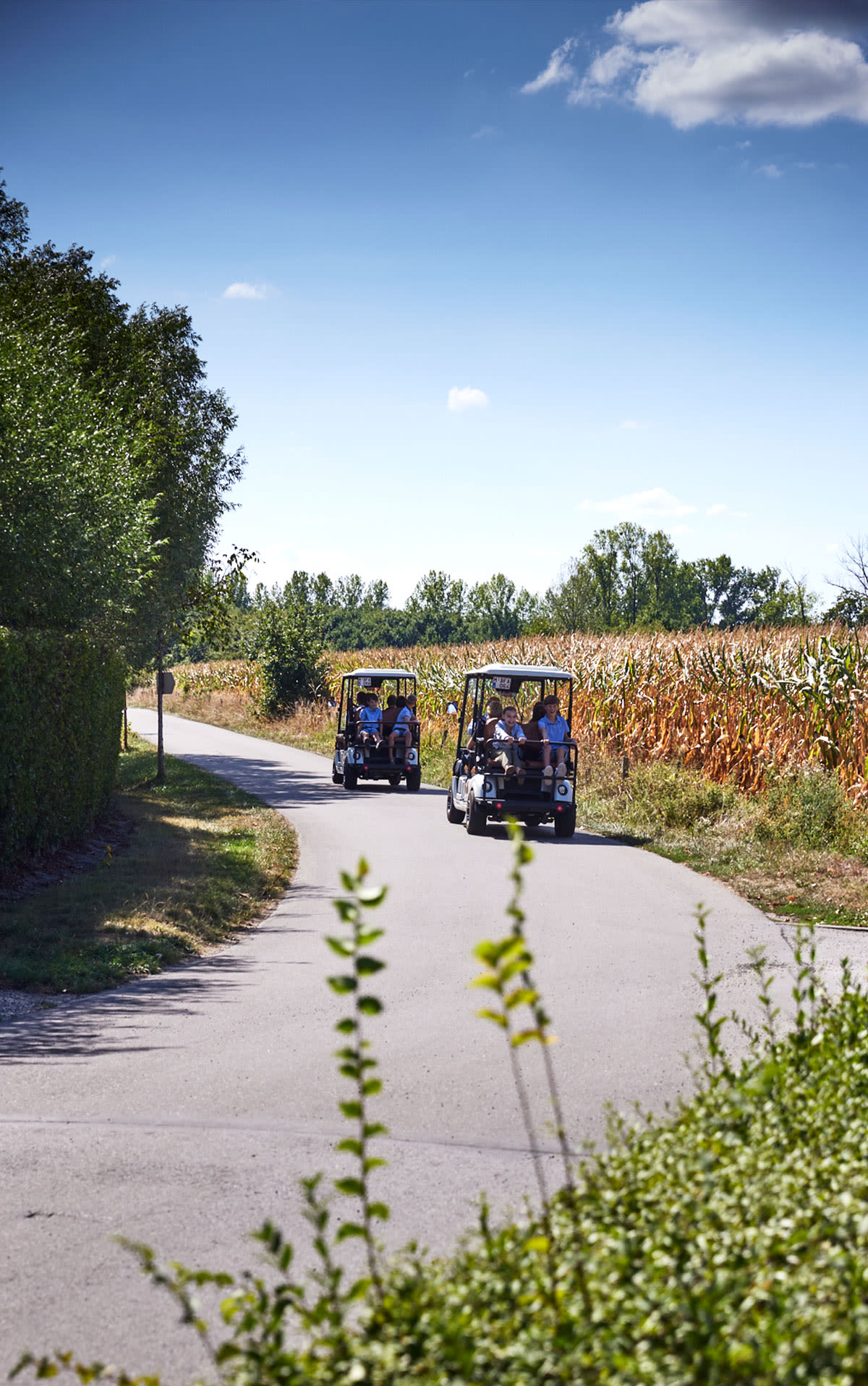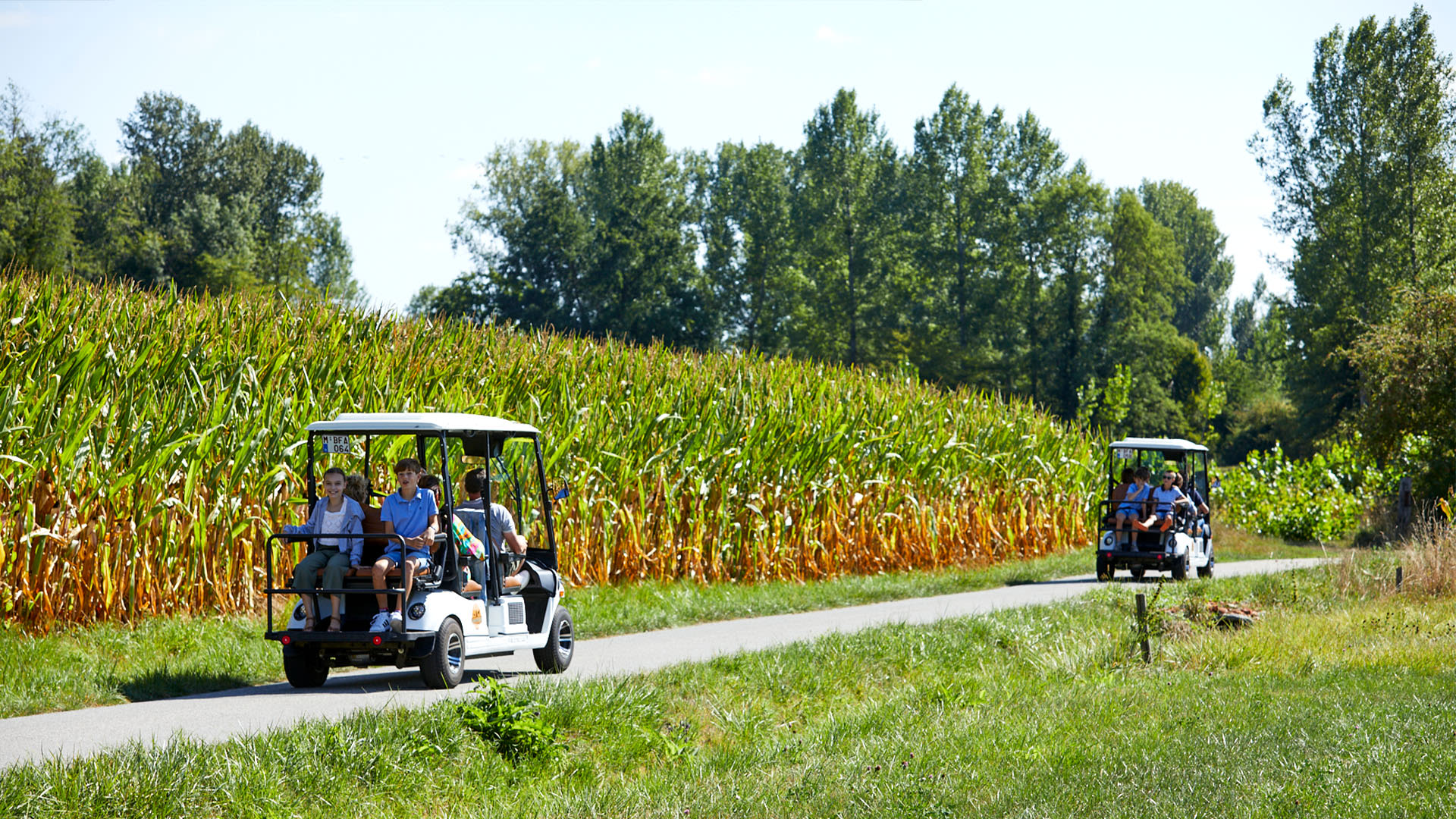 GROUP GETAWAY • 2-MINUTE READ
Terroir Wine Safari
A safari in Limburg? Yes, please! Instead of the Big Five, expect to spot Chardonnay, Sauvignon Blanc, and Pinot Noir. The Terroir Wine Safari eco-carts are the perfect way to explore the Hasbaye wine region and taste the best wines Limburg has to offer.
01
A unique wine tour in Belgium
Did you know that wine growing in Hasbaye goes back as far as the Roman Empire? The Limburg soil – also known as terroir – proved to be the perfect breeding ground not just for the region's iconic fruit trees, but also for grapes and wine.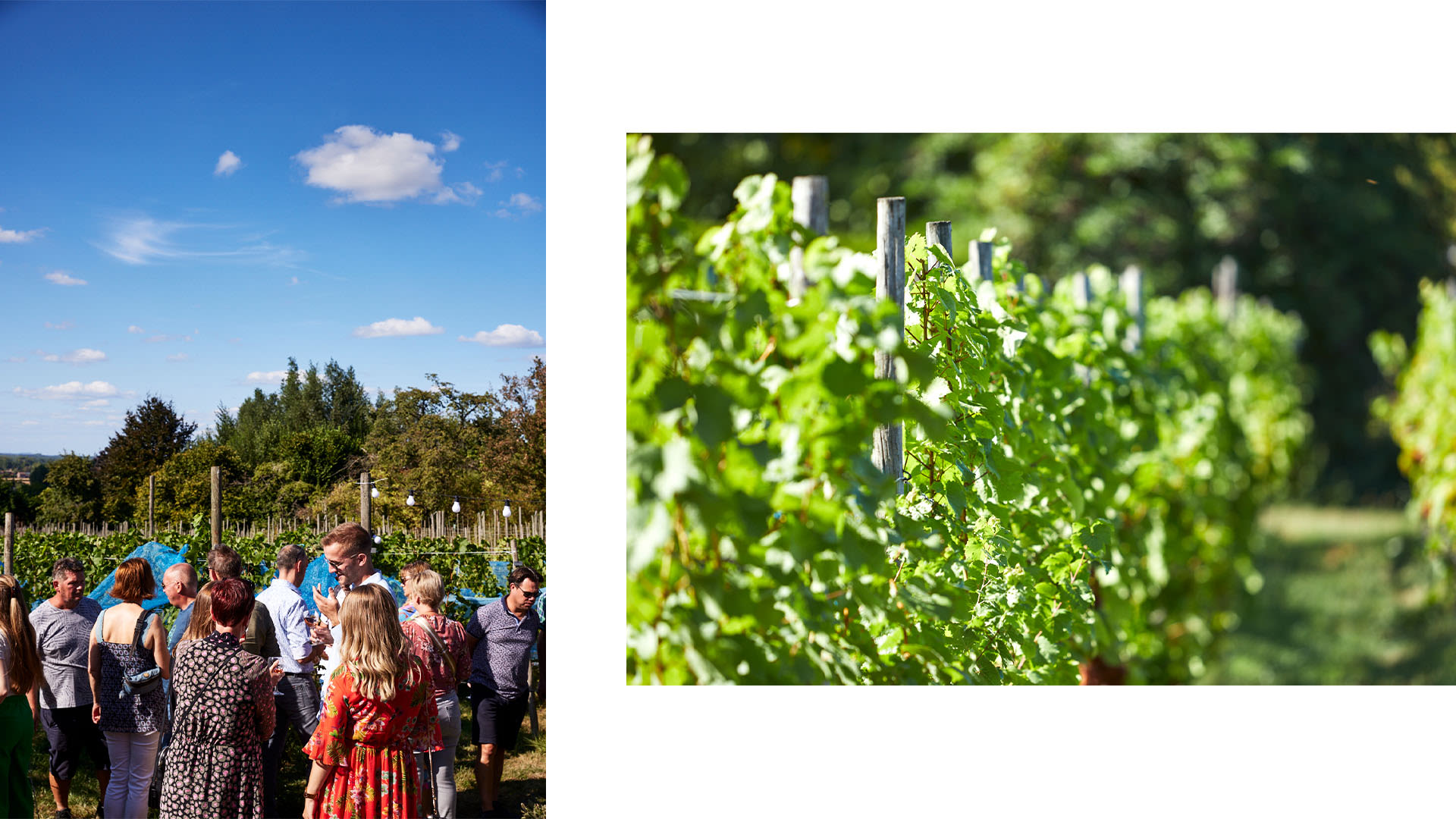 Curious? That calls for a tasting!
Meet up with your friends at the pre-arranged starting point to begin your trip. Go with the e-bike tour, or try your hand at the ultimate Terroir Wine Safari experience with the eco-car option. Along the way, you'll stop by four or five Limburg wine estates where local winemakers will tell you all about their vineyards. And of course, you'll get to try some of the best wines Limburg has to offer – as well as a selection of tasty local specialties to complete the tasting experience.
02
Choose from 3 wine tours
Terroir offers three unique options for groups to explore the Limburg wine country. Go with the eco-trolley and set off on a four-hour safari in an electric cart that will take you by several wine estates – wine tasting with breath-taking views of the vineyards included. Prefer the more active option? Then go with the relaxed wine safari by bike. And are you more of a morning person? Then the Sunday breakfast safari with eco-wagon may just be your cup of tea. Terroir offers a tailored experience for all!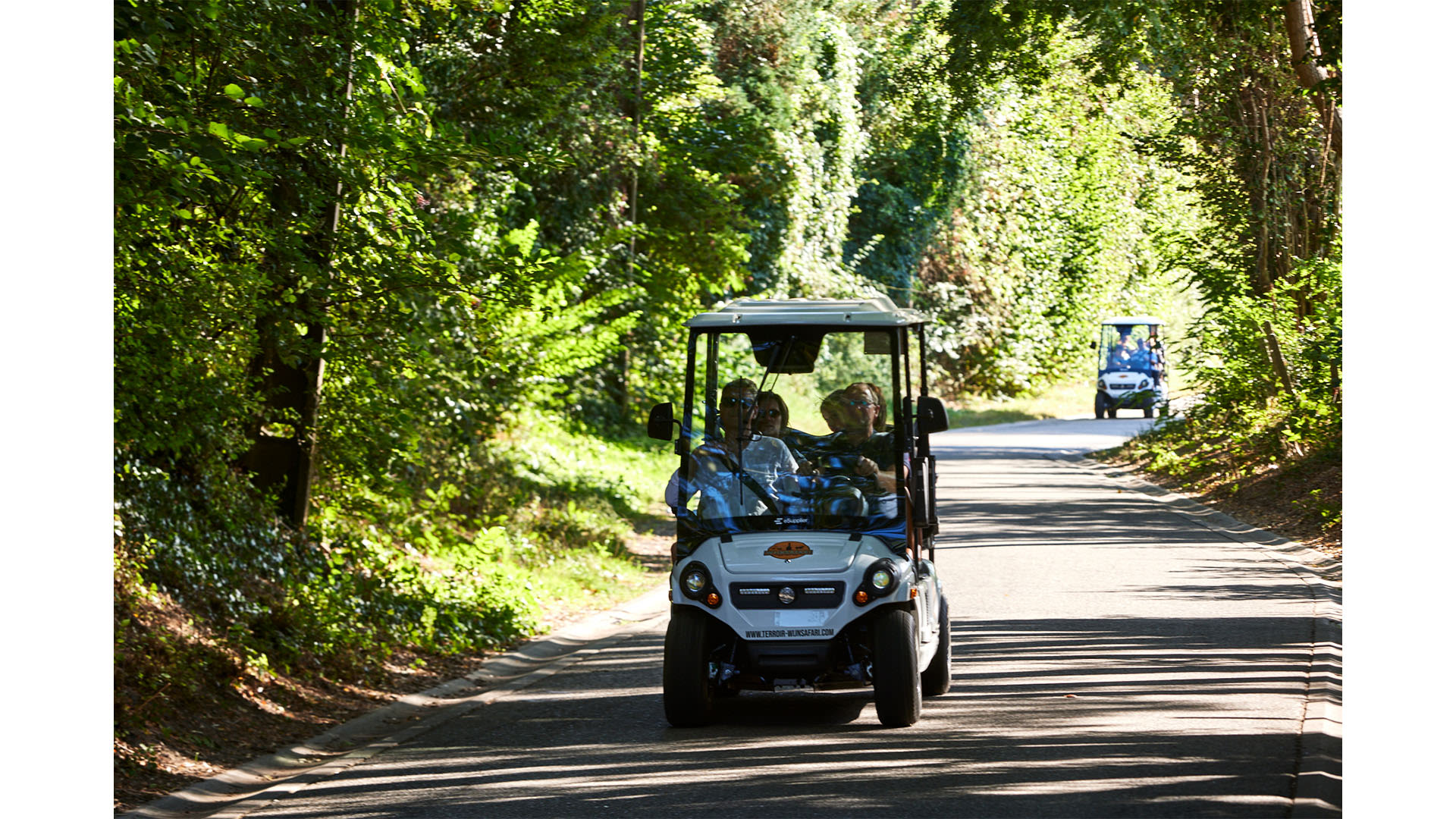 03
Award-winning B2B activity
Apart from being a fun getaway idea for friends, Terroir Wine Safari is also the perfect teambuilding activity. In 2022, Terroir Wine Safari was awarded a Visit Limburg Award in the business tourism category. And that seems about right, because what better way to bond with colleagues than over a crisp glass of Limburg Chardonnay?
More inspiration
Get ready for a wine safari in style with the season's Insta-worthy dresses, eye-catching hats and statement eyewear.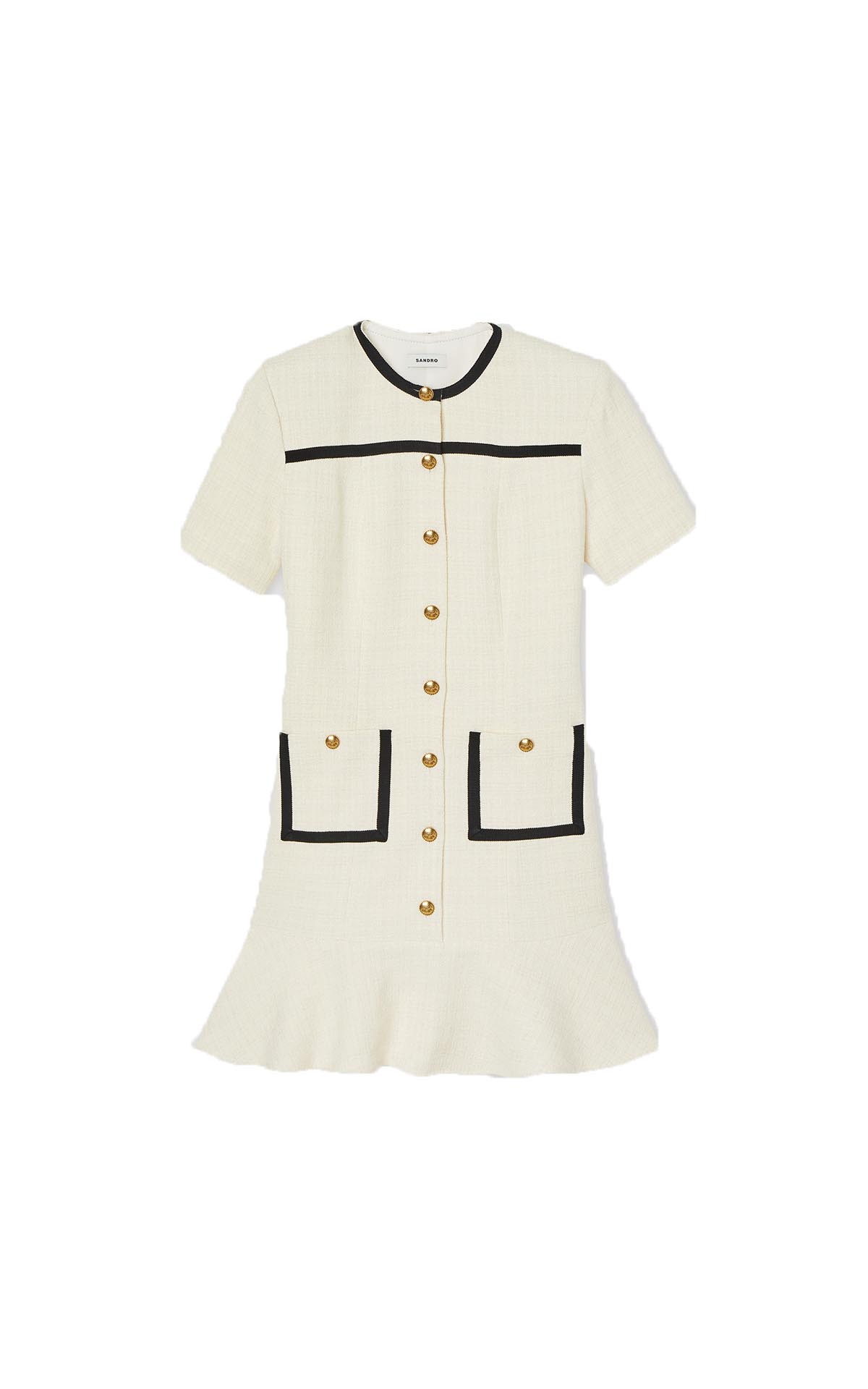 Sandro
Cropped Tweed Button-up Dress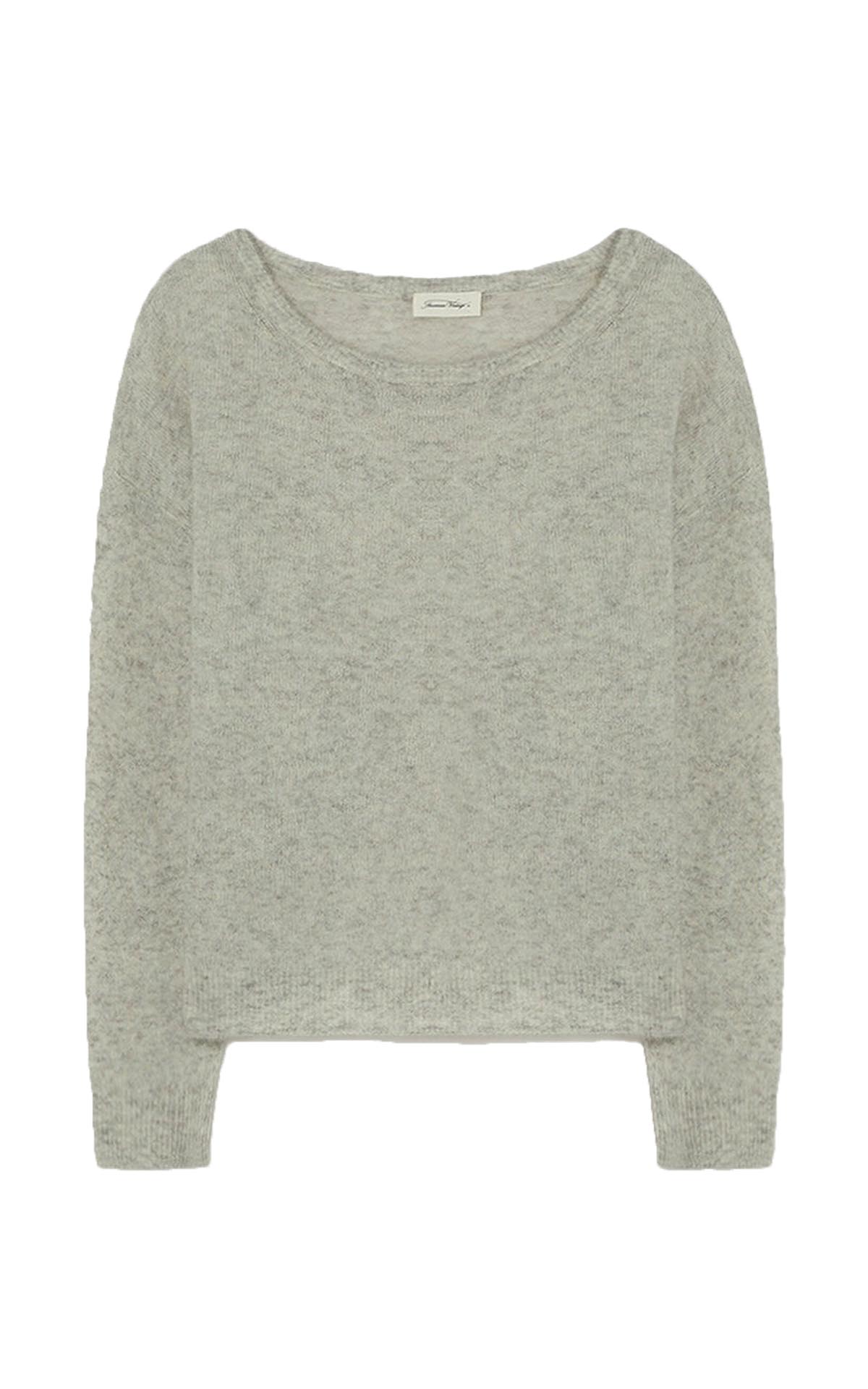 American Vintage
Wool Alpaca Blend Mix Sweater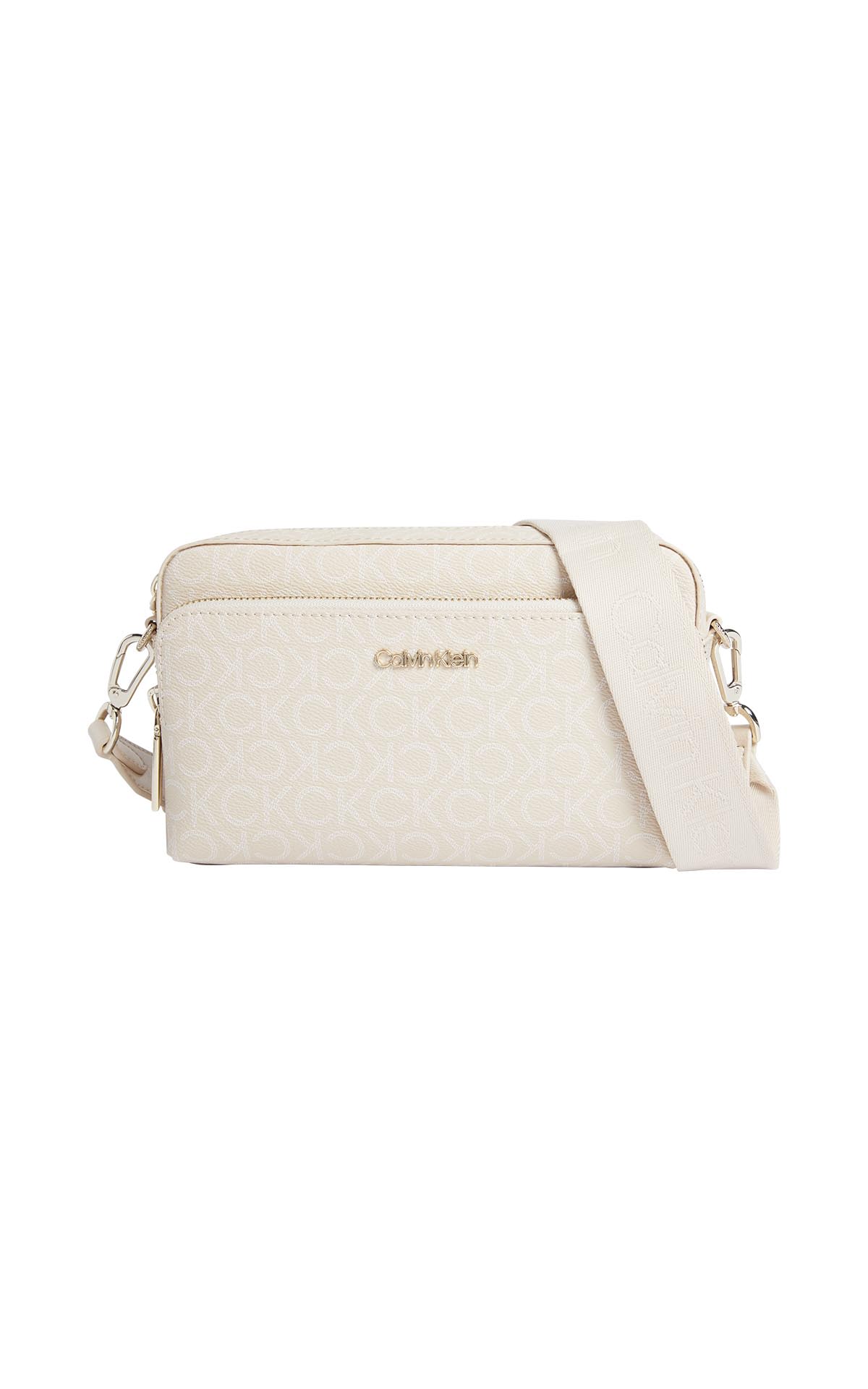 Calvin Klein
Logo cross body