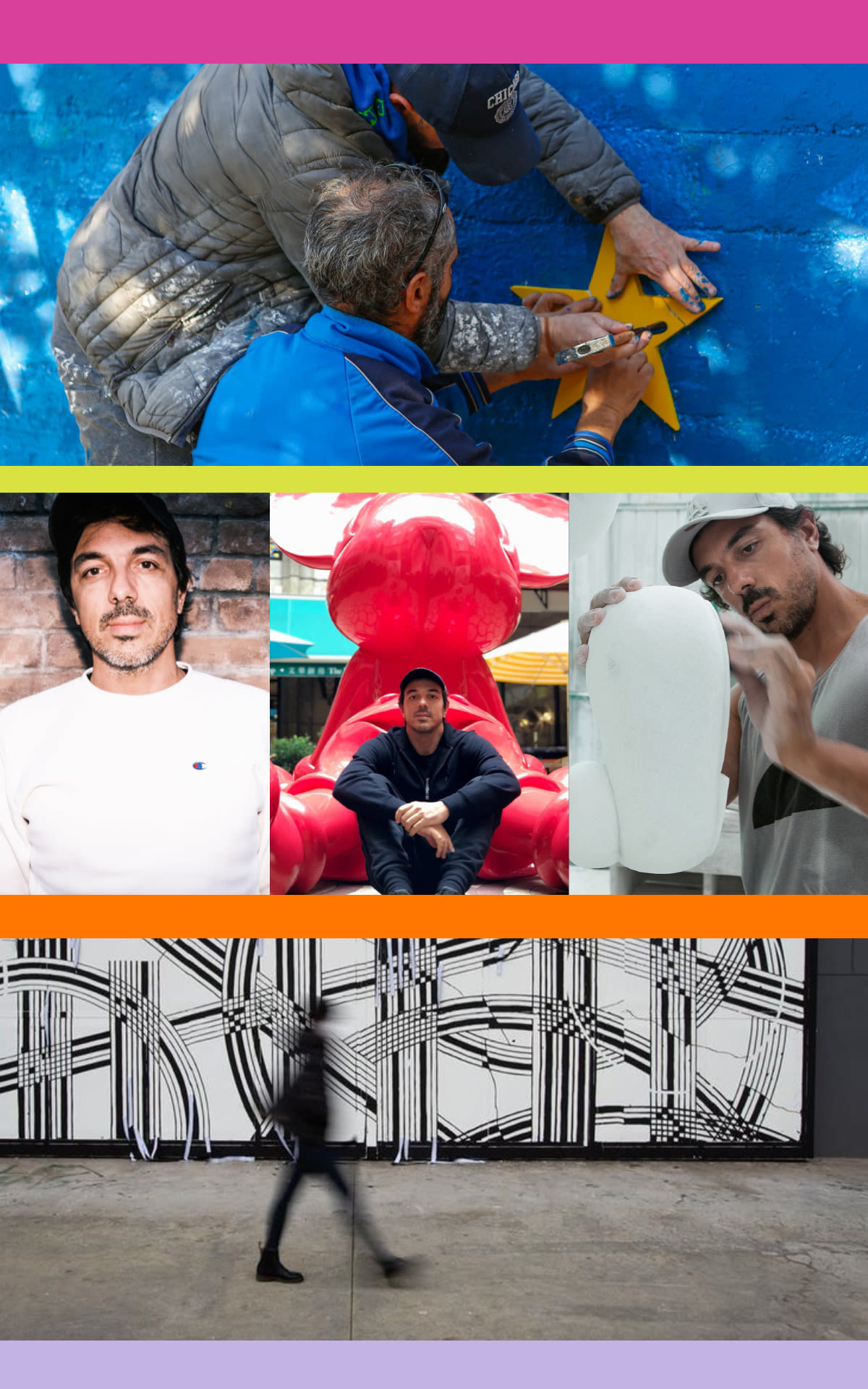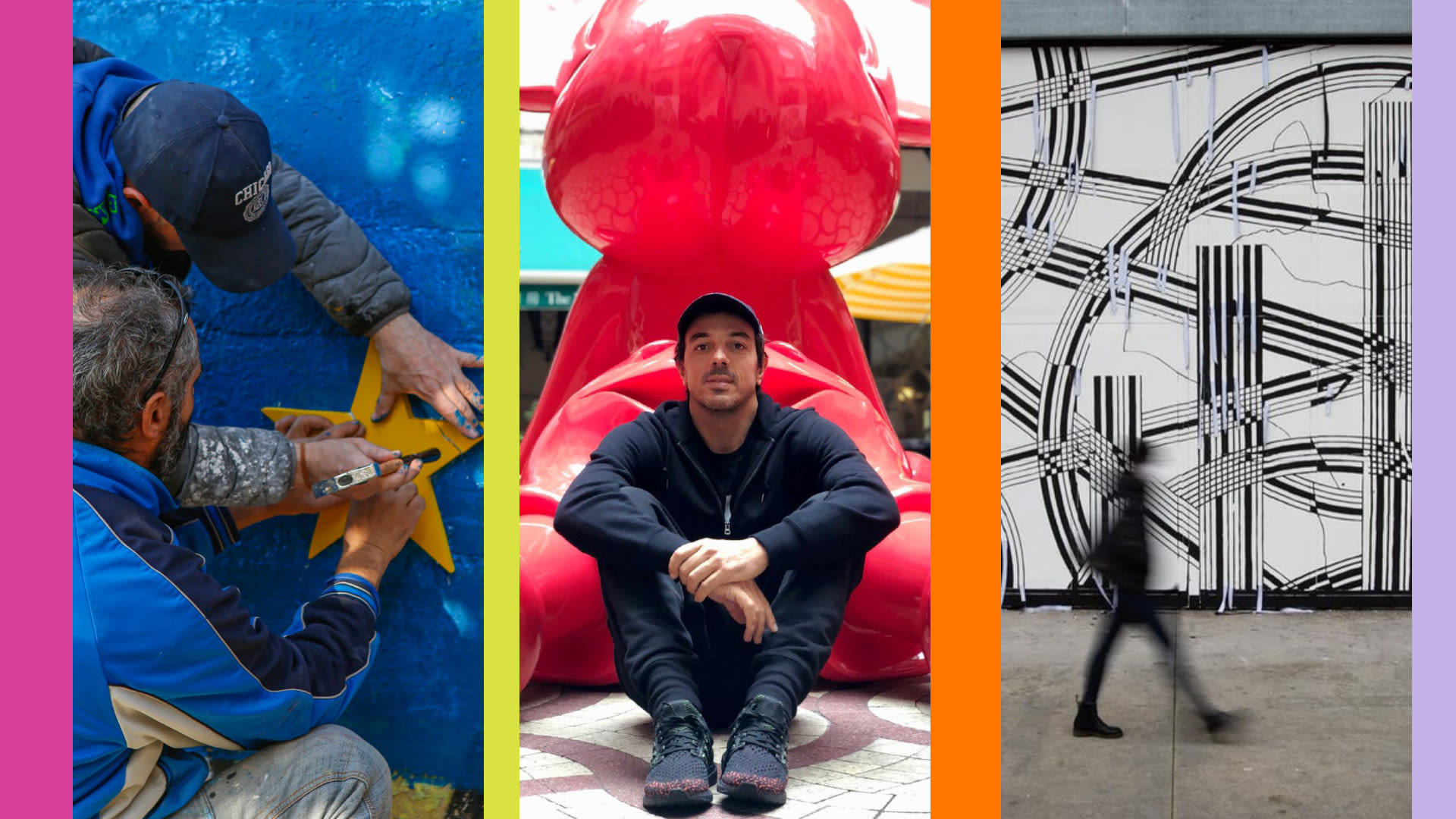 Meet the artists in our Street Art Festival​
Bold, colourful creative is their forte. Here's everything you need to know about the artists transforming Fidenza Village this spring.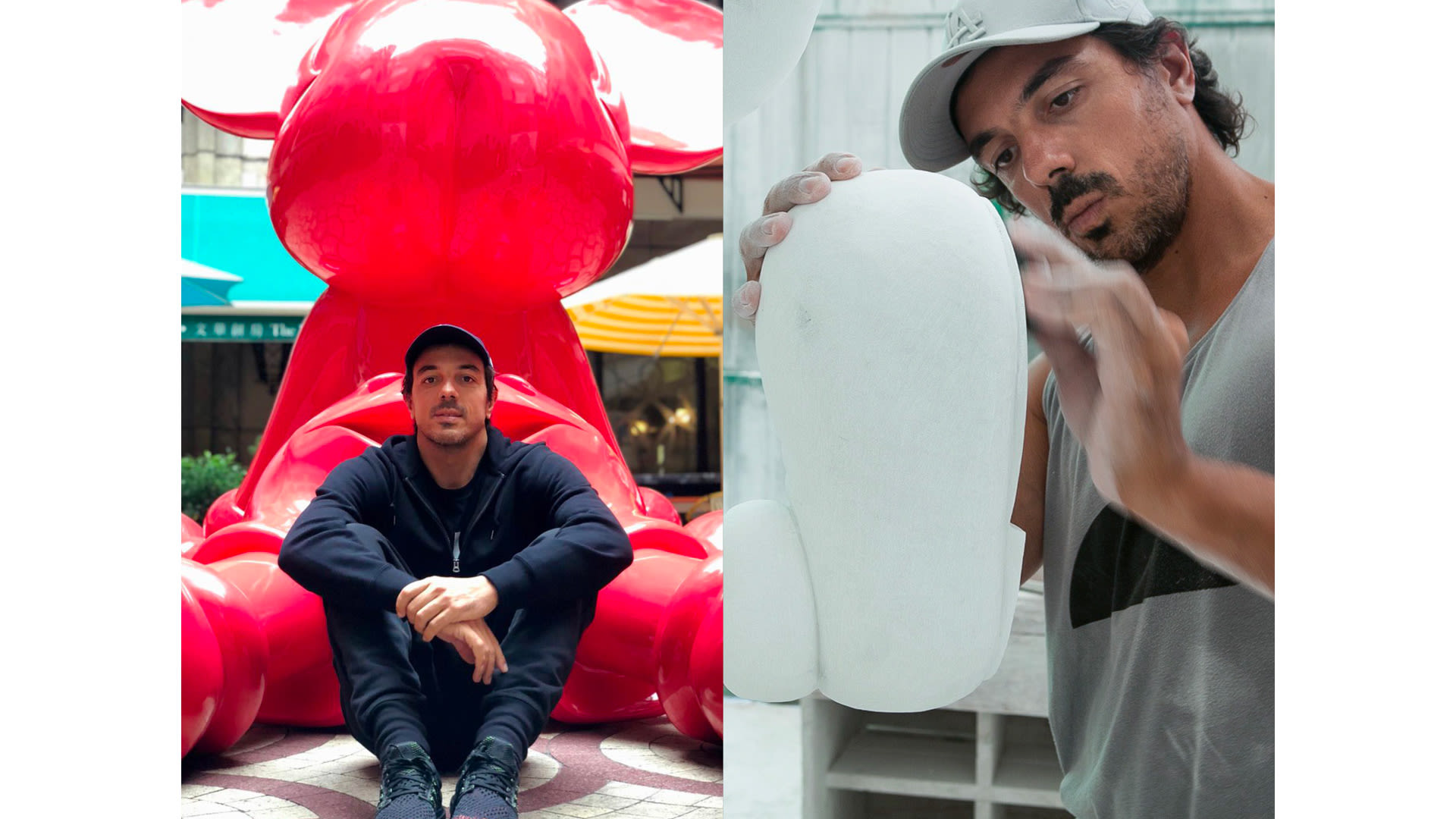 Fidia is an Italian artist born in 1977, living and working in Los Angeles, whose innovative work has earned him worldwide acclaim. After completing his degree in Production Design at The Academy of Fine Arts, Fidia continued to expand his artistic horizons, working as a graphic designer, art director, and photographer. With his mastery of illustration and painting, Fidia's work has been elevated to a new level of creativity with sculpture. He reimagined iconic pop culture characters and symbols into thought-provoking sculptures that offer a playful but strong critique of societal values. Fidia's sculptures have since been showcased in some of the world's most important collections and public spaces, including the Venice Biennale, the Moco Museum in Amsterdam, the Spy Scape Museum in New York, and the public permanent collection of the Mandarin Oriental in Taipei.
The Italian artistic duo, Sten Lex, began stencilling in Rome in 2001 and have since brought their enriching skills to some of the city's largest architectural spaces, including museums and the like. Their unique technique, the halftone stencil, allows them to create poetic and powerful pieces influenced by op art. And this mesmerising work has been exhibited in several international exhibitions, including the Caixa Cultural held in Brazil in 2014. Many of their works are inspired by the festivals in which they've taken part – for example, during the 2016 Bukruk Festival in Bangkok they made their abstract work 'The Storm'.​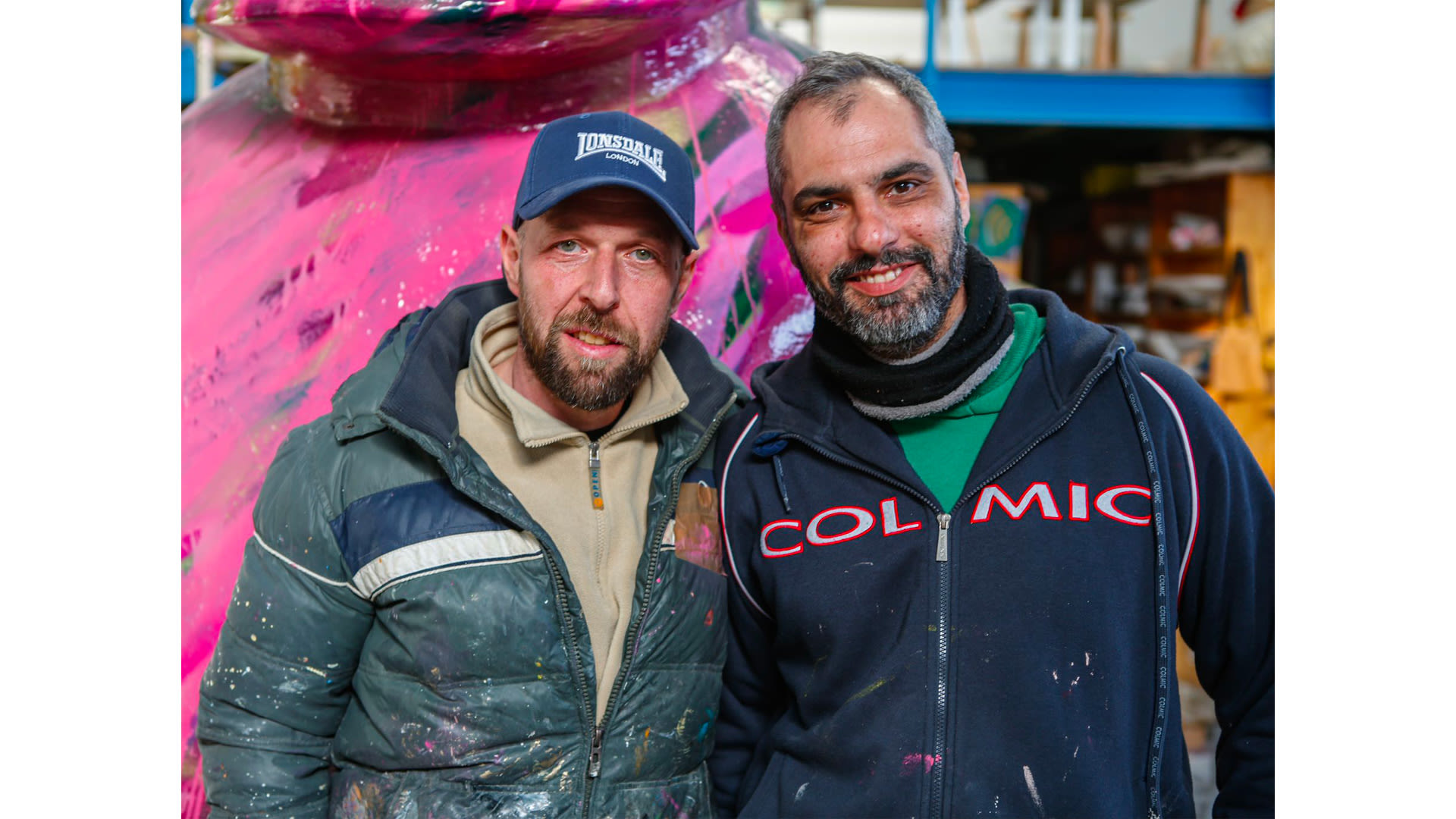 Urbansolid is a street art project that takes writing to the third dimension through the sculptural installation. The two artists - Riccardo Cavalleri and Gabriele Castellani - together understand how their sculptural language was shaping the urban space. Thus they return to city walls, making three-dimensional writing, bordering on installation: sculptures representing human anatomical casts, guns, televisions, and other symbols of pop culture and mainstream, are articulated on the walls bringing with them allegorical and denunciatory meanings social. It is as if the city exudes objects from its walls, as if what has been two-dimensional until now is trying to evolve by going out and exploring the third dimension, enriching abandoned areas or slightly run-down and degraded areas, specifically chosen by the artists.