A walking tour of wintry Madrid
TRAVEL GUIDE • 14 November 2022 •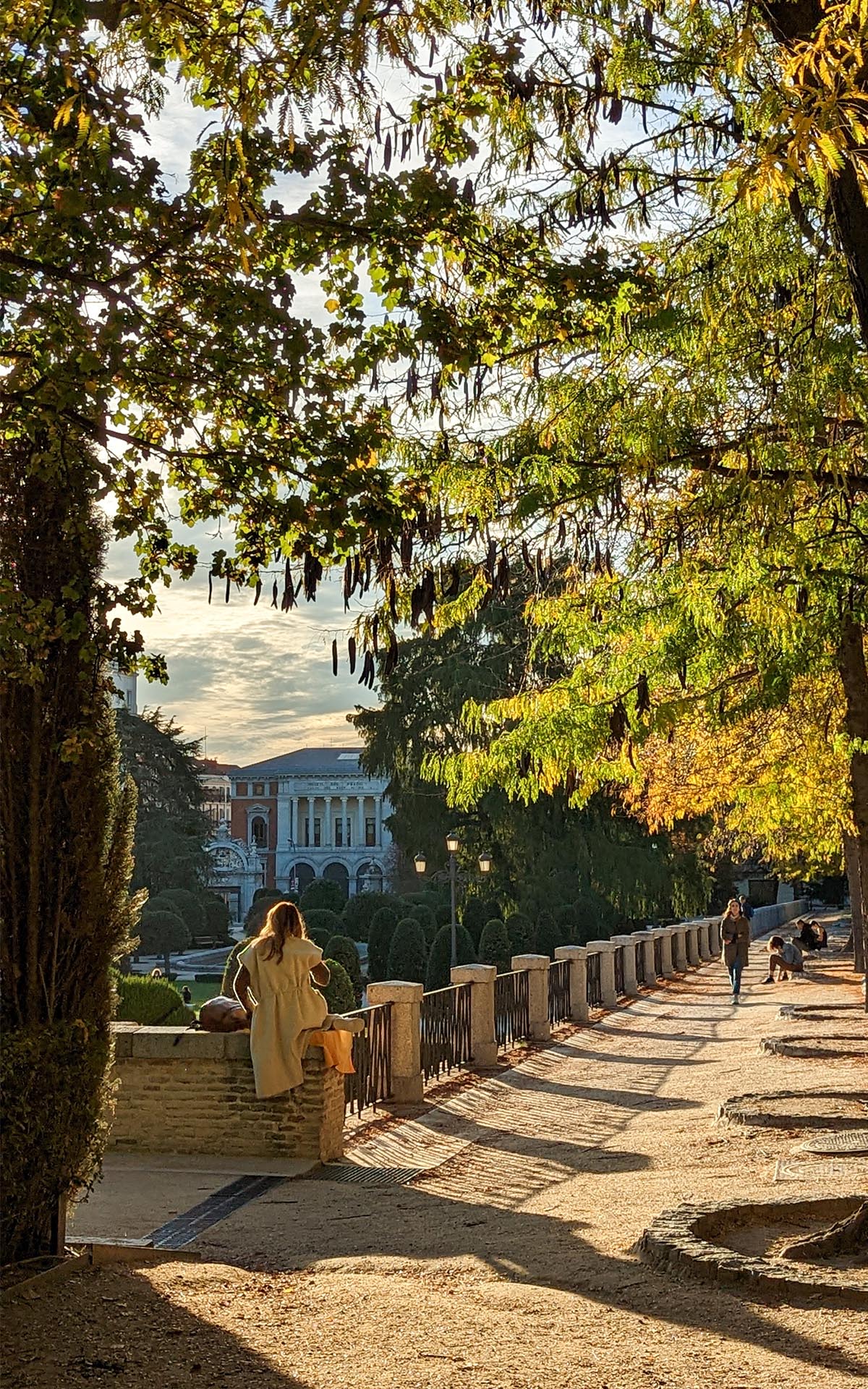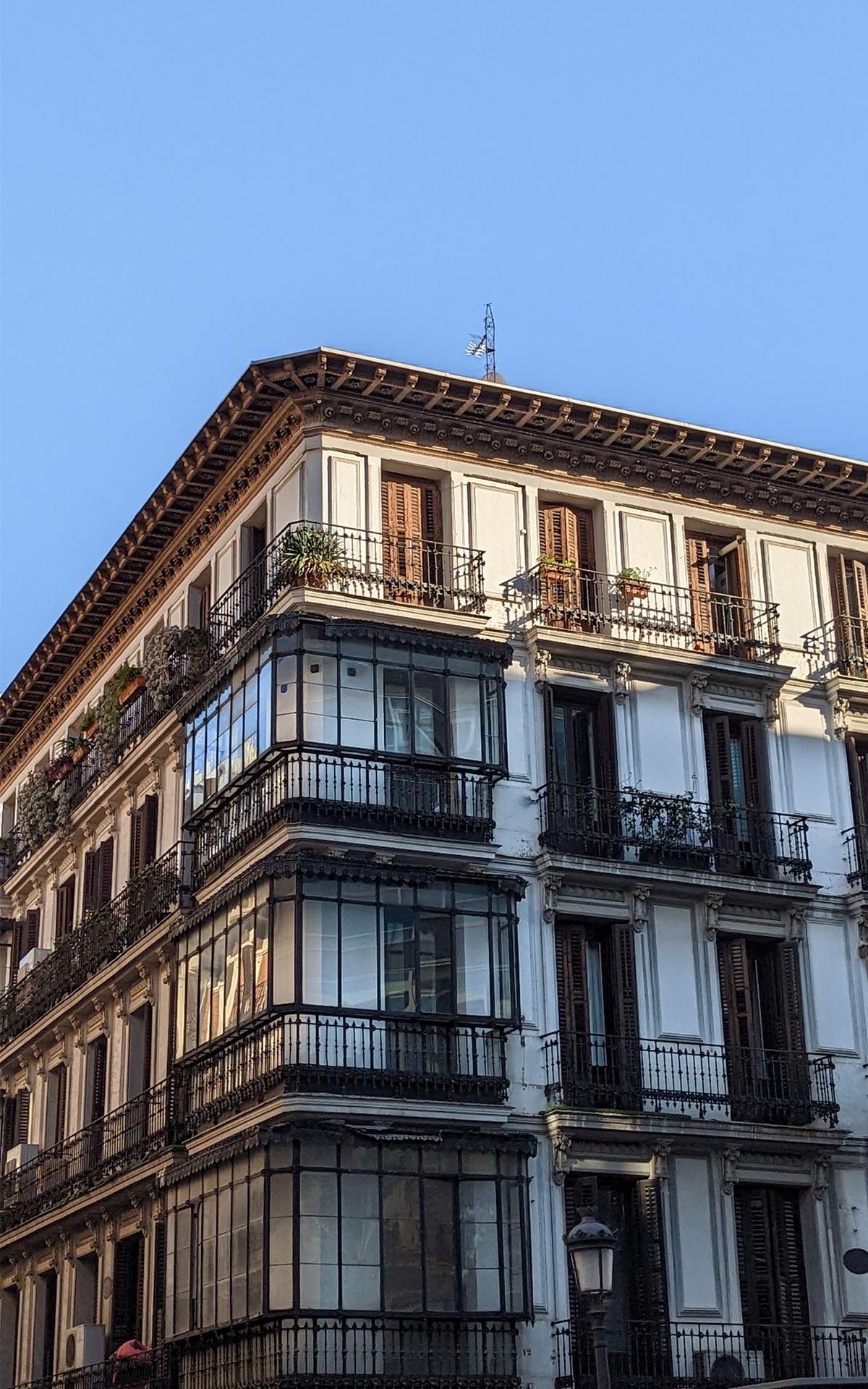 The second-largest city in Europe, Spain's capital is, surprisingly, best enjoyed on foot. With beautiful baroque architecture and a coffee shop seemingly on every corner, you can happily while away the hours this winter, as Callie Thorpe found.
To stay
The hippest place to stay is Hotel Only You, which, in a 24-hour city, is in the midst of the action. This former palace dates back to the nineteenth century and still boasts beautiful arched windows, Juliette balconies and window shutters. Its location means the trendy Chueca and Salesas neighbourhoods, with an abundance of bars, restaurants, galleries, and chic boutiques, are on your doorstep.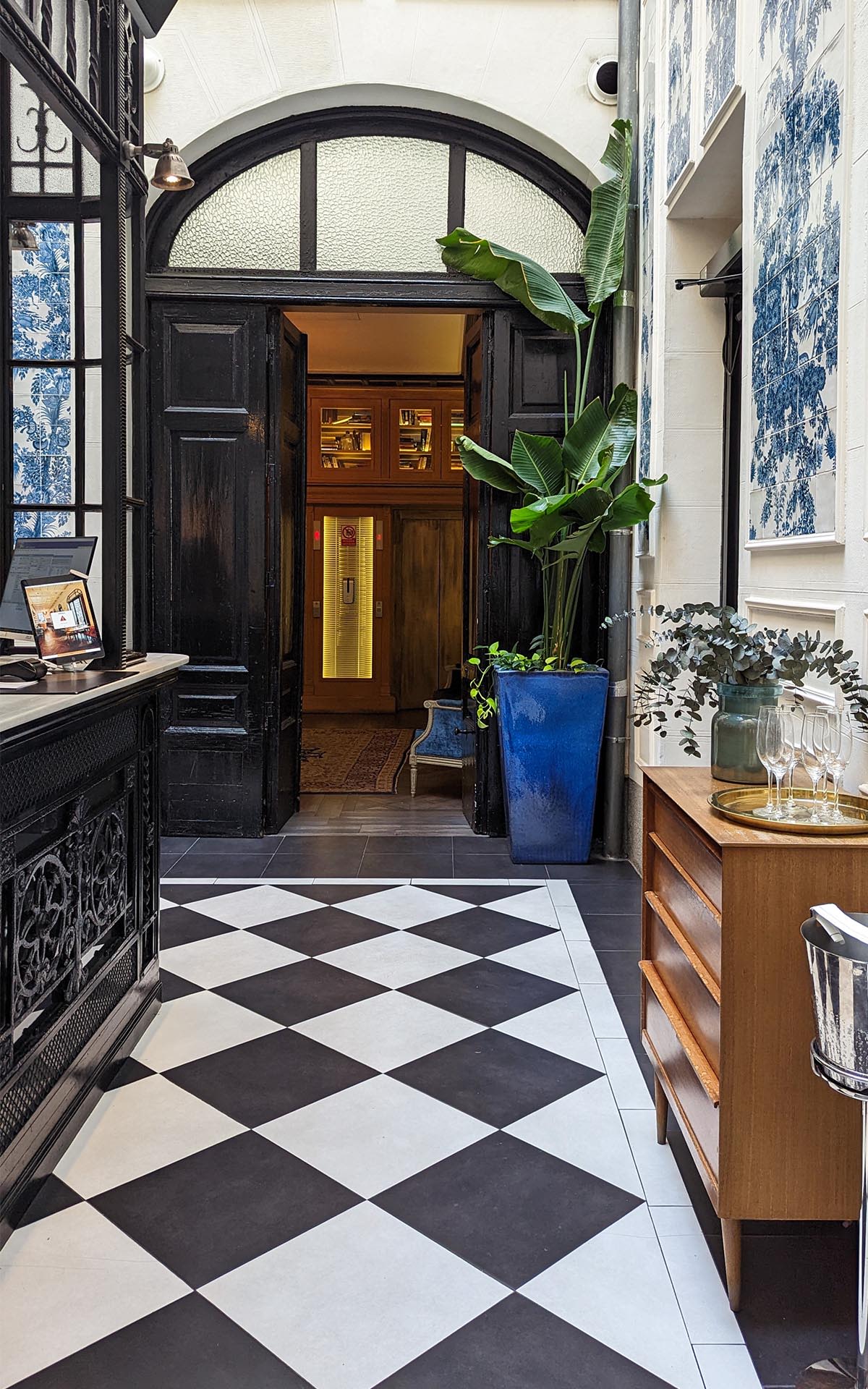 Instagram-worthy interiors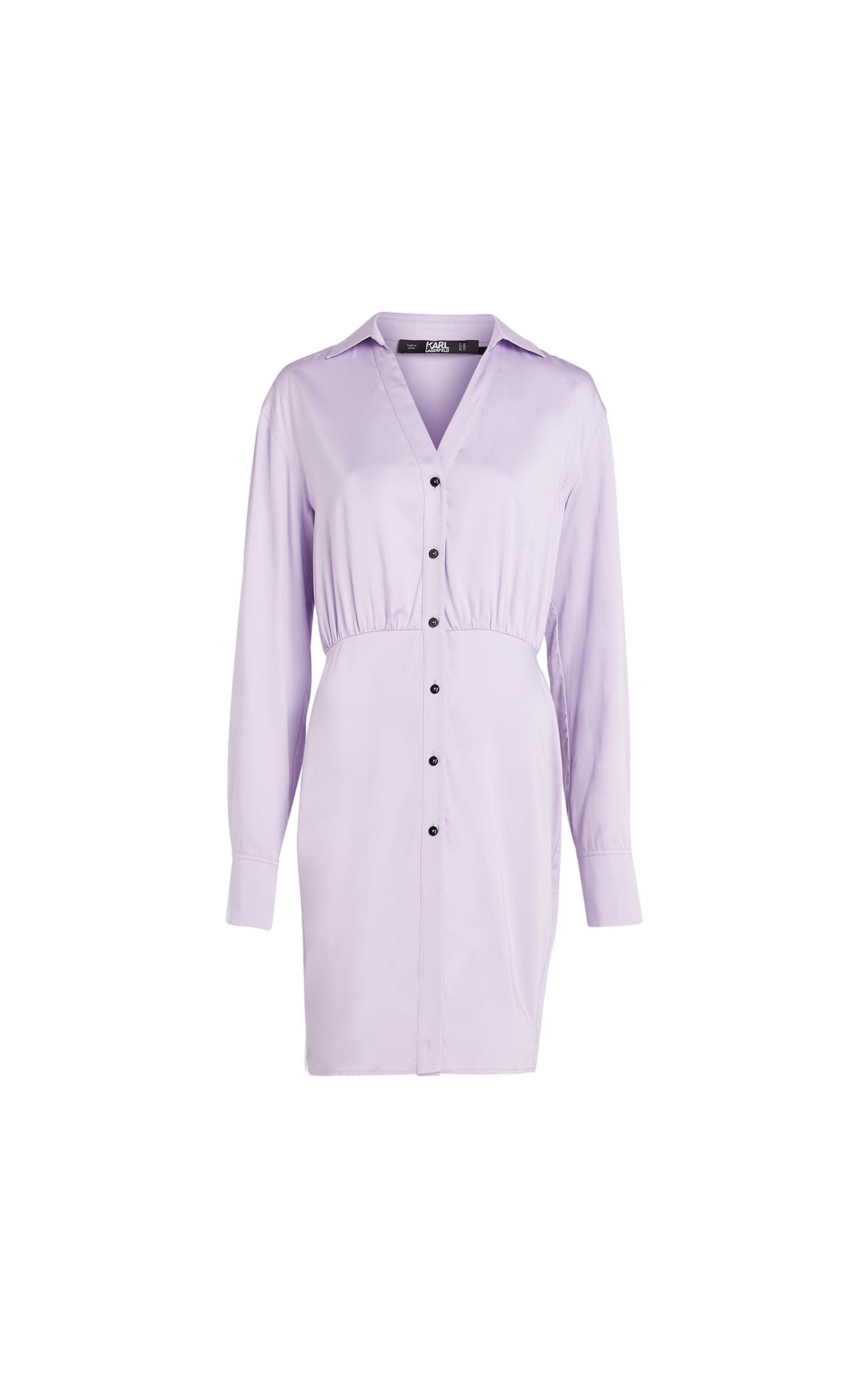 KARL LAGERFELD
Festive satin dress
TOP TIP
The hotel has a grown-up vibe with a great bar, restaurant and even a leather-clad bookstore in its entrance. Don this dress from KARL LAGERFELD and enjoy the best from chef Carlos Martín's menu.
Madrid is easily the most architecturally beautiful city I have visited; each neighbourhood had its own unique identity.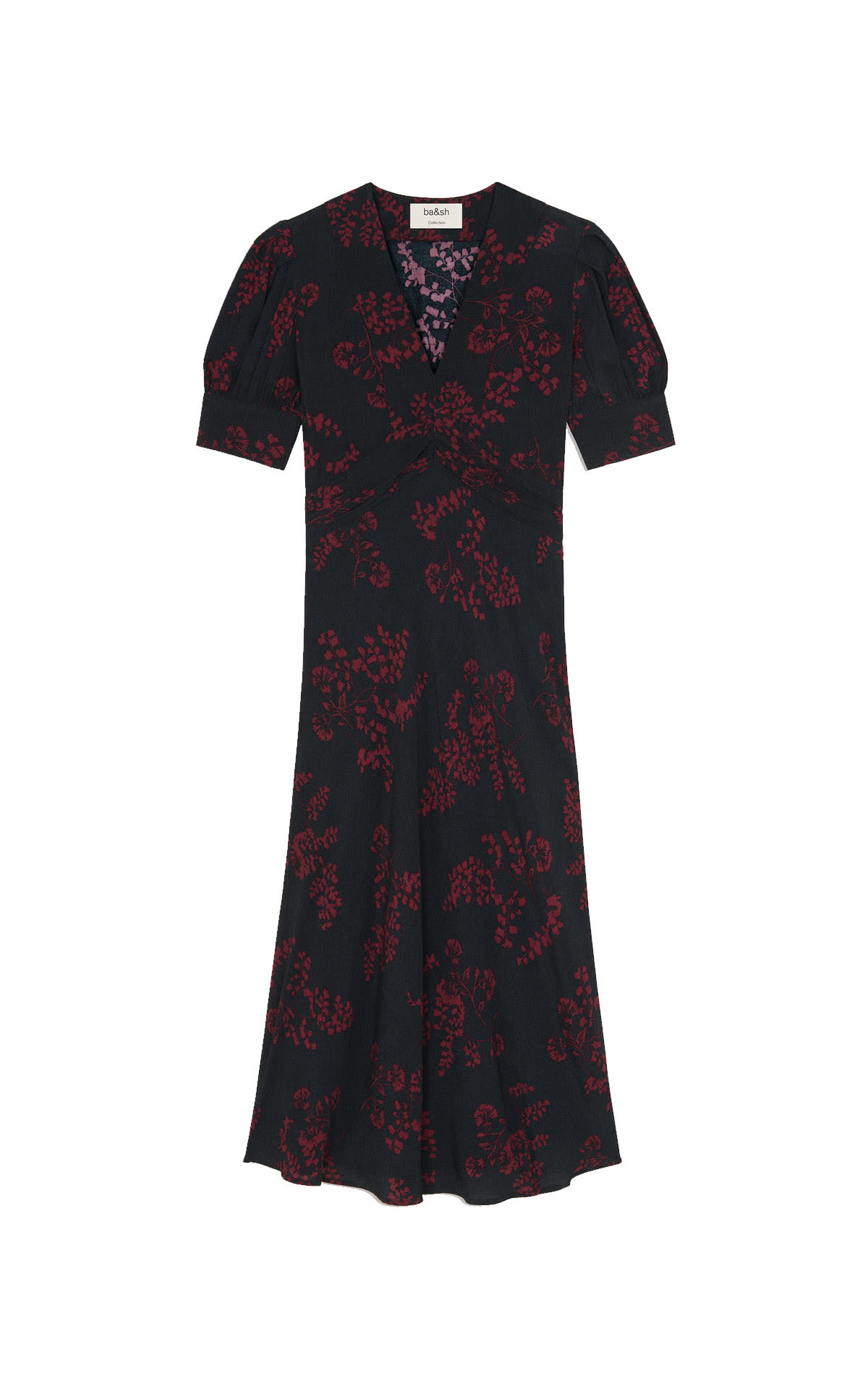 ba&sh
Black dress with red flower print
INSIDER TIP
After dark, give flamenco a try at the Corral de la Moreria tablao. "The music and dancing, showing the wonderful tradition of flamenco, was emotional on many levels and I did not want it to end," says @CallieThorpe, content creator and friend of The Bicester Collection. This dress would suit perfectly.
To explore
Madrid has an eclectic 'Old Town', the Madrid de los Austrias district, made up of traditional baroque architecture, ancient squares and buzzy nightlife – the perfect spot to start your walking tour. From there, make your way west to El Retiro Park and the beautiful Palacio de Cristal at its centre.
A little further out – just an hour from the city – is the Puerto de Navacerrada Ski Resort where you'll find pistes for all abilities. Try the Telégrafo route, which offers magnificent views of the Sierra de Guadarrama National Park.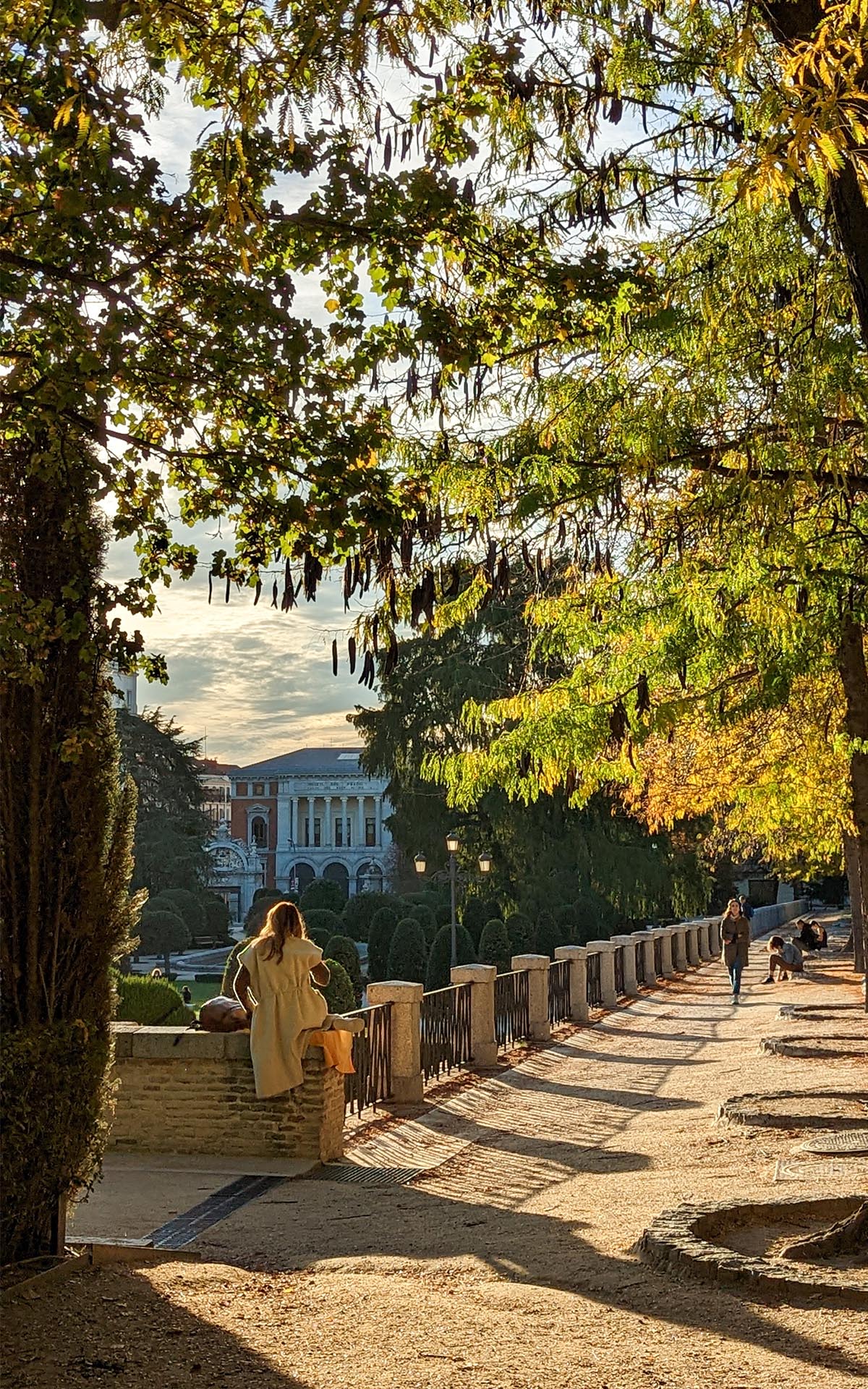 Picture perfect views
There are many chic, hip coffee shops across the city, such as Faraday or Casa Neutrale, for an afternoon pick-me-up.
To eat
"Madrid's food is the most memorable of any city I've even visited," says Callie. Freshly made churros dipped in a cup of thick, glossy hot chocolate – especially at the popular Chocolateria San Gines, open 24 hours a day – is a compulsory festive treat.
Elsewhere, Casa Lucio is a hidden gem. Fronted by Lucio's wife, chef Maribel, there's no menu (and no prices on the chalkboard), but Lucio and waiter Patrick will make suggestions. Try the tastum albarole (cured sheep cheese from Umbria) or pochas negras con morcilla (black beans with black sausage).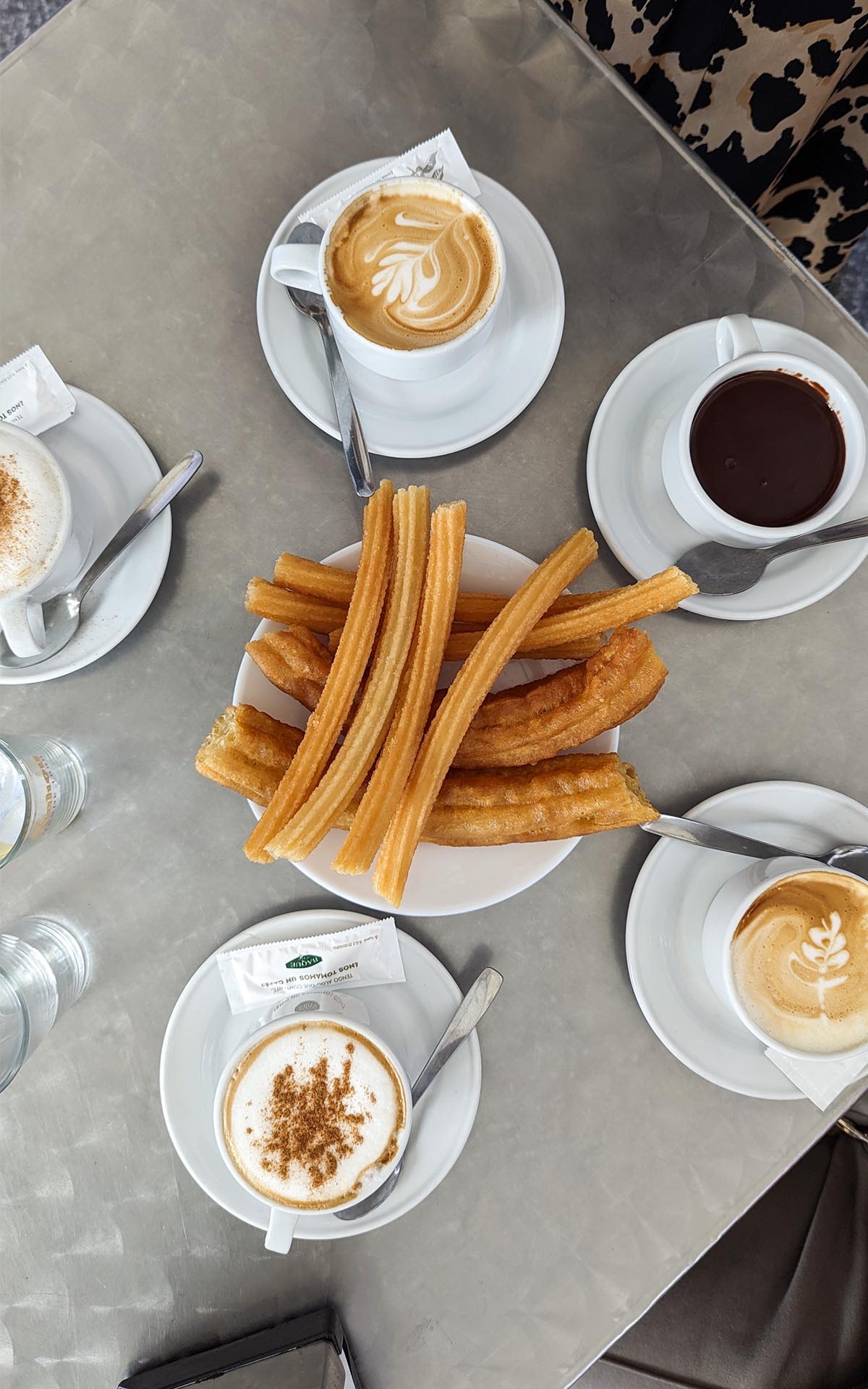 The famed Chocolateria San Gines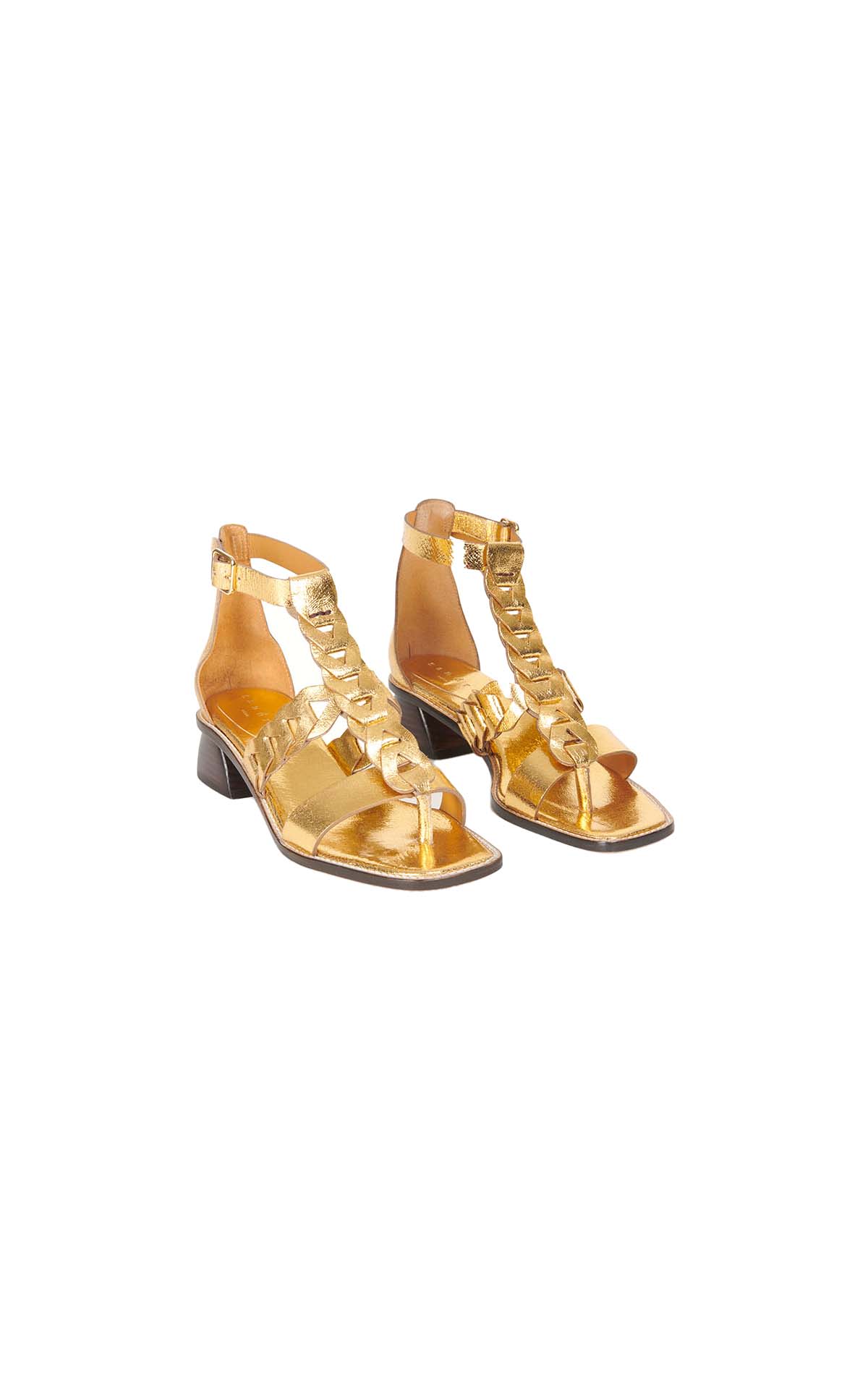 Sandro
Women's gold leather cable detail sandals with heels and ankle strap
INSIDER TIP
If you're near the El Progreso neighbourhood, head to Amazónico – a tropical South American fusion restaurant in a converted townhouse. After you've eaten, retire to the basement Jungle Jazz club in these heels from Sandro.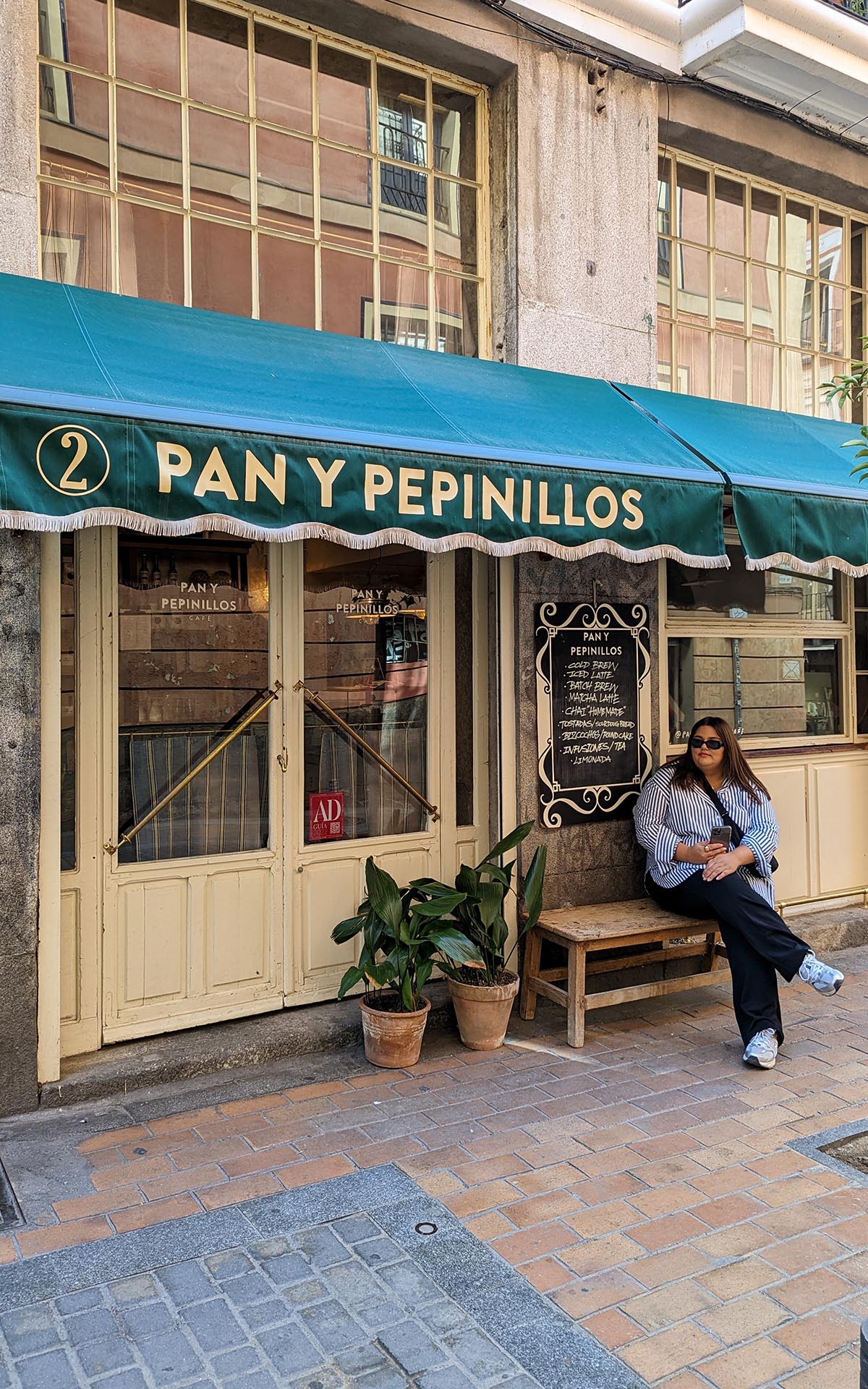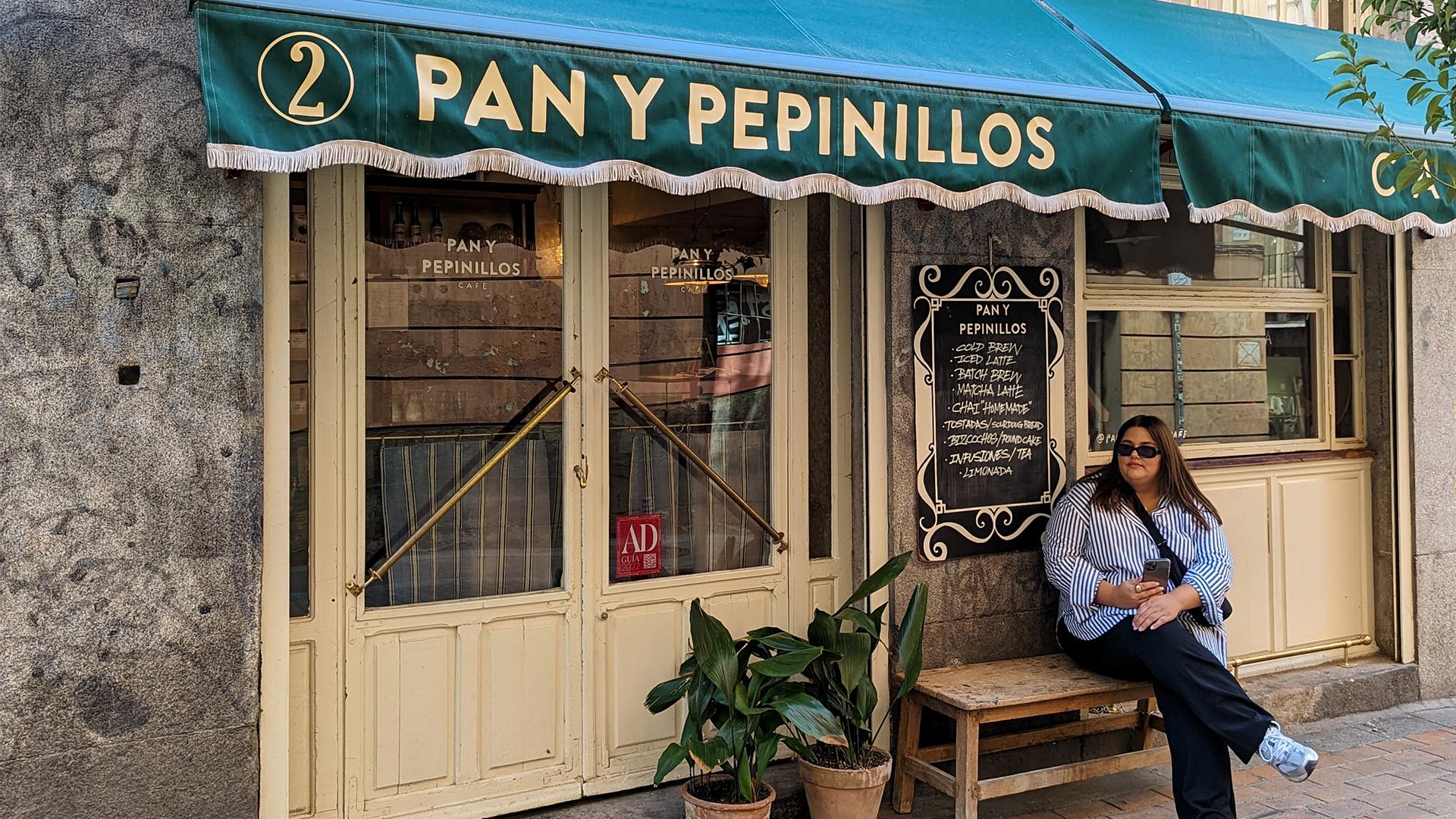 I fell deeply in love with this city because of the people. We experienced kindness and openness everywhere we went.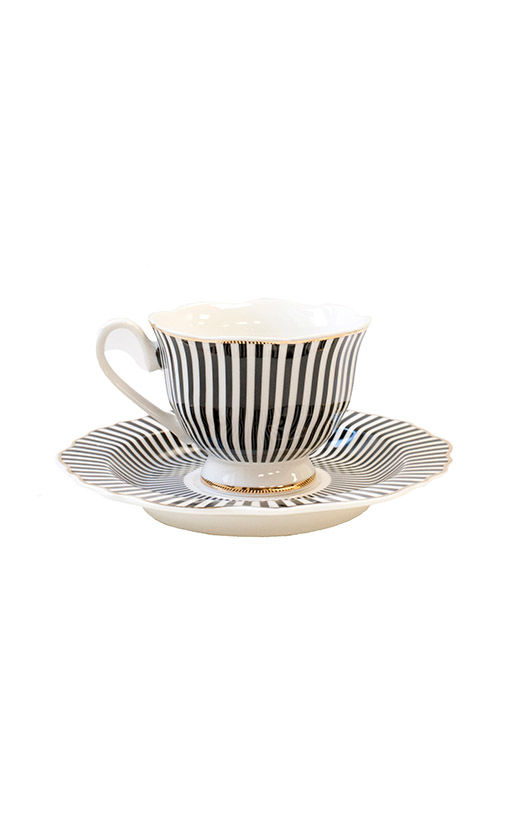 Cristina Oria
Espresso cup
TOP TIP
Don't miss the Christmas markets at Las Rozas Village this winter – brimming with all the festive favourites you could want, from champagne and panettones to truffles, chocolates and even Ibérico ham. Plus, stock up on dainty homeware, like this, from Cristina Oria.
To browse
For a fun way to spend a lazy Sunday morning, the legendary El Rastro flea market, in Madrid's La Latina neighbourhood, is worth a visit for its stash of vintage clothing and creations by local Spanish artisans.
Then, just 30 minutes from the city centre, you'll find splurge-worthy surprises and inspired stocking fillers ahead of Christmas at Las Rozas Village – including inspired French fashion in the soon-to-open Isabel Marant boutique.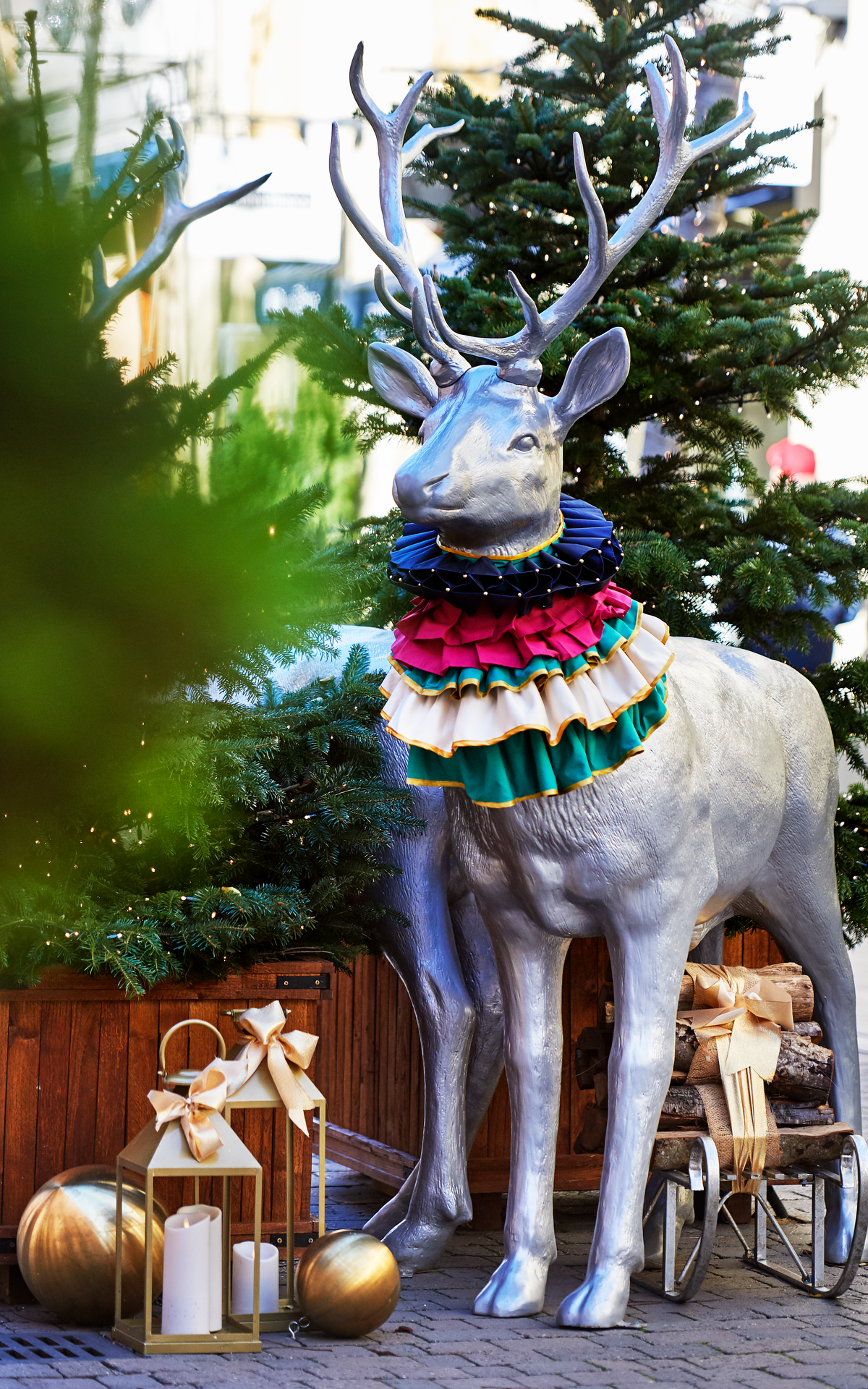 A magical display at Las Rozas Village
We walked everywhere and enjoyed the slow pace of just exploring.
To celebrate
Running nearly a mile in length, Madrid's Gran Vía is dressed to impress at Christmas. Expect restaurants, stores and street performers to all be twinkling with festive cheer as you wander, while the street's giant ball will be lit by more than 43,000 pixel LED lights.
Offering more festive activities, the best of Madrid's Christmas markets is, arguably, the hub of stalls on Plaza Mayor. Filled with the traditional wooden cabins, you'll find Christmas trinkets, nativity figures and stocking fillers.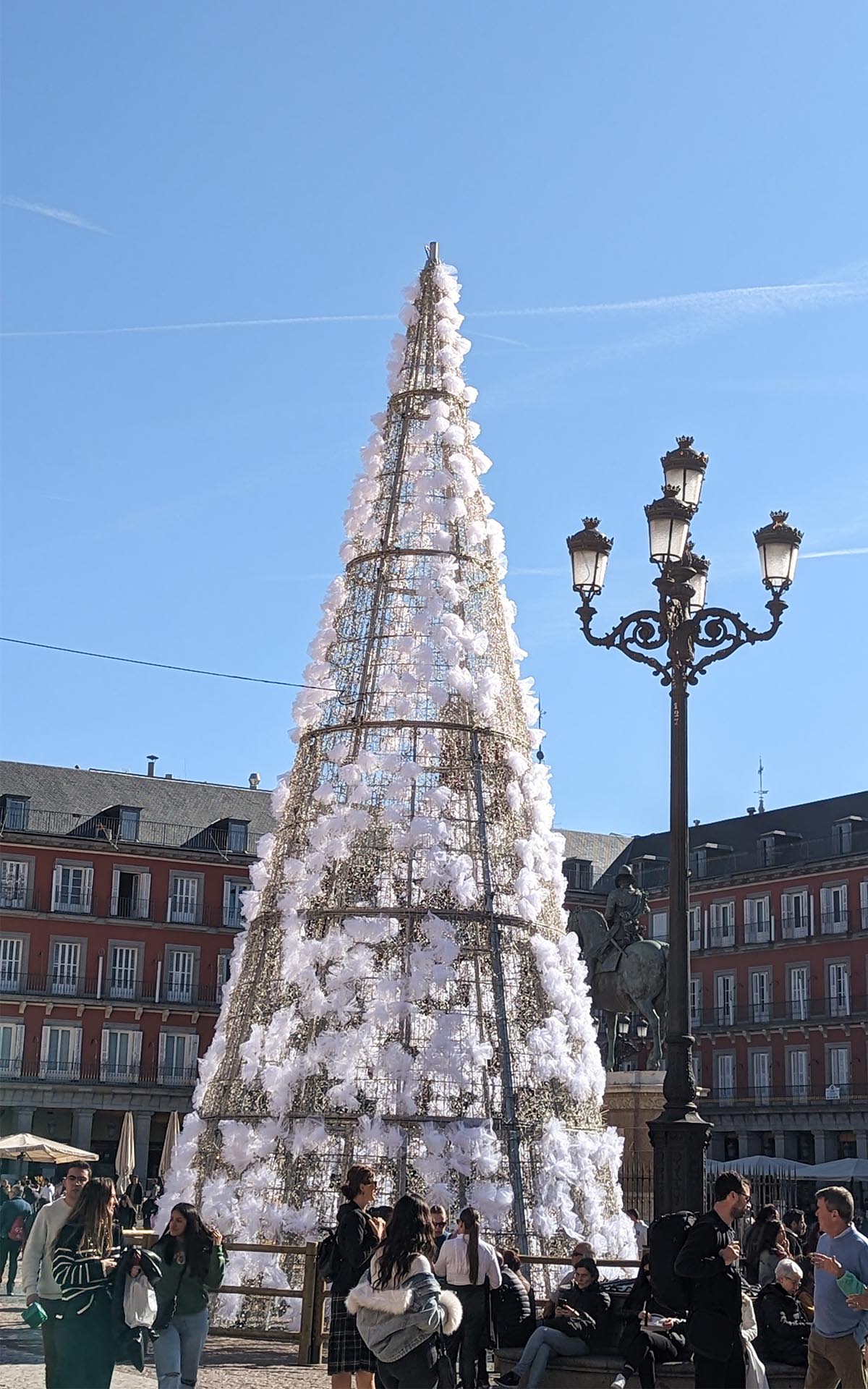 Dressed for Christmas
Stuart Weitzman
Pearly combat boot
TOP TIP
Check out the Botanical Gardens, which are transformed into a winter wonderland, boasting a mile-long trail of Christmas trees, light displays and festive figurines. These boots from Stuart Weitzman will keep you toasty.
Your essential packing list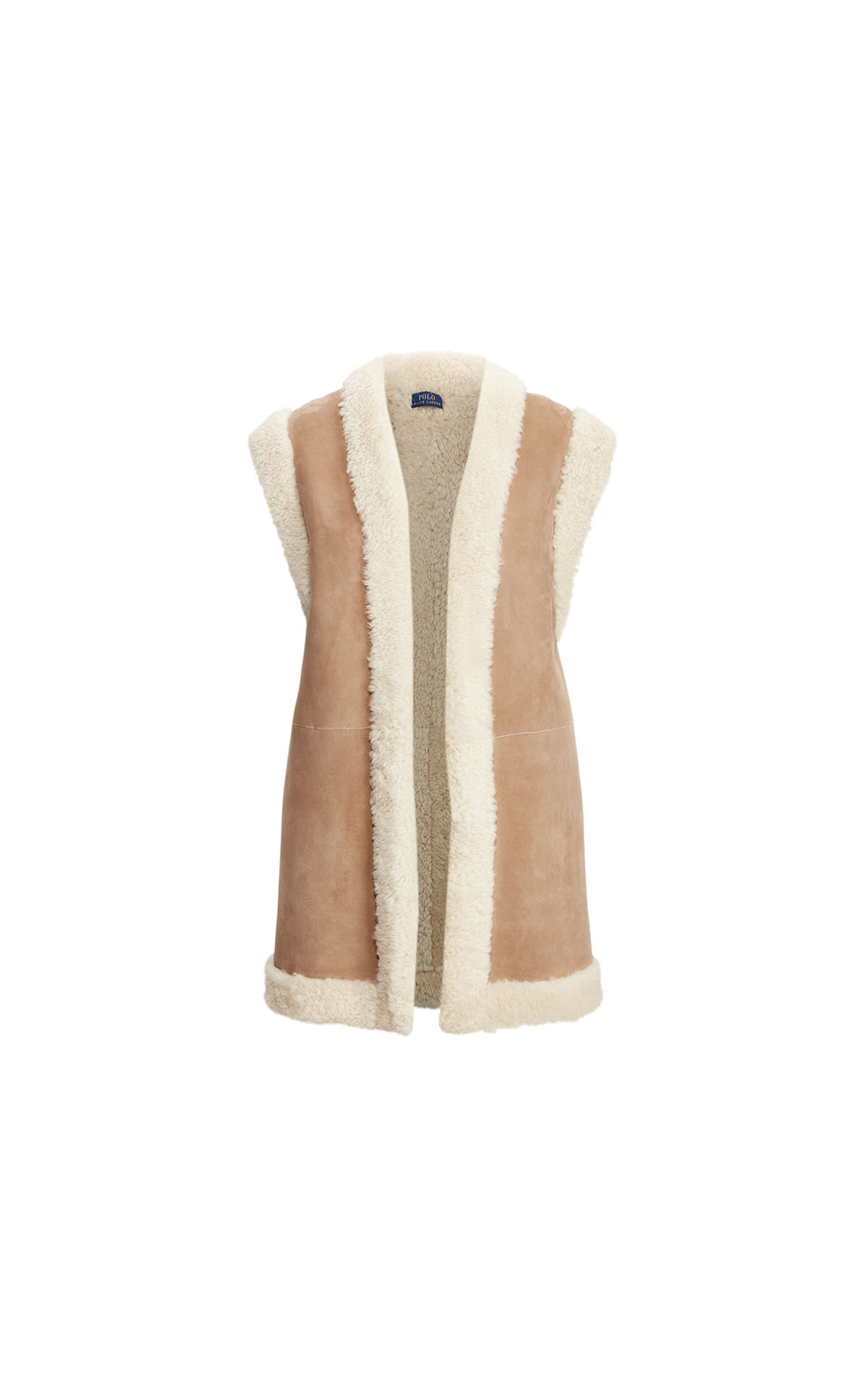 Polo Ralph Lauren Women
Shearling vest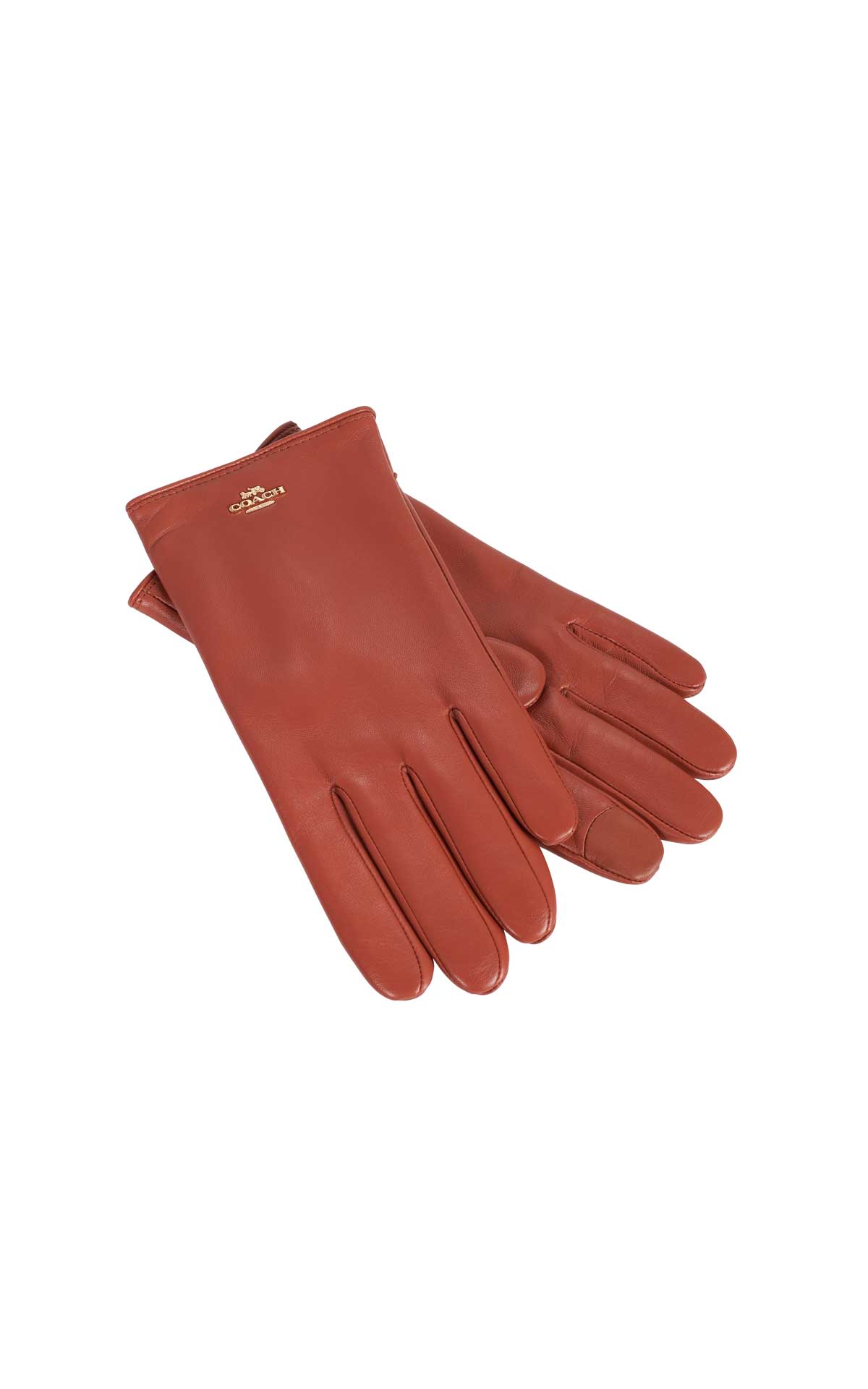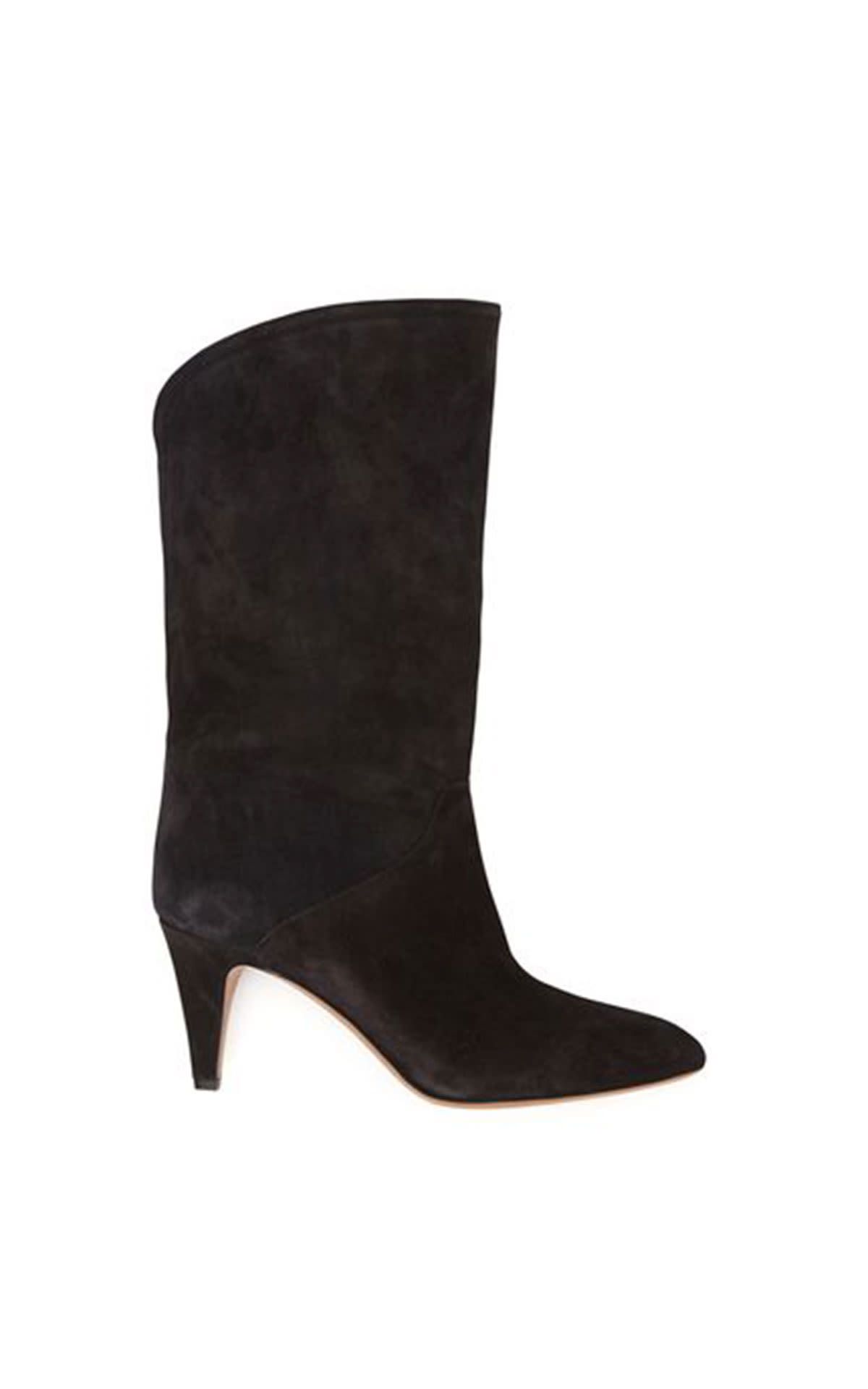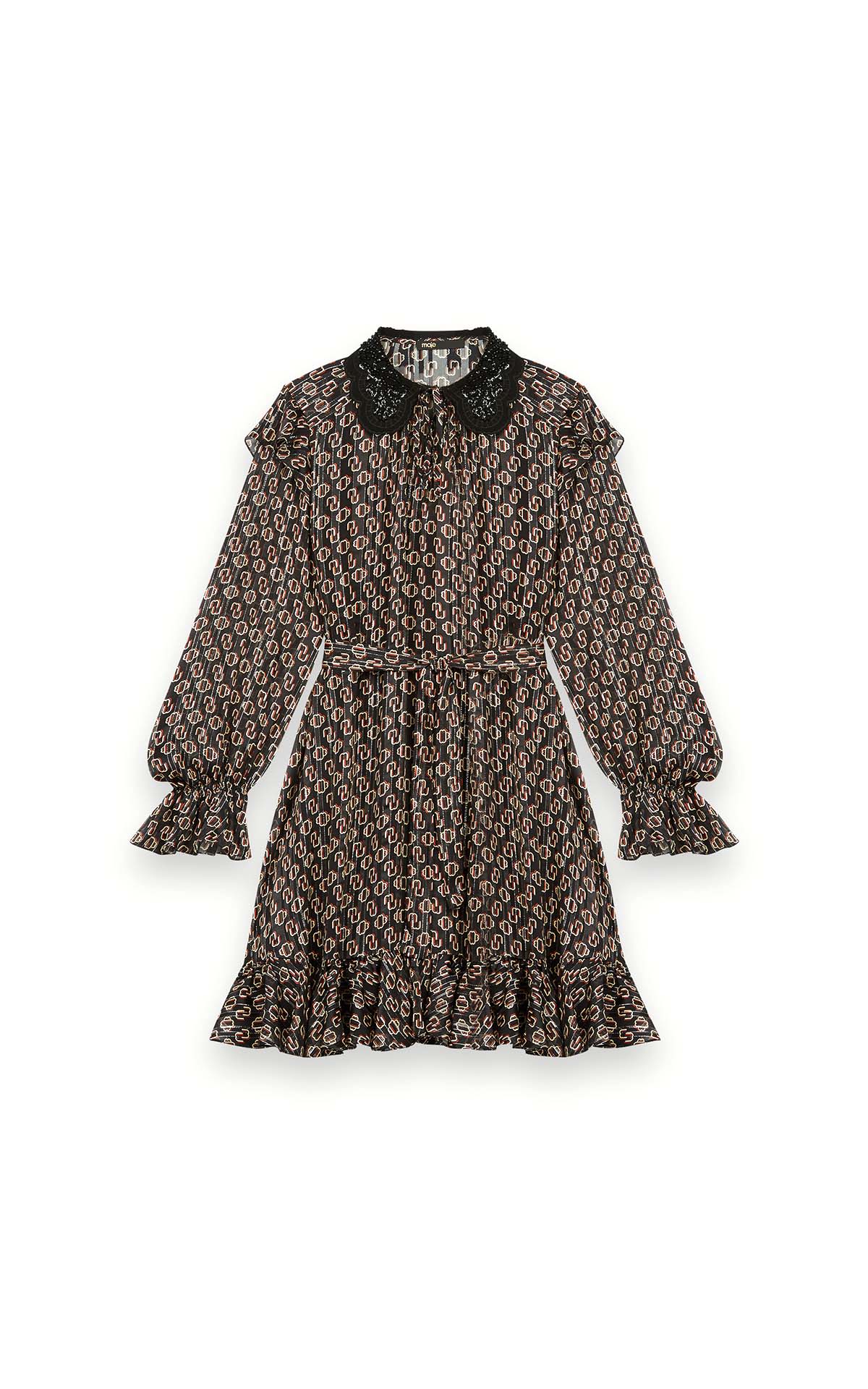 Maje
Printed lurex chiffon dress
See something you like?
Shop the Village virtually and enjoy our brilliant brands direct to your door.
Plan your visit

From directions and opening hours to guest services, this is all you need to know for a great day out. Your next adventure is closer than you think...

Find out more

Become a member

Don't forget to scan your membership code when you shop – you can collect stars across The Bicester Collection and earn rewards for your next visit.

Register
Your Christmas holiday, all wrapped up
All the inspiration you need for a winter getaway in Europe